Clinton News Network says this about
@jimmy_dore
?!!
@CNN
has peddled every nonsense conspiracy theory out there since decades.
Hey, how about Iraq WMDs? Jimmy should've peddled THAT to be a "legitimate news" channel🙄
Who r these clowns?! IDK because I already
#BoycottMSM


This looks like an attempt to increase
#Censorship
of all Social Media...
YouTube, Twitter, FB...
#BigPicture


See? Here's another! SAME kind of story.
This time it's the Times of London.
Again the common theme of Syria and
#RussiaRussiaRussia
hysteria of MSM.
It's a pattern!
And here'a 4th hit piece -a twofer- from BBC, about
@sahouraxo
AND
@VanessaBeeley
.
AGAIN about Syria info.
Same sorta tone as CNN, Guardian, the Times of London.
Who doesn't see the pattern, yet?
Could NOT tweet at all! Live links in next tweet .And Moment.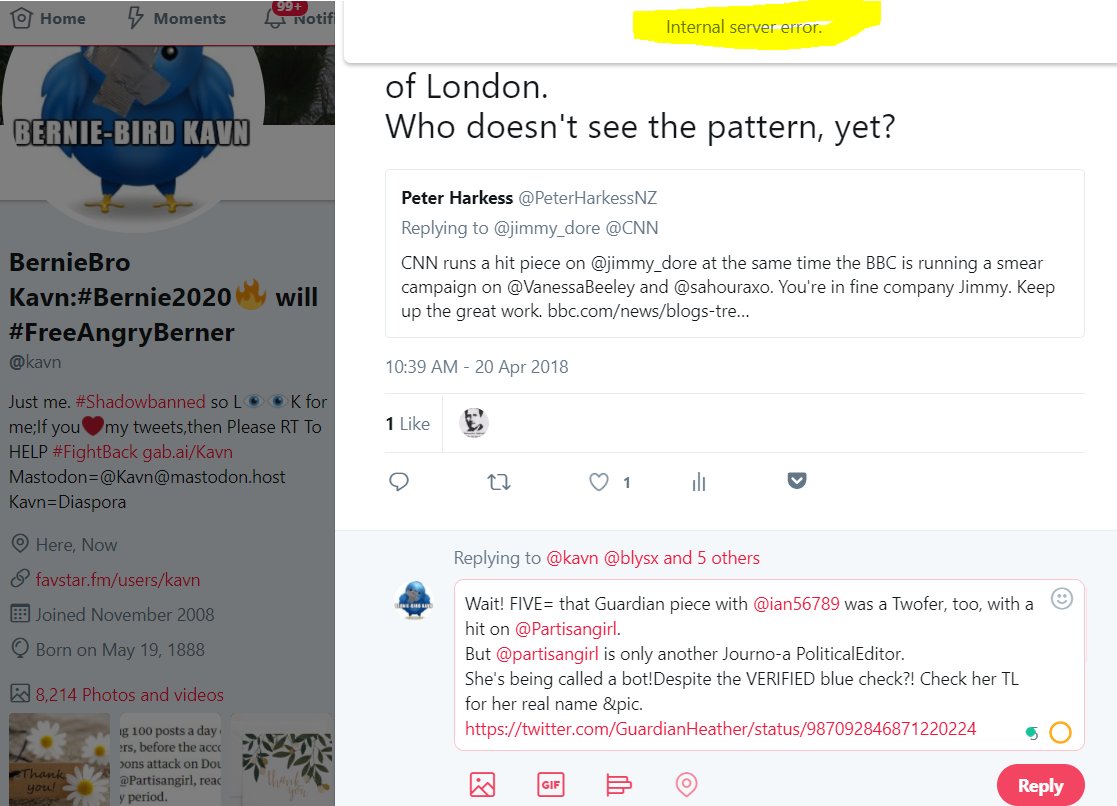 Wait! FIVE=that Guardian piece with
@ian56789
was a Twofer, too with a hit on
@Partisangirl
.
SHE is only a Journo-a PoliticalEditor.
She's being called a BOT! Despite her VERIFIED BlueCheck?
See her TL for her real name and pics.
Twtr has called ME a Bot twice already. And tried to stop me tweeting this info today. So hey,who's next?


MSM started in December with maligning RTnews and
@LeeCamp
.
LEE CAMP🔥- a person all Progressives know and respect for his hard work since the Dem Primary
#ElectionFraud
!
Is that a legal crime yet or not?
Making this example number SIX.
(or is it One?🤪)
ALL this info is here in this MOMENT too now..becasue ...
And I'm updating it too as I add to this thread
⚡️ "
#MSM
does an Orchestrated Hit Job Worldwide on Independent Journalism"
twitter.com/i/moments/9873…
Skynews brought
@Ian56789
onto their tv show and TWO of their anchors tried to do a bully hit job on one ordinary citizen tweeting info.