2/13 It's a truly amazing spectacle. Buffett is treated with the reverence usually reserved for pop stars in today's world.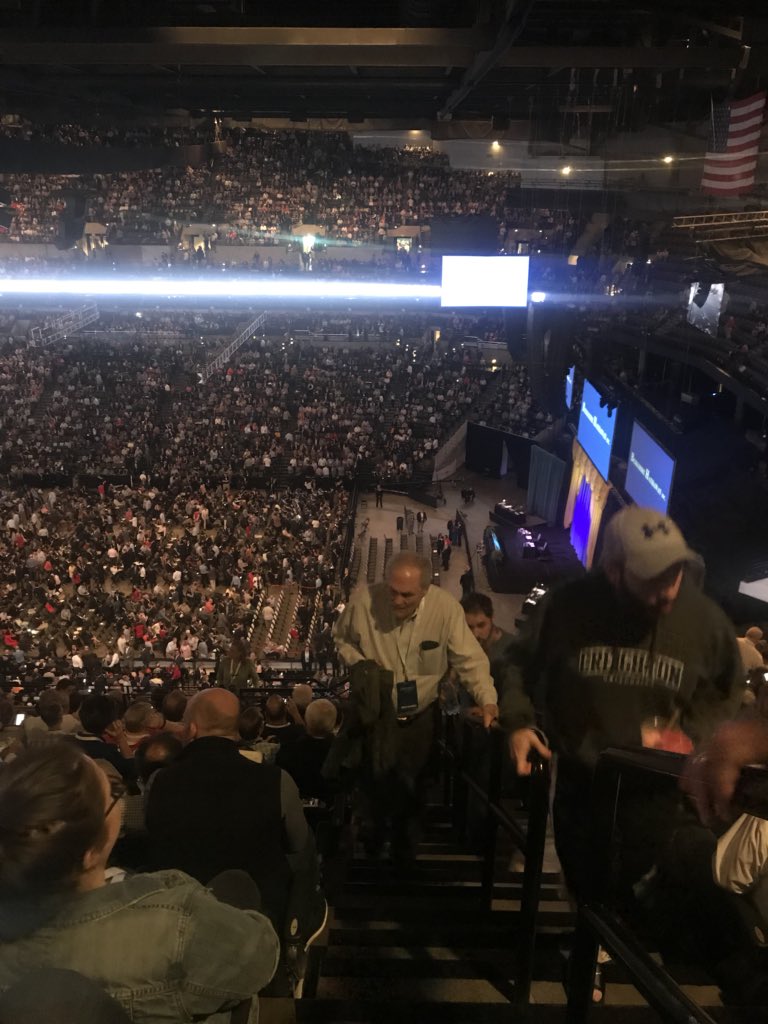 3/13 My take is that most people just come for the hype (and the sales); few seem to be value investors; or even truly interested in investing, other than, perhaps, the wealth that it can create. (Incidentally, the range of biz's that BRK owns and are on display is staggering).
4/13 The corollary to this may be that many people are just fascinated by Buffett's wealth and apparent success. Of course, his folksy personality and ability to come across as an ordinary man make him seem much more relatable than say, a Jeff Bezos.
5/13 Where people do seem truly interested in Buffett's insights, in many cases they seem to be looking for formulas for success, rather than deeper insights. As a result, there's a lot of repetition of well worn phrases.
6/13 As many have noted, it's as much Buffett's temperament as his grasp of investing principles that have made him suvcessful, so it's hard to expect to replicate what he does based on just trying to understand what he believes.
7/13 Of course, this misses the point somewhat - he is perhaps the greatest teacher of value investing. Him and Munger clearly love what they do and seem to really ham it up for the crowd, with Buffett laying on the folksiness and Munger playing the straightest straight man.
8/13 That being said, aside from the usual discussion of principles (e.g. price and value) there were a few moments of genuine insight, particularly, I thought, from Munger, who repeatedly noted that there is no formula and that one needs to grow as investor to be successful.
9/13 He explicitly noted this, and implicitly noted it several times when discussing certain areas of growth e.g. technology, where, in some cases, Buffett and him would not be able to compete - not because they viewed these as uninvestable (like crypto), but ...
10/13 ... because these were outside of their areas of competence. That's not a new thought, but I still found it amazing that as much as they've changed they still stick firmly to what they understand and where they can invest with a margin of safety (WB's "fat pitches").
11/13 My KEY TAKEAWAY here and from the whole w/e was that one can't imitate or hope to *be* the next Buffett or Munger by investing in the exact same way that they do. Rather one needs to try apply the same principles to one's own circle of competence where you have an edge.
12/13 Finally, it was pretty surreal being the same (albeit large) room as Buffett, Munger and Bill Gates. Only slightly less surreal was meeting, briefly, some of the most interesting people on Twitter:
@brentbeshore
,
@patrick_oshag
and
@jeff_gramm
...
13/13 ... but missed
@farnamstreet
and
@morganhousel
. Thanks to all for the beers at Mr Toad. If any of you gents are ever in Cape Town, would be delighted to return the favour.
Oh, and Omaha is much prettier than I initially thought