534 subscribers
1.
We used to track this scheme when it first started 2010-2014.
Do you see this tweet from
@jaketapper
? 👇
2.
Look Closely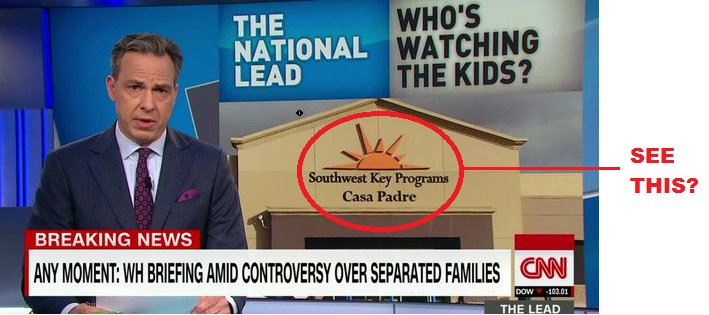 3.
The business-end of immigration is what Southwest Key is all about. How big is it?
Check this out. This is only half-way through 2018
Citation ->
taggs.hhs.gov/Detail/RecipDe…

4.
$310,000,000 taxpayer monies spent so far in 2018. And that's just one company, in one part of a year. Prior CTH research showed this specific "Private Company" nets 98.76% of earnings from government grants ->
scribd.com/doc/234738496/…
6.
Like so sketchy, when we were doing research on them in 2014 we found clear evidence, and interviewed people who confirmed, Southwest Key was using millions of U.S. taxpayer funds to pay-off South American human smugglers.

7.
It's a great scheme. Southwest Key pays human traffickers to bring them illegal aliens. [Apparently they like children the best.] Each child alien is worth a $$$ from U.S. grant funding. Then SWKey use part of the award to pay-off the traffickers.


8.
Human smuggling is big business. If you dig in to the IRS 990 forms you'll see a lot of, well, "generous" wage/benefit perks. Golf, florists, cafe's, third party mortgages, $$$ Spouses on the payroll, etc.
But, hey, it's for the *children* right?
theconservativetreehouse.com/2014/07/22/one…
9.
Sad thing is, it's you and me that are paying the South American human smugglers through U.S. taxpayer funds. Laundered through the immigration business bagmen at U.S. Conference of Catholic Bishops, and/or, U.S. Catholic Charities, or....

10.
Southwest Key Programs Inc; or Baptist Child and Family Services Emergency Management Division (BCFS-EMD). These immigration groups, get *MASSIVE* HHS grants and then pay-off the politicians and human smugglers, including MS13.
It's a vicious cycle.

11.
It's only gotten worse, because the amount of money involved has increased by several thousand percent. Look at the growth -->
taggs.hhs.gov/Detail/RecipDe…

12.
So when you've got each individual immigration business making multi-hundreds of millions; and politicians getting kick-backs; and bribes to Mexican government officials; and payments to smugglers; who do you think actually wants the business to stop?

13.
This crew doesn't, because the *faith-based* part of the scheme is their bread and butter. That's why THIS happens.




14.
This crew doesn't want to stop it because they benefit from it (cheap labor), and the taxpayers -not them- are the ones funding it.

15.
Do a little research. There's a start here
taggs.hhs.gov/Detail/RecipDe…
you'll see. This is where the DC UniParty alignment is at its self-interested apex.
/END






534 subscribers
This content can be removed from Twitter at anytime, get a PDF archive by mail!
This is a Premium feature, you will be asked to pay $30.00/year for a one year Premium membership with unlimited archiving.
Don't miss anything from @TheLastRefuge2,
subscribe and get alerts when a new unroll is available! This is a Premium feature, you will be asked to pay $30.00/year for a one year Premium membership with unlimited subscriptions/alert.