Added some new features to
dappcapitulation.com
for your sadistic viwing pleasure:
-
dappcapitulation.com/exchanges
shows ETH deposits to exchanges > 1000 ETH. Will be adding email alerts
- whale(capitulators) are on the homepage
- top recipients to see where the ETH is going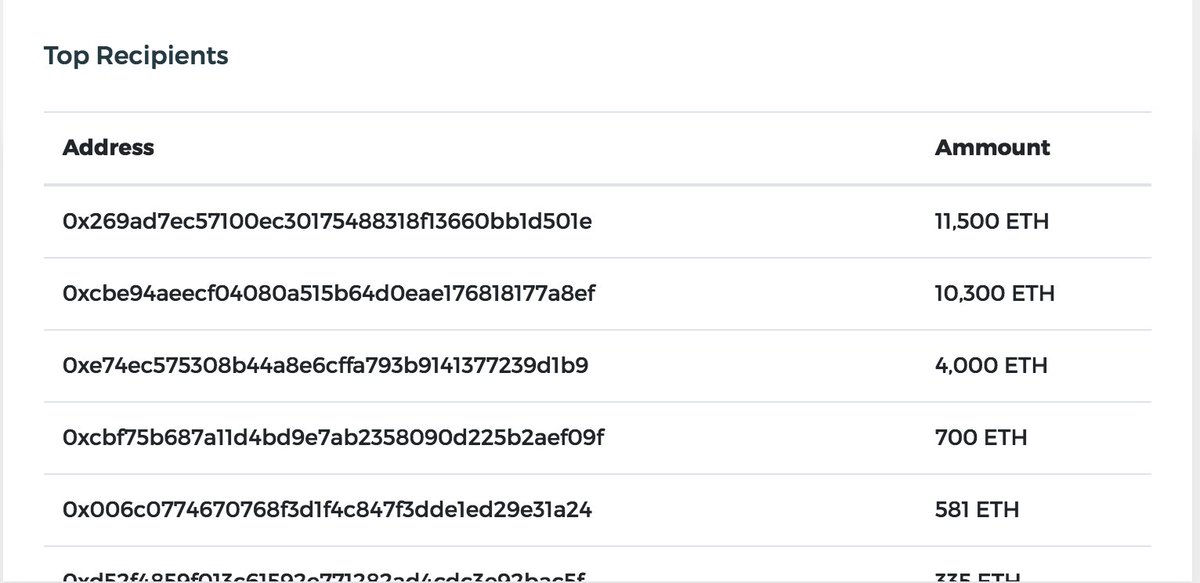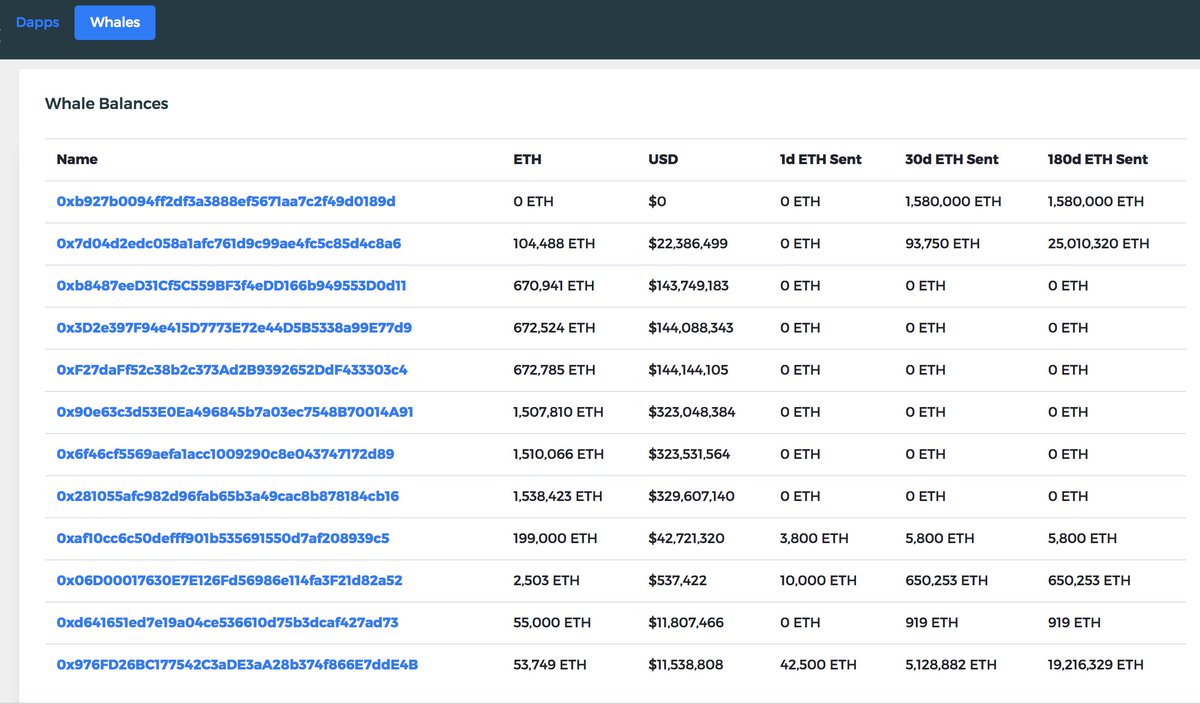 Interesting movement lately:
-
dappcapitulation.com/dapps/975/
moved > 20k ETH to Gemini
-
dappcapitulation.com/dapps/2610/
This address was a genesis recipient and sent 100k to finex
- 0x moved 1500 eth and decent has moved 8k in the last 7d
- 54k ETH to gemini from one address yesterday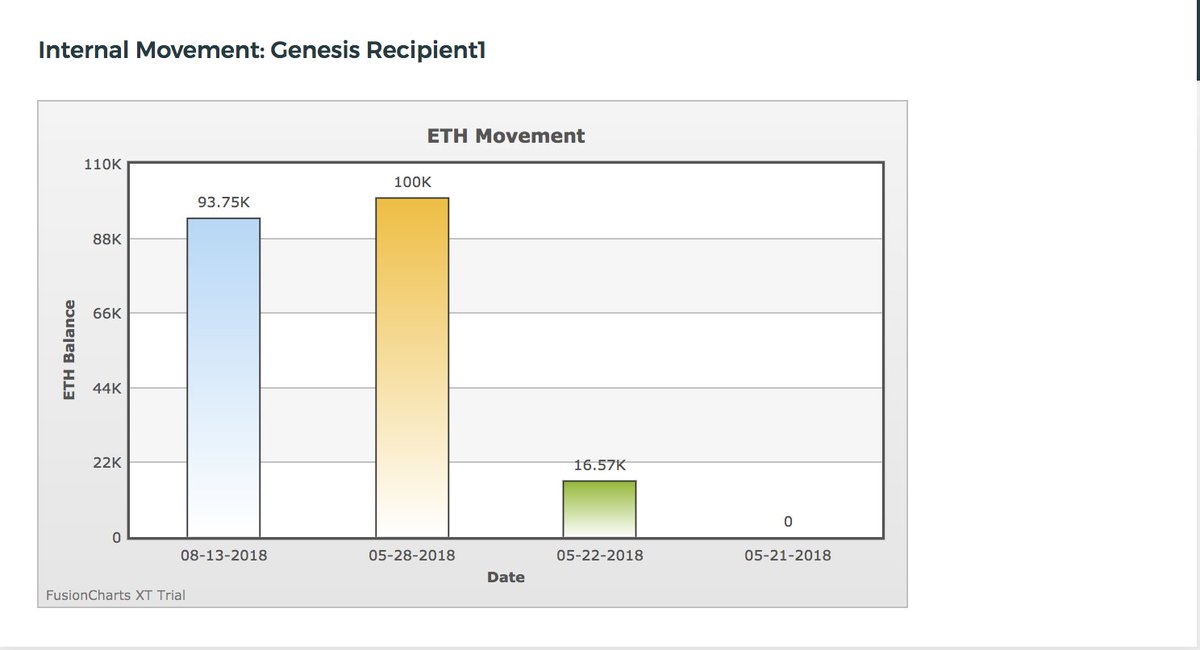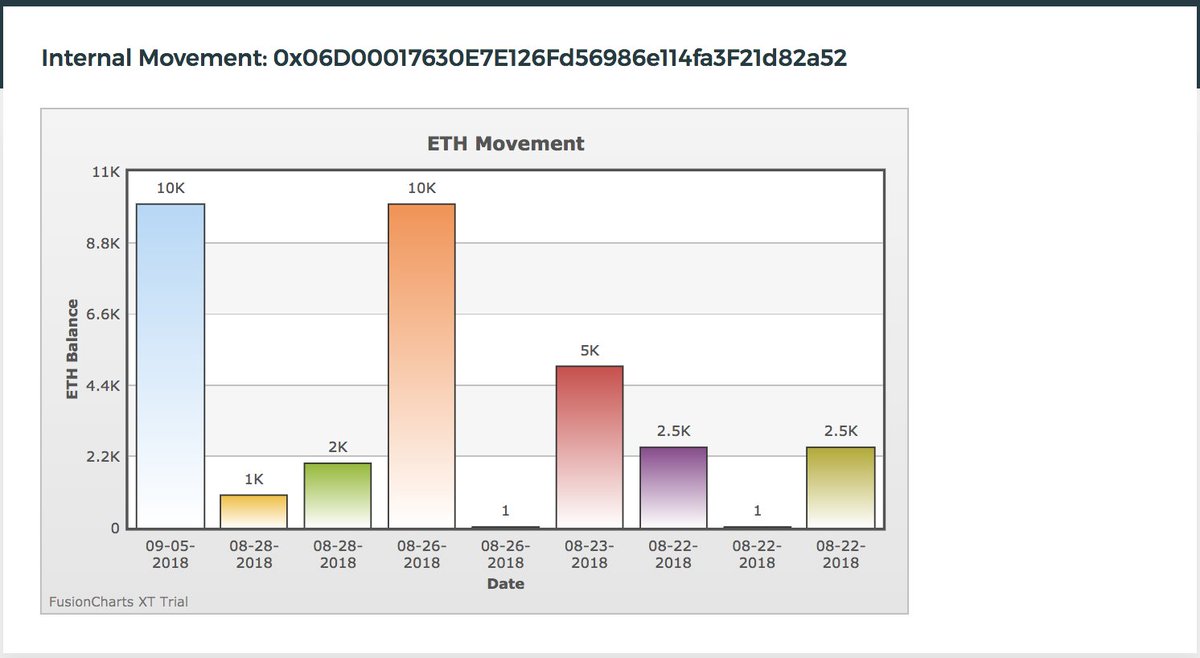 Wow. Looks like the 54k ETH to gemini was from a Digix controlled address: 0x262db8f3e73d566031f32231af940547972cf633

The capitulation is just beginning....