🇺🇸Debbie Mucarsel-Powell, who is on EMILY's LIST and running for U.S. Congress in
#Florida
's 26th District, immigrated to the United States with her mother and sisters to better their lives. At first, they lived in a small one-room apartment and her mother worked double shifts.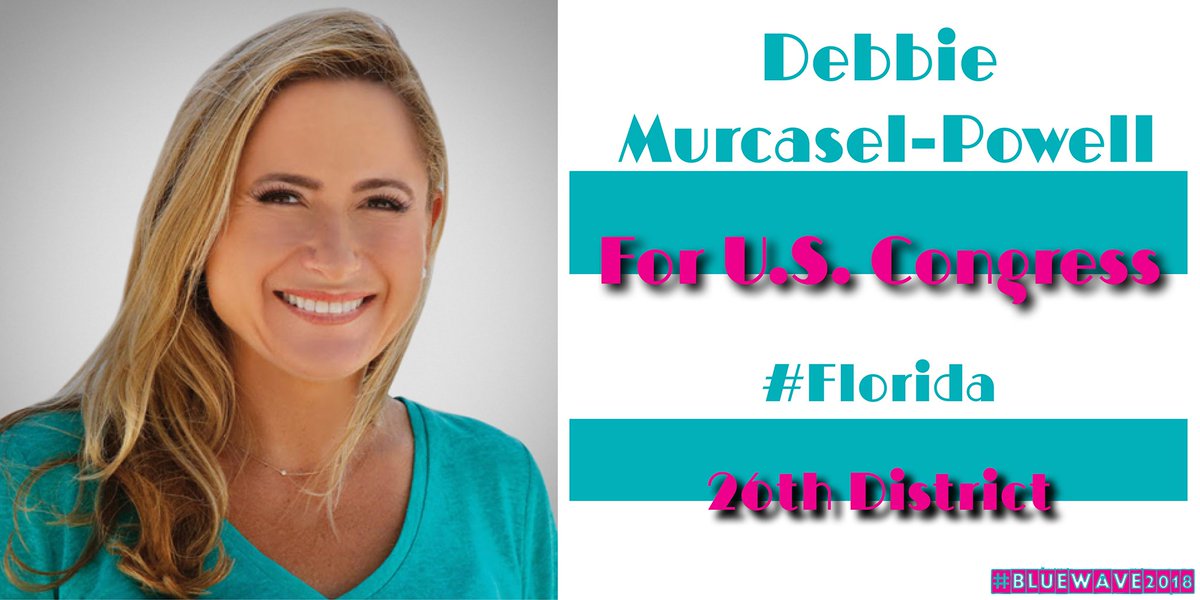 ⚡️Mucarsel-Powell
@DebbieforFL
started work at age 15, earned a scholarship for college where she received a bachelor's degree in Political Science, then paid her way by working through graduate school—earning a Master's Degree in Int'l Political Economy from Claremont University
💥For the past 20 years, she has worked for nonprofit organizations: the Hope Center, Zoo Miami Foundation, the Coral Restoration Foundation & at the College of Health at Florida International University & the Herbert Wertheim College of Medicine.
debbiemucarselpowell.com
💥She recently ran this ad that shows how passionate she is about common sense gun reform. She plans to stand up to the NRA.
#NeverAgainMSD
😭Her father was killed by a criminal with a gun.
☑️Other issues Mucarsel-Powell is passionate about include focusing on growing the economy, paying workers a living wage, & making college affordable.

Healthcare is something she's spent her "life's work" on so that's a slam dunk.
She is very knowledgeable about climate change.
☑️Debbie Mucarsel-Powell is hard-working, very accomplished and would be a fantastic Congresswoman for
#Florida
's 26th District!
🏃‍♀️But her race is close and she could use your help!