As per
#HouseofTrump
, why it's possible Trump has been a Russian agent for more than 30 years. 1/After Trump married Ivana in '77, the Czech StB began spying on her family at a time when Czechs shared intel with the Soviet Union's KGB.
@RepAdamSchiff
@KenDilanianNBC
@john_sipher
8/
In September 87, not long after his return, Trump, under the tutelage of Roger Stone, takes out full page ads in NYTimes,
@washingtonpost
, and Boston Globe promoting a foreign policy that could have been scripted in Moscow assailing the Western Alliance.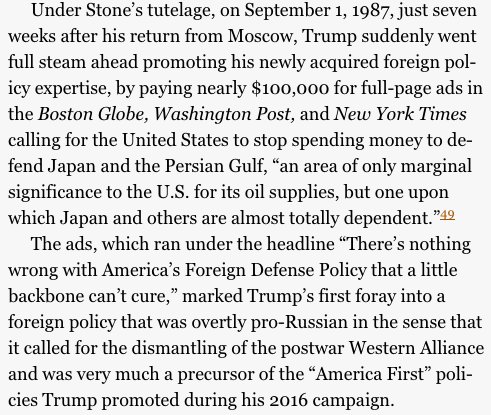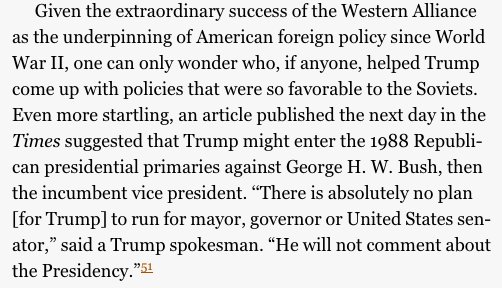 9/In October 87, Trump flew to Portsmouth, New Hampshire to give a luncheon address that was an obligatory rite of passage for presidential candidates--even tho Trump's first campaign was quite short lived.