We have reached the
#tippingpoint
. For the past year+, the visceral comments on
@realDonaldTrump
's tweets has been almost unbearable. In the past week, something has changed. Less Tavistock/Soros paid NPC bot's comments, & much more push back against those comments.
#NinjaNews
Twitter is still doing their part by keeping the NPC comments at the top of the feed, but those comments are definitely less and getting a much different response. I will post some for you, so that you can see what I am saying is true.
This peach makes the common NPC statement in response to
@realDonaldTrump
's tweet this morning- using words like pathetic, immature, dumb and STFU. She even throws in a big ol FU.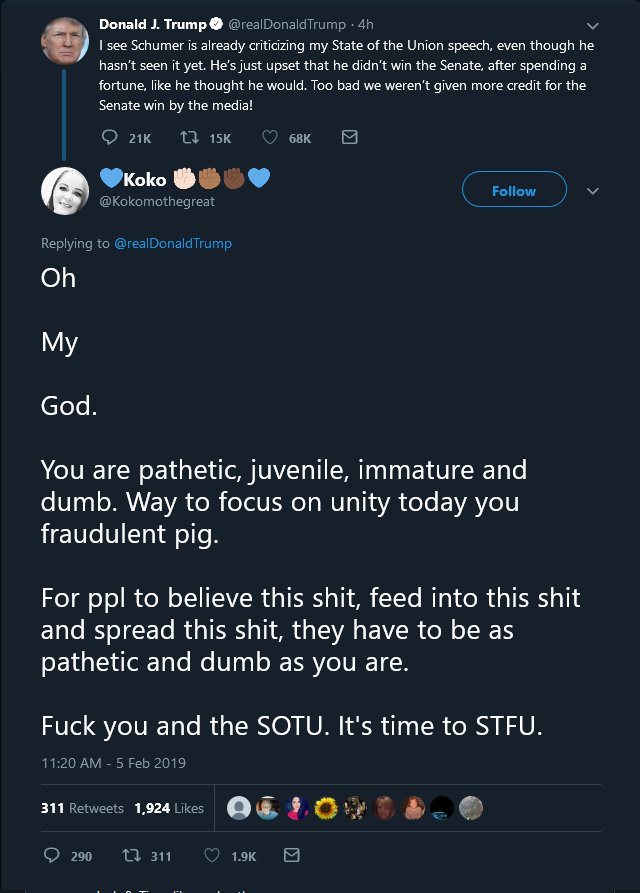 But let's look at some responses to her:
* Enjoy your visit with the secret service 😉.
* Isn't he the best ,plus he will win in 2020 to make you happier.
* Triggered? 😂😂😂😂
* Cry
* Suffering from TDS I see. I have to laugh at your impotent tirade against the
@POTUS
though....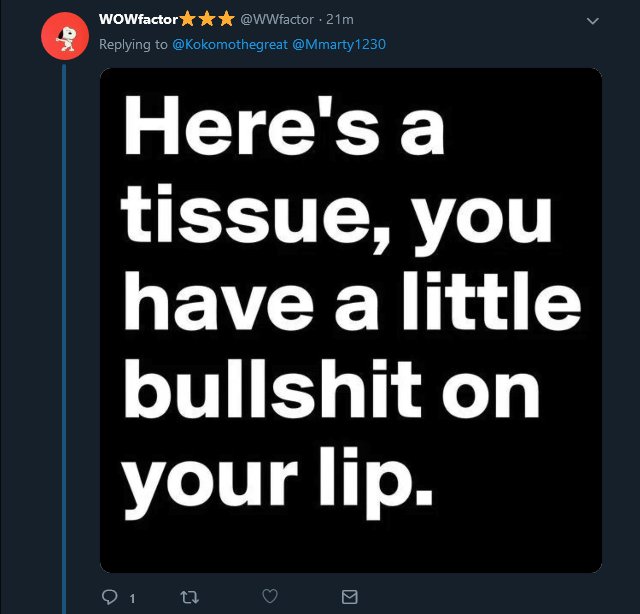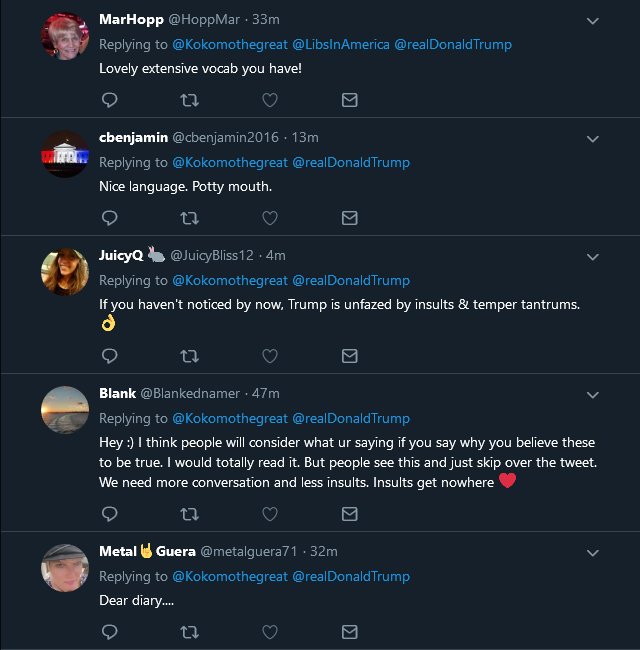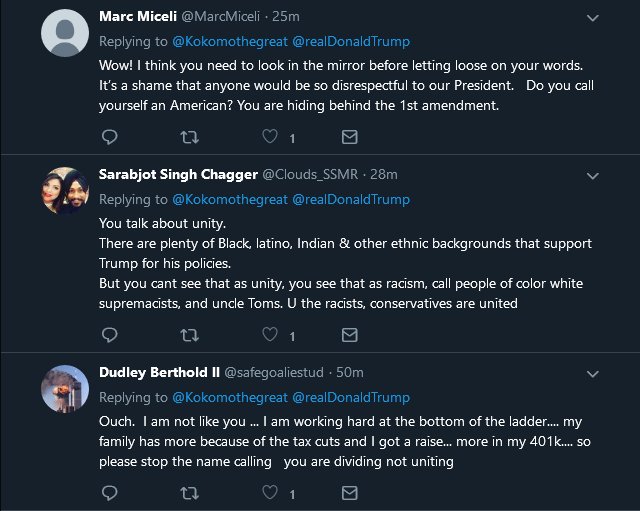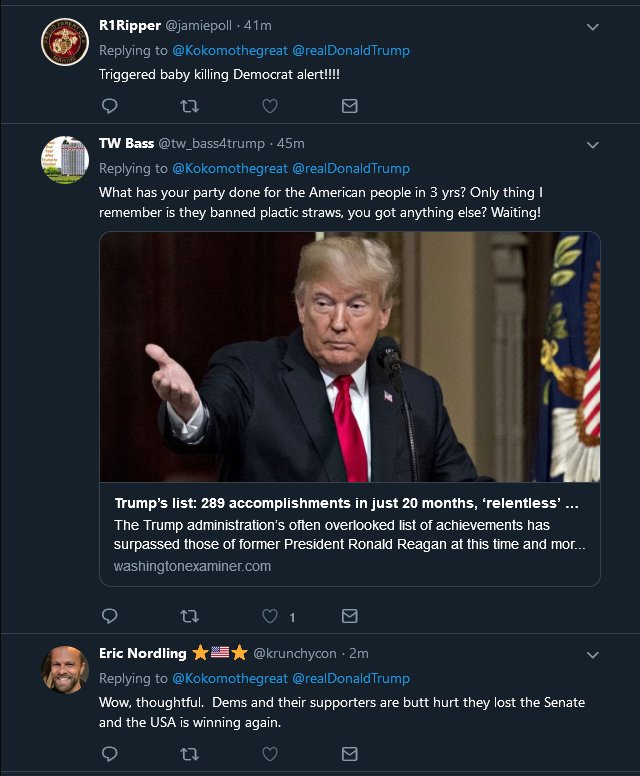 Anyway- You get the point.
* Shills- LESS
* Patriots- MORE
* Americans are waking up to FACTS
I encourage you all to get on Trumps Twit feed and provide support- the
#Demo
#Tavistock
#Soros
#NPC
#Sheep
have ruled it long enough.
#PatriotsFight