Y'day Trump tried to squirm out of his kiss-up to Kim by saying media misinterpreted him about Otto Warmbier. Today he uses misinterpretation again to claim "Russia-if-you're-listening" was a joke. This weaponization of ambiguity is key to
#Trump
's
#propaganda
#language
.
@ddale8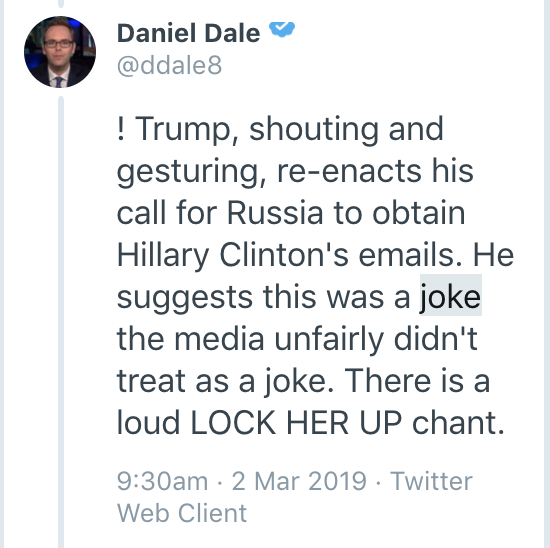 @ddale8
Reupping my old piece on some features of Trump's propaganda language, including strategic use of ambiguity ("misinterpreted"). It's disarming b/c he does it so brazenly. His "authenticity" is shamelessness in vernacular. Neither this nor Russia is a joke.
euromaidanpress.com/2016/10/27/989…
Days after Wikileaks' dump, Trump was impressed & wanted more. Listen to his breathy "everything" immediately before the ask—not a joke—to Russia: "how little respect…that they would hack a major party & get everything. It would be interesting to see…RUSSIA IF YOU'RE LISTENING"
Trump not only masks his open call for more Russian hacking of Clinton ("Russia if you're listening") as a JOKE. He revises history too, saying it was a joke for rally fans. FALSE. He said it @ July 27 press conference—days after Wikileaks' DNC emails dump
Trump continues to misdirect, lie & cover up his campaign & Russia's actions. His call for more hacks was NOT a joke & NOT at a rally. In fact, the very Russian GRU hackers who helped him by dumping DNC emails via Wikileaks, listened to him and launched an attack that very day🧵
#Mueller
indictment of Russian hackers details that WITHIN HOURS of Trump's infamous "Russia if you're listening," same GRU launched a mass spear phish attack on Clinton email accounts. Trump's July 27 request wasn't a joke. It was part of an attack Trump requested & received.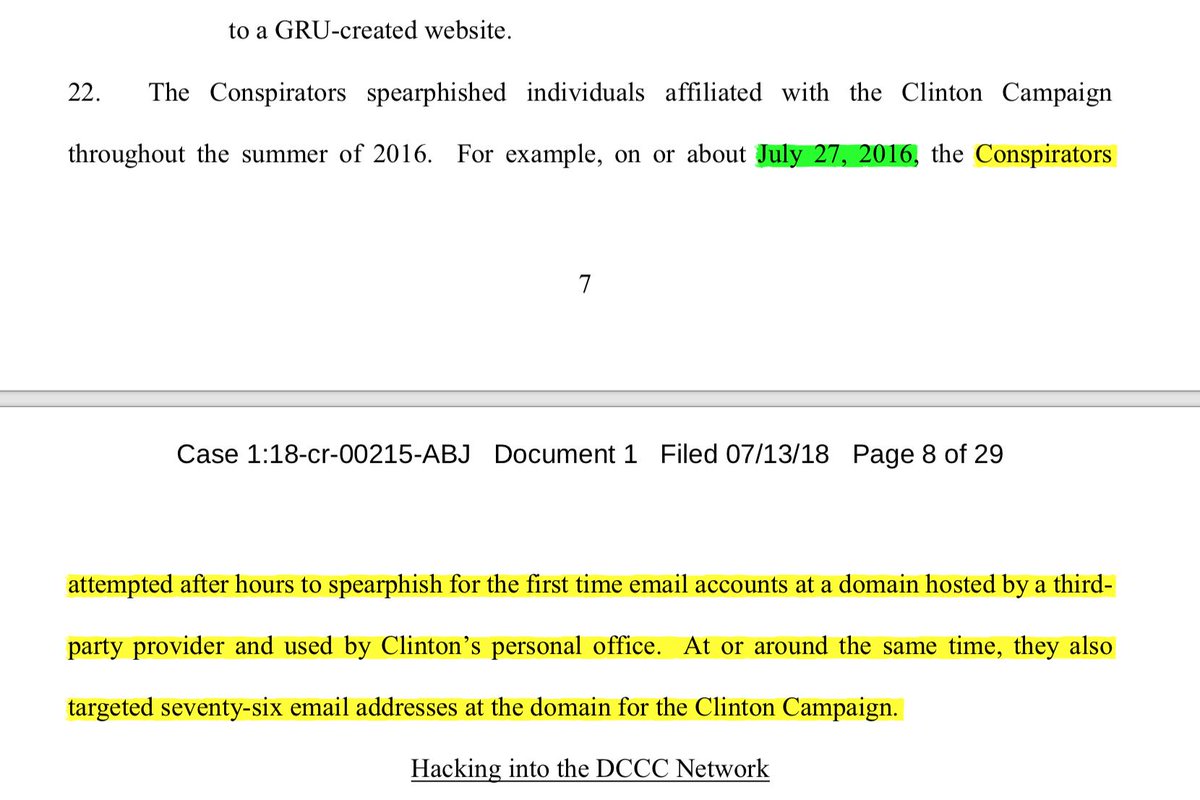 Michael Cohen: "He speaks in code & I understand the code. Because I've been around him for a decade." Cohen explains Trump's use of indirect language. Like a mob boss, he rarely gives direct orders. He conditions his people to know exactly what he means.
Trump used this skill—speaking in code—to full effect during the campaign. Indirect language—code—can be very manipulative. It draws ppl in, creates an in-group who feel special: "We get it." It intoxicated Michael Cohen. It's how he "resonates" w/ voters.
euromaidanpress.com/2016/10/27/989…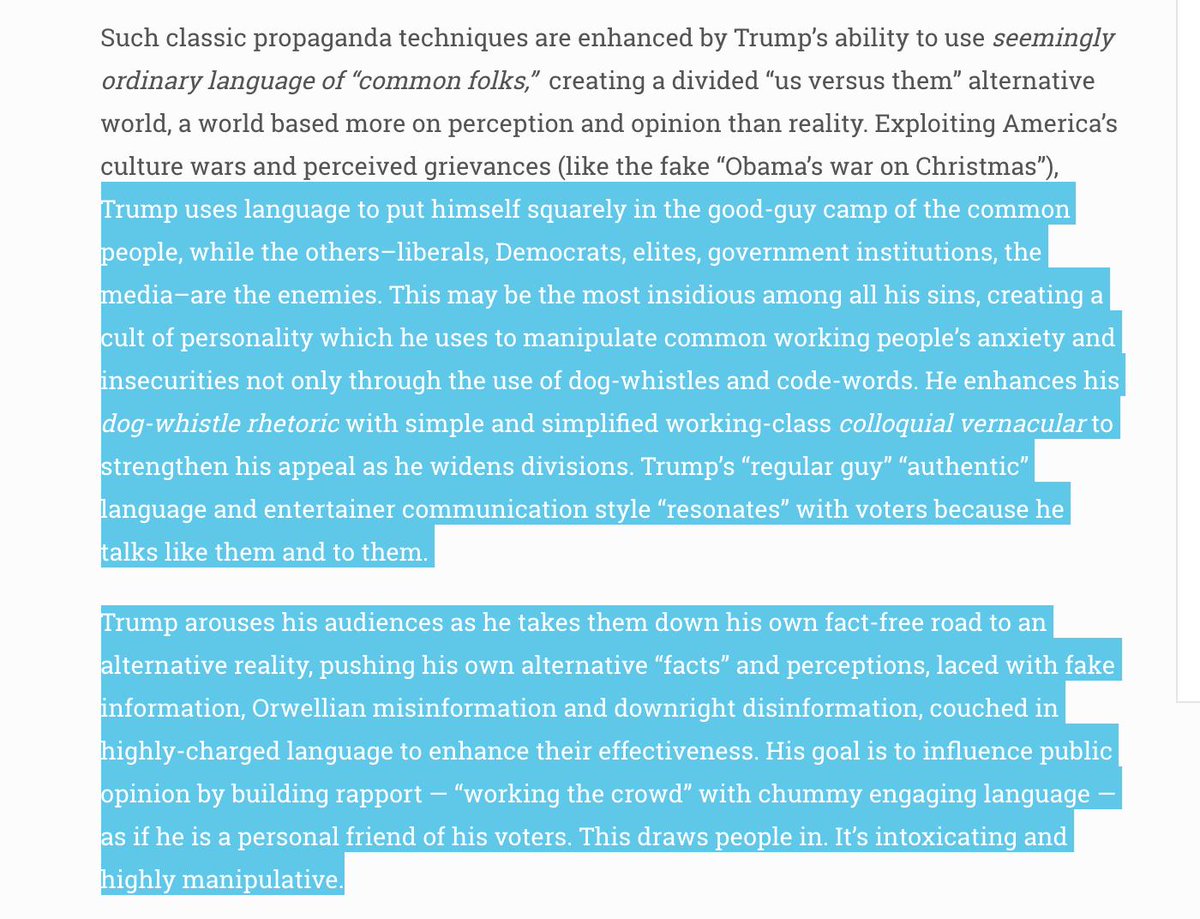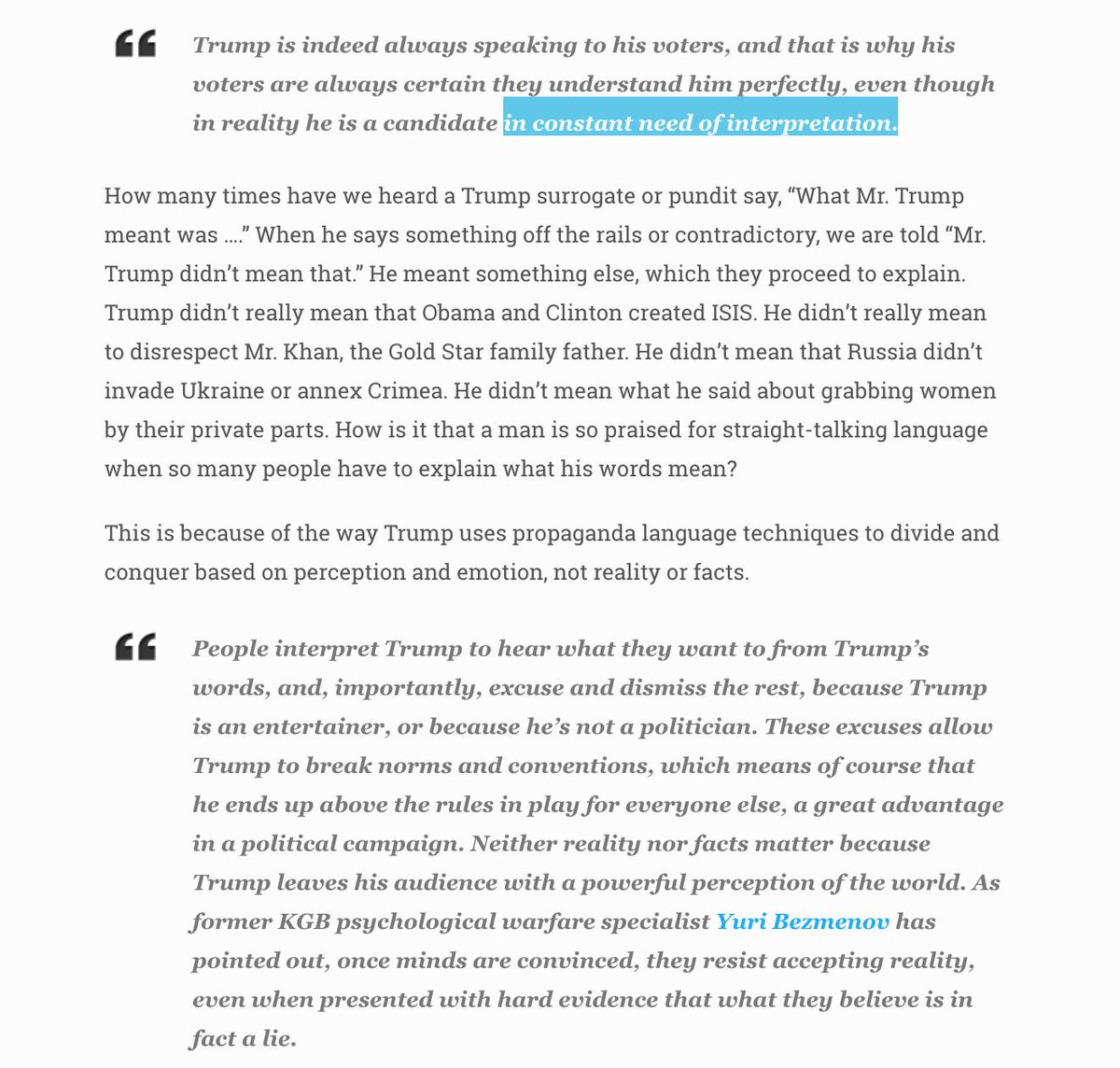 It's important to understand how Trump manipulates language to "resonate" with voters. His constellation of propaganda tactics have already created a cult, coopted the Republican Party & incited terrorists. For investigators, they show how to keep him from evading accountability.
Trump worked hard @ CPAC to spin "Russia if you're listening" as a joke. Flailed arms, silly voice, lied he had said it at rally. He says it's a joke to disprove the criminal element of intent—mens rea. Thx to
@KatyTurNBC
, we know this defense will fail. He was dead serious ⬇️
@KatyTurNBC
Trump literally became a clown y'day to mask his criminal intent. He recreated Russia-If-You're-Listening but added buffoonish body language & joke voice. A clown show to gaslight a dead serious call on Russia to hack Clinton, where he point-blank told a reporter he wanted emails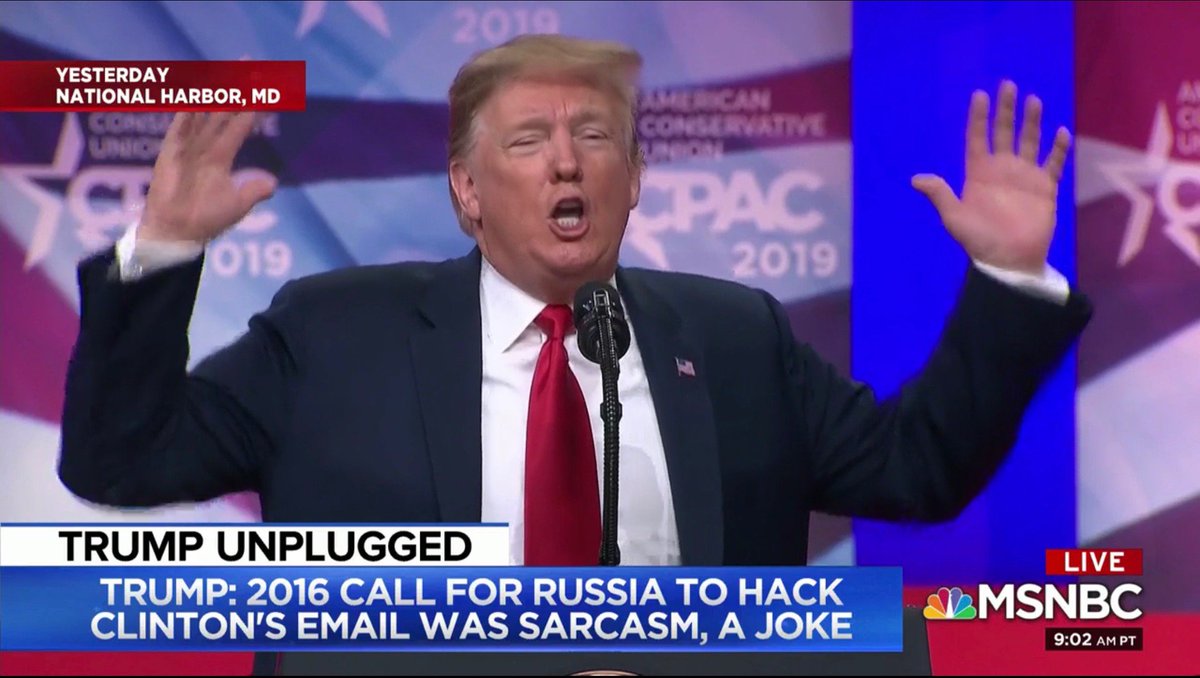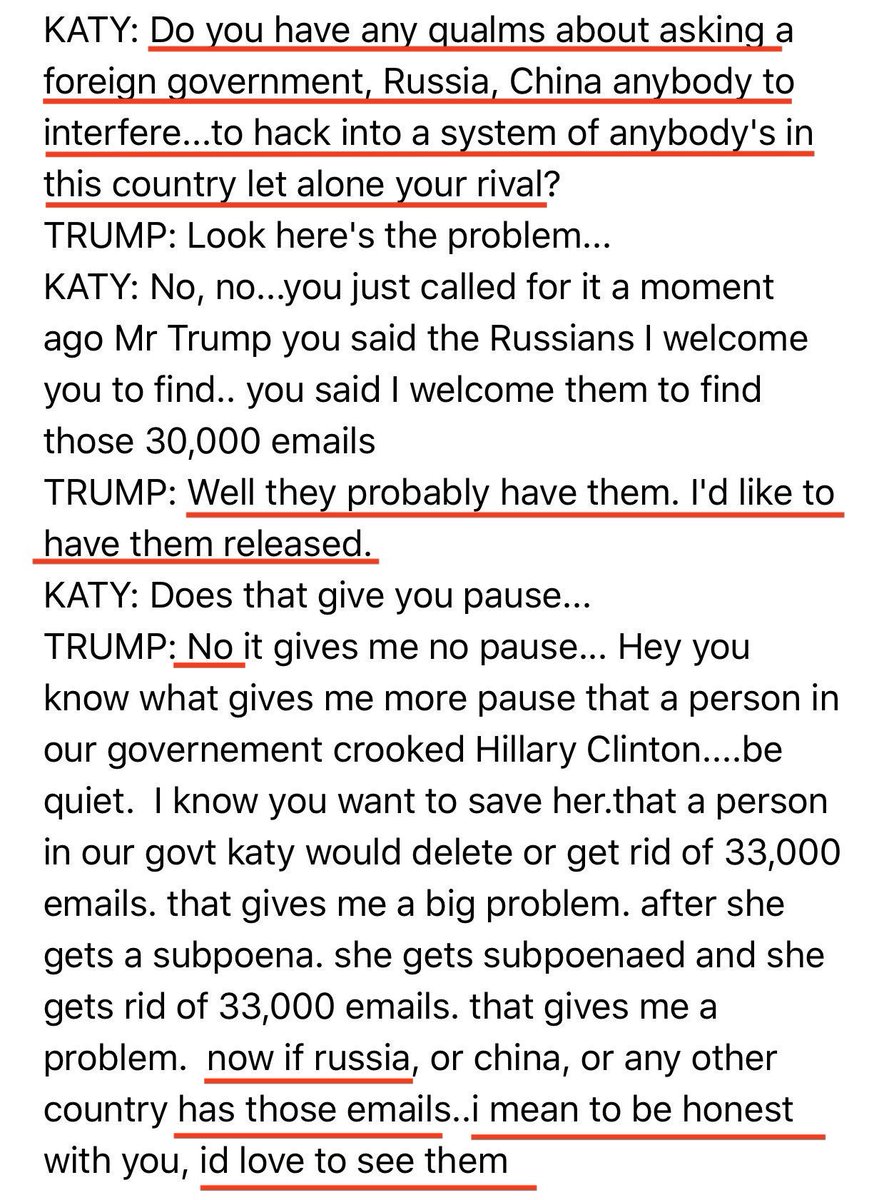 @KatyTurNBC
Claiming "Russia if you're listening" was a joke—and lying about where he said it—means Trump knows
#intent
is key to proving crimes. That's why he did that clown act at CPAC, rewriting a serious call to hackers at a press conference as a joke at a rally. His intent was criminal.
.
@McFaul
: When Trump said "Russia if you're listening," Russia heard their strategy working. The conversation about Wikileaks' data dump, linking it to 30k "missing" emails—that was all part of a deliberate messaging against Clinton. Russians played an instrumental role in that.