[THREAD]Just retrieved an old memo I wrote 2yrs ago, when Trump allegedly said to the former FBI head Comey "That he wanted to see journos who published 'top secret' information arrested". He couldn't, so here we are:
#Assange
got arrested,
@xychelsea
too
medium.com/@raf.angius/tr…


It's interesting to note that, in the last few days, most of the Google Searches were related to Assange+Russia or Assange+Clinton. But Assange charges relate to the less searched
@wikileaks
's revelations about US abuses in Iraq. (Check
collateralmurder.wikileaks.org
)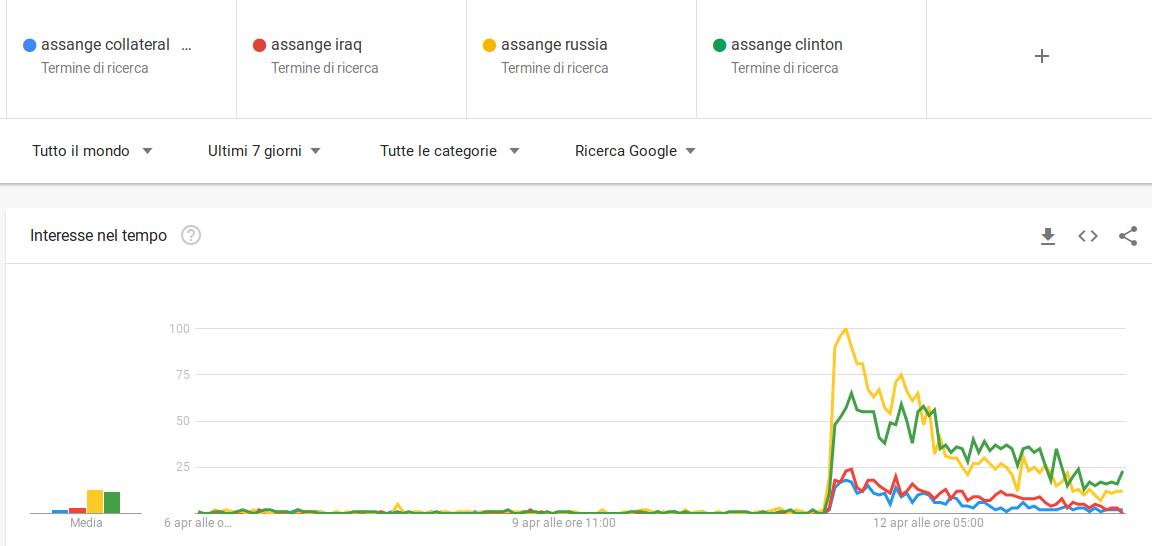 Many bullied
@ggreenwald
, Pulitzer Price winner for reporting on UK-Us global surveillance programs, because he's speaking out in Assange support. Is he an "Assange groupie" as many argued? Well, apparently not: this is from the news org he co-founded
theintercept.com/2018/02/14/jul…


It's called
#adversarialjournalism
, and it's what you do when you team up with no one. Assange is not an hero, neither a journo imho. He's more like an information broker, someone who mediate between sources and (mostly low-tech-skilled) journos. Though:
"
@WikiLeaks
was producing things that people ought to know about those in power"
@noamchomskyT
said. IMHO this draw a line: we can stand with the freedom of the press or with the power - which apparently wants journalists arrested:
nytimes.com/2017/05/16/us/…