Many including
@ShefVaidya
criticized the pvt authorities running
#Padmanabhaswamytemple
for the poor state of gaushala which hit the headlines last week. But no one noted that since the SC takeover of temple admin, the funds have stopped being utilized for dharmic purposes
Leave alone funding the gaushala which is run by 3rd parties near its premises.. The temple could not even fund the Shankaracharya associated with its rituals, when he was thrown out of his matha
As a result, the Pushpanjali swamiyar of Munchira Mathom had to spend nights in Trivandrum Central Railway station for 2 months when he was evicted from his matha premises by certain powerful encroachers
This is the pathetic state of Hindu acharyas. Imagine the uproar had a spiritual head of minorities been facing this humiliation. But since he is a hindu acharya no words have been spoken abt his mistreatment
Recent updates from TVM state that the encroachers had deserted the building yesterday night on hearing about swamiyar's plan to organize a protest today morning. However they had locked up the building as a result of which his long awaited entry into his matha is still pending
The swamiyar is determined to conduct chaturmasya pooja to the brindavanas of his predecessors tomorrow. Hoping that everything goes will with the blessings of Padmanabhaswamy
It has been 5 days since the Shankaracharya started to perform chaturmasya puja on the streets of TVM. Nothing has changed for the district admin has not taken any action to retrieve the madhom premises. Not sure how many days the acharya has to spend on streets to get justice
Here is my detailed write up on
@IndiaFactsOrg
about the importance of Pushpanjali Swamiyar in the Kerala society and the encroachers who have made him homeless today
Centuries ago, his predecessor walked over turbulent waters of periyar with his associates to protect dharma by holding the matha's aradhya Rama. Today Swamiyar is braving incessant rains to get back the same Rama. Will the secular state give him justice?
For 10th continuous day, the Shankaracharya is performing chaturmasya puja on the streets of TavM and there is not even a word abt it in media. Compare this with the outcry aft a glass window in the church was broken.
streets of Thiruvananthapuram*
Even when he had no place to stay, the Swamiyar organized a Rath Yatra from Kasaragod to Thiruvananthapuram to make ppl aware about the ill effects of govt takeover of
#PadmanabhaswamyTemple
. He even got 10 lakh signatures against govt interference in the temple customs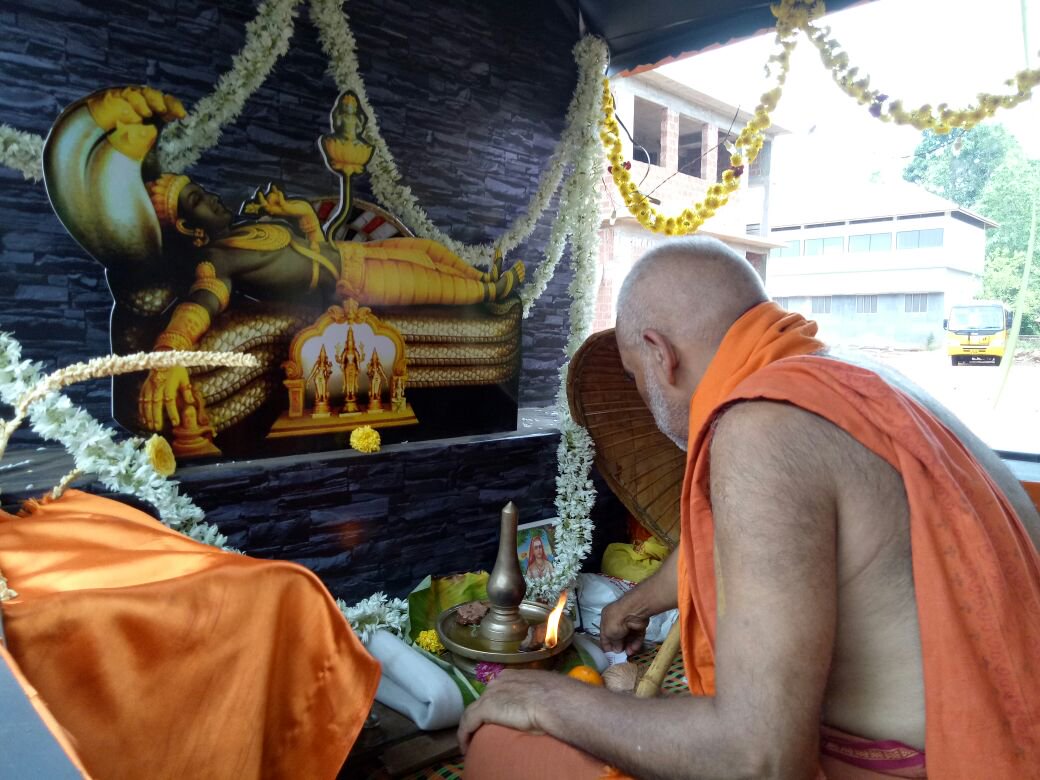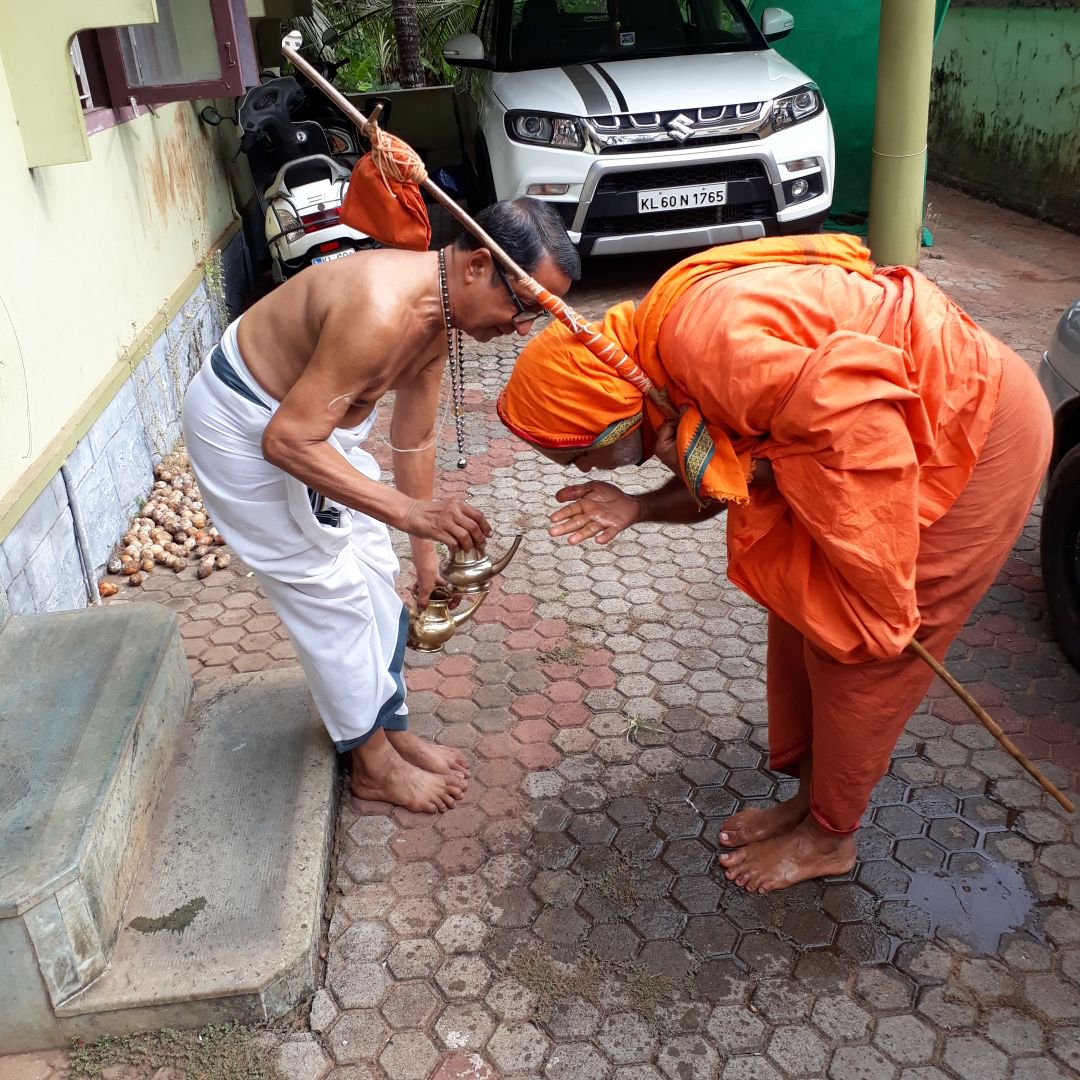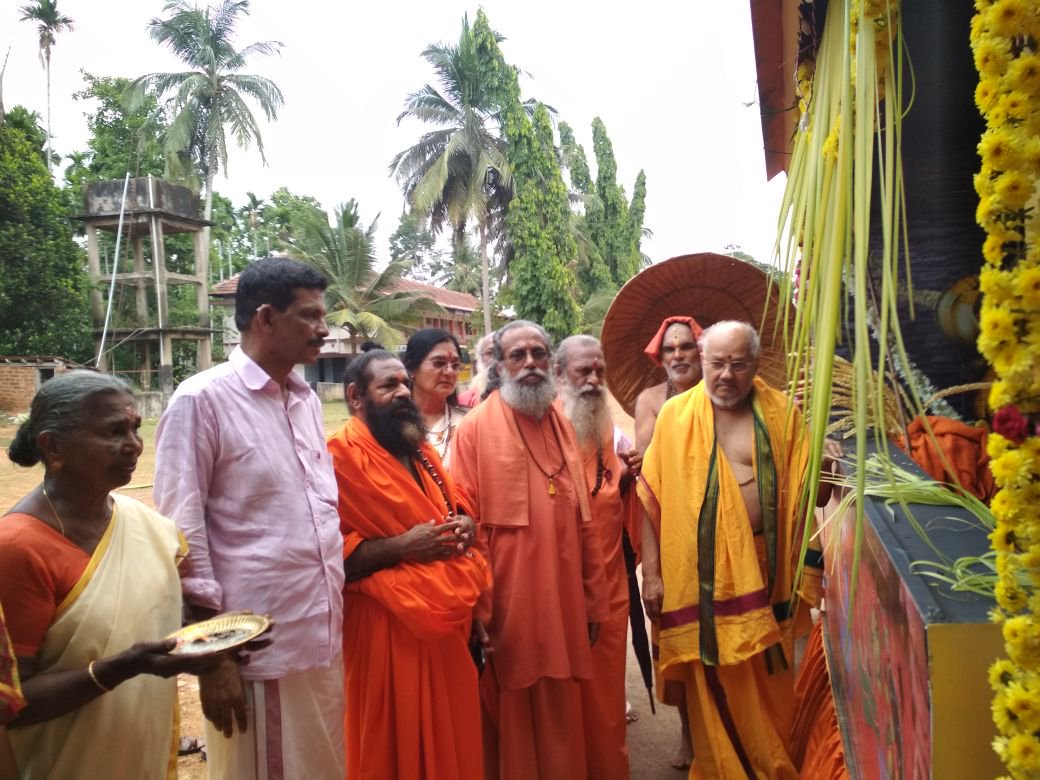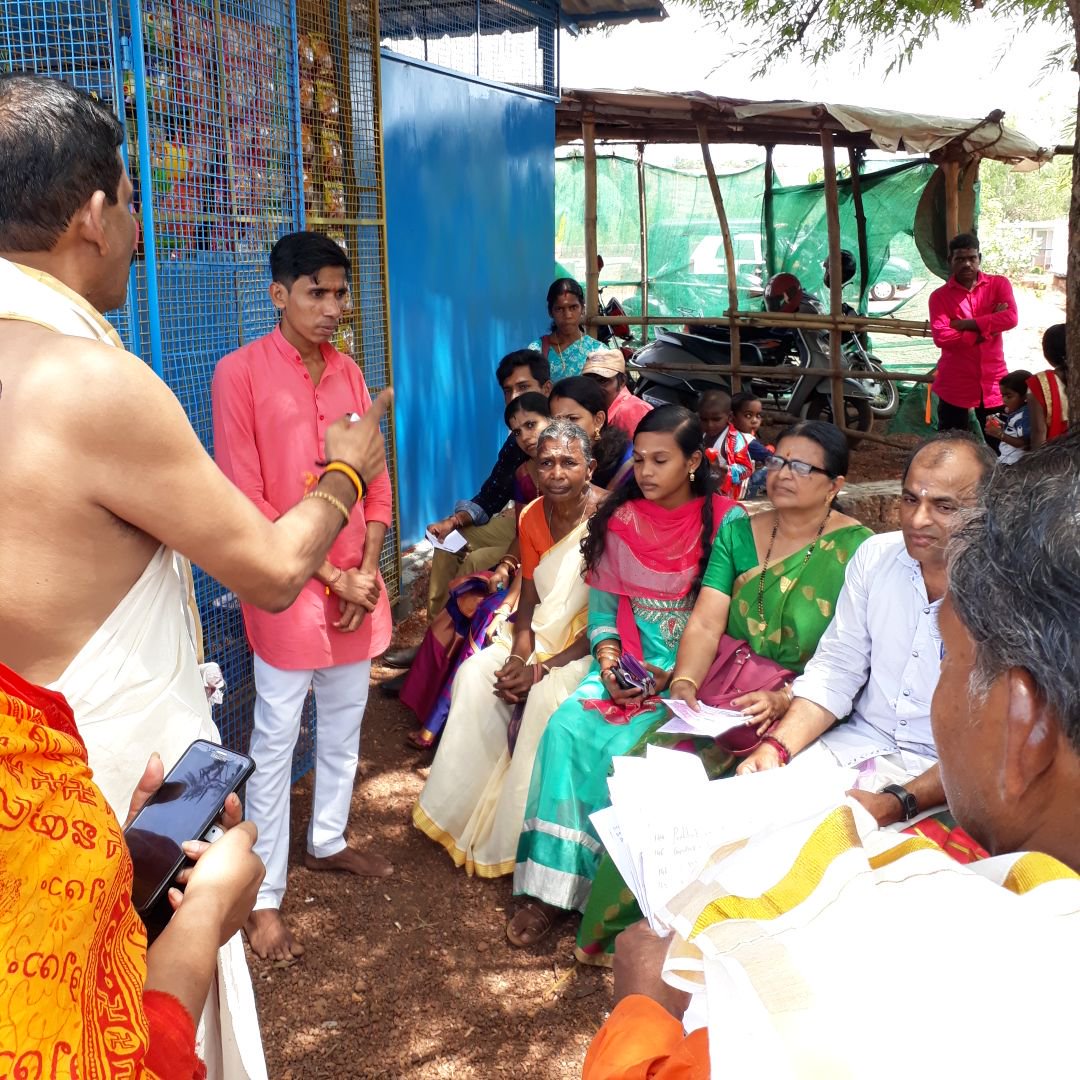 Disciples of
@govardhanmath
and other devotees of Padmanabhaswamy from Odisha participated in Chaturmasya puja of Swamiyar. It has been 12 days now. While devotees from different parts of the country are noticing this incident, local district admin somehow seems to have missed it
Must thank
@kairalionline
for reporting this incident. In this interview Swamiyar says that Seva Bharati has appropriated his matha and there has been no response from senior RSS leaders like
@Kummanam
& PEB Menon to whom he had complained abt this.
When asked about the missing aradhya murti of Rama, the Pushpanjali Swamiyar breaks down saying that his sanyasa is meaningless without that murti. Yet we have people defending such activities of the encroachers. What a great fall this is for we Hindus as a society!!
Must watch video by
@upword_
for those enquiring about follies in admin of
#Padmanabhaswamytemple
. Apart from malpractices in administration by state appointed EO, the Kerala govt is also paying only 58500 rupees as annual rent for 12600 acres of temple lands taken over by it