NOW U.S. judge halts subpoenas and other discovery into Trump businesses after D.C. Circuit panel rules he must let President's lawyers appeal if Congressional Democrats can sue to enforce Constitution's ban on foreign gifts to a president.
washingtonpost.com/local/legal-is…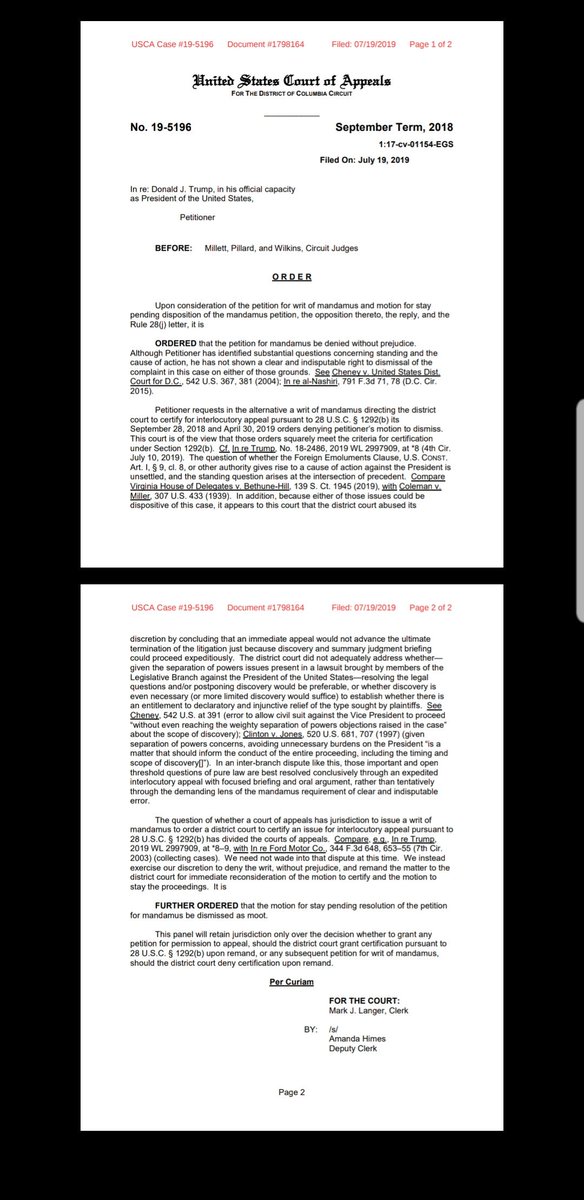 *To correct/clarify. Appeals court panel opined that it appeared that the lower court abused its discretion by not allowing Trump to appeal question of standing while case is pending, and sent case back for judge to reconsider. They did NOT direct his decision, but ...
... kept jurisdiction and reserved judgment if the judge, Emmet G. Sullivan, does not certify the matter for appeal.