THREAD. There's so many charges dropping against frmr. Mexican President Enrique Peña Nieto it's hard to keep up. 33 new charges were reported by the government yesterday, this time from the Mexican "Secretary of Public Function" (SFP) office (continued)
sinembargo.mx/02-09-2019/363…
who were allegedly offering bribes in connection with a transportation or other project (one of many such reports). The existence of the scandal has been known since 2014.

What has been reported now is that an agency of the Mexican government has taken the step of filing charges
of the number and type as follows:
▶️ (1) Damage to property
▶️ (20) Illicit enrichment
▶️ (4) Agreements related to Mexico's "Master swindle"
▶️ (5) Agreements with public education institutions
▶️ (1) Presidential
▶️ (1) Relating to the "White House"
▶️ (1) Ayotzinapa (Google)
Later it was revealed that Peña Nieto's marriage to Angelica Rivera was likely a sham when she filed to divorce him in February of 2019.

News publications reported that the marriage seemed to have been a "marketing strategy" to help Peña Nieto to be elected in 2012.
In recent months, Justice has been closing in on Peña Nieto, seemingly from all sides.
Even the mother of one of his former confidants was arrested in July in a wide-ranging bribery and money laundering probe involving Brazilian firm Odebrecht.
reuters.com/article/us-mex…
Many of Peña Nieto's cronies have been being charged and arrested recently. Alejandro Gutierrez allegedly helped direct the finances of the Mexican PRI political party, and was charged in a corruption scheme involving tens of millions of dollars.
occrp.org/en/projects/27…
Another close Peña Nieto ally was the former Governor of the Mexican State of Chihuahua, Cesar Duarte. He is accused of stealing $300 million or more while he was Governor -- reportedly arrested in July 2019.
eluniversal.com.mx/english/judge-…
And of course, it was widely reported early in 2019 that Peña Nieto himself was accused of taking a $100 bribe from Mexican drug lord "El Chapo" Guzman.
nytimes.com/2019/01/15/nyr…
In his 2012 campaign for President, Enrique Peña Nieto's advisor for the United States was Arizona political figure and
#ArizonaMafia
member Marco A. Lopez Jr., as confirmed by this screenshot and Lopez's linkedin profile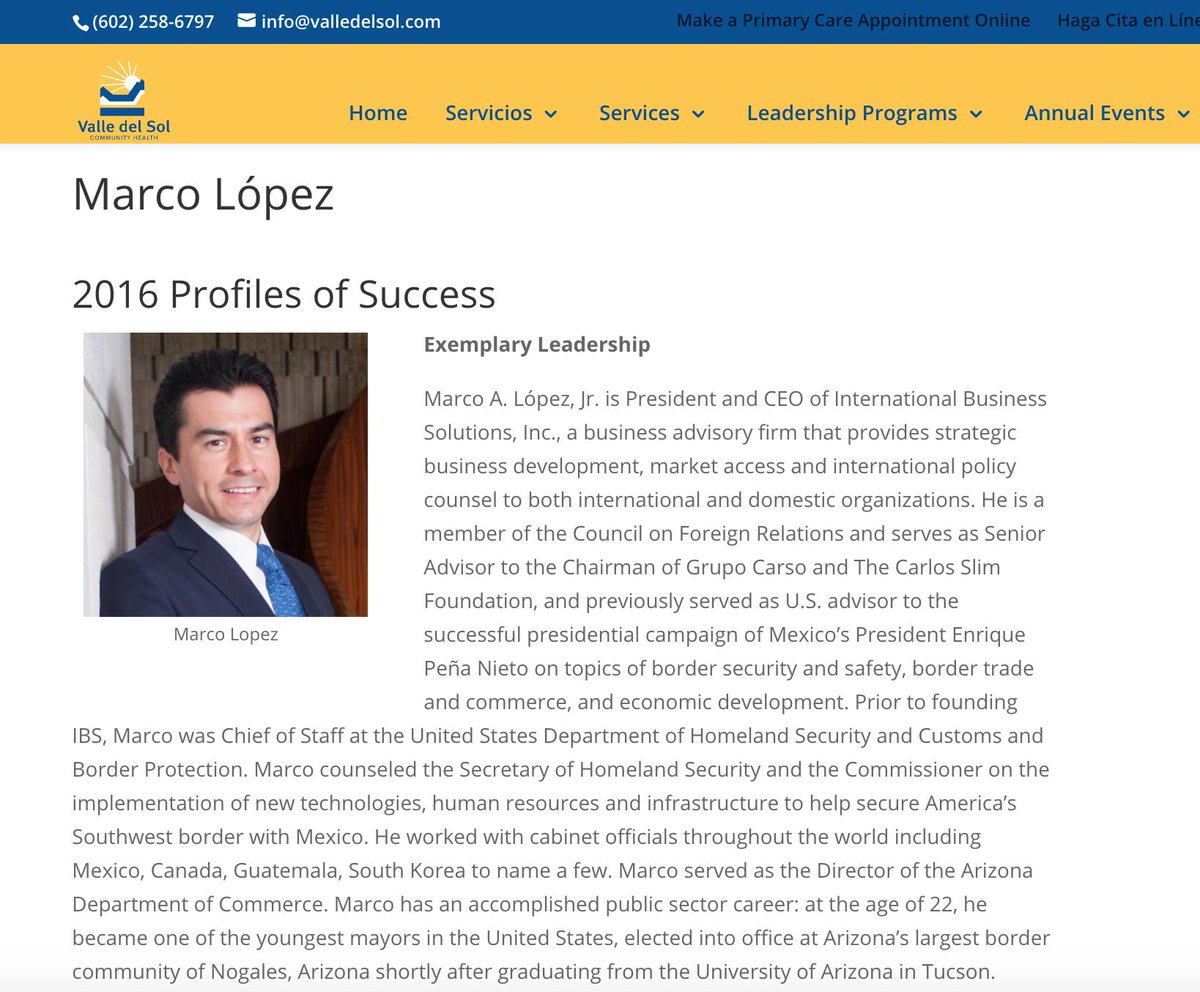 In recent years, Marco A. Lopez Jr. has been seen on mainstream media shows and in video interviews regularly attacking the President of the United States, Donald J.
#Trump
.
Peña Nieto campaign adviser Lopez is now the Senior U.S. adviser to Mexican billionaire Carlos Slim Helu.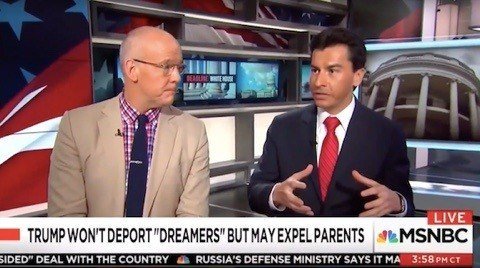 Peña Nieto has been plagued be multiple reports of corruption, money laundering and ties to drug cartels. It was even reported in 2016 that Pena Nieto plagiarized his thesis for his law degree
theguardian.com/world/2016/aug…
About a month ago this thread reported how certain Democrats helped Enrique Peña Nieto be elected the 57th President of Mexico by contracting to purchase over $50 million of media in the U.S. with laundered drug money during the Presidency of Barack Obama