1)
Inspector General Michael Horowitz War vs. The Obama Administration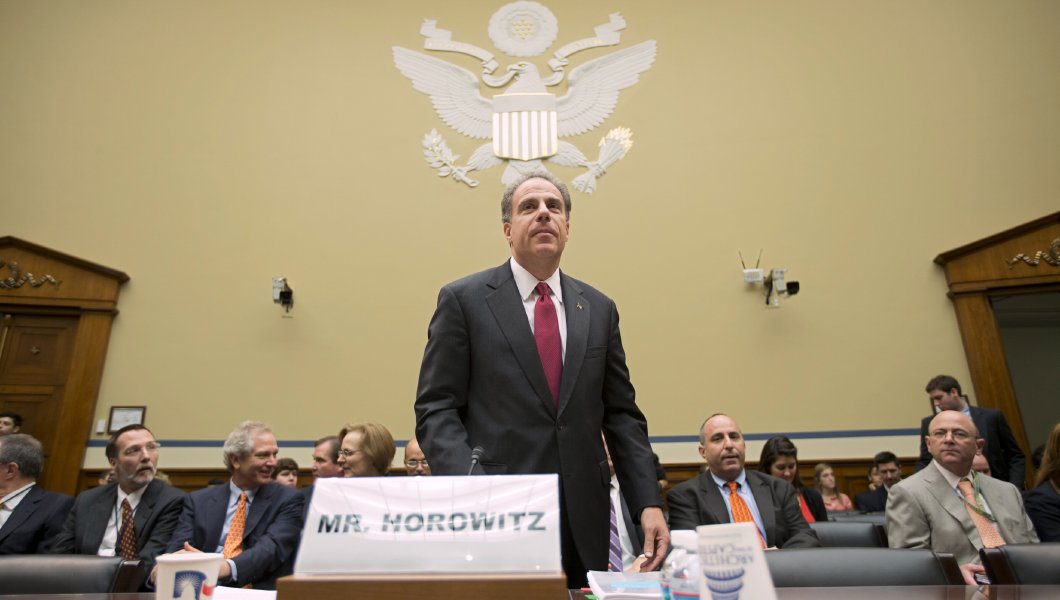 2)
Obama nominated Michael Horowitz in July of 2011 to fill a vacancy left open by the resignation of Glenn Fine in February. Mr. Horowitz was confirmed in March the following year, and sworn in on April 16th, 2012.
congress.gov/nomination/112…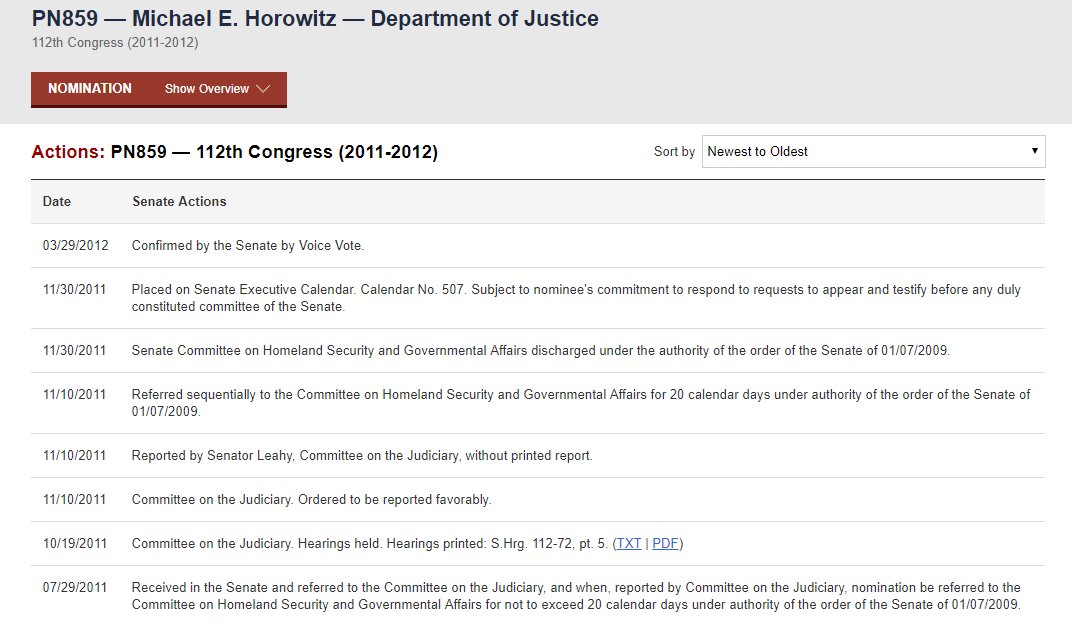 3)
It was a nomination Obama would come to regret.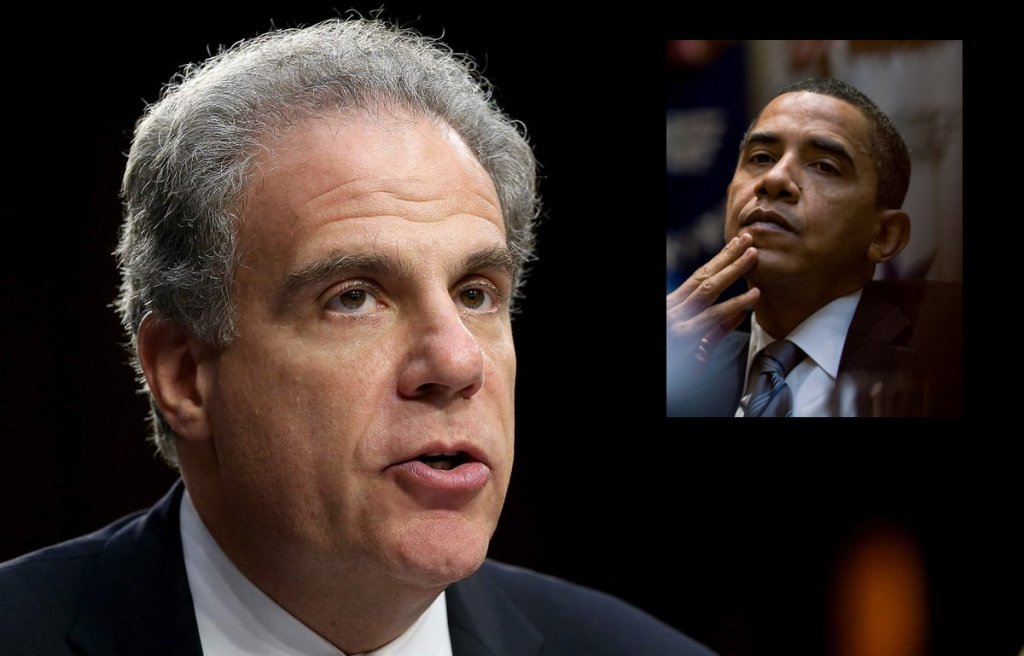 4)
Horowitz inherited a position that was effectively neutered in 2011 by Eric Holder's interpretation of § 6 of The Inspector General Act of 1978. (Authority of Inspector General)
law.cornell.edu/uscode/html/us…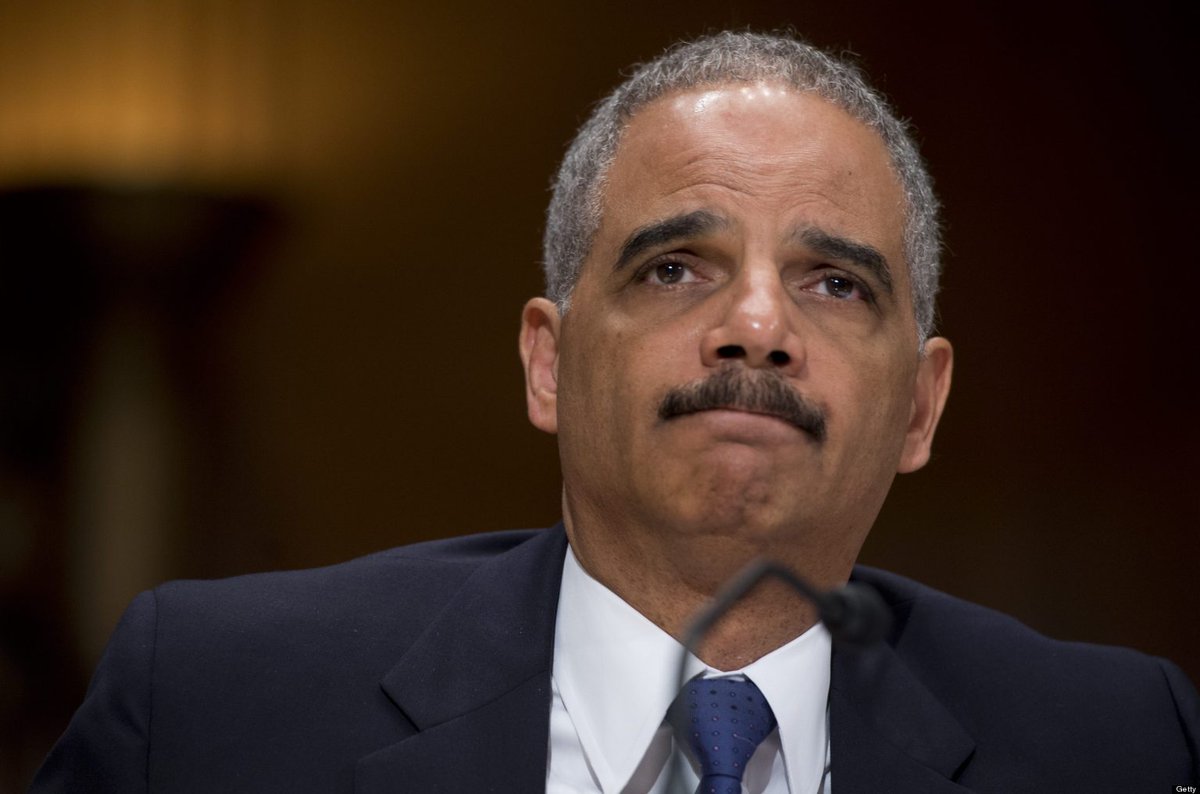 5)
Holder and his legal team determined that the IG had to request information. This allowed Holder (and other agency heads) to bog down IG requests in bureaucratic red tape, and in some cases, deny them outright.
6)
What caused Holder to make such a drastic move to block the IG in 2011? Fast and Furious.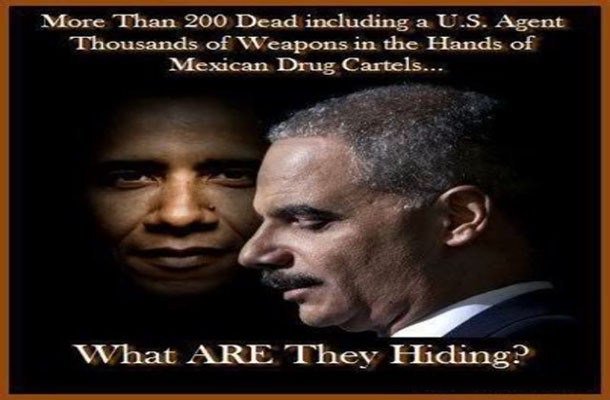 7)
Michael Horowitz was a lame duck on day one. What did he do? He methodically went to war. One might call it a war of independence, because that is exactly what it was.
8)
Shots fired!
March 5th, 2013 The Inspectors General prepared a report for Congress titled Open and Unimplemented IG Recommendations. This report drew attention to the stonewalling by focusing on the money being wasted. But it was much more than that.
oversight.house.gov/wp-content/upl…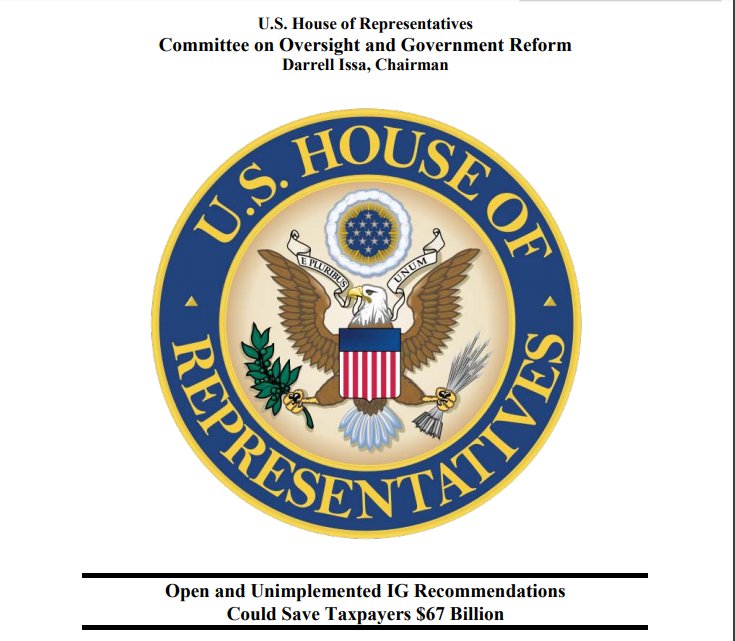 9)
Michael Horowitz laid the Obama Admin bare before Congress. These two charts from the report illustrate an administration that was wasting money at an alarming rate by........ ignoring the IG.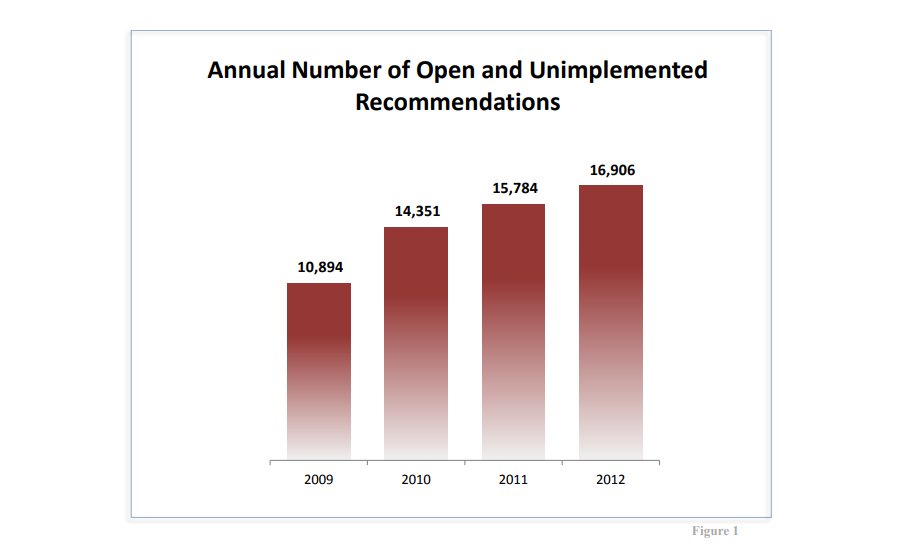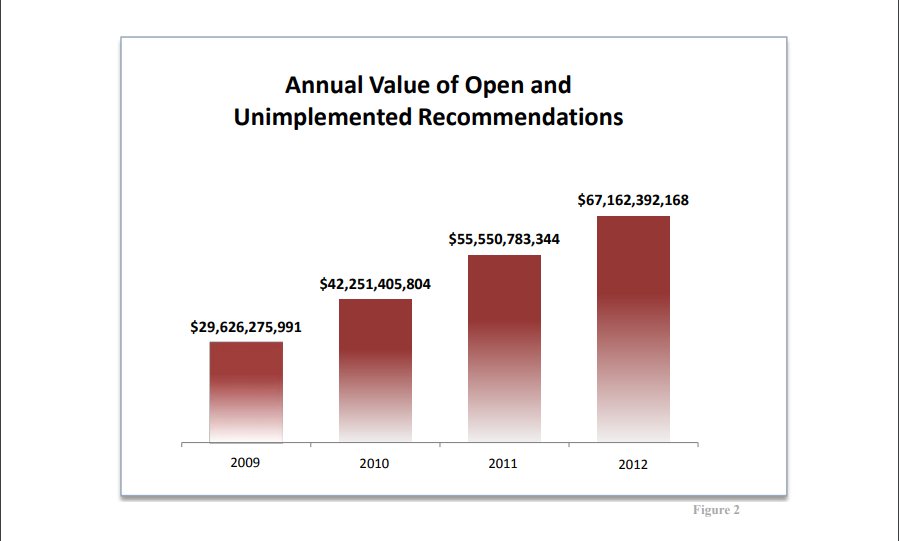 10)
Horowitz was laying the groundwork for an alliance with Congress, an alliance that would pay off in his quest for independence. He would supply them with information and appear at hearings to publicly make his case. An inside/outside approach.
11)
The balance of 2013 the DOJ IG bid his time and did the best he could under the circumstances. He would strike again on April 3rd, 2014 at the end of the DOJ budget hearing.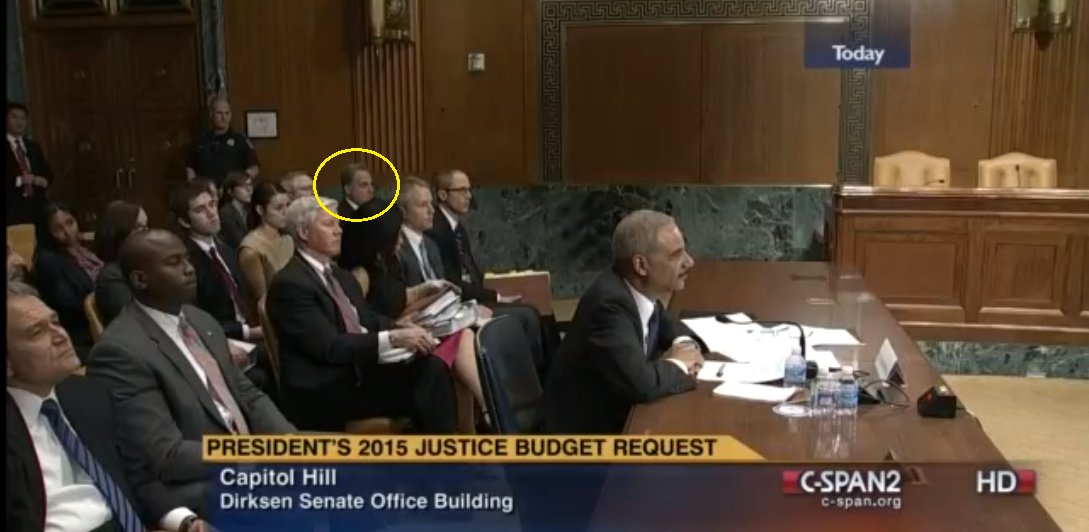 12)
As he is called to testify Holder walks by him without acknowledgement. He is a proverbial thorn in the side.
13)
His opening statement is five minutes. He spends the first three of it discussing his organization before getting down to brass tacks.
14)
What ensues is a series of questions that are budgetary in nature with the exception of the line of questioning pursued by Senator Shelby. Shelby is in the minority as Obama has not yet lost the Senate. Shelby's time is limited. Watch how both he and Horowitz work together.
15)
Foreshadowing: Horowitz and Shelby reveal the legislative end game.
(Keep this clip in mind as things unfold)
16)
In watching that hearing I found it interesting how the room cleared out and Horowitz was alone with just his team. A man on an island.
17)
August 5th, 2014 Reinforcements Arrive
In an unprecedented letter to Congress, 47 IGs blasted the Obama admin for "serious limitations on access to records" that impedes their investigations.
Note: other agencies were adopting Holder's position
PDF>
grassley.senate.gov/sites/default/…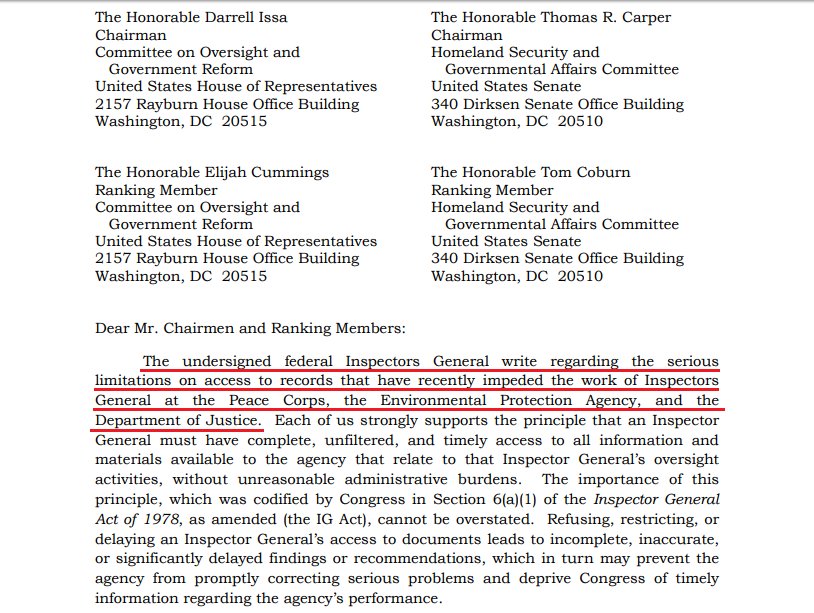 18)
September 4th, 2014 : The Turning Point
On September 4th Horowitz finally secured a Congressional oversight hearing for the Inspectors General. Issa called the hearing and is the chair (R's have the House)
Here is his opening statement
19)
Obstructing Oversight: Concerns from the Inspectors General
The legal document of record where Michael Horowitz expertly lays out his case against the Obama administration. Note the execution.
Full text here>
oig.justice.gov/testimony/t140…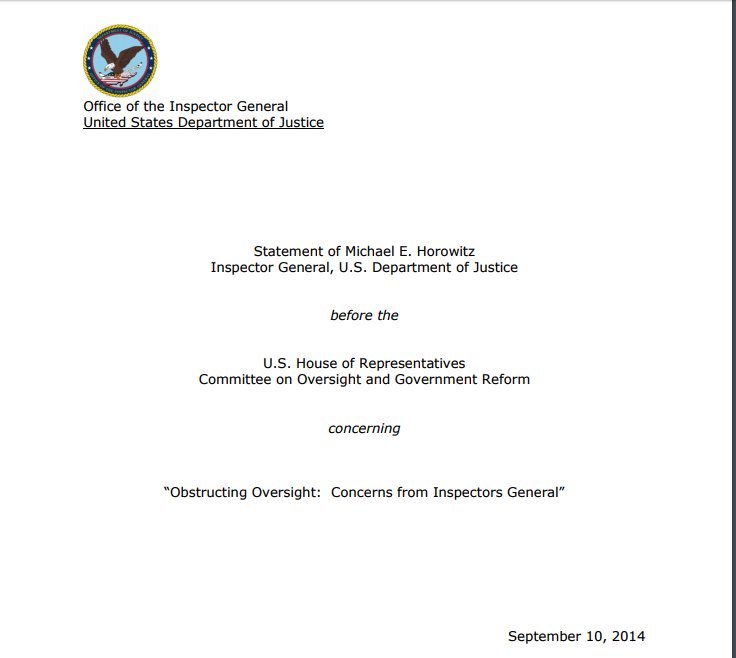 20)
Where it all began : Fast and Furious
IG Horowitz details the obstruction of Holder that began with his investigation into Fast and Furious.
21)
Independence Compromised by the Obama Administration
Note how Horowitz correctly attaches his fight for independence to the will of Congress being subverted.
22)
Less that two weeks later the inside game begins to pay off when Issa introduces H.R.5492 - Inspector General Empowerment Act of 2014 as the 113th Congress winds down. A major victory for Mr. Horowitz in his war against the Obama Administration.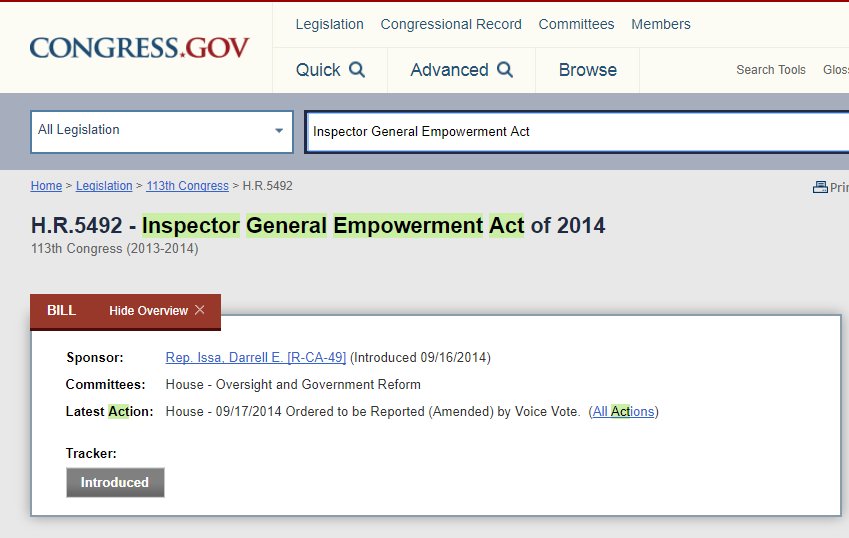 23)
In November Obama loses the Senate and the 114th Congress convenes. Shortly thereafter on February 26th, 2015 Chuck Grassley introduces S.579 - Inspector General Empowerment Act of 2015. Hororowitz alliance with both houses of Congress is now firmly cemented.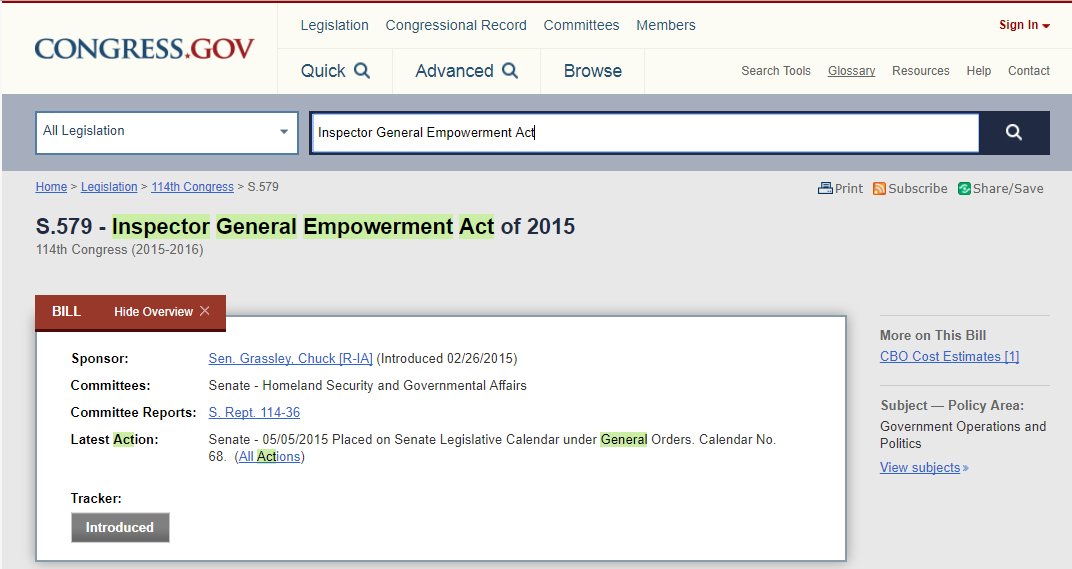 24)
The Last Gasp of the Obama Administration
On July 20th, 2015 the DOJ Office of Legal Counsel issued a ruling against the IG position. The OLC provided Holder and the Obama Admin with their initial legal argument. (68 pages of legal mumbo jumbo)
justice.gov/sites/default/…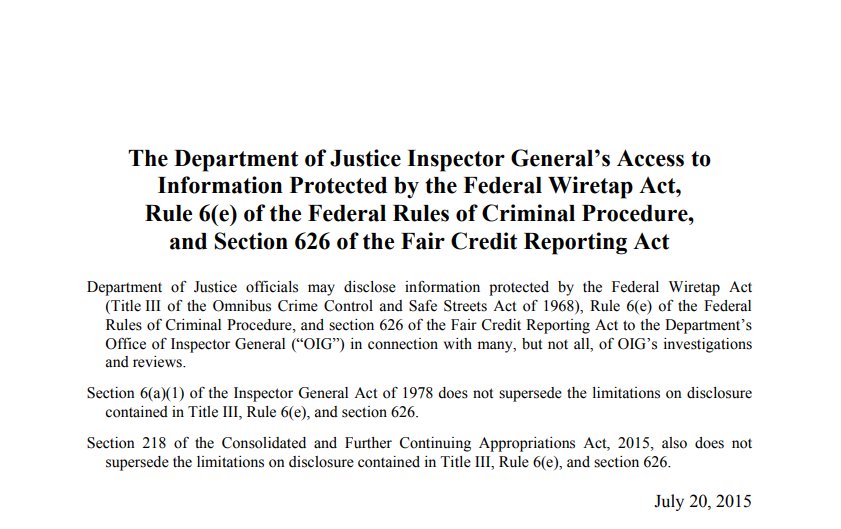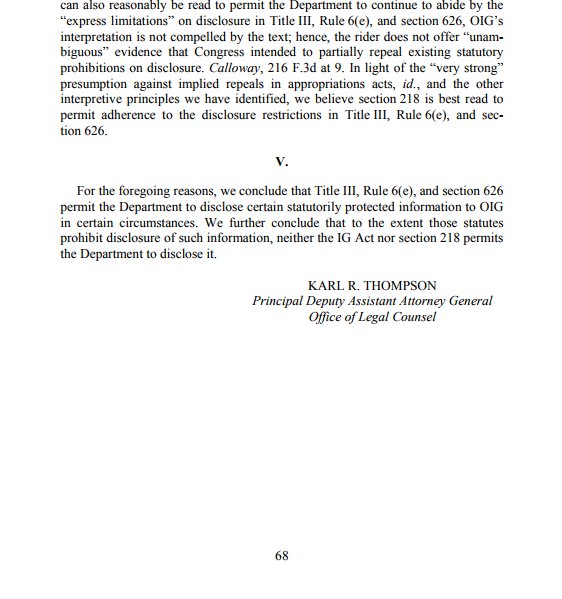 25)
Going for the kill.
August 3rd, 2015 Michael Horowitz brings the full weight of the Inspectors General into the fray, blowing out the 68 pages of mumbo jumbo with just 2.5 pages of legal argument. Full doc is 5 pages 2.5 of which are signatures>>>
…p3quc9y5ifaw3-wpengine.netdna-ssl.com/wp-content/upl…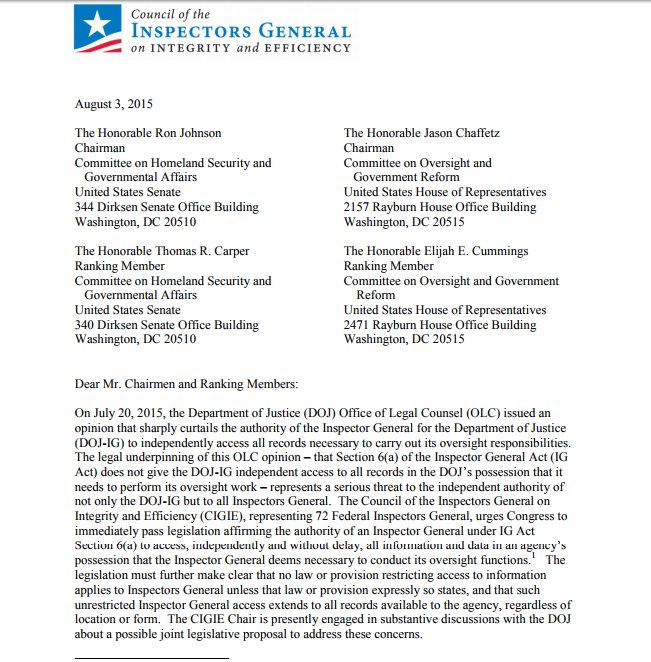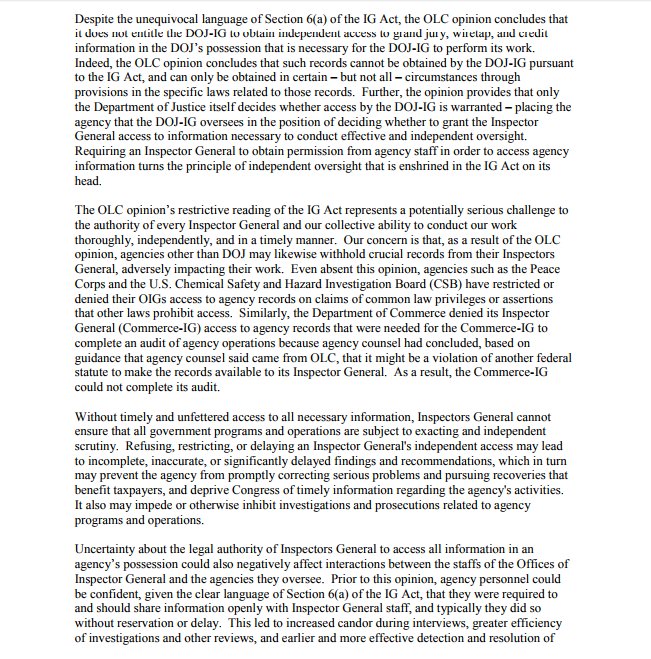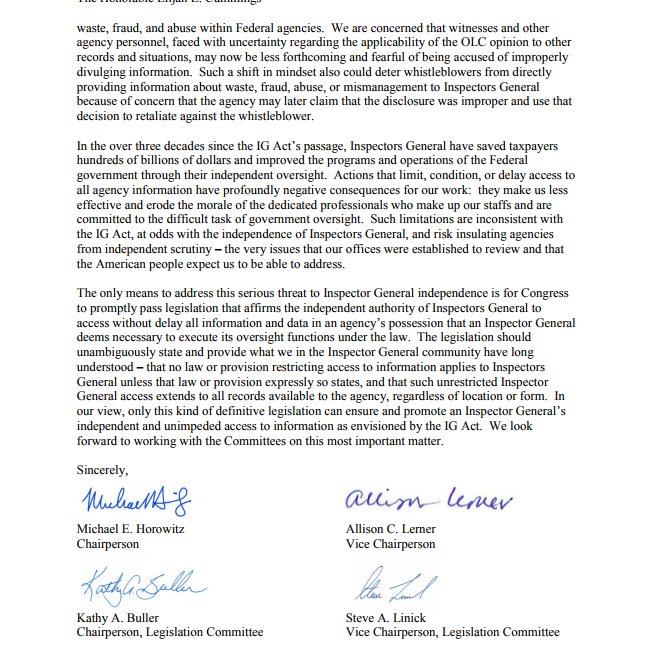 26)
Michael Horowitz Radio Interview August 12th, 2015
A confident Inspector General Michael Horowitz takes to the airwaves to publicly discuss the OLC ruling. (The outside game)
27)
Victory!
December 7th 2016 Jason Chaffetz introduces H.R.6450 - Inspector General Empowerment Act of 2016. Democrats in both houses concede and the bill swiftly passes on voice votes forcing a defeated lame duck President Obama to sign it into law on December 16th, 2015.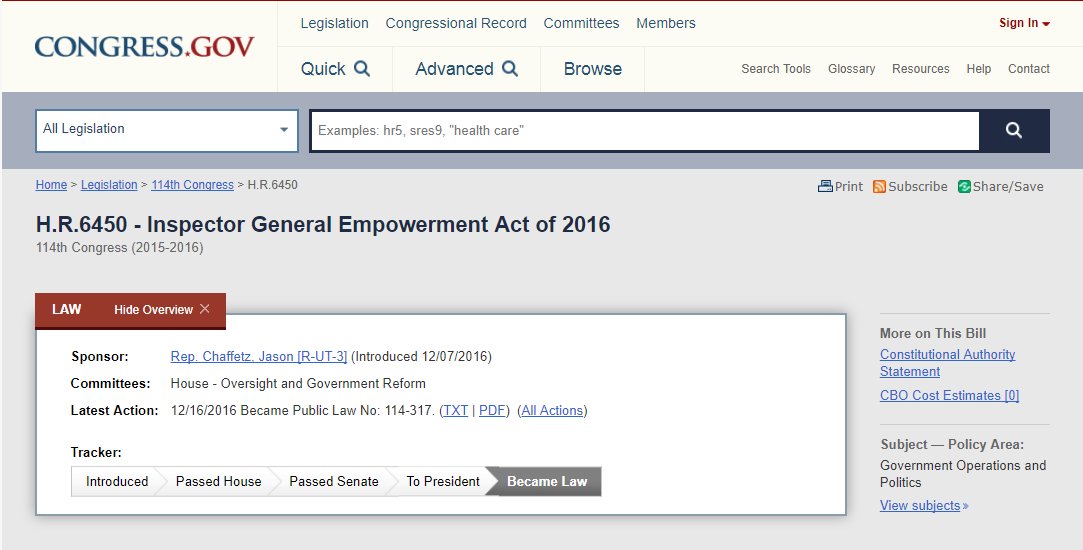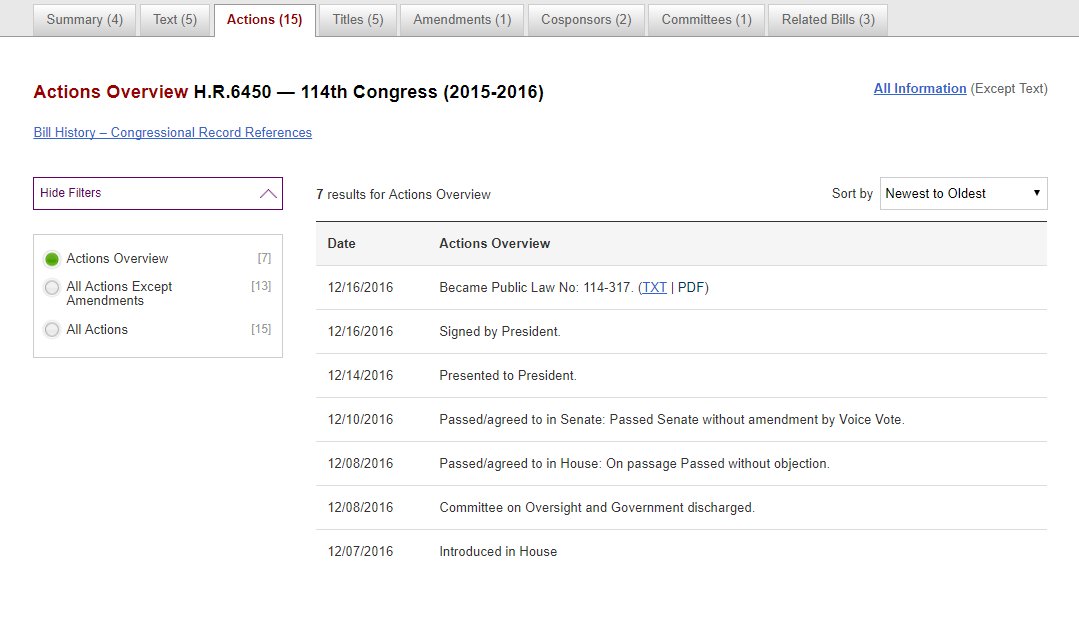 28)
Inspector General Michael Horowitz waged a war of attrition and independence against a corrupt tyrannical Obama Administration from day one. He forged an alliance with Congress, and using an inside/outside game went from an empty hearing room at a budget meeting to freedom.
29)
Inspector General Michael E. Horowitz is a reformer and a fighter. I cannot spare this man.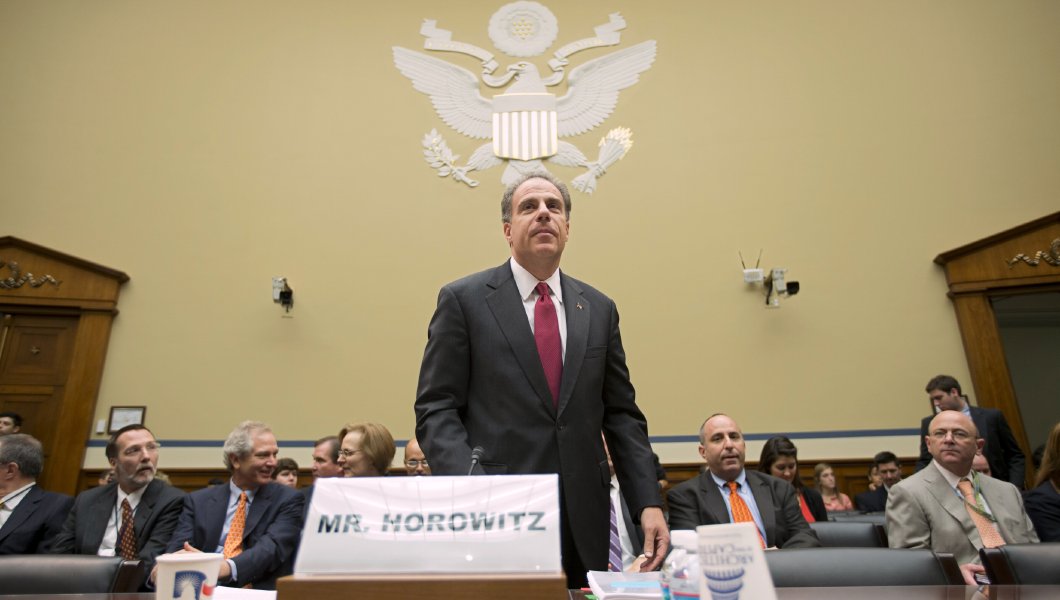 30)
Addendum: Preview of the forthcoming IG report: