*BREAKING* A high profile source on Star Citizen team, has informed me that :
1)
They never did switch to LY, and that all the stalling we're seeing in the lawsuit with Crytek, is an attempt to buy time
2)
More people on the way out as most who can find work "have had enough"
Who recalls back when I said that they really hadn't made the switch, and that they lied about it?
Heck, I even wrote a WHOLE blog about it, which our Shitizen crazies claimed I was totally going to get sued over. Still waiting.
dereksmart.com/2016/12/star-c…
This is why CIG knows that once Crytek gets their discovery process in gear, and they gain access to the version control logs and the source code repo, they're going to be totally exposed.
So if you wondered why 3.1 is such a mess, despite the litany of "fixes", they claim are in it, though it could very well have just been another 3.0 coat of paint : that's EXACTLY what happens when you're porting from one engine to another - during ACTIVE dev.
But if what I am hearing is true, and which Crytek rightfully suspect (they didn't really switch, and are still using CryEngine actual in some form) as well, given their broad discovery request, this is going to be over even before it gets started.

No wonder CIG wants to settle.
As a dev with over 30 years experience and over a dozen games, I have not only developed engines from scratch, but also implemented others. So I know quite well that there is NO way on this God's Earth to conceal the tracking history of a code base change. At all.
And since Crytek also served them with a preservation notice via the lawsuit, if they even attempt to change and/or destroy the historical version control logs for the source code, they're in even bigger trouble as that never - EVER - ends well.
And from what I know, I have no reason to believe that there is a SINGLE dev on Star Citizen team who is going to comply with ANY instructions to commit an illegal act obo a company they KNOW is running a scam on their backers.

They're screwed. And it's ALL going to come out.
When you consider ALL the dev shows they broadcasted in 2016, yet NEVER mentioned this switch until I broke the news when I discovered it in that build, you have to know - without a doubt - that Chris was lying. Again.

This is just one smoking gun, amid a massive pile.
Many believe that the Crytek lawsuit came out of nowhere. It actually didn't. They've been going at it behind the scenes for well over a year. Which would conveniently explain WHY Chris never disclosed this switching plan to the backers.
Now they see that Crytek is serious about their lawsuit, have no intentions of going anywhere, let alone entering into a premature settlement agreement when they don't really know the breath & extent of the breaches they are claiming, they're scrambling.
I have said this before, and I'm saying it again. ANYTHING that comes my way, I am going to leak it because $180 million from the gamers at large, is a PUBLIC CONCERN for all.

So ANY attempt that CIG makes to do some stupid shit, is going to eventually find it's way to me.
To those who keep sending me hate mail and bs messages about how this is "destroying" the project, know this:

I don't give a shit.

Back in 2015 when I presented ALL evidence that the project was NEVER getting made, you had the opportunity to dig into this yourself.
Heck, while you were spending money on JPEGs, I was paying attorney fees seeking accountability.

The result (from my attorney demands)? You got a dev (though its bogus) schedule, and refunds. No financial accountability.

You were buying JPEGs and helping promote a scam.
Then you made it about Derek Smart vs Chris Roberts.

3yrs later, you still don't even have a game that was supposedly out in Nov 2014, or anything that even passes for one.

So yeah, I'm a game dev.

Chris Roberts is a scam artist.

You lost that bet.

Suck it.
As a reminder, ALL the links (including the legal letters) are in this post.
dereksmart.org/2015/08/star-c…
Before I even sent them a legal threat, no backer even dreamed about getting a dev schedule, let alone refunds. And like it or not, those are FACTS.
So 2/3 ain't bad.

Crytek will be the ones to figure out #3 - where all backer money went, who got what, who benefited via unjust enrichment etc.

Anything else is just icing as I don't give a shit about Crytek's lawsuit. I just want to know WHERE the money went.
And the Shitizens who have taken upon themselves to keep attacking myself, other critics, Crytek etc because we're not part of their Toxic Social Club, hear me when I say this: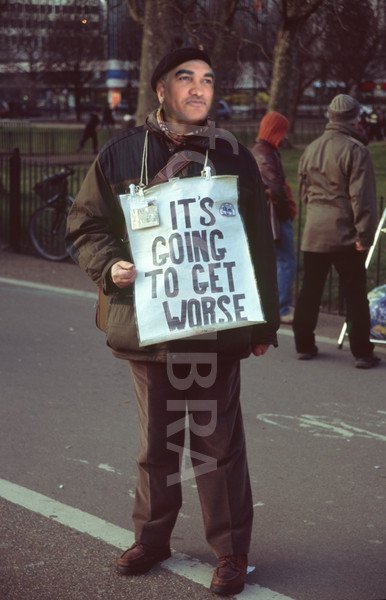 I hope that CIG continues to refuse refunds because the end result will be even more hilarious. It's not like for THREE WHOLE YEARS any of what they were doing, and which were CONCRETE EVIDENCE that the project was FUBAR, were a big secret.
In 2015, while at $85m financial accountability would have been the way to go. Instead whales gave him more money, now to the tune of $180m because they felt that throwing money into a burning flame was going to present an actual GAME of ANY kind from the likes of Chris Roberts.
This despite the fact that, through out history and even before Microsoft kicked him off his own project, and forced him OUT of the industry for the SAME stupid shit he just pulled with Star Citizen, EVERYTHING he has touched, has turned to a glowing pile of shit.

{end}