Trishna Bhav(Tisha Bav). Sulayman's/Solomon(anglicized) temple Yeru Shala(Jerusalem) destroyed around 500 BCE. During the same period(officially all Indic timelines & history distorted), Chandravarman(of Chandela Jats/Chandalas/Chaldeans?) instructed to re-modeled the Khajuraho-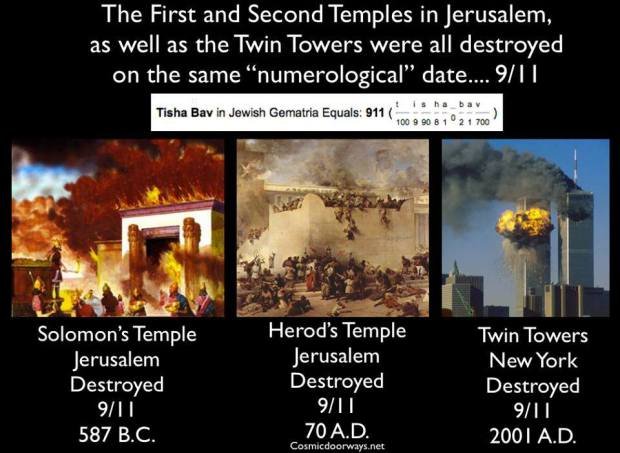 -EROTICA open display of temple complex. This was most probably the first of its kind of temples of India built where it shows open pornography & orgy including sex with animals(bestiality)! Roma Rishi(Rama/Rome) was an Indic civilization & establishing whore of Babylonia/Rome-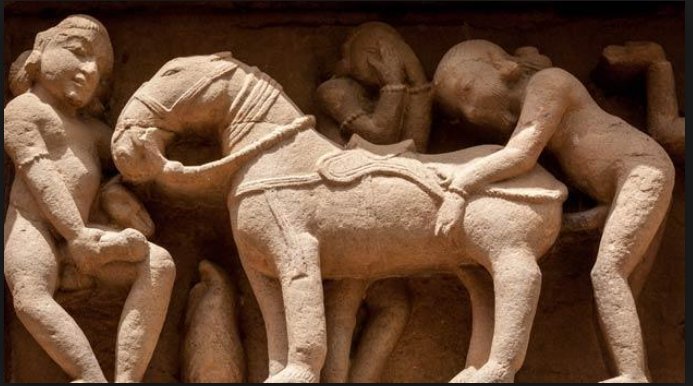 -outwardly saying against animal sacrifice(Ashwamedha) which was already well distorted by that time. Pinning the blame on whole Hinduism without naming the specific parties involved(such as Yavanas, Yehudis, etc.) was the aim-- all controlled opposition of breaking-India forces.
After CHANDRAVARMAN came who? SamudraGupta/MahAshoka (around 300 BC or before/conservative estimate as per Kali 3102 BCE, etc.)— the UNIVERSAL MONARCH, who conquered the whole India (more like Indian Jerusalem of ancient times)! Problem-Reaction-Solution. A strong central govt.-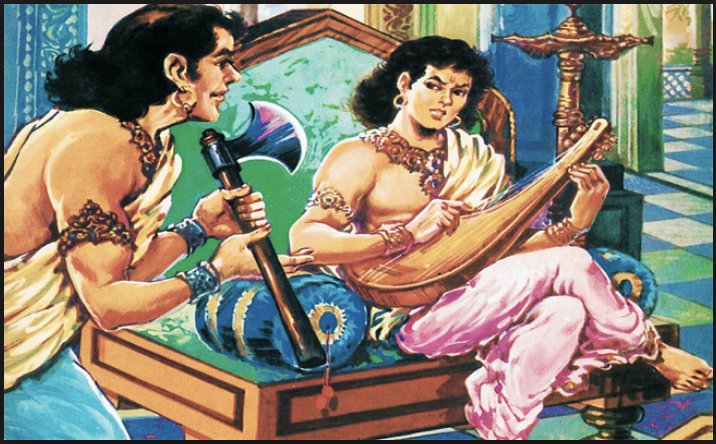 -establishment was his goal, which would eventually go into rogue foreign hands & disintegrate India (bound to happen & it happened as usual). SamudraGupta revived the horse blood sacrifice (Kosher/Halal of ancient times?) in the name of Ashwamedha!
SamudraGupta conquered everything (India was the treasure trove of wealth), and foreign ruler paid homage to him as per universal monarchy. He maintained diplomatic relationships with:
-Shakas
-Yavanas (one of the main, if not the main force, that dictates the world to this day)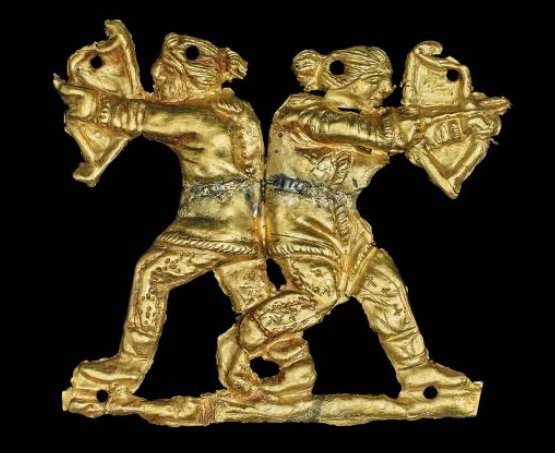 -Mountainous Kingdom of Nepal via autonomy (Kambojas, Chinas, etc.)
-Kings of Gandharas & (Kubha/Kuber/Khyber)Kabul(Abdul/Abul/Balhara,etc.)
-Yaudheyas/Yehudis occupied the Sutlej banks(indirectly associated very much).
[Ashoka's '1st' secret society]
Connect the dots. So forth.