The EU's
#PSD2
law opens up bank-held customer data to registered 3rd-party firms. Based on 'consent'.
Now Experian, the large credit reporting agency & data broker, has been accredited as PSD2 data services provider.
I don't really feel good about PSD2:
finextra.com/pressarticle/7…
I mean, *open* banking and portability and consumer choice, sounds great, right?

Basically it's like Facebook apps, but for banks. Will people sell away their financial data?

I'm less worried about unauthorized access. Will PSD2 normalize consumer scoring based on payment data?
Don't know, is there a list of companies that have already been registered as AISPs across the EU? Large platforms? Retailers? Fintechs?
I came across 'TrueLayer', they provide a PSD2 'open banking' API and state that they are authorized by the UK's FCA.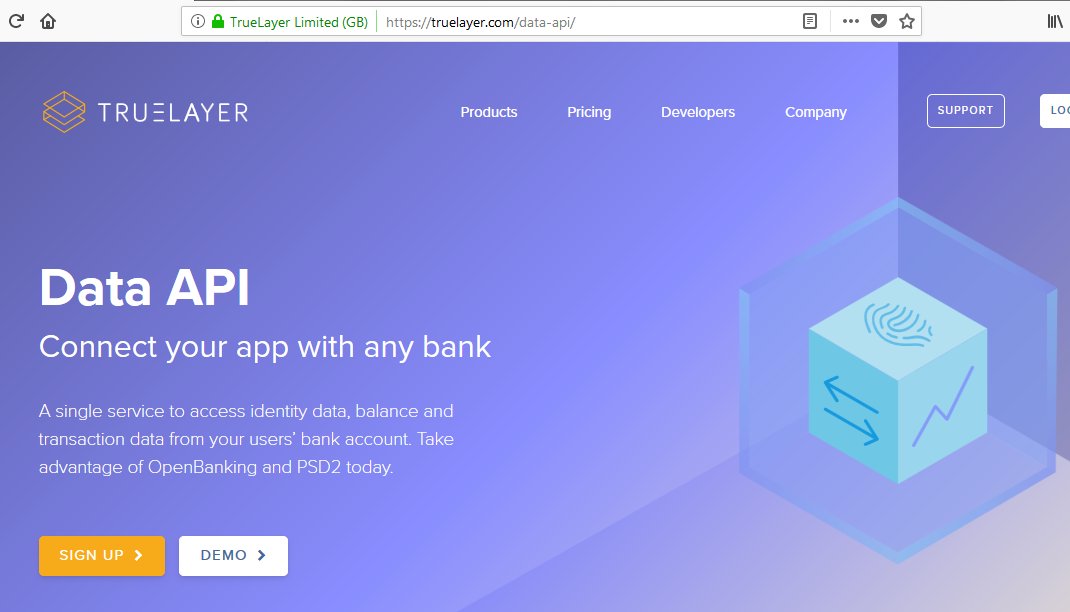 On a blog they write that API clients do NOT have to be registered with the FCA when they want to "ingest the data for ancillary services — i.e. affordability checks or account verification". Like, for consumer scoring?
Sounds even worse than I thought:
blog.truelayer.com/open-banking-p…
They write that, as a consumer, you will see services and products "that will either save you money, offer you better rates on loans or bank accounts, analyse your credit score more efficiently and effectively, and give you a larger range of services for your financial needs".
"Using data made available by Open Banking and PSD2, Zopa's latest income verification tool uses TrueLayer's API [to verify] a customer's income by securely pulling transaction data from their bank rather than requiring a document upload" + has more plans:
altfi.com/article/4052_t…
"Hundreds of developers currently use TrueLayer, offering financial services such as lending, price comparison, account aggregation, and investing"
finextra.com/pressarticle/7…