🔥Internal
@GOP
poll shows Democrats up by 9 points on a generic ballot (7 pts =
#FlipTheHouse
). "Soft" GOP voters care more about Medicare/SS, veterans mental health services + reforming student loans than Trump agenda of tax cuts, border walls, ICE.😉
bloomberg.com/news/articles/…
🤣LOL.
@realDonaldTrump
's GASLIGHTING worked a bit too well.
Complacency among
#GOP
voters is tied directly to their trust in Trump. "They don't believe Democrats will win the House. (Why should they believe the same pollsters who told them Hillary was going to be elected?)"🤣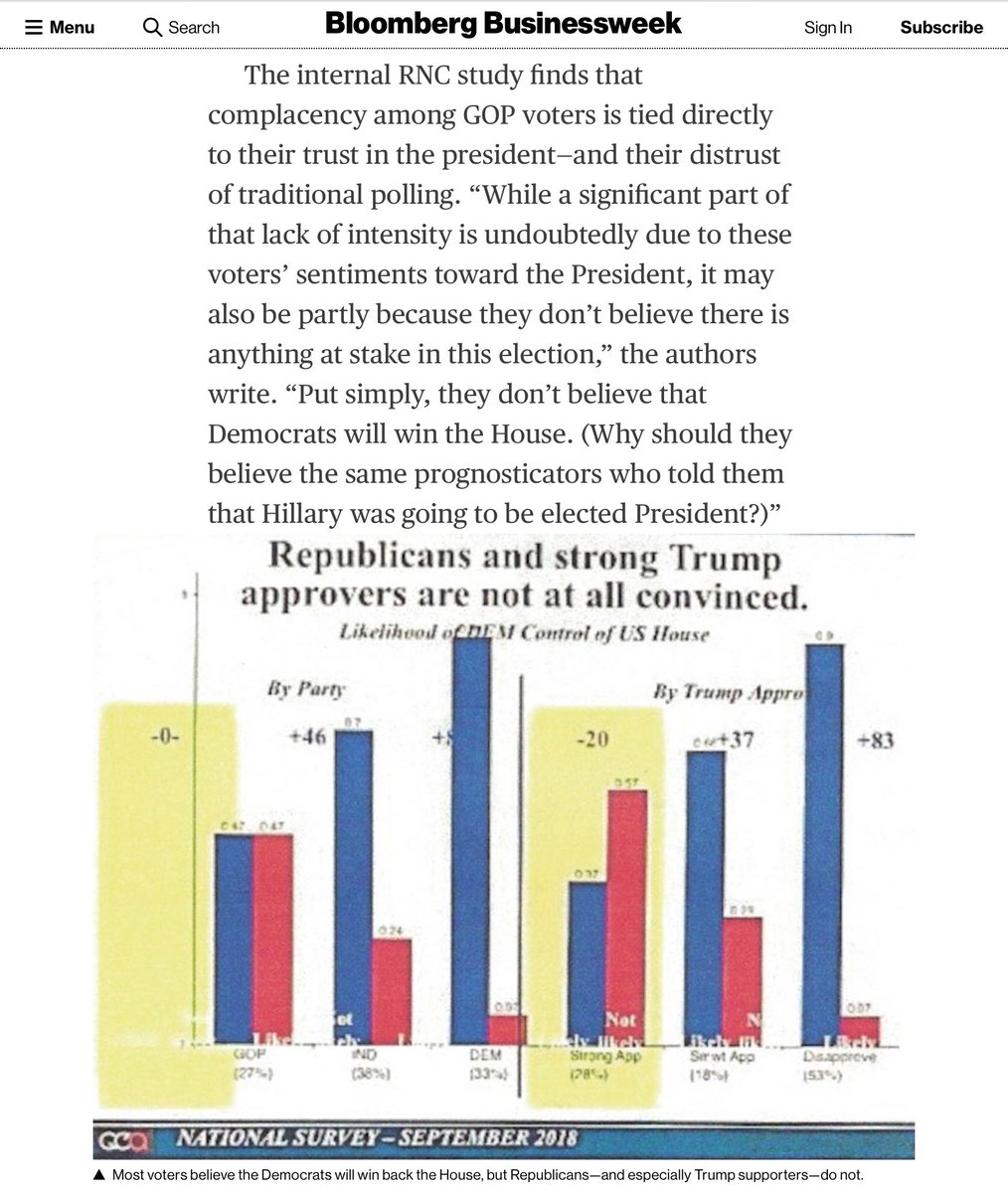 This
#poll
shouldn't make *any* of us complacent, but instead, should MOTIVATE us, b/c we now *know* that We the People *can* flip seats in DEEPLY red states (
@DougJones
in
#AL
) and districts (
@ConorLambPA
).
VOTE, so that we do this NATIONWIDE‼️🇺🇸