The
@NewYorker
has lost all credibility with me.
Why?
Here's them trust washing RUSSIAN MOBSTER Felix Sater.
Felix Sater's dad WORKED DIRECTLY FOR SEMION MOGILEVICH.
Felix Sater WORKED WITH TRUMP TO LAUNDER MONEY.
Felix Sater MAGICALLY had Osama Bin Laden's contact info.
Here's the
@NewYorker
trust washing Steve "I'm a Leninist" Bannon. I'm not linking to any of these stories because they all have their own fucked up spin.
@LincolnsBible
, as usual, called this correctly.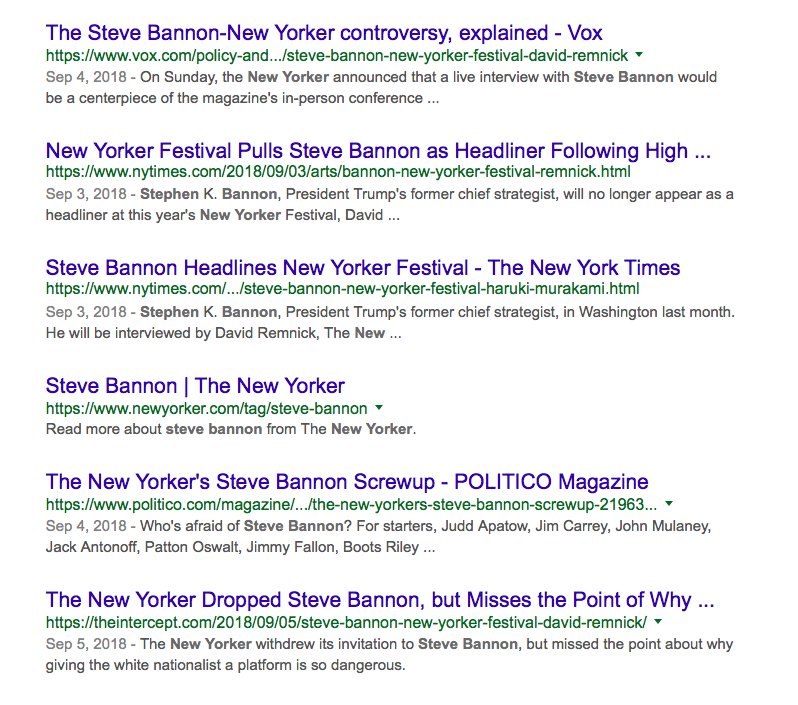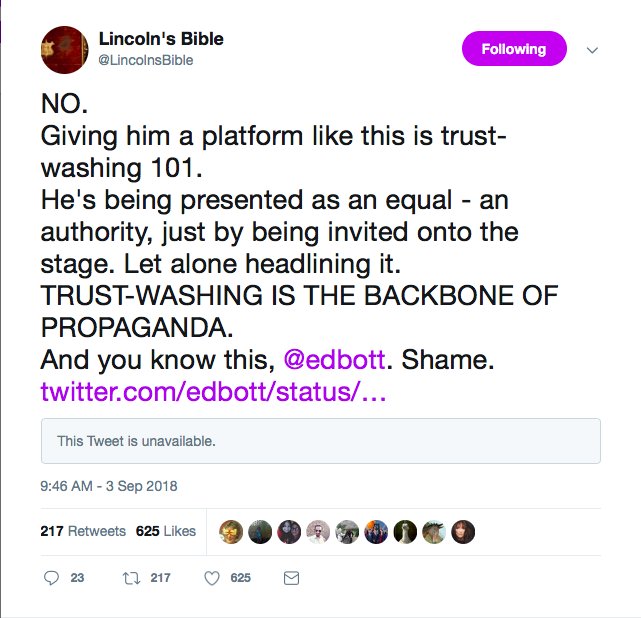 Steve "I worked hard to suppress votes and I want to burn down everything" Bannon. This is who he is:
Next?
@RonanFarrow
's unprofessional scaremongering reporting on the "Missing Suspicious Activity Reports," published in
@NewYorker
.
Next?
@RonanFarrow
and
@JaneMayerNYer
spin on the Kavanaugh sexual assault accusation letter. The spin was to SMEAR DIANNE FEINSTEIN AND THE DEMS. No focus on the accusation. None.
Who are
@RonanFarrow
's sources? I don't know.
But I wonder if there's something like this going on there:
Take a second to take this in: