#FactsAboveLies
Another lie busted.
1)
A senator of the Federal Republic of Nigeria, who is a member of the Opposition party, PDP, Senator Biodun Olujimi, representing the good people of Ekiti South Senatorial district, without BOTHERING to do her due diligence nor...
2)...consult her constituents, the people she's supposed to be representing, stood in the Hallowed Chambers and told a shamefaced lie about one of the social investment programme,
@Trader_Moni
.
She accused the FG of politicizing the Loan.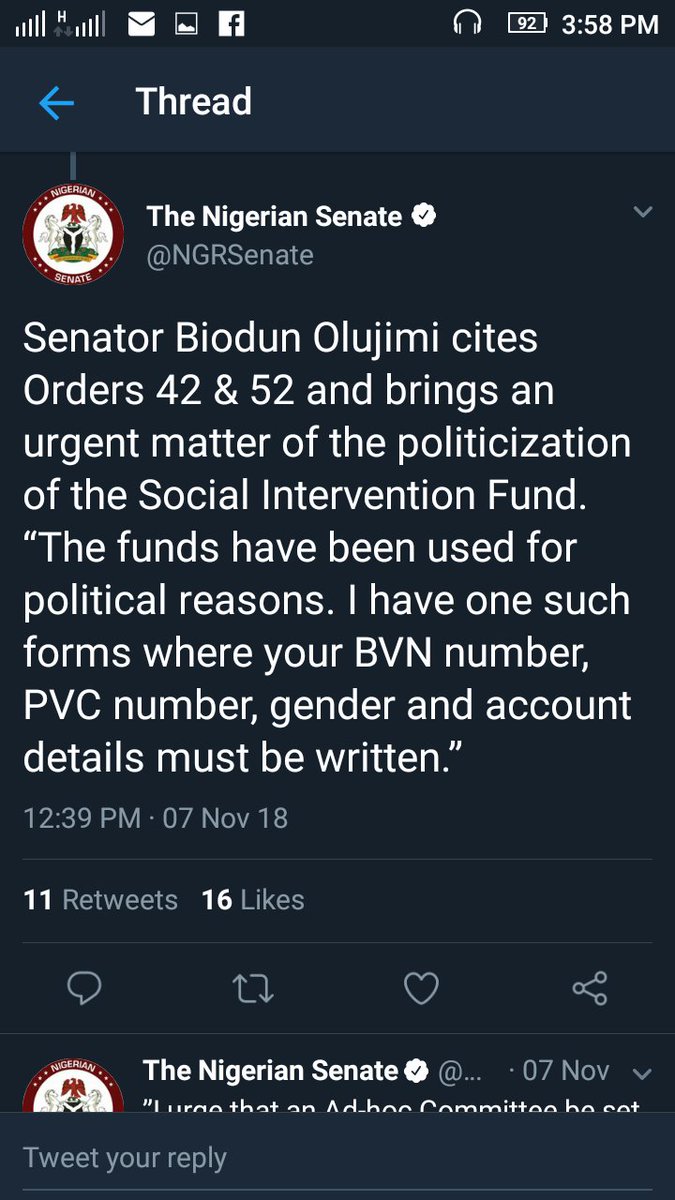 3)
Fortunately some Nigerians and the Bank Of Industry
@BOINigeria
which is in charge of disbursing the funds (to the petty traders
@Trader_Moni
, the SMEs via
@MarketMoni
, and the farmers via farmer Moni,) responded quickly to the allegations.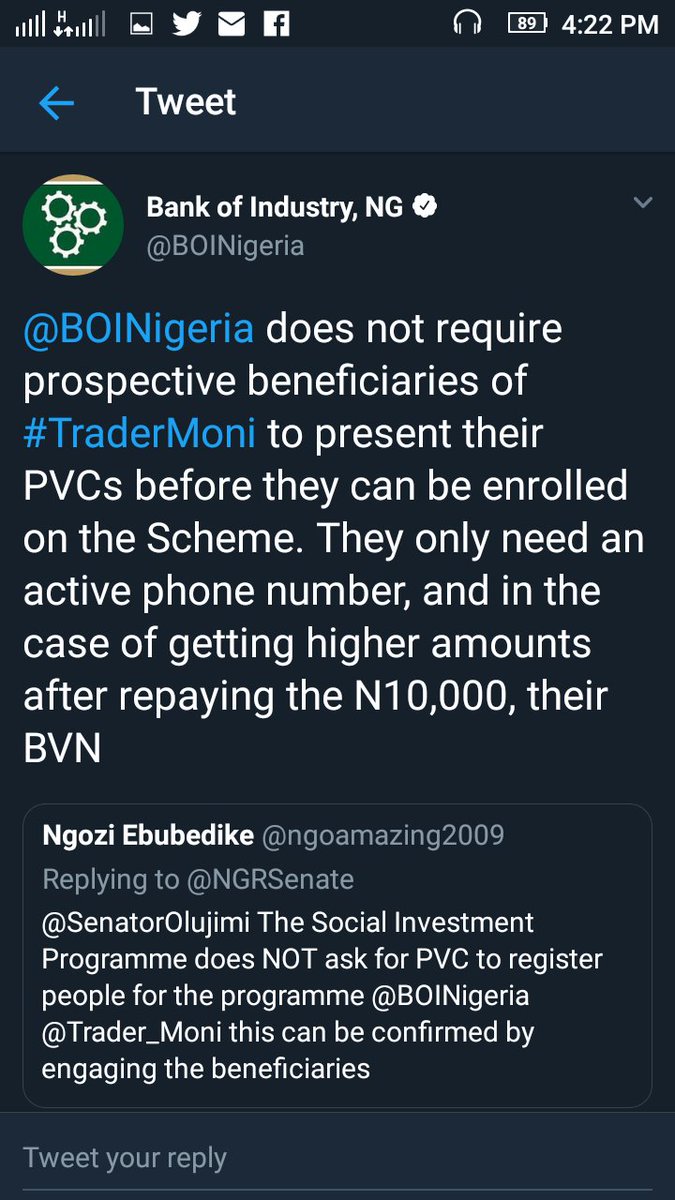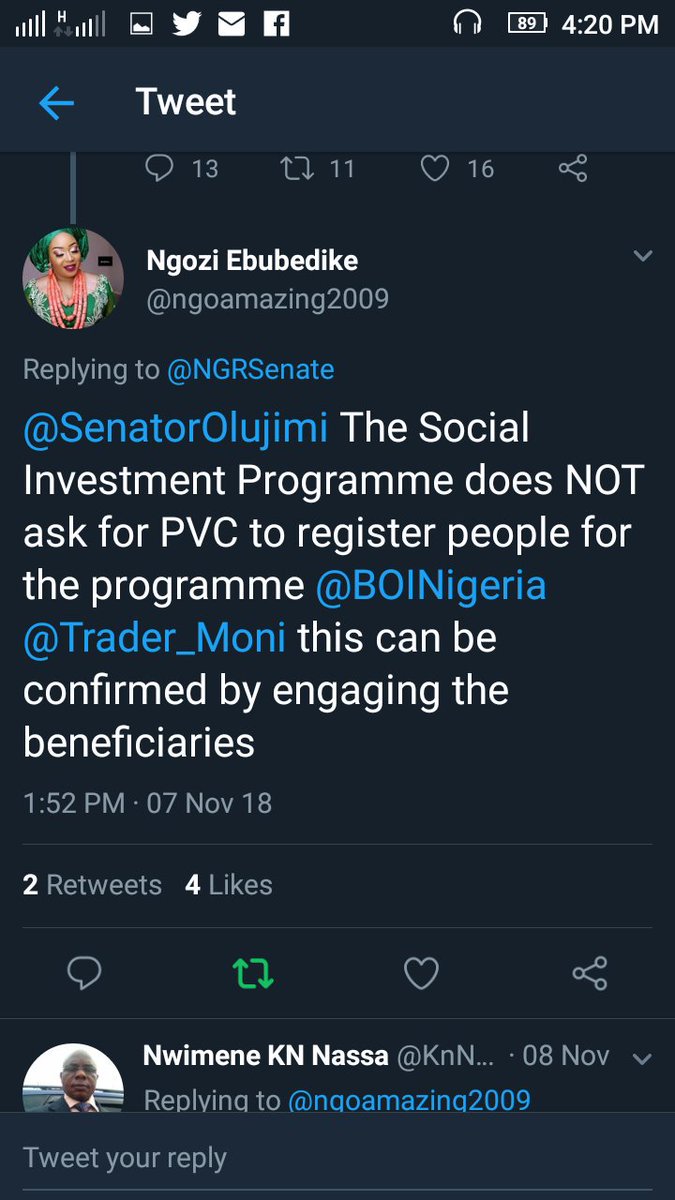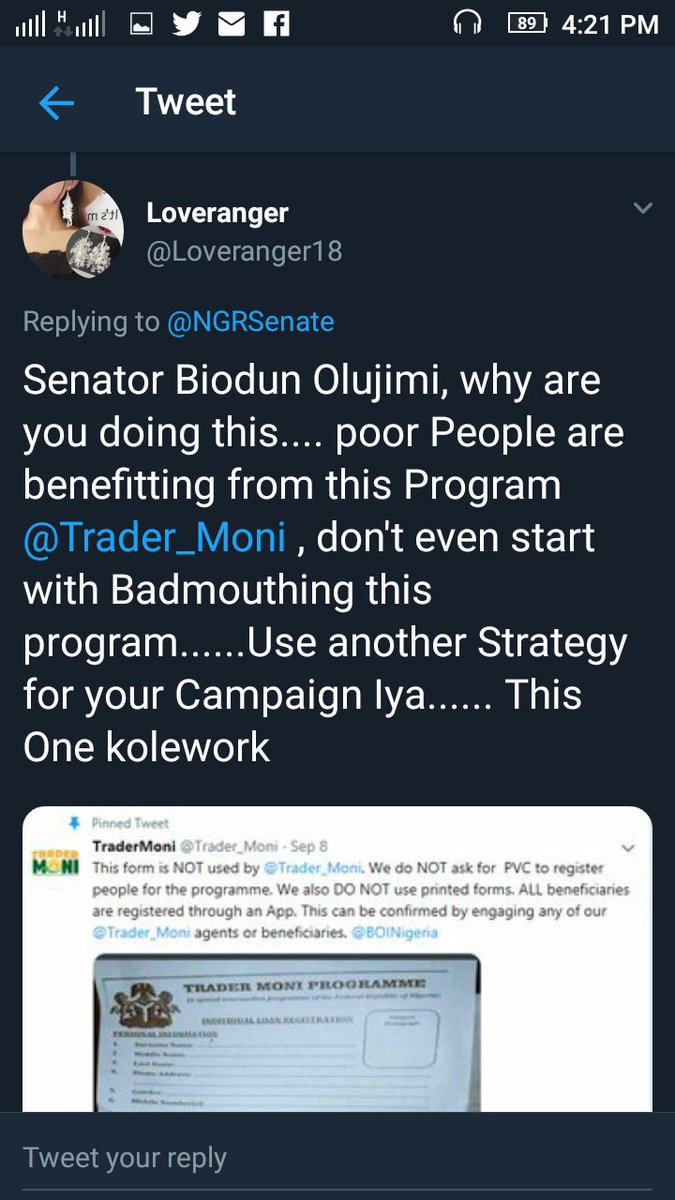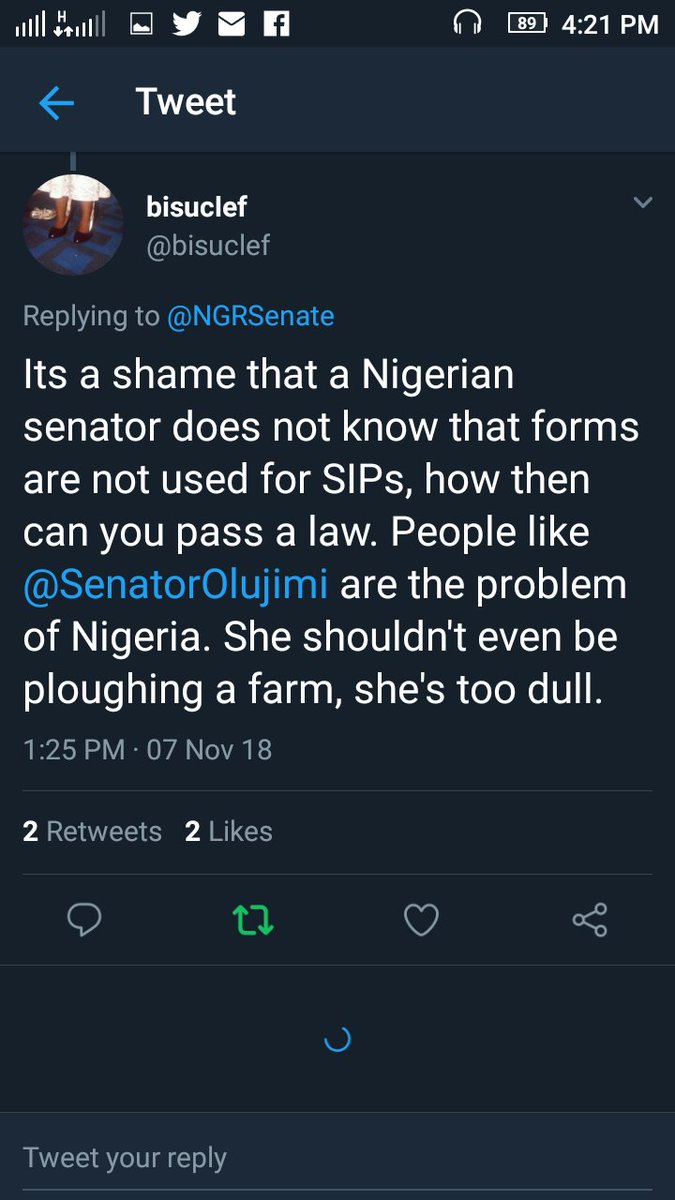 4)
Every beneficiary of
@Trader_Moni
knows these:
1)
No paper form is involved during registration, only a mobile device is used in the registration and data capturing of beneficiaries.
2)
PVC is not required to register any beneficiary to the Programme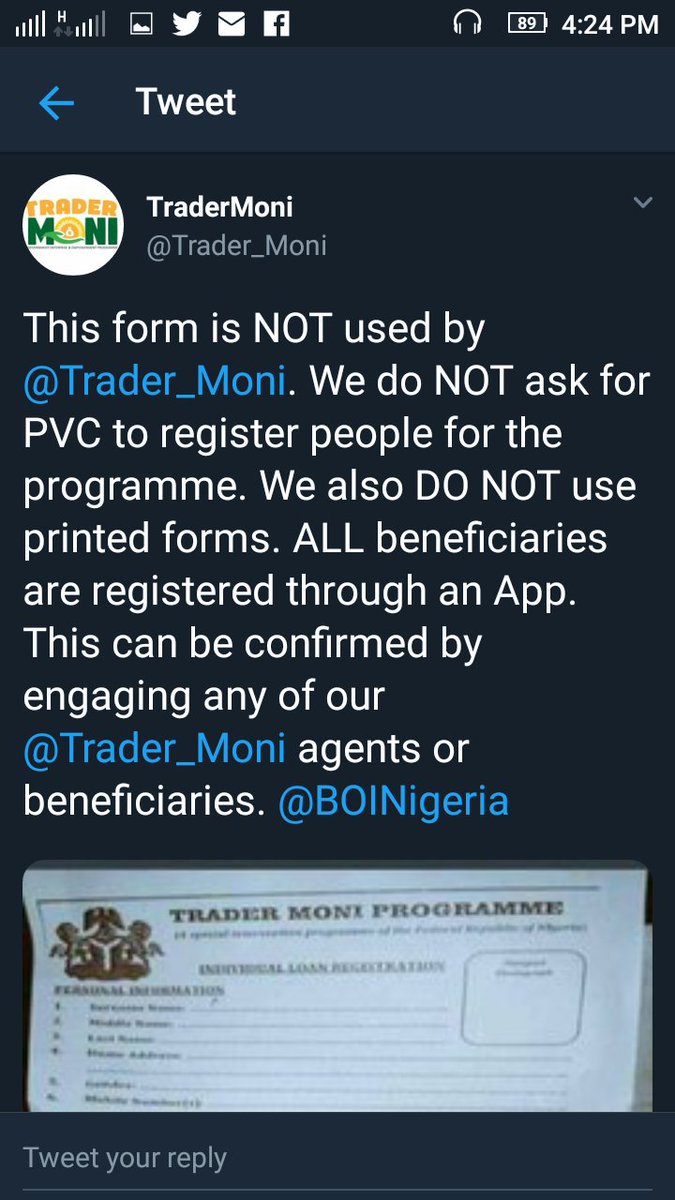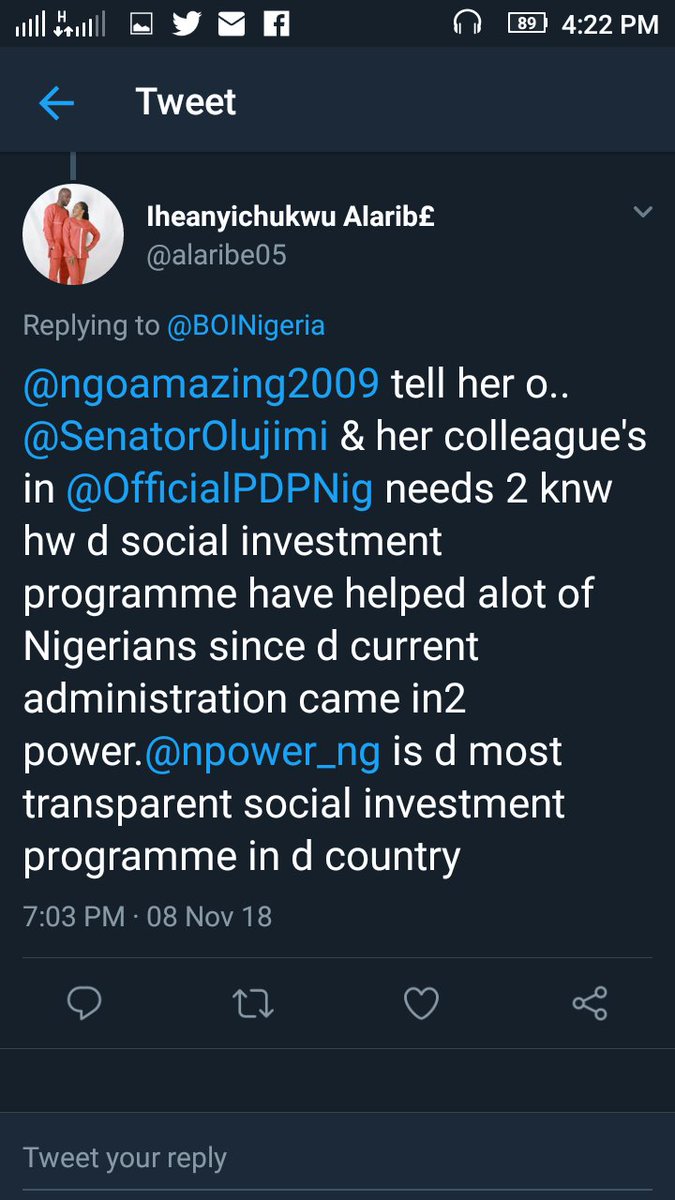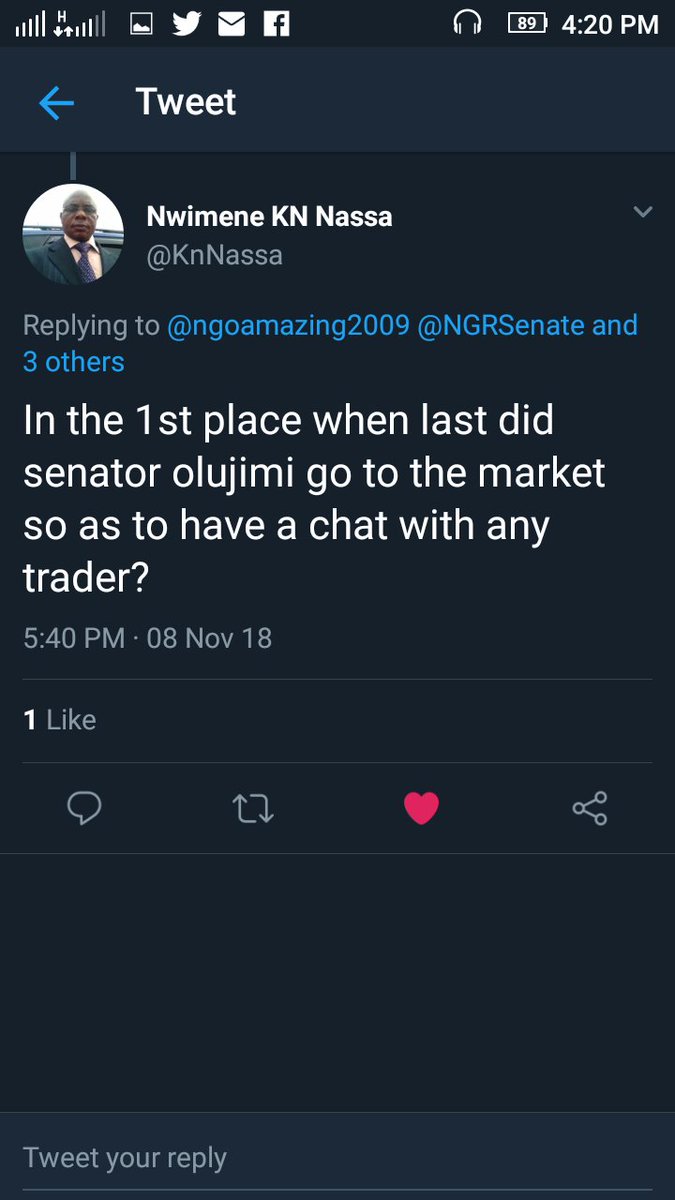 5)
She should have sourced for information concerning the loan and the registration process, but she chose to raise an order based on fake information.
6)
Unfortunately, as if the Senate does not have enough deliberations going on, they have decided to set up an Ad-hoc committee to look into an issue that is clearly false and a waste of Taxpayers' MONEY.