Kamala Harris refused to turn over the names of police officers who perjured themselves to obtain convictions. She then created her own "Integrity Unit" headed by a former cop whose family had donated to her Attorney General campaign.
#KamalaHarris2020
m.sfgate.com/crime/article/…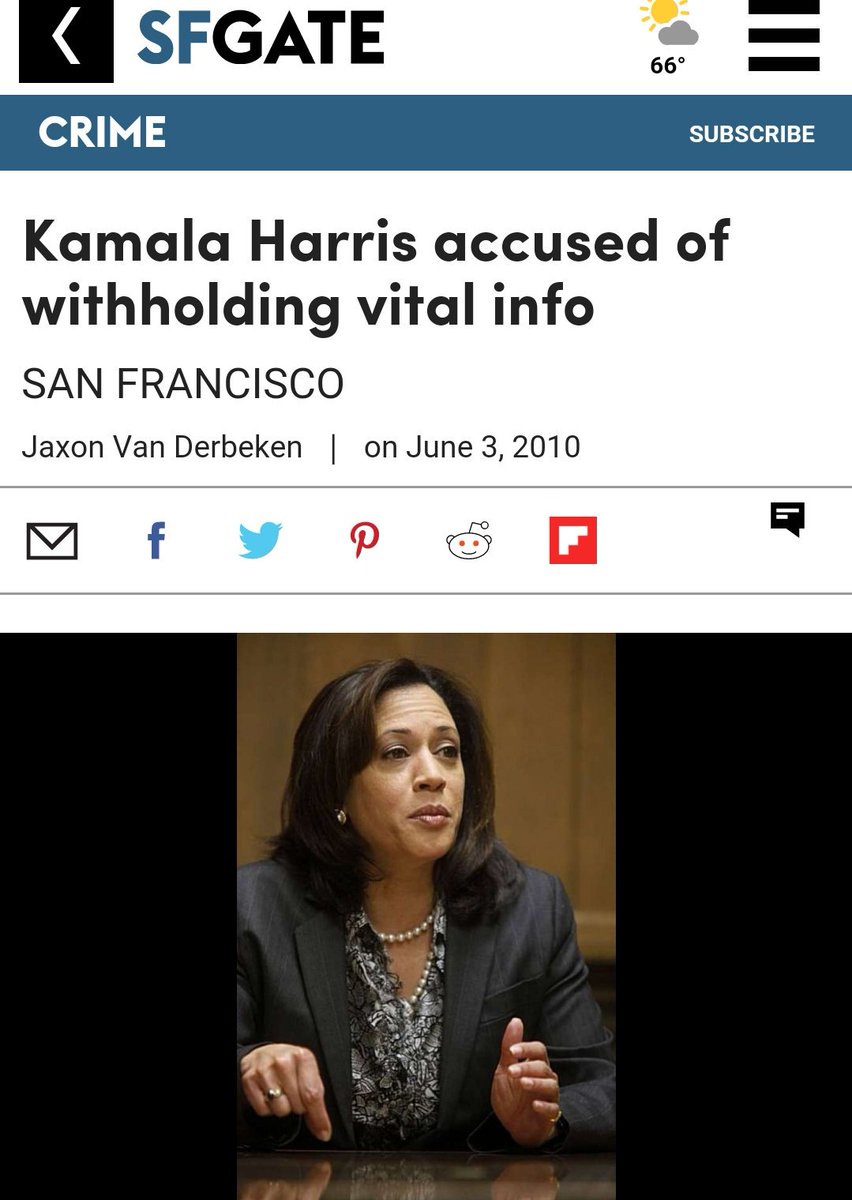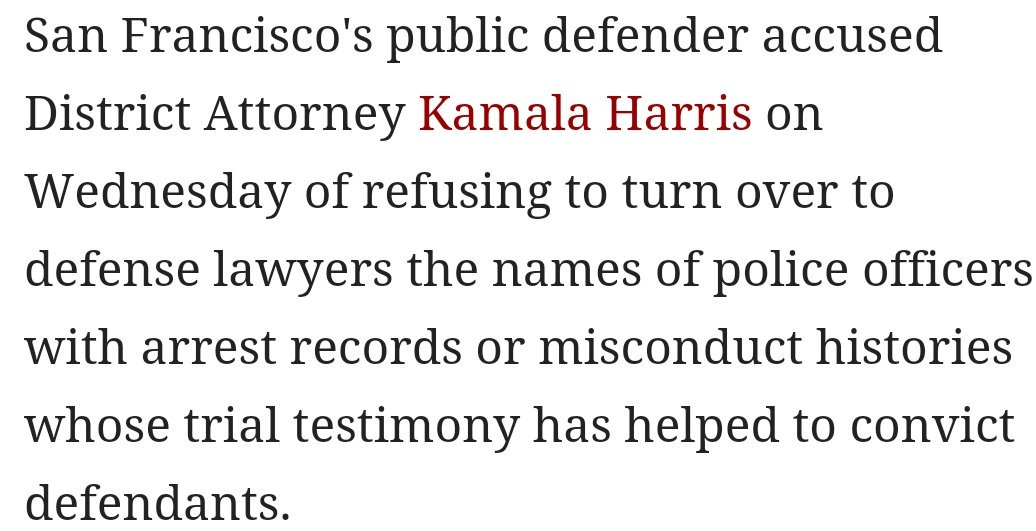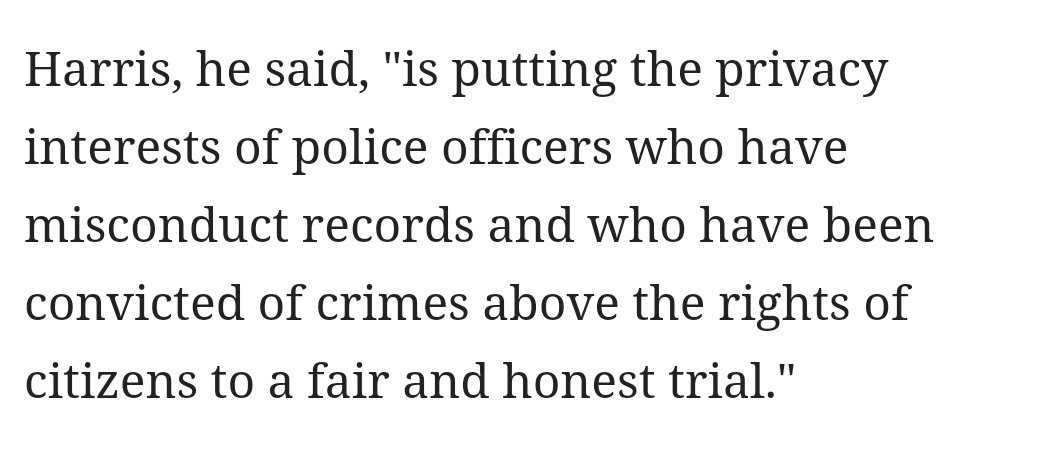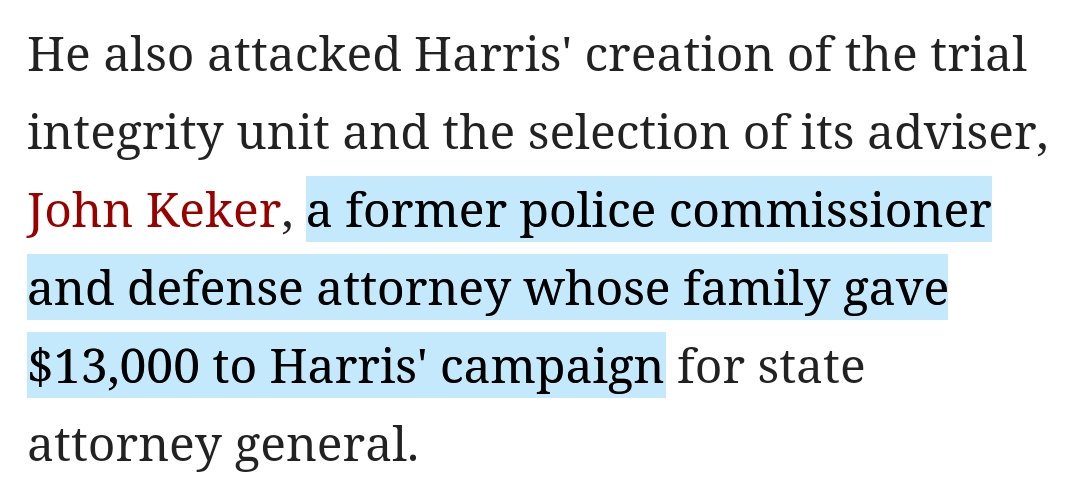 Kamala Harris defended the long term use of solitary confinement & fought to dismiss a lawsuit filed on behalf of inmates left broken & traumatized by the barbaric practice.
#KamalaHarris2020
#HarrisTownHall
google.com/amp/s/amp.theg…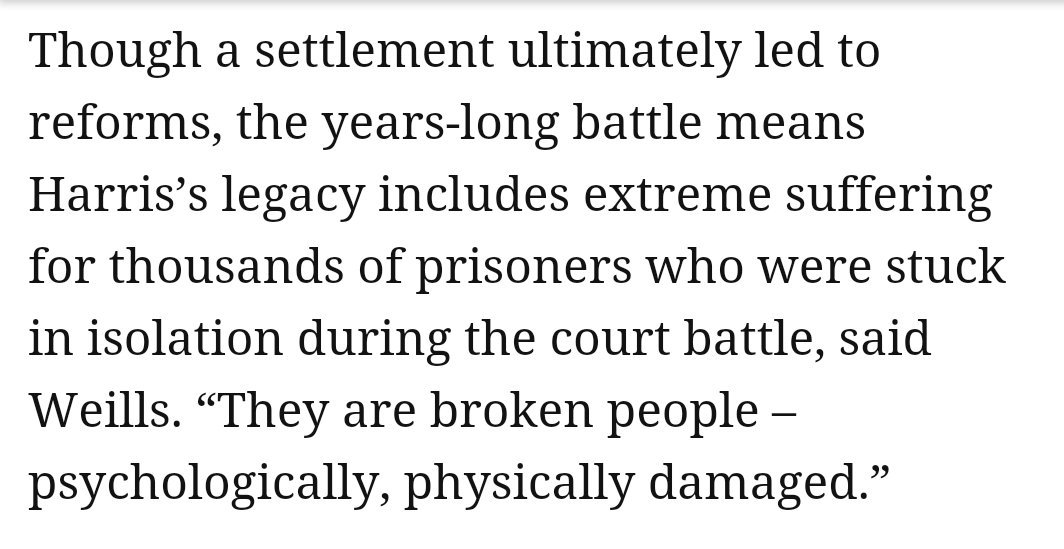 Kamala Harris' office argued against the release of eligible nonviolent prison inmates on the grounds that it would cost the state money by allowing them to be used to fight wildfires in California. Harris laughably claimed to have been unaware.
#KamalaHarris2020
#HarrisTownHall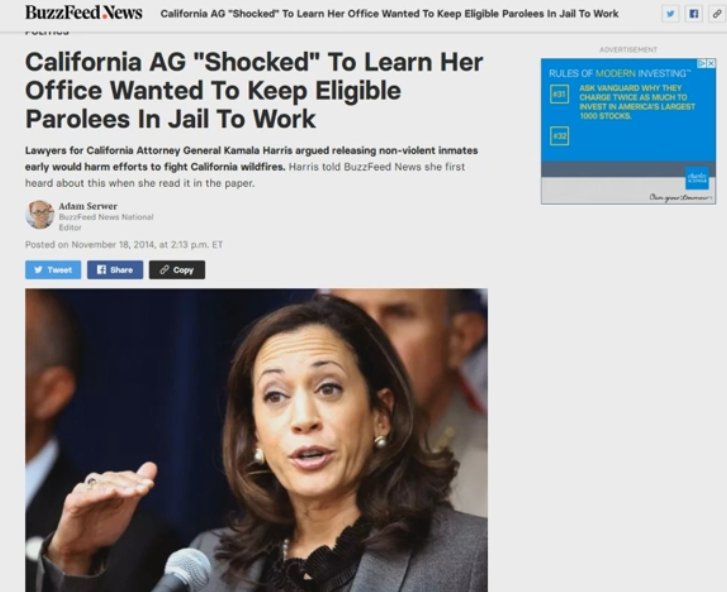 Kamala Harris refused to overturn a conviction even after an attorney committed what was labeled by the appeals court "an outrageous form of misconduct" by falsifying a confession by the defendant.
#KamalaHarris2020
#HarrisTownHall
observer.com/2015/03/califo…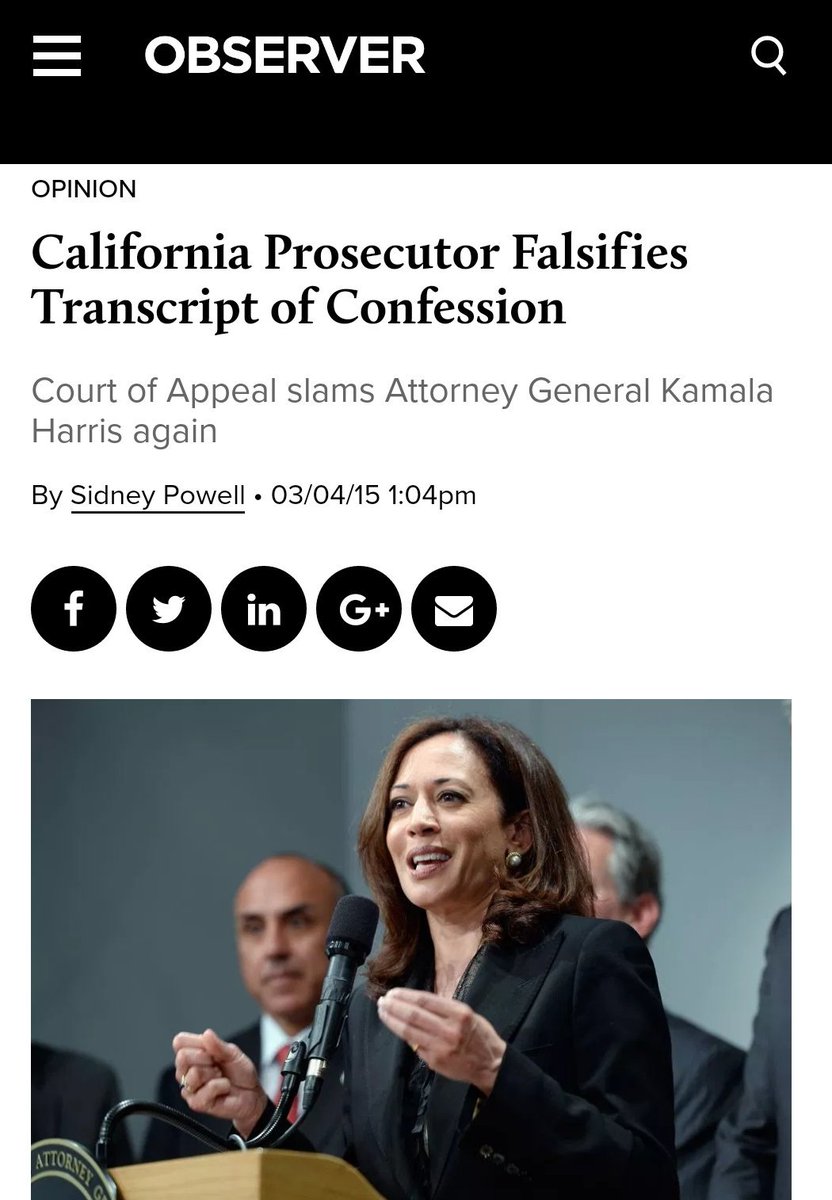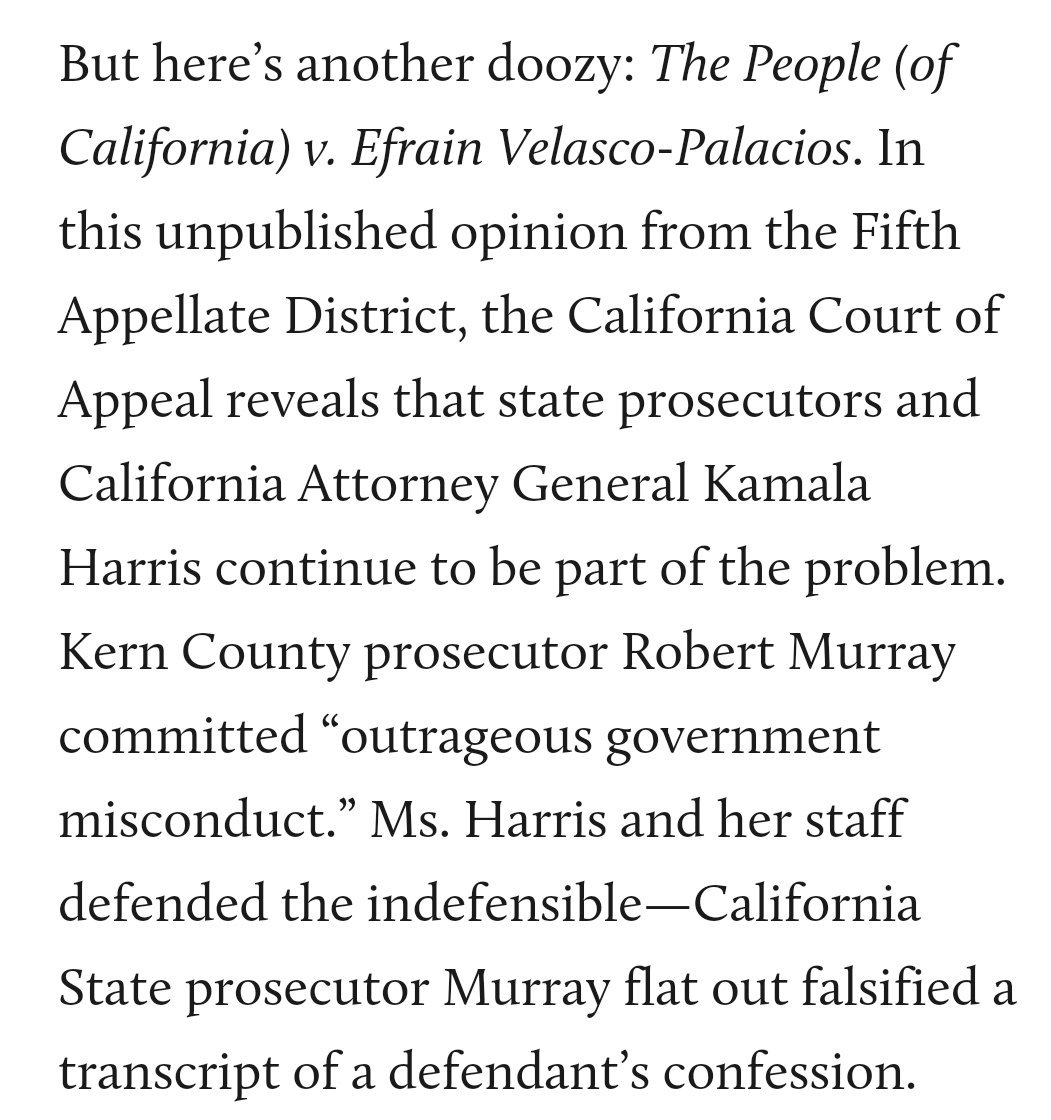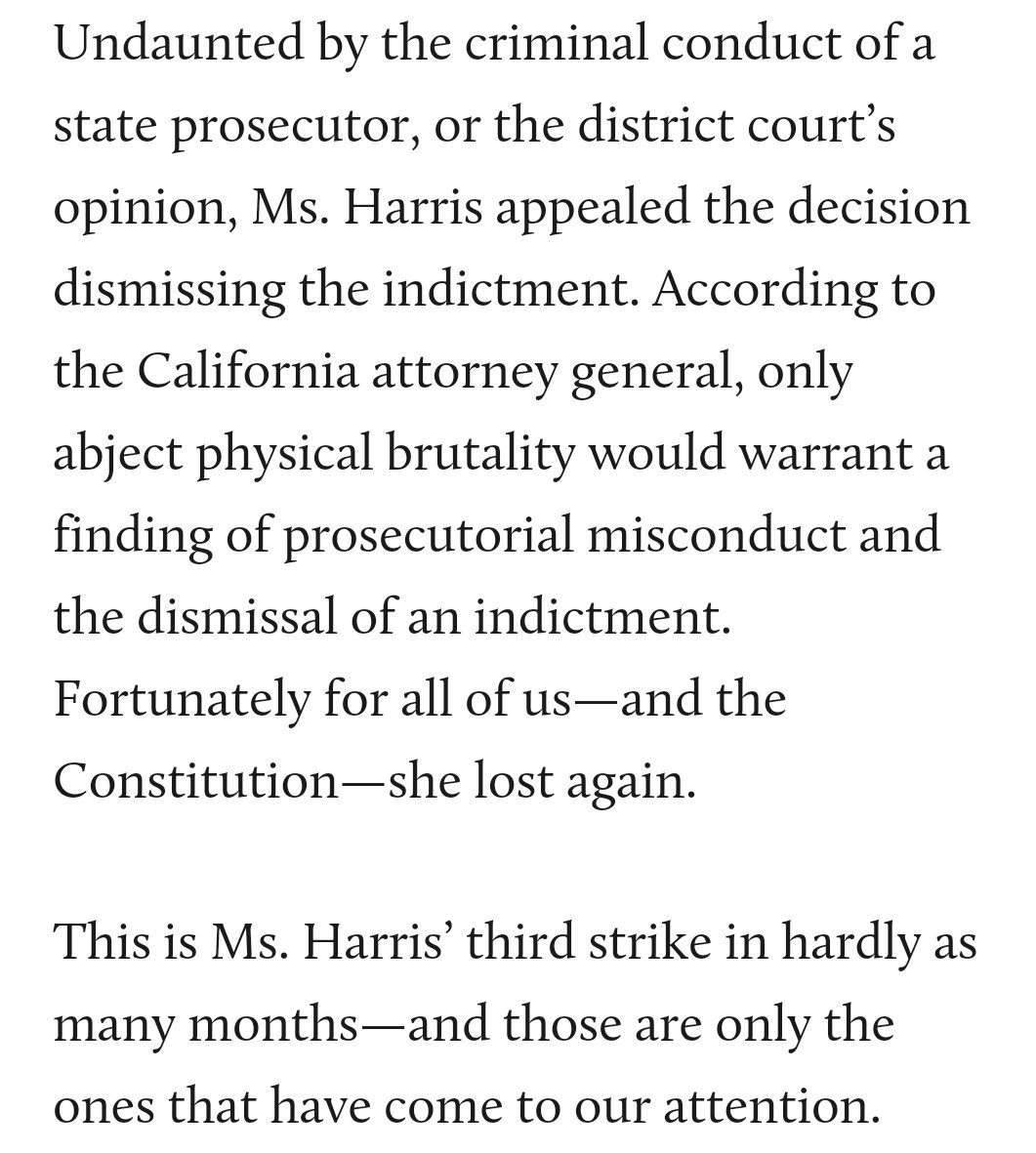 Kamala Harris opposed a bill requiring her office to investigate murders by police & refused to support the use of body cameras.
#KamalaHarris2020
#HarrisTownHall
nytimes.com/2019/01/17/opi…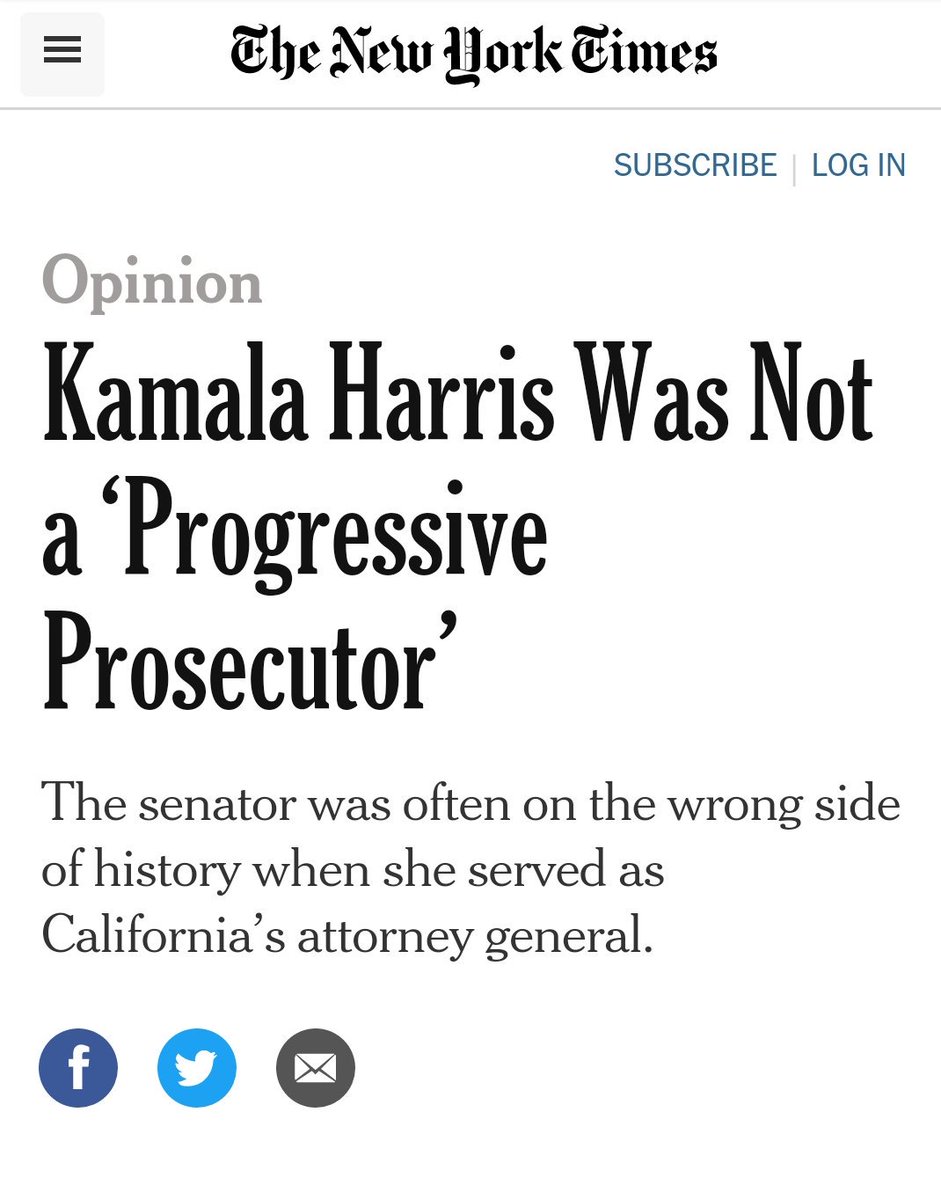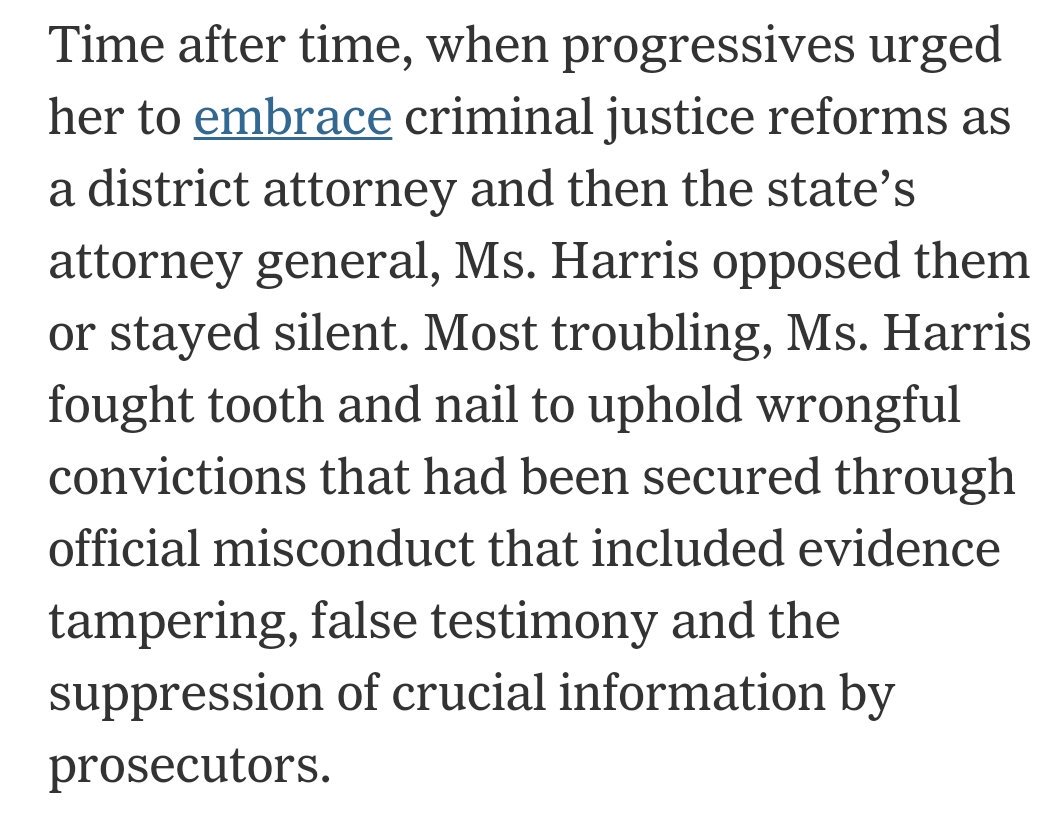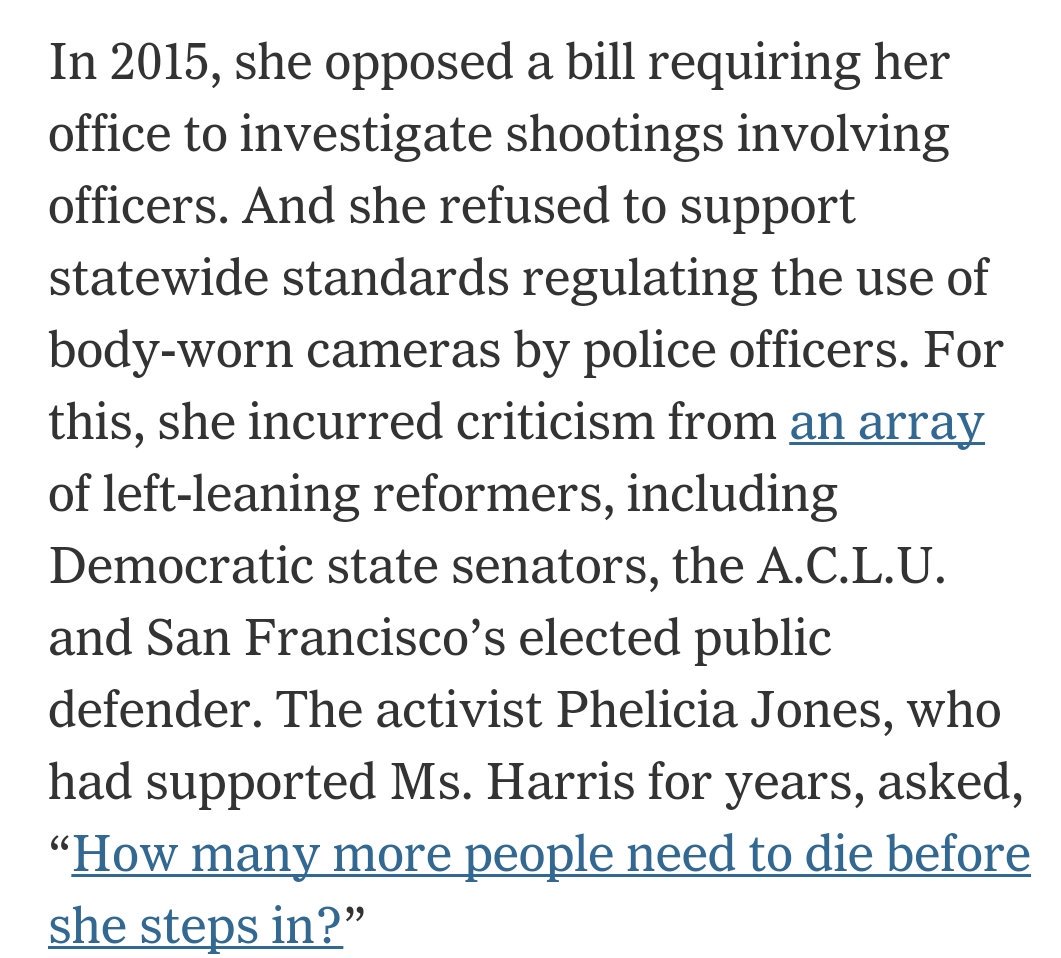 Kamala Harris has openly bragged about jailing poor Black mothers for truancy, yet when it came to foreclosire violations by former investment banker (& current Treasure Secretary) Steve Mnuchin, she refused to prosecute.
#KamalaHarris2020
#HarrisTownHall
medium.com/@politicspeach…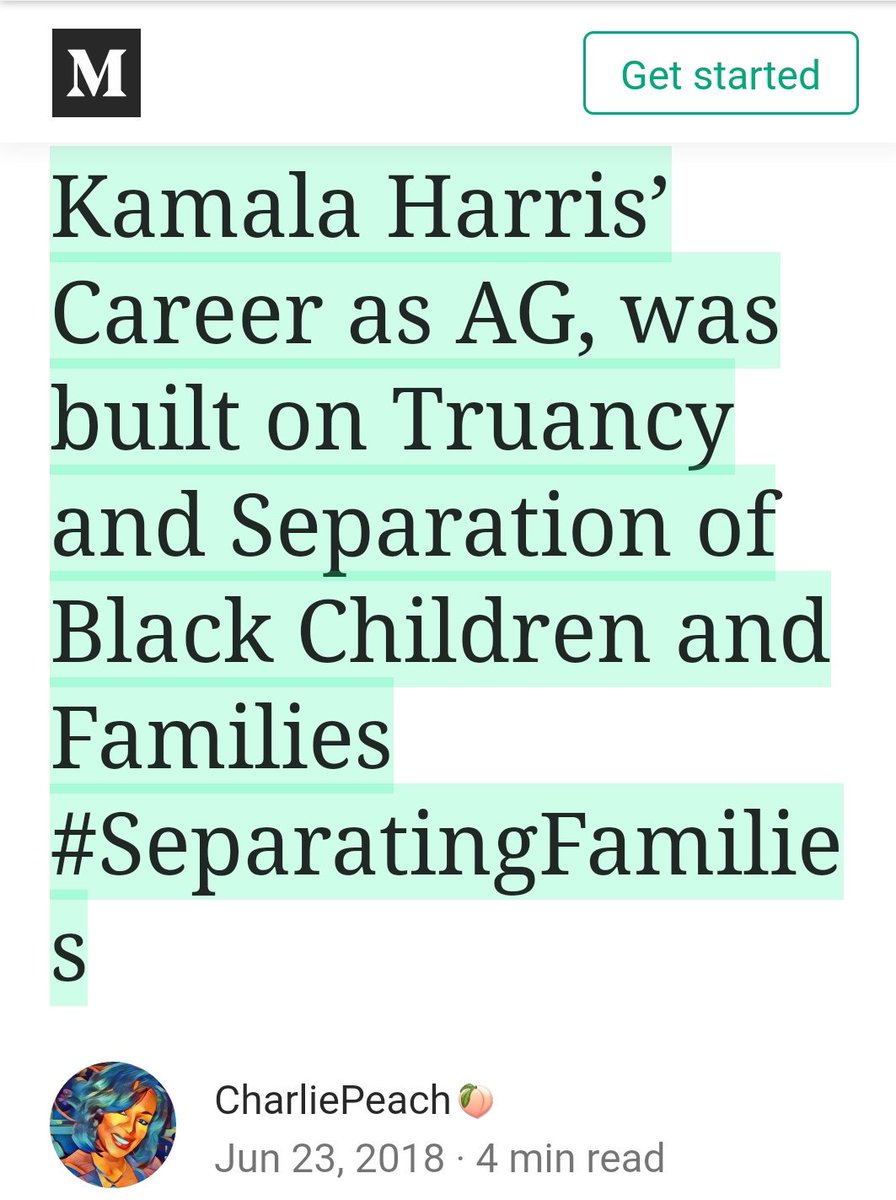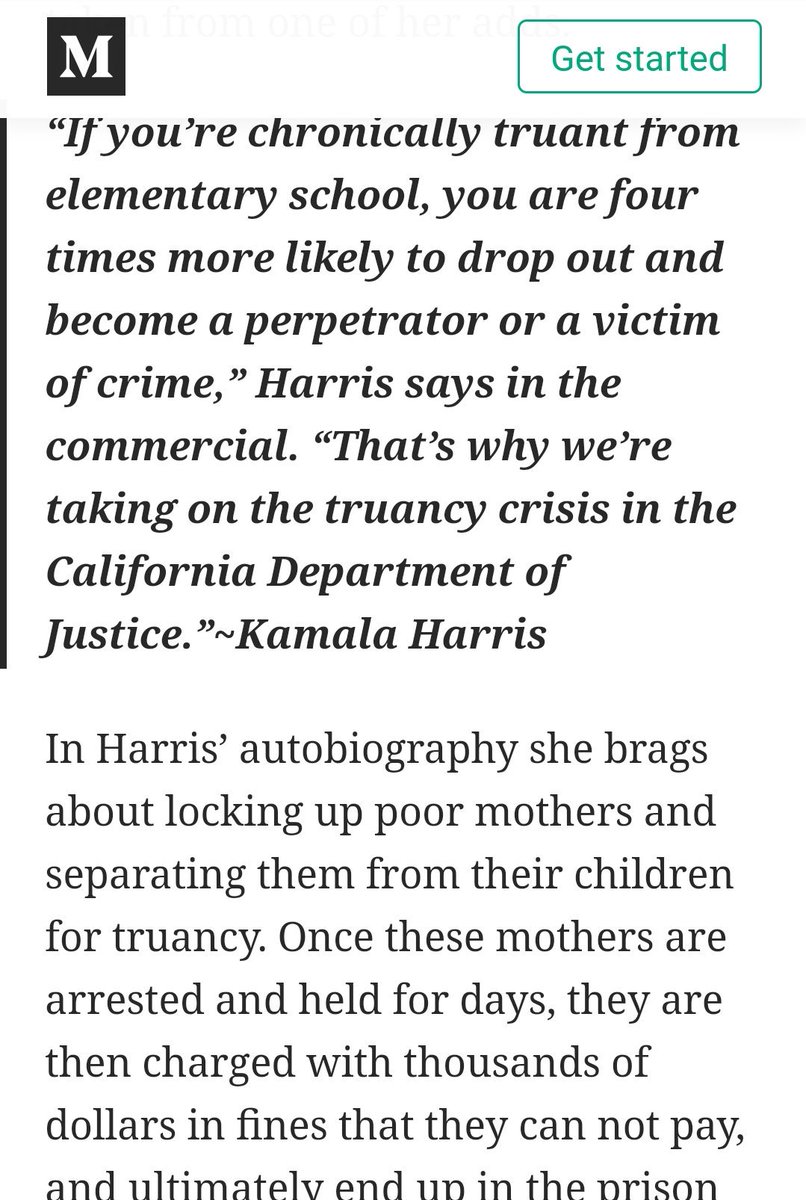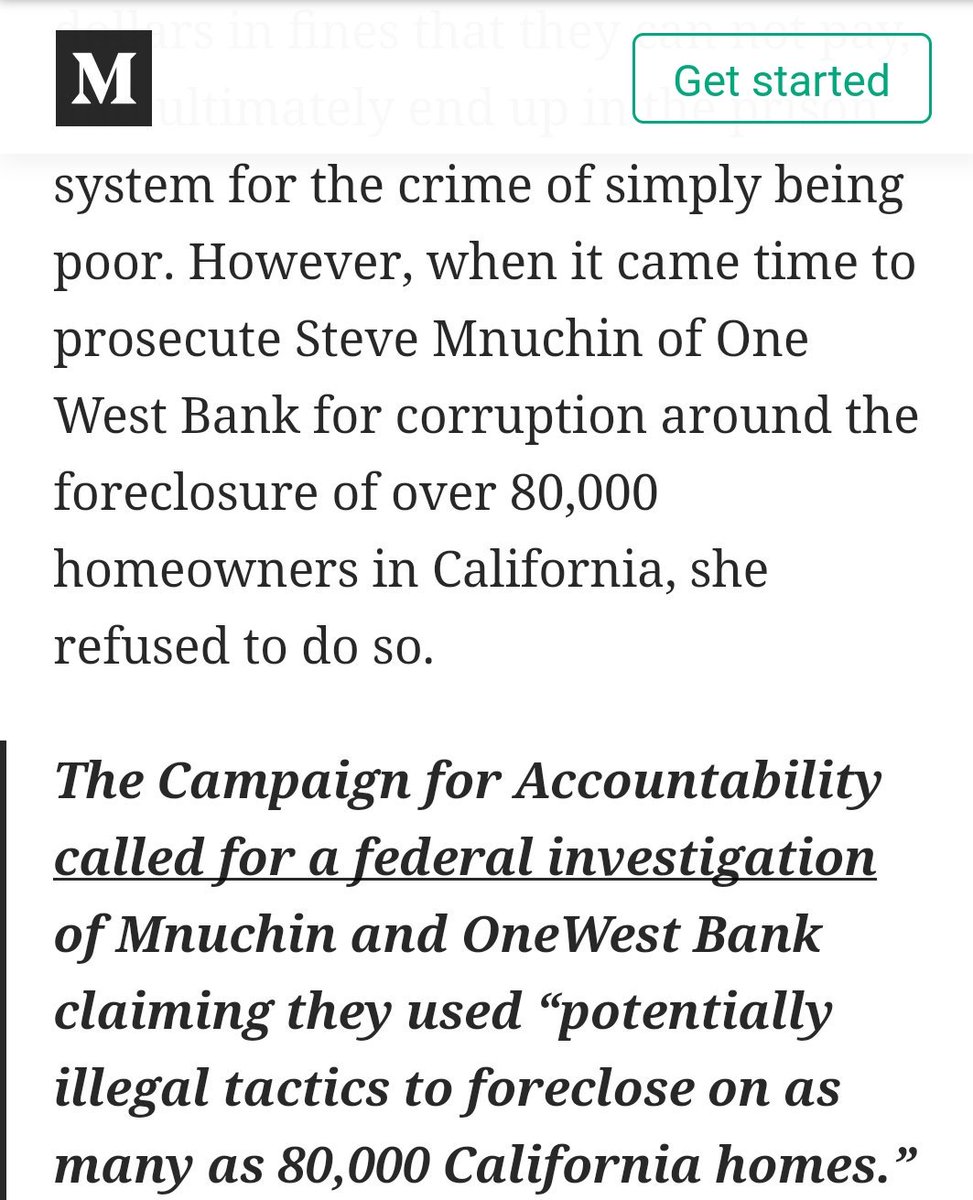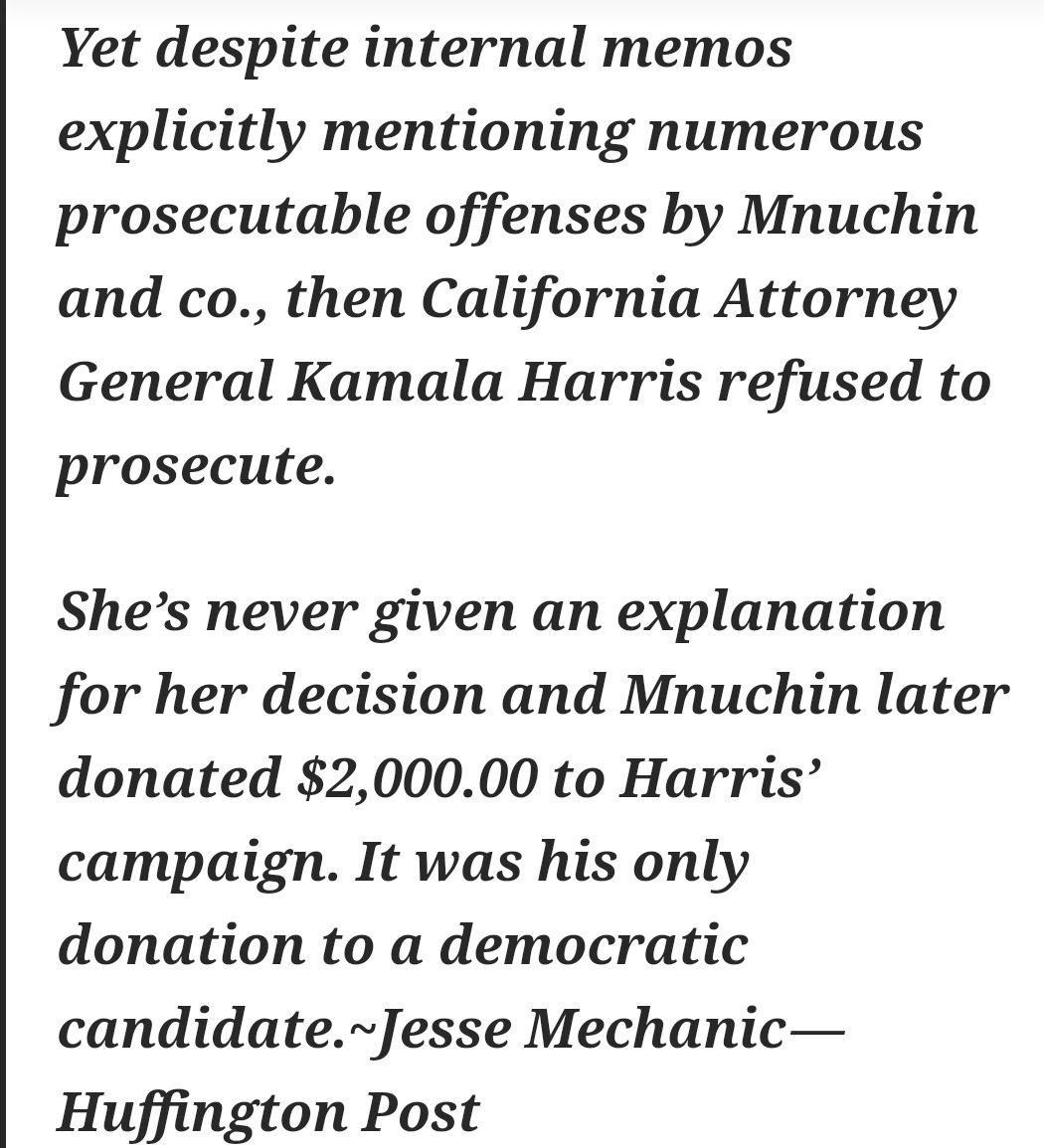 "Progressive Prosecutor" Kamala Harris gleefully recalls the time she threatened a homeless mother of three struggling to hold down two jobs with jail time for her children's truancy from school.
#KamalaHarris2020
#HarrisTownHall
Kamala Harris was blasted by a judge for violating defendant's rights by trying to cover up damaging information about a police lab technician. Her prosecutorial misconduct led to dismissal of more than 600 drug cases.
#KamalaHarris2020
#HarrisTownHall
google.com/amp/s/www.sfga…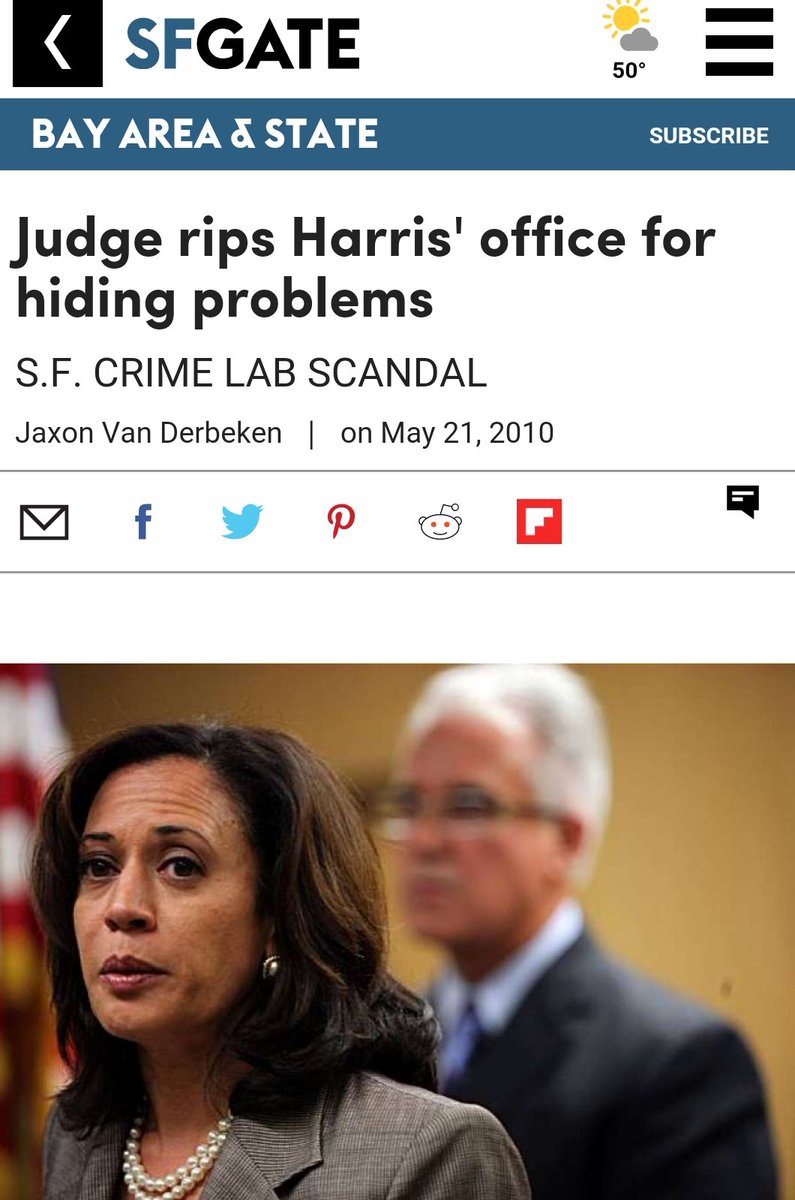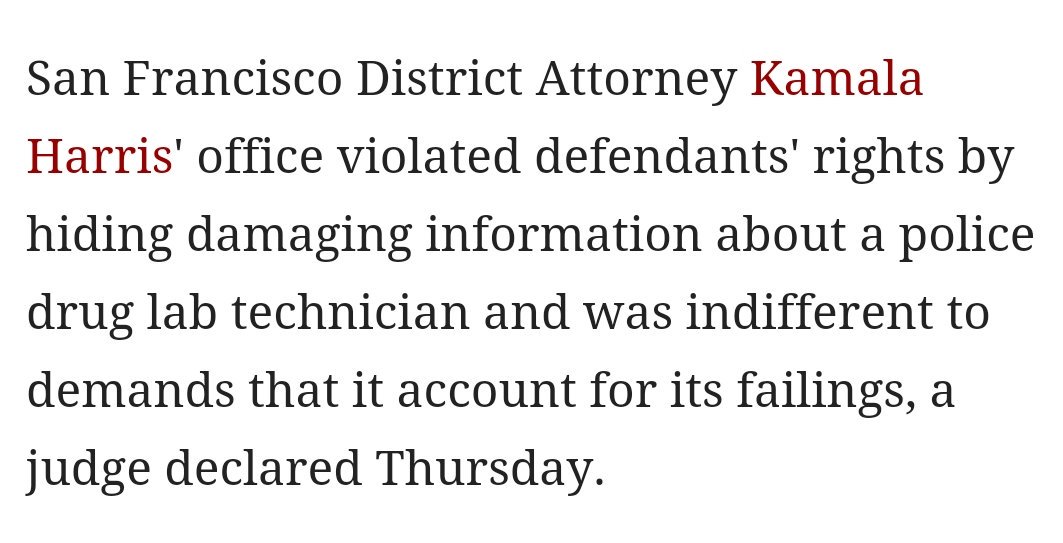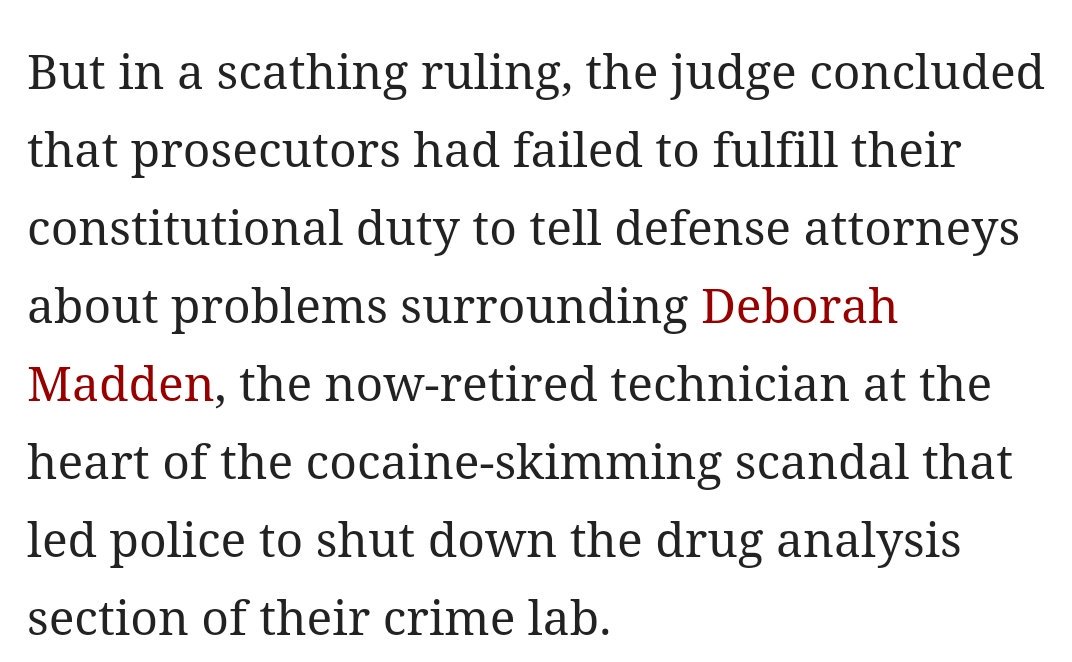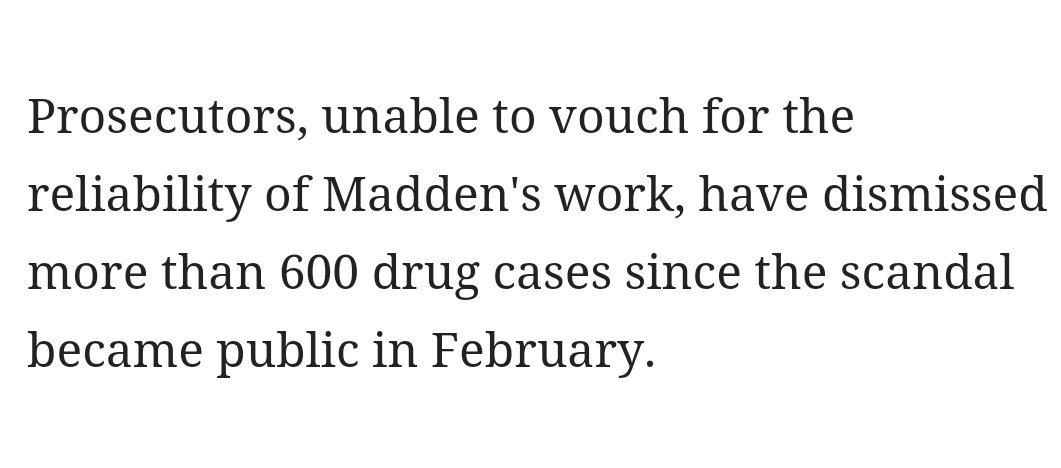 Despite publicly opposing the death penalty, Kamala Harris defended it in federal court as recent as 2014 & tried to block DNA testing for Kevin Cooper, a Black man framed for murdering 4 people in 1983.
#SaveKevinCooper
#KamalaHarris2020
#HarrisTownHall
google.com/amp/s/freebeac…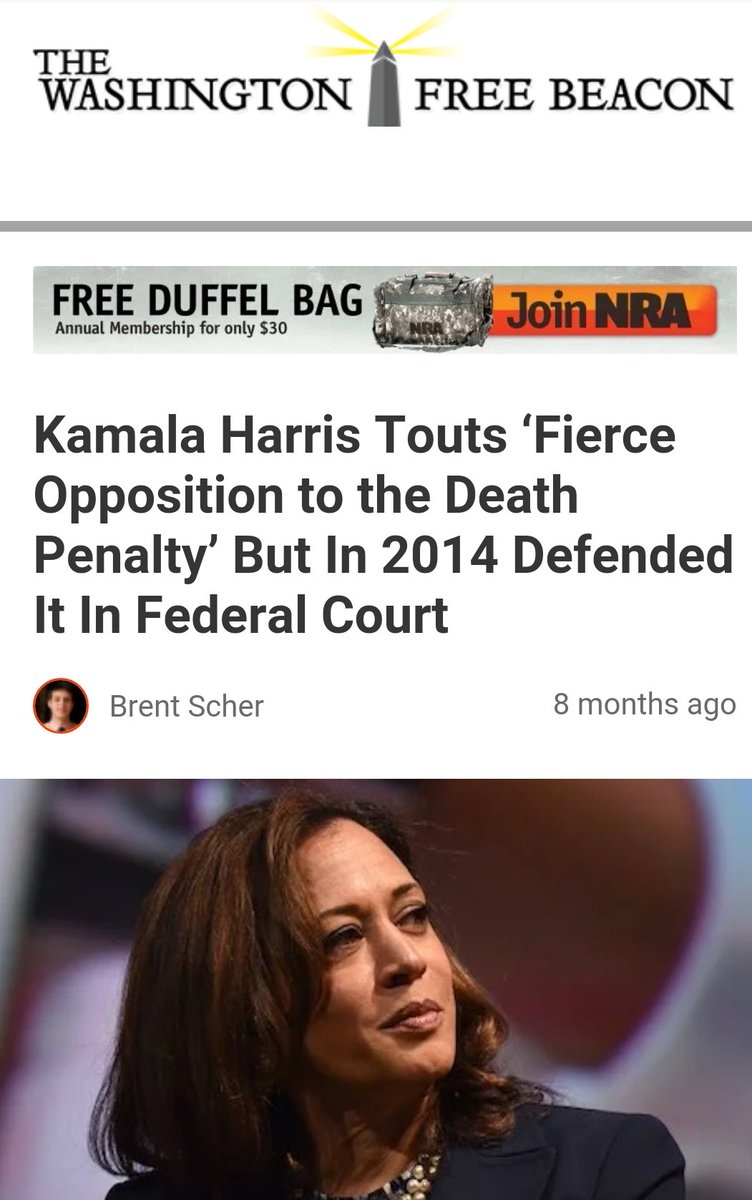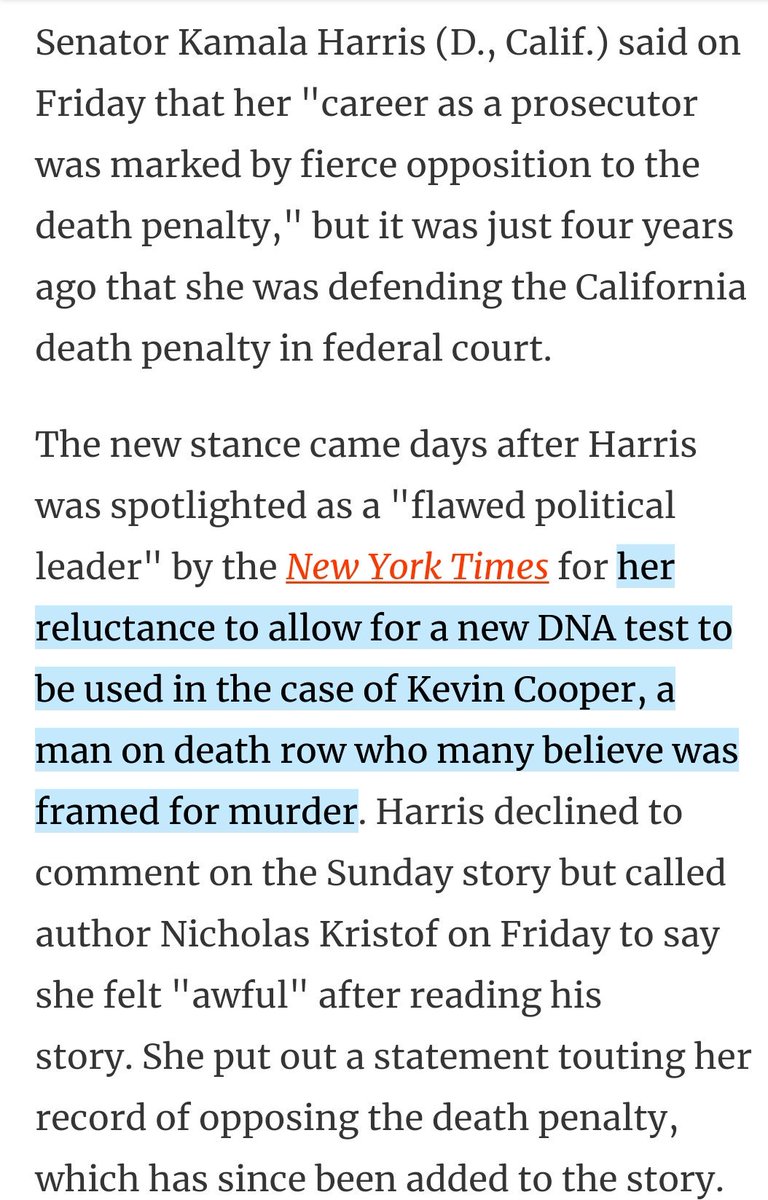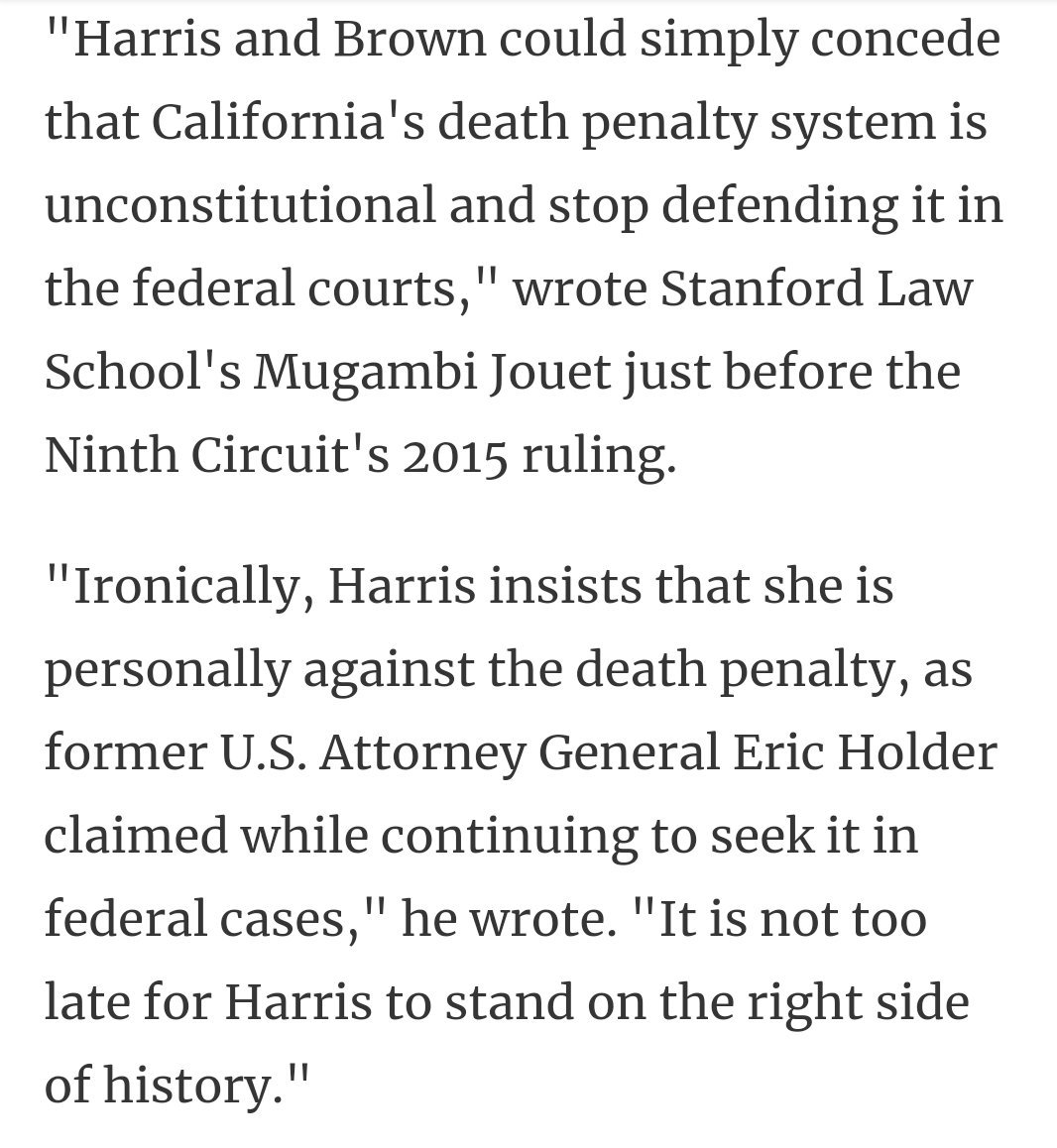 Kamala Harris (Indian/Jamaican ancestry, married to a white Jewish man) was asked "How do you describe yourself?"
Answer: "A proud American."
Now "proud Black woman" or "proud Black American" just "proud American. In other words, "I'm not Black I'm OJ."
Despite that awkward exchange, here's Kamala Harris "Blacking it up" for the cameras in a cynical, contrived & frankly insulting attempt at pandering to Black voters. I hope she got some hot sauce in her bag because this clip could use of seasoning.
Does anyone honestly believe this culture vulture, Kamala Harris is at cousin Ray-Ray's cookout turnt up to A Tribe Called Quest? And did she say "Salt N PEPPER" or am I just trippin? What dummy thought this would make a crooked cop more relatable you ask?
Let's be clear on what the Democratic Party is doing w/ this Kamala Harris con job: Repackage Barack Obama's magic mulatto formula: A hand-picked candidate who's racially ambiguous enough to be marketable to the white public but melenated enough to give the illusion of inclusion.
Kamala Harris hesitates to identify herself as Black, has no Black agenda that anyone can point to, & made a career out of destroying the lives of Black people to advance herself politically. She's nothing short of an anti-Black fascist & a sleeper cell agent for white supremacy.
And you can save the "don't question Kamala Harris' Blackness" speech. We, the Black collective were hoodwinked, bamboozled & led astray a decade ago specifically because we didn't question the motives & intent of a historic "Black" candidate presented to us by the establishment.
And did I happen to mention that Kamala Harris is a pro-Israel zealot whose Zionist fervor is so radib it makes Theodor Herzl himself blush?

How desperate are the Democrats to protect their investment in Kamala Harris? So desperate they've already deployed their Black bootlickers like
@Bakari_Sellers
& white feminist flunkies like
@Amy_Siskind
to preemptively scapegoat "Black men" & "misogyny" for her eventual defeat.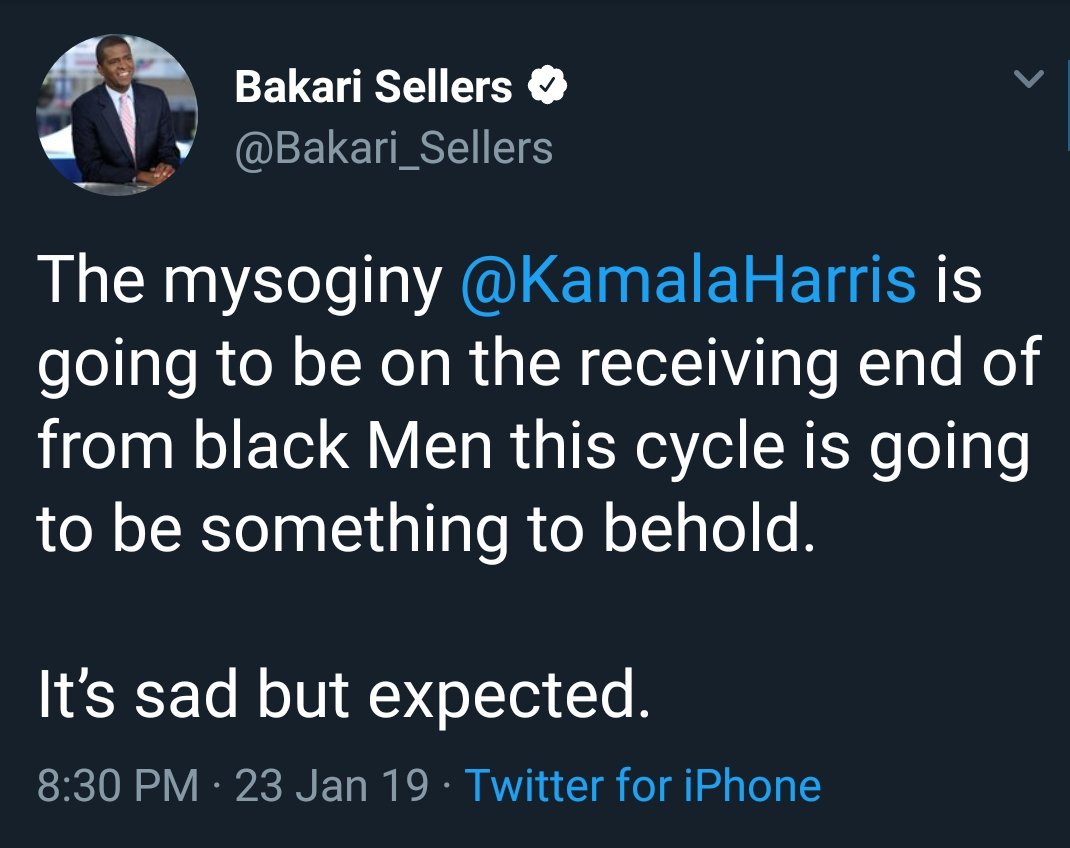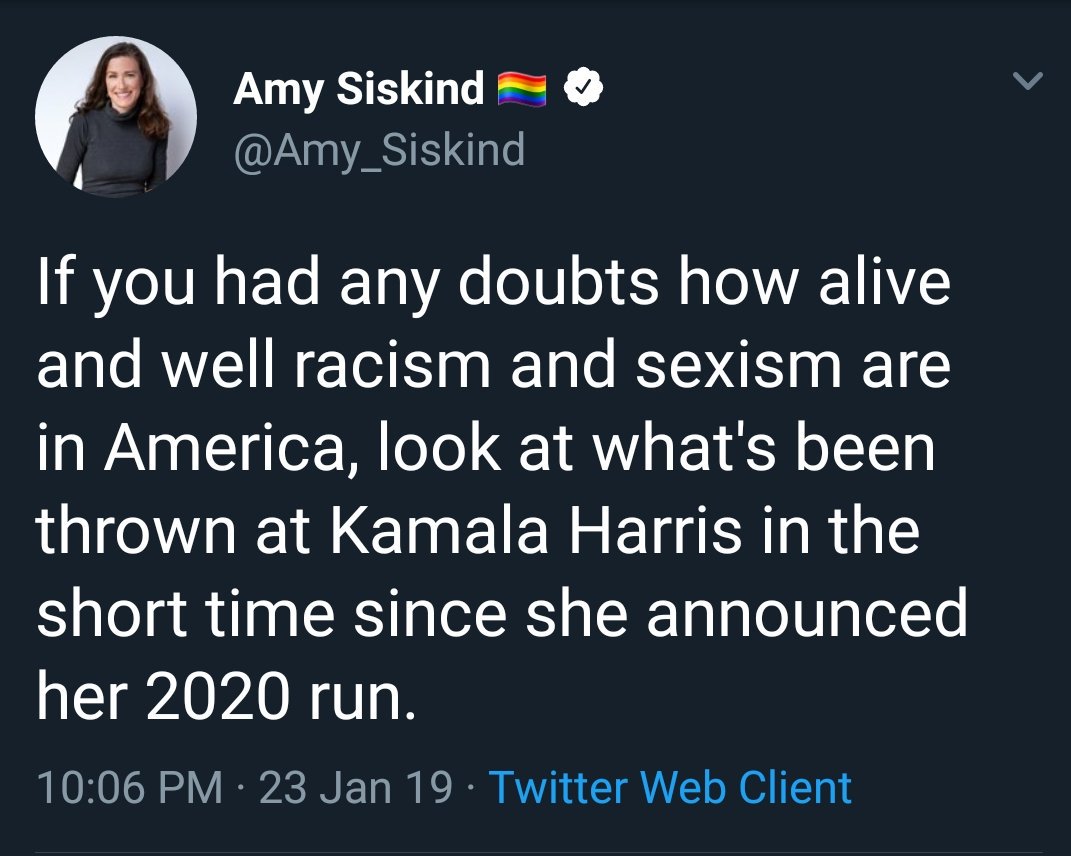 As we saw during the HRC debacle in 2016, the Democratic Party along with it's criminal front organization, the DNC will lie, cheat, steal (& possibly kill) to achieve it's desired result. So expect dishonest attacks in defense of Kamala Harris to continue well into 2020.
The game is set. The strategy for Kamala Harris & her supporters will the same one that cost Hillary Clinton. Ignore legitimate concerns of voters while labeling all critics "sexist" "toxic" "Bernie Bro" "Russians" etc & refusing to address the real issues concerning her record.
Eventually, this strategy will (again) be unsuccessful & Kamala Harris, should she make it out of the primaries, will lose in a General Election & we'll be back to square one with the bourgeois elite refusing to accept reality & placing blame everywhere except where it belongs.
The neoliberal class longs for the days when they could force-feed their hand-picked figureheads to the public with little to no resistance. It's no coincidence that Kamala Harris has been labeled "the female Obama" because like him, she's a hail mary pass from the elites.
Kamala Harris' job is to say all the right things to enchant the public into voting for her while doing the bidding of the powerful behind closed doors. It's the same game, just a different player. Alhamduliah, more & more people are recognize the con game when they see it.
Now, fight me!