💥AG Barr's letter to Congress: "Robert Mueller has concluded his investigation of Russian interference in the 2016 election and related matters…I may be in a position to advise of the Special Counsel's principal conclusions as soon as this weekend" via
@etuckerAP
#MuellerReport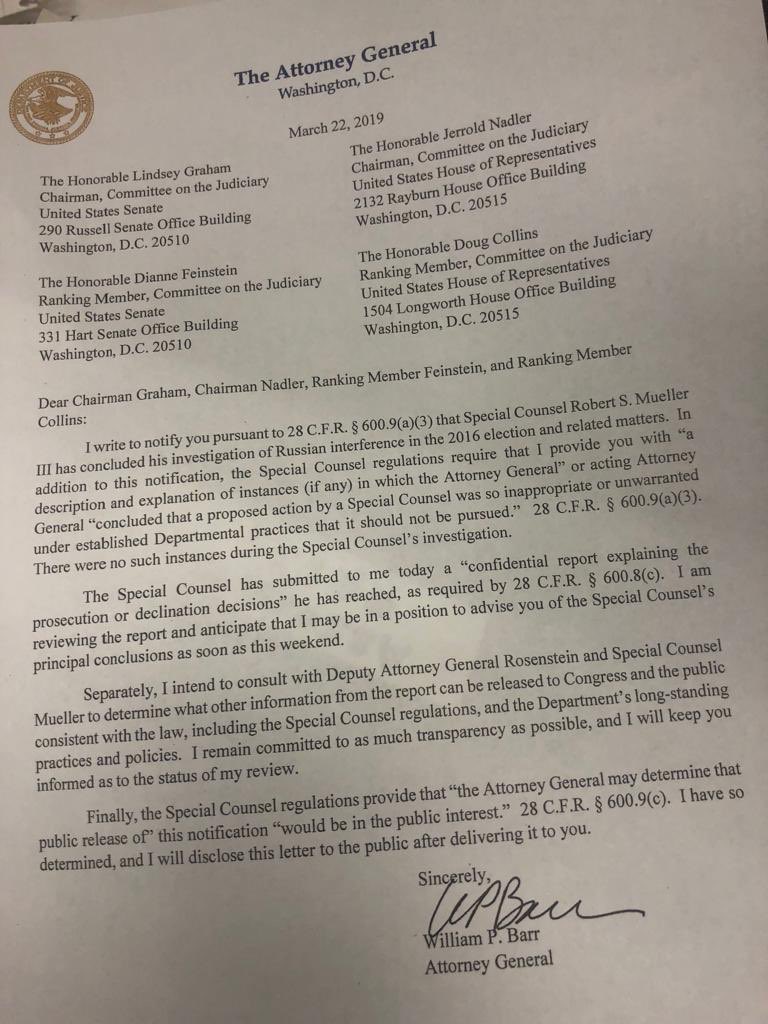 The
#MuellerReport
was skewed in Trump's favor from the start b/c Mueller can't indict Trump & he can't disclose non-indictable wrongdoing. Congress has taken up that broader universe of fact-finding. Notably, Trump hasn't provided a single document. Many investigations continue.
As I said from Mueller's 1st days, focusing solely on criminal conduct misses a whole host of unprecedented wrongdoing we don't even have vocabulary for let alone laws against. Trump campaign's conduct w/ Russia may not be indictable, but is wrong & threatens national security.
YES! We deserve to know all the facts surrounding the Trump campaign's embrace of Russia while Ru was attacking our democracy, and Trump's efforts to muddy the truth & discredit the investigation. The
#MuellerReport
is an important but narrow piece of the story.
#Inners
#Maddow
I don't need the
#MuellerReport
to know Trump's a corrupt, unfit & abusive president who degrades, undermines & betrays everything good America stands for. For Trump allies & propagandists, however, "victory" is just not getting indicted. That's what GOP "winning" looks like now.