Need a quick overview of our new report assessing progress in preparing for the impacts of climate change in
#England
? Look no further! Read the full report
theccc.org.uk/publication/pr…
, take a look at our new infographic
theccc.org.uk/wp-content/upl…
or check out the following
#thread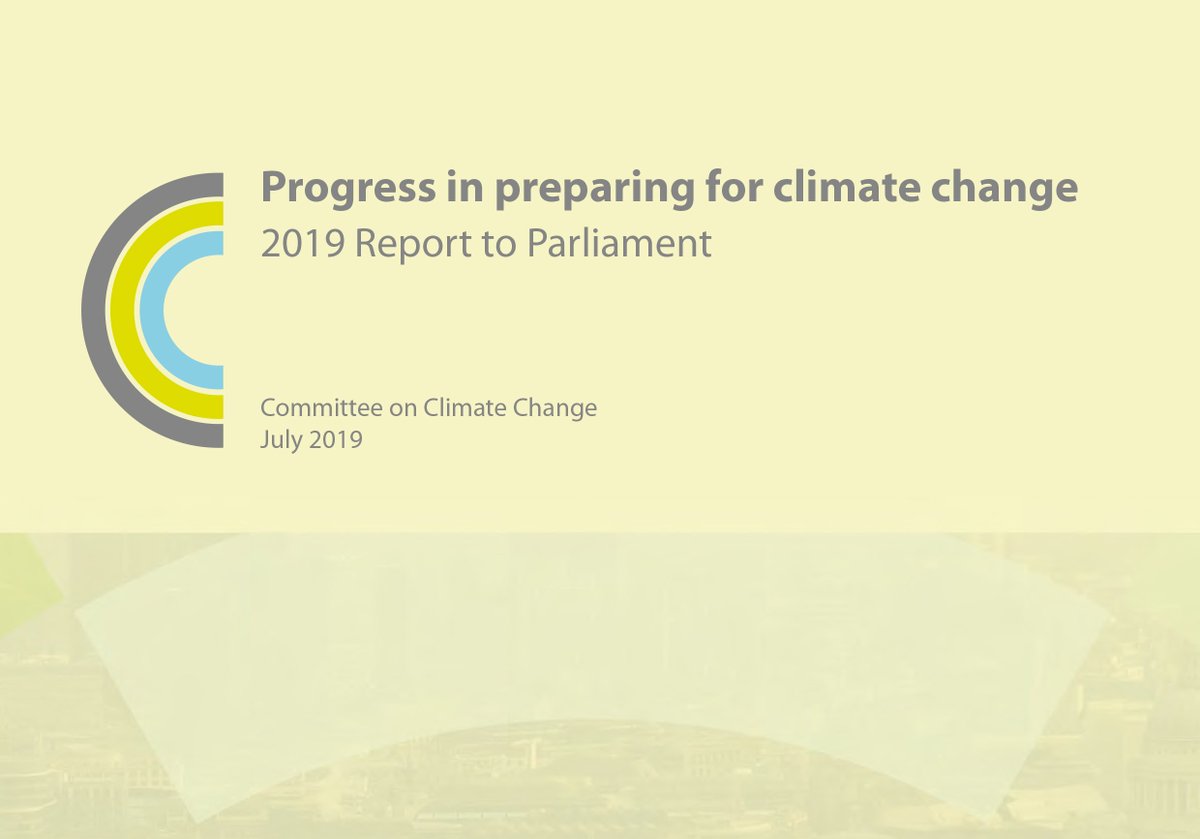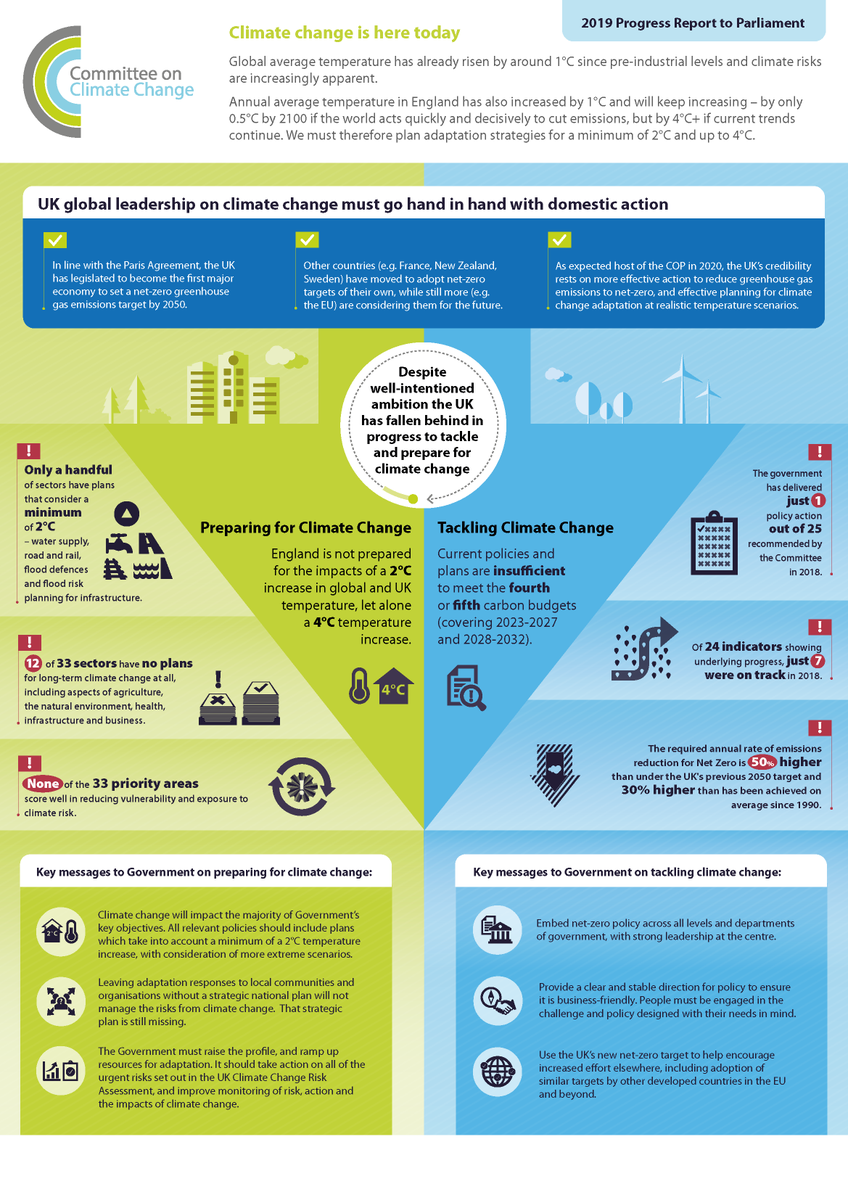 [1/10] Ministers must strengthen policy on adaptation & put resources in place to drive action to prepare for climate impacts in
#England
. Our report finds that support services/funding have been eroded over past 10yrs & latest National Adaptation Programme is not strong enough.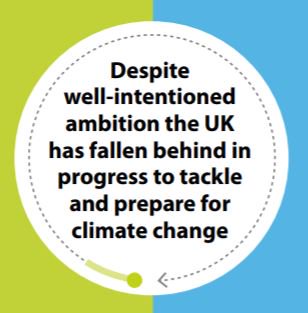 [2/10] There are many examples of dedicated officials+organisations doing great work to try to build resilience to
#climate
impacts. But a better, strategic national framework to underpin and drive action on the ground is needed. Piecemeal action does not match the scale of risk.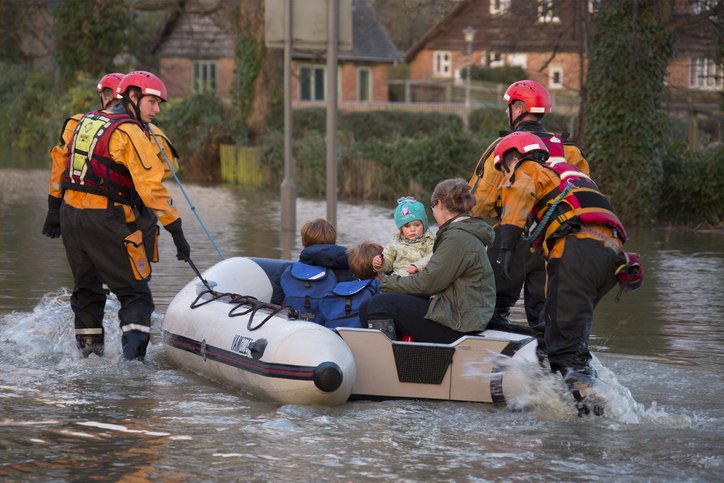 [3/10] Even if the world moves towards
#netzero
emissions, temperatures are likely to keep increasing in the short-term and sea levels will rise for centuries due to the climate time lag.
#Adaptation
is needed now to reduce exposure & vulnerability to current and future impacts.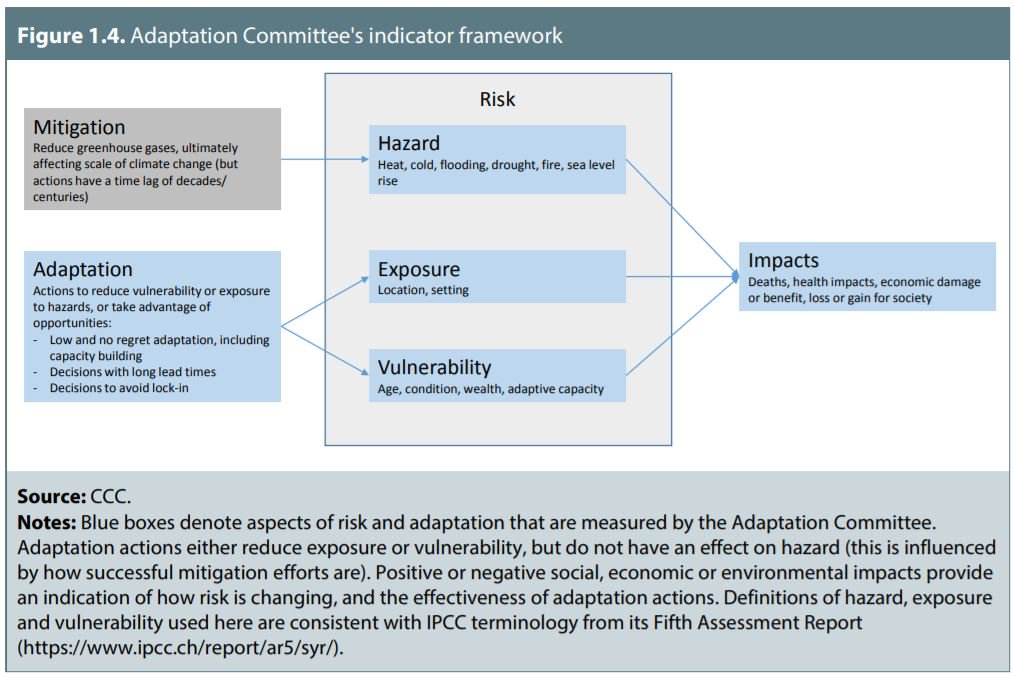 [4/10] The evidence suggests
#England
is not currently prepared for even a 2°C increase in global temperature, let alone the 4°C rise that is possible if current global emissions trends continue. We are already at 1°C globally. See p22 for further details:
theccc.org.uk/wp-content/upl…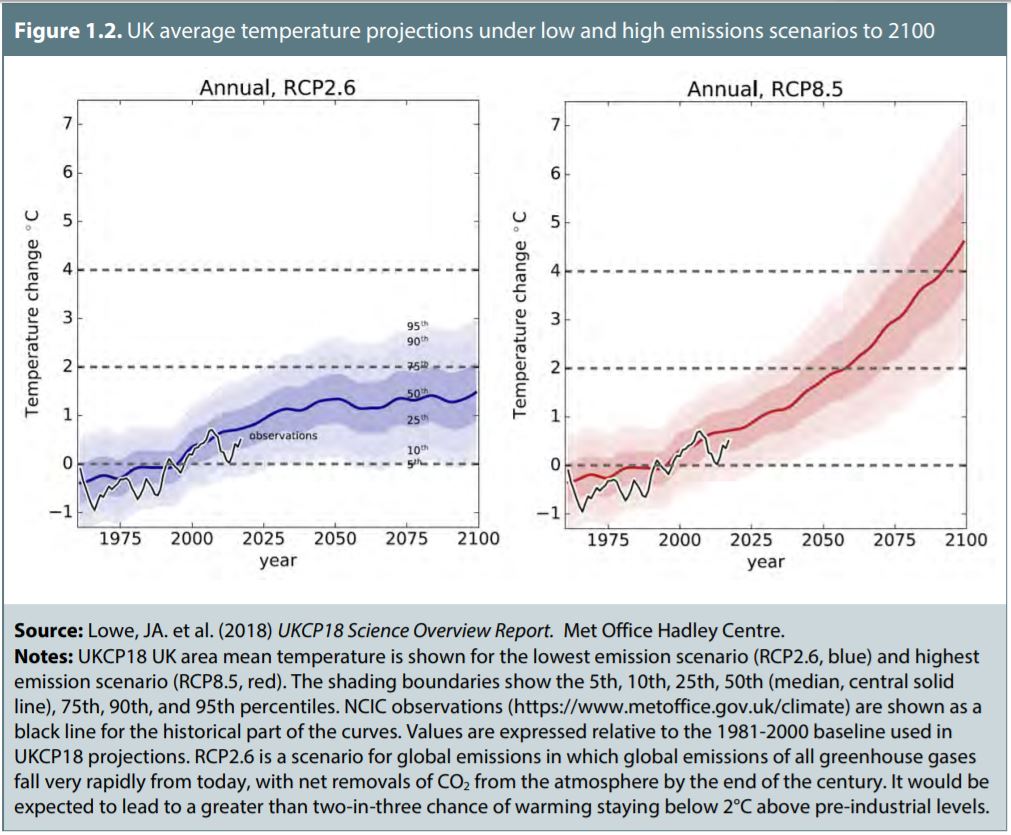 [5/10] The Committee scored 33 adaptation priorities from 1 (low) to 9 (high) on progress made to date. In
#England
, roads, rail, public water supply and new infrastructure design are doing well, with planning for a range of future scenarios and some evidence of reducing risks ✅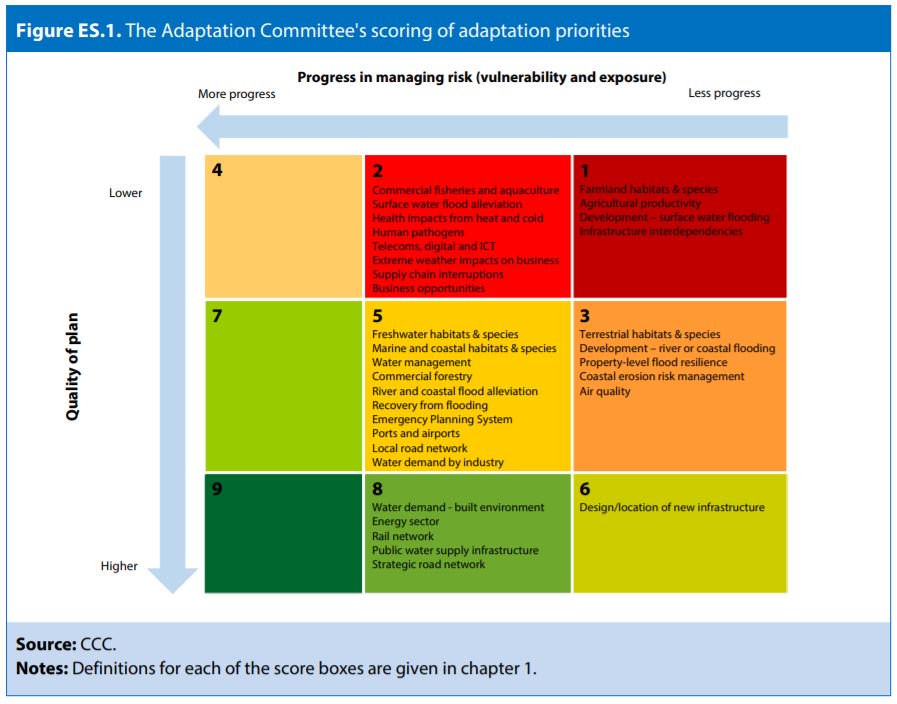 [6/10] Much still to be done, however, to integrate
#climatechange
into policies related to agriculture, fisheries, surface water flood risk management, health impacts from heat and pathogens, ICT, business risks and opportunities, and infrastructure inter-dependencies.


[7/10] There are pockets of ambition/excellence that should be mirrored by others –
@EnvAgency
flood/coastal
#erosion
risk mgmt strategy, water resources planning, financial disclosure, planning for rail & major roads. And many ambitious local projects –but national action needed.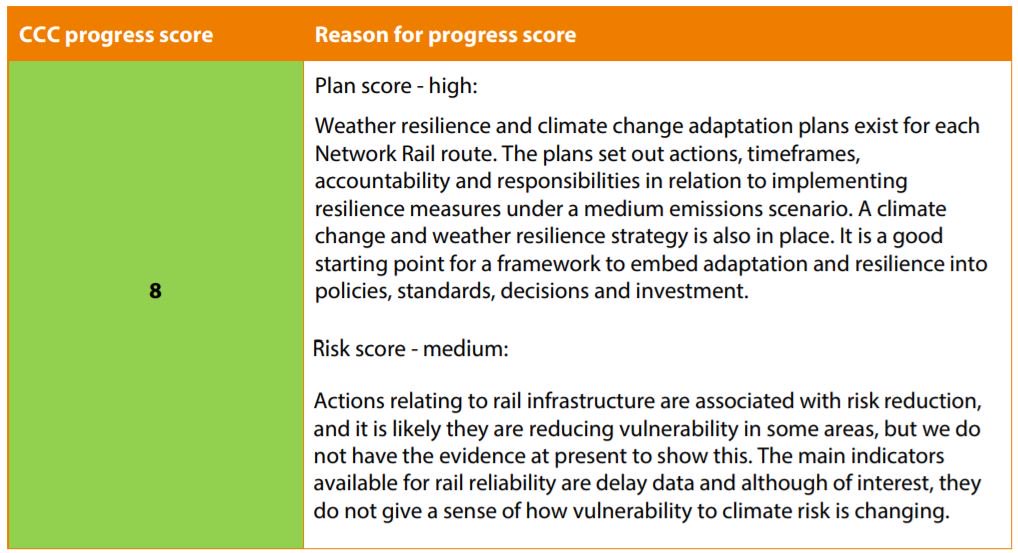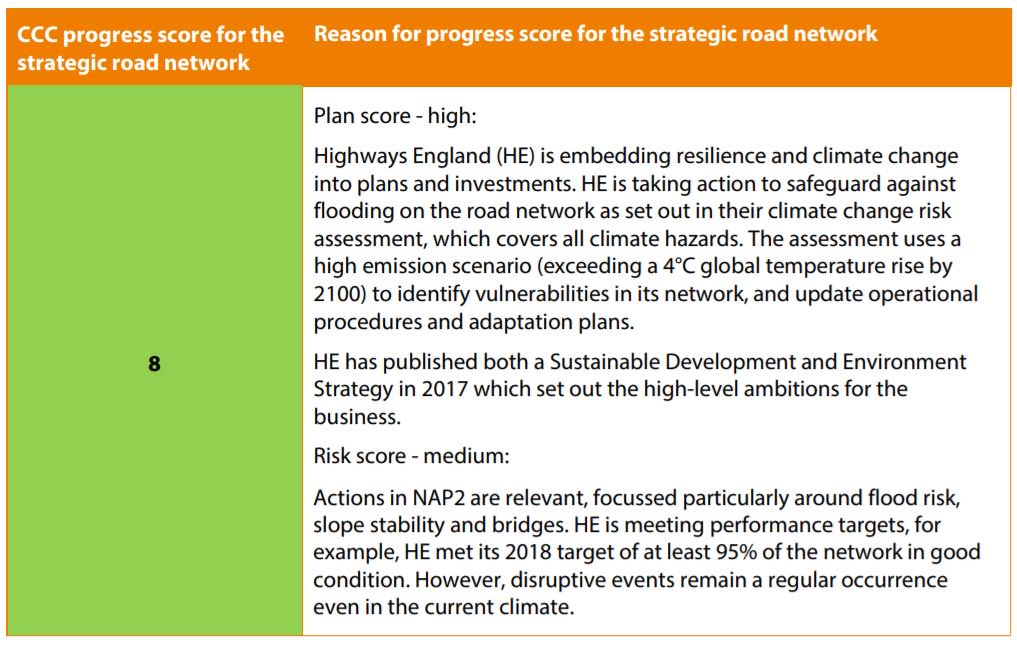 [8/10] Vulnerability and exposure are increasing in a number of areas: Extent of impermeable urban surfacing ↑↑ by 22% (leads to flooding), green space ↓↓ from 63% to 55% of urban area since 2001. Green space has multiple co-benefits for health and biodiversity. 🌳🌳🌳
[9/10] We make 12 recommendations for urgent work required over the next 2 years; including the need for effective plans and metrics, assessing overseas
#climate
risks to the
#UK
, and further action on
#overheating
,
#agriculture
,
#water
,
#flooding
,
#infrastructure
and
#business
.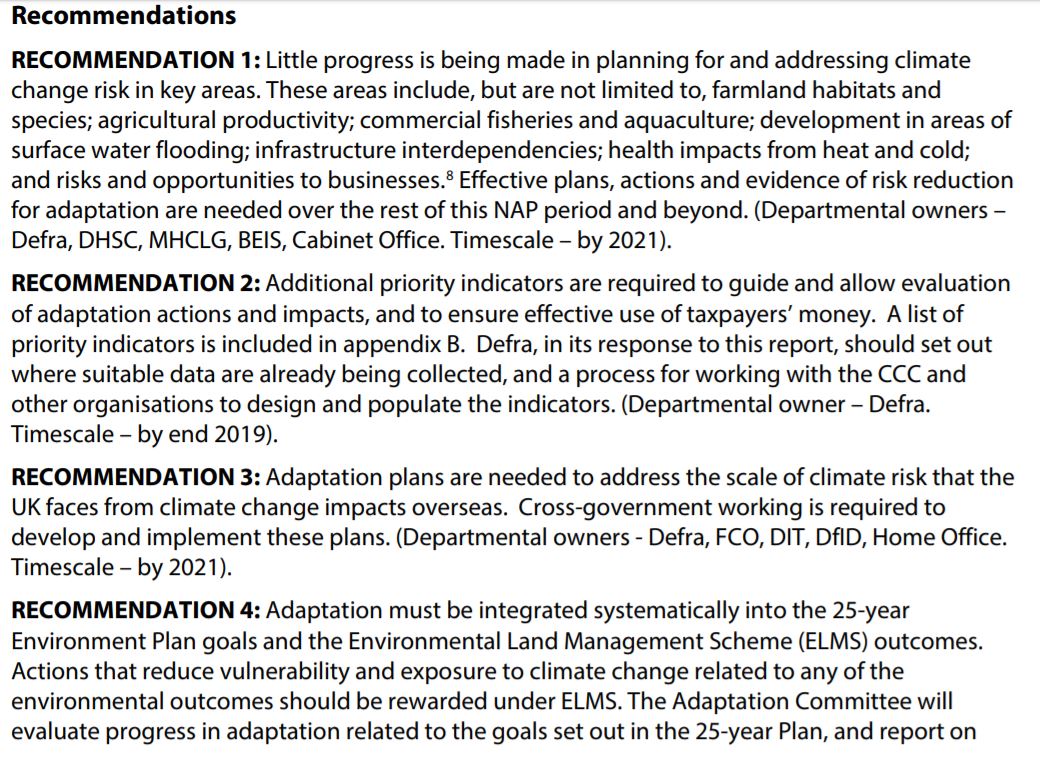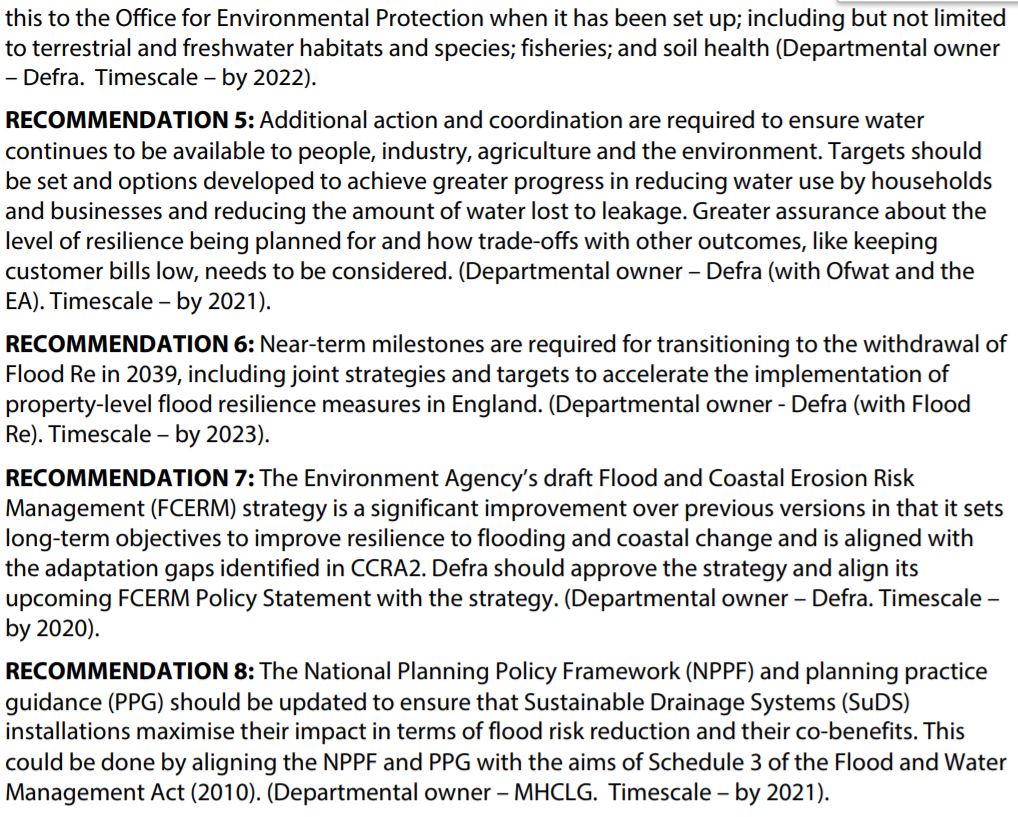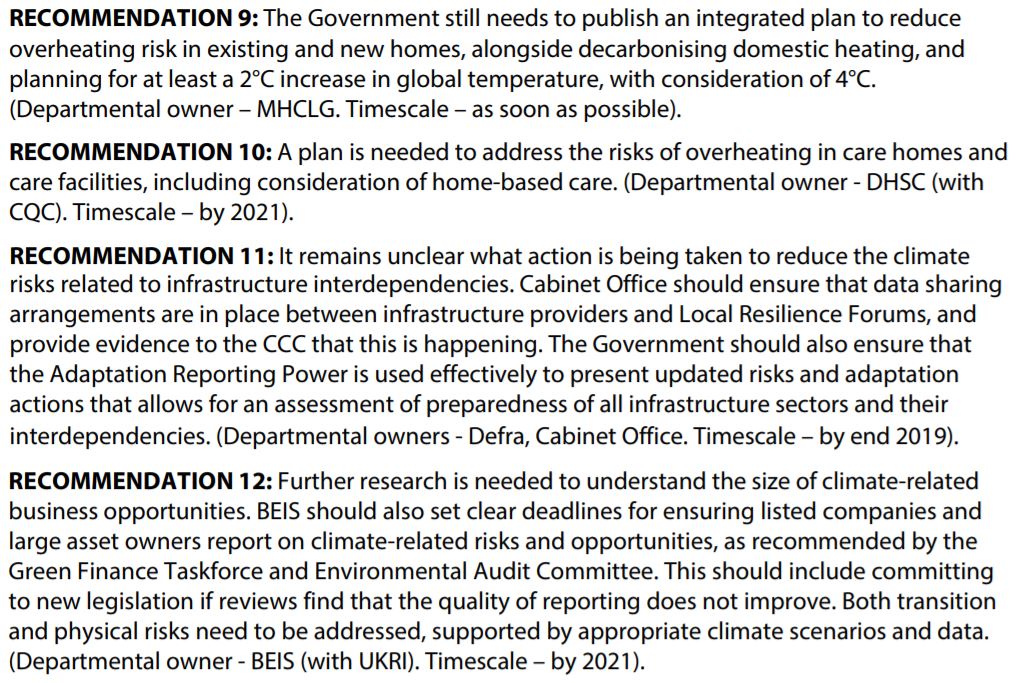 [10/10] We will update our scores in 2021, hopefully moving everything up our grid into the green ✅ Send us your thoughts, examples of best practice & evidence of how actions are reducing
#climate
risk, and we'll consider them as part of our ongoing assessment
#UKClimateAction