#BorisJohnsonPM
and his new Cabinet. A stronger stabler Government gives us Bojo The Clown as the Master of Ceremonies!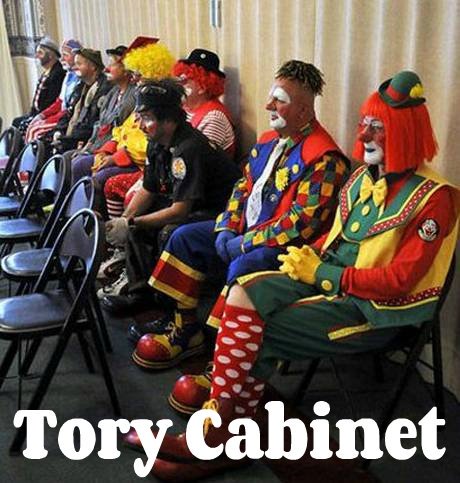 Boris Johnson purchased 3 water cannon while he was London Mayor for more than £320,000. They were sold for just £11,025 because it was illegal to use them.
#BorisJohnsonPM
""absolutely ridiculous" that "people should choose to go around looking like letter boxes".
At the Conservative party conference in October 2017,
#BorisJohnsonPM
was criticised after claiming the Libyan city of Sirte would have a successful future as a luxury resort once investors "cleared the dead bodies away"
#BorisJohnsonPM
on Black people. "What a relief it must be for Blair to get out of England. It is said that the Queen has come to love the Commonwealth, partly because it supplies her with regular cheering crowds of flag-waving piccaninnies."