I have a message for the
#Kamala
is a cop crowd. First, stop equating crime with Black people. Secondly, if you don't think murderers like the ones killing these innocent children in St. Louis need to be locked up then there is something wrong with your ass not
#KamalaHarris
.
The 2004 Essence article I referenced in the video offers proof that as DA
#Kamala
made it her top priority to tackle a backlog of homicide cases. Notably, she ALSO prioritized rehabilitation/prevention.
Closed caption video version here
#CaptionKamala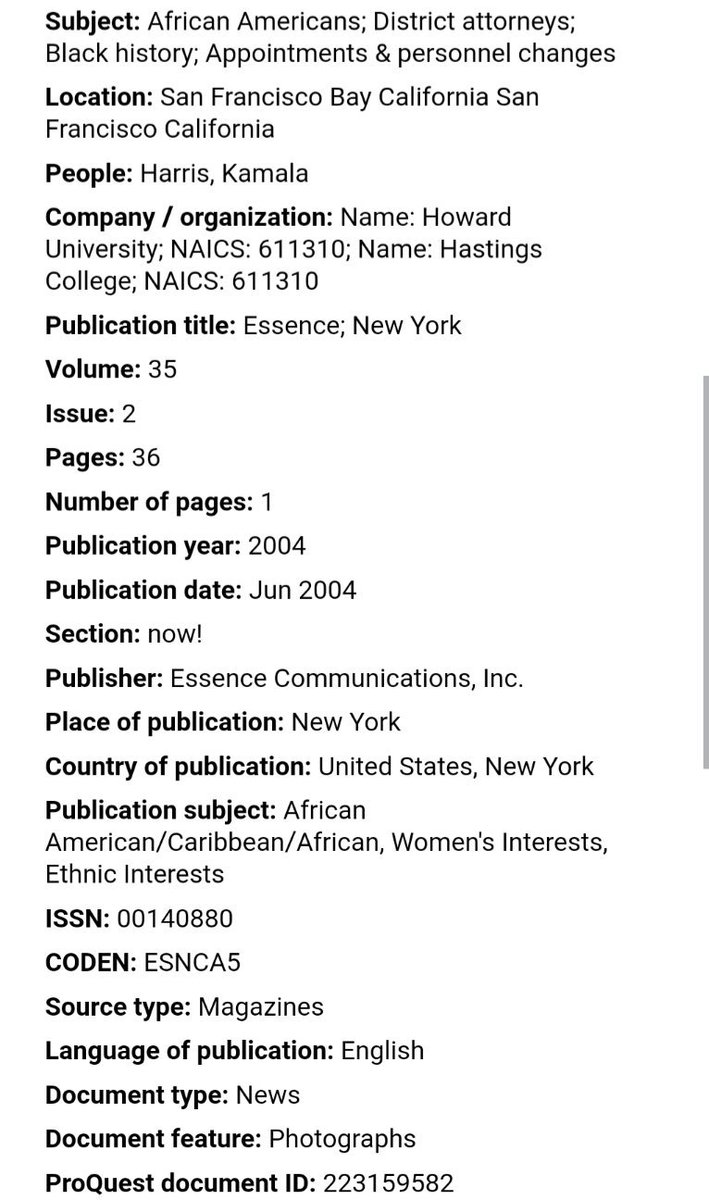 I want to add one more thing- don't tell me Black ppl don't want justice when a relative is killed or harmed.
#Kamala
walked in as DA with a backlog of 100 unsolved homicides &74 cases. Many of the victims were Black...she valued their lives even when the prior DA & SFPD did not.