TheTotalConnector#38: Adam Back (PhD)
@adam3us
-
The Bitcoin Rabbit Hole & The Lightning Conference 2019 in
#Berlin
.
@LNconf
#TLC2019
bit.ly/35Xtd66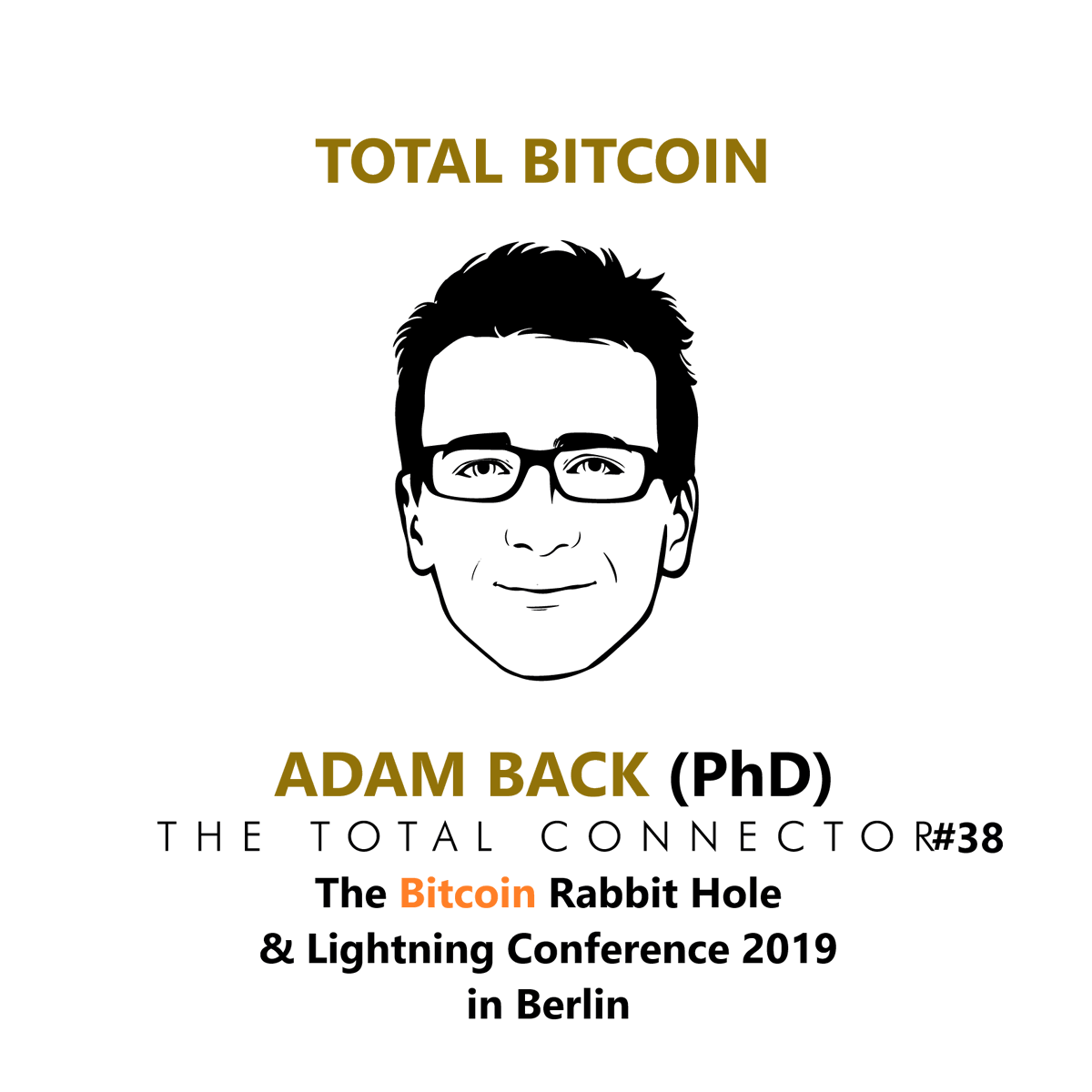 During the Lightning Conference 2019 in Berlin, I had the pleasure to sit down with Adam Back (cyberpunk, cryptographer, PhD in computer science, CEO/Co-Founder of Blockstream etc.) for an interview.
The Bigger Picture
Bail-In / Negative Rates / Recession / Crash
Keynesianism / Modern Monetary Theory / (Hyper-) Inflation
Investment-Allocation of Bitcoin / Gold / Volatility / Stability /
Adoption-Curve
FOMO / Mass-Psychology /
Stock-to-Flow-Ratio / (Absolute) Scarcity
Digital Gold Asset
Adoption Saturation
Permissionless / Self-Sovereignty / Censorship-Resistance / Privacy Predecessors of Bitcoin / Failures / Centralization
Satoshi Nakomoto´s Vision and Ethos Human Civilization / Evolution / Technological "Zero-to-One" Innovations
Hard & Sound Money / Bitcoin: The New Gold-Standard
Limitations of Gold
Bank Runs
Fractional Reserve Banking & Money
Humanity Not Understanding Money
Low Time Preference & Saving
True Potential & Essence of Bitcoin for Humanity
"The Bitcoin Rabbit Hole"