Something I wrote/said has been banned by:
-Egypt,article on domestic violence, 1981
-Saudi Arabia,columns on feminism & anti-Mubarak protests,2006
-Pakistan,column on Muslim women & sex,2016
-Australia, for asking "how many rapists must we kill before men stop raping women?"2019
It's instructive that in all four instances when I was censored, my writing/speaking about women, violence against women, women's sexuality, etc were the reason.
#Egypt
.
#Saudi
Arabia.
#Pakistan
.
#Australia
.
Fuck the patriarchy.
In 2016,
#Pakistan
censored a column I wrote for NYT on Muslim women and sex, running a blank space instead. And here we are in 2019, and
#Australia
has censored an episode of a TV show because I asked "How many rapists must we kill before men stop raping women" and said "fuck."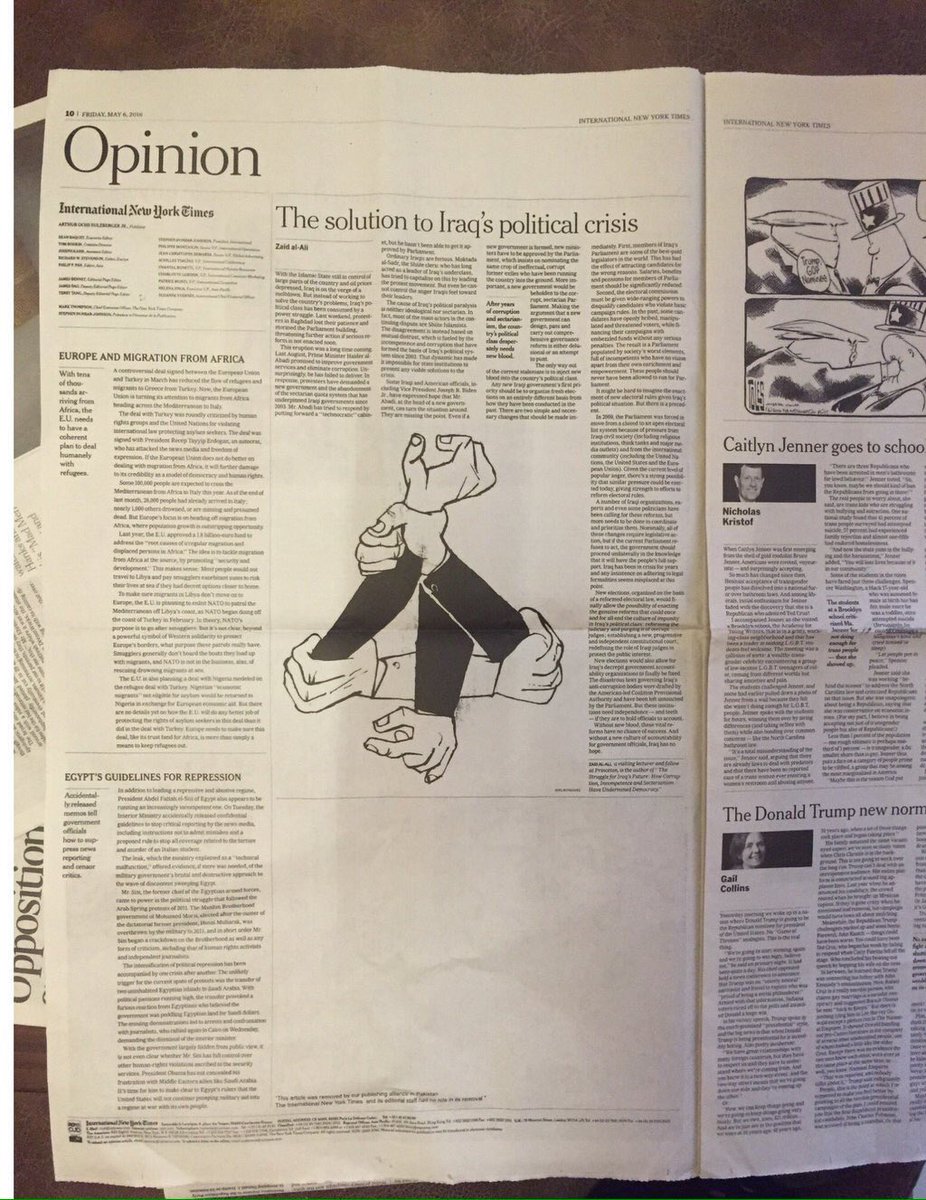 And yet, white Australian men keep tweeting their ignorant whataboutery @ me, demanding "Why aren't you fighting vs patriarchy in Egypt/Saudi Arabia/anywhere but here?" I fight it in all places incl Australia which has more in common with Egypt & Saudi Arabia than it wants to see
And right on time 👇🏽 Google is your friend, kitten. Try it sometime