If you tune into
@NBCNews
on
@YouTube
you get campaign messaging from
#MadKing
Trump's regime. America has never been more
#socialist
, so this must be a great pole poll for poling proletariat patsies.
"Official
#socialism
approval poll." I approve. What do I win?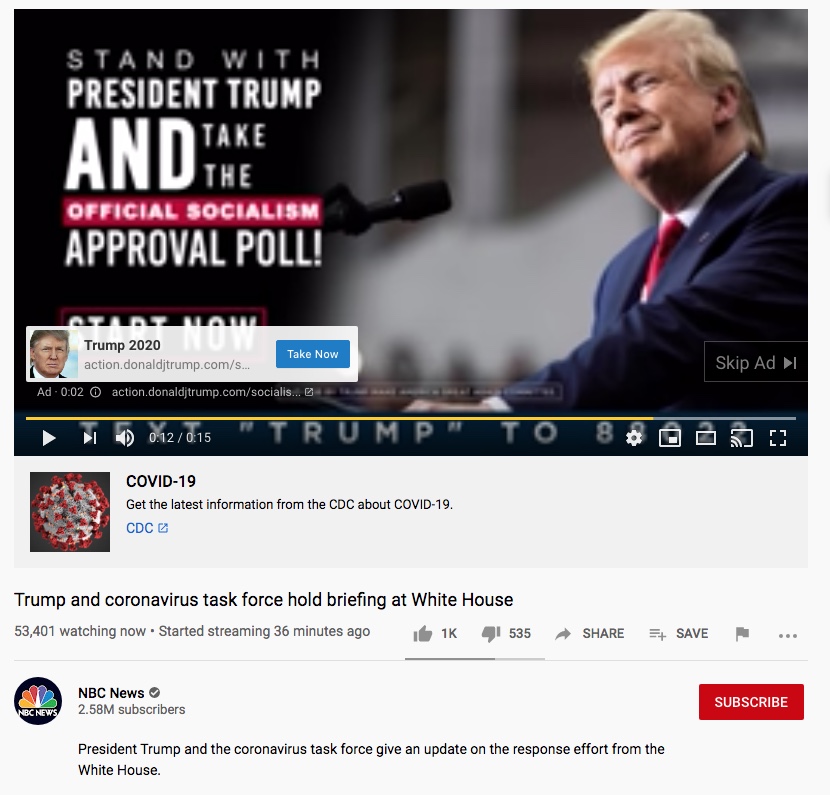 Both
#Nazi
parties of the two-party system have been working furiously to redefine & destroy the concept of
#socialism
- because in reality, it's a mandate for
#HumanSurvival
.
#ReadThisBook
by
#ManningMarable
- "How Capitalism Underdeveloped Black America." I studied it in jail.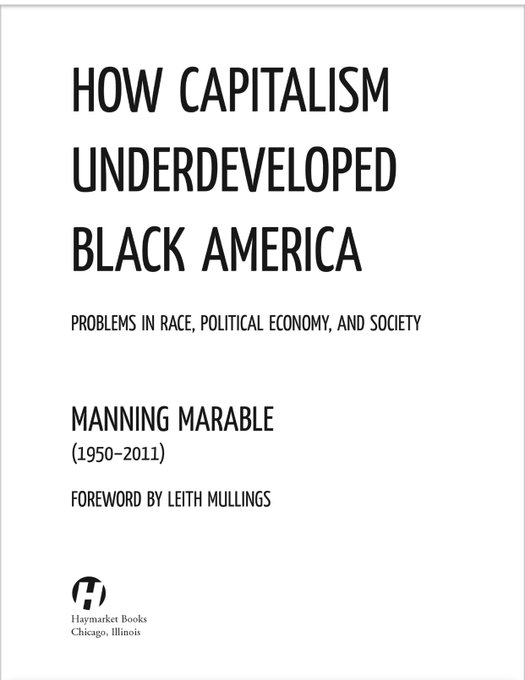 "Truly blessed" Dumbass Low-Grade Lying Fool (
#DLGLF
) Pence stated Detroit's Mayor claims they tested 150 "exposed"
#FirstResponders
and "they're all back in the line of duty." They're just spinning a bunch of nonsense & Trump is playing malevolent moonlighting
#FakeGynecologist
.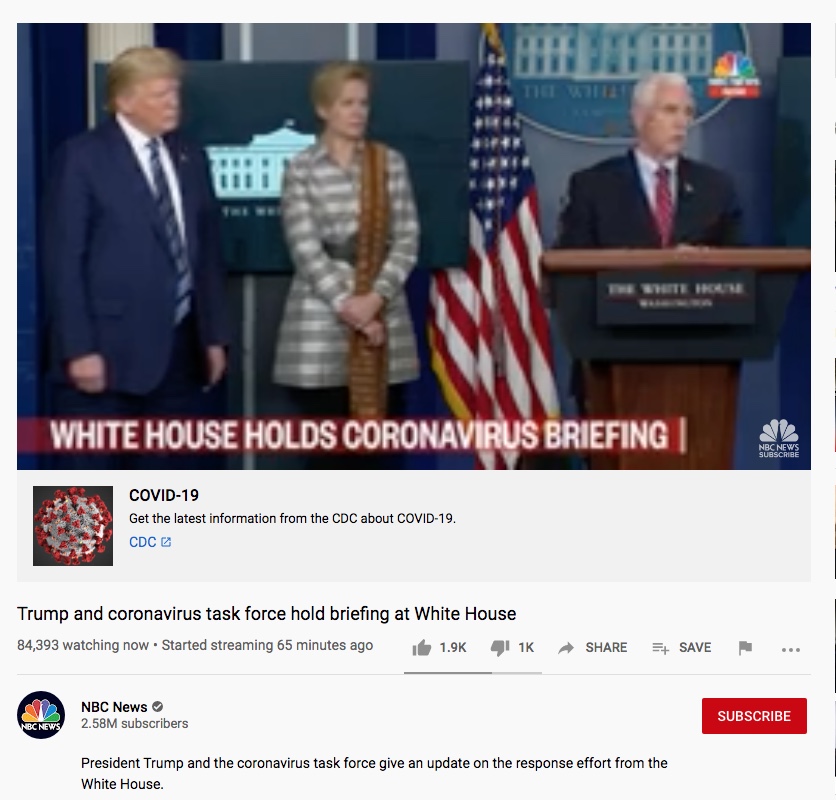 "What do you have to lose?" is the
#FakeGynecologist
's medical advice for the day. Trump's
#shitshow
will go down in history for record-setting vapidity & bad acting. Donny claims he invented
#exculpation
, so you can sign a waiver & they'll give you emergency
#hydroxychloroquine
.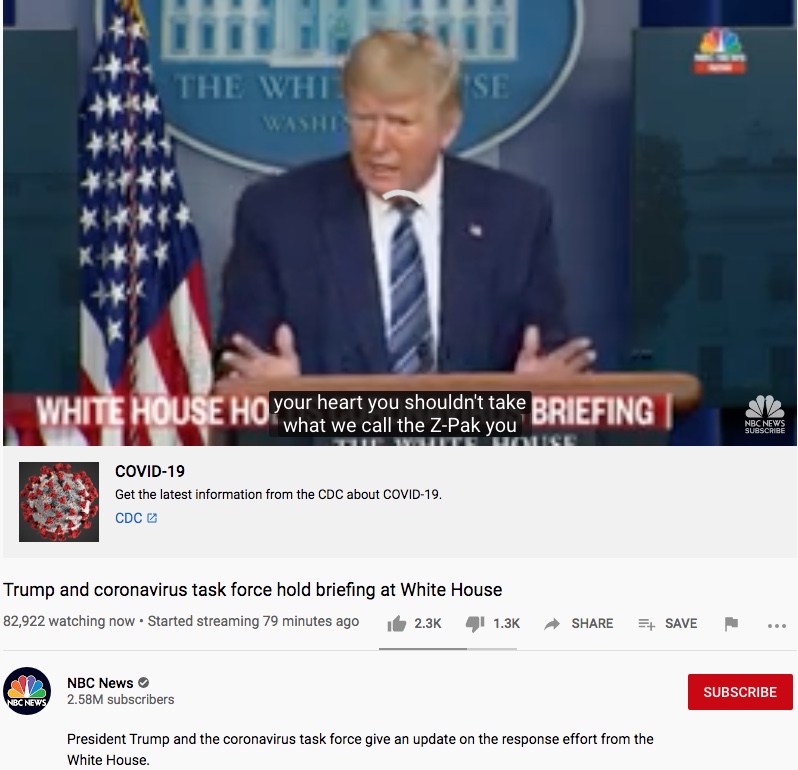 "We bought massive amounts of
#Hydroxychloroquine
- 29 million doses of it."
"It may not work, in which case - hey, it didn't work. And it may work, in which case it's gonna save a lot of lives."
"Only CNN would ask that question -
#FakeNews
." ~Trump
axios.com/coronavirus-hy…
"Navarro's comments set off a heated exchange about how the Trump administration and the president ought to talk about the malaria drug, which Fauci and other public health officials stress is unproven to combat
#COVID19
."
"Fauci pushed back against Navarro, saying that there was only anecdotal evidence that hydroxychloroquine works against the coronavirus.

Researchers have said studies out of France and China are inadequate because they did not include control groups."
"Fauci and others have said much more data is needed to prove that hydroxychloroquine is effective against the coronavirus.

As part of his role, Navarro has been trying to source hydroxychloroquine from around the world."
I'm not playing doctor like the
#POTUS
, but I have the internet and I can read about the side effects of
#hydroxychloriquine
- they do exist.
"What do you have to lose?" Read for yourself. The Trump Regime is desperate to act like they're doing something.
drugs.com/hydroxychloroq…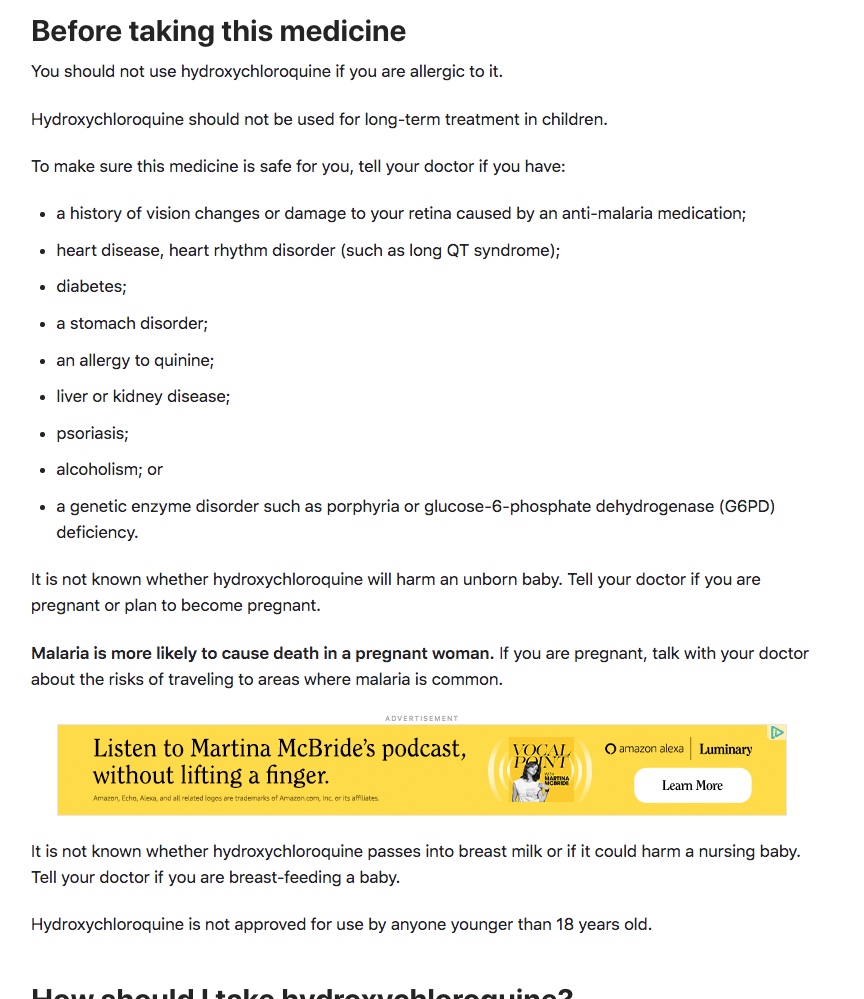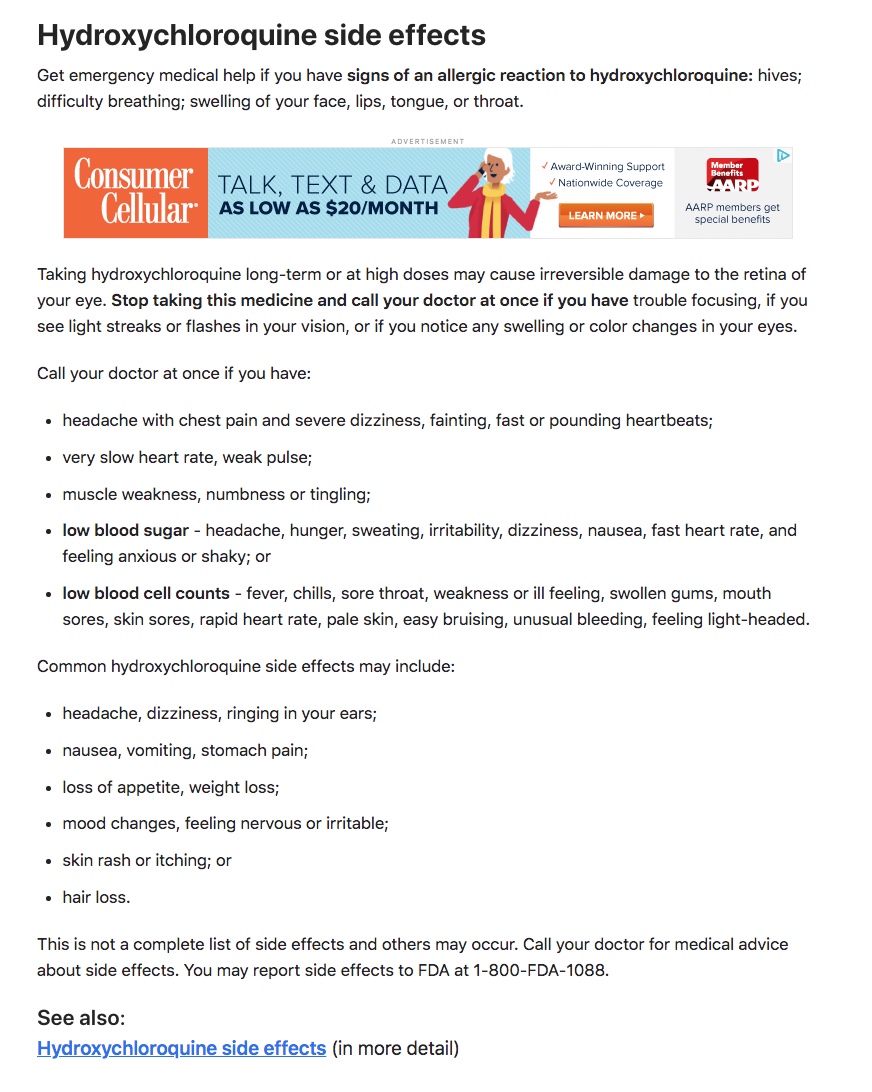 "What It's REALLY Like To Care For COVID ICU Patients: Dr. Gordon,
#NYC
Surgeon"
"APRIL 5, 2020, interview with
#DrMichelleGordon
, who is a NY General Surgeon currently treating
#COVID19
patients. This interview is incredibly important. Please share!"
They're currently using 8X
#ventilators
versus normal in her hospital & are being forced to make
#life
&
#death
choices & ration care. One patient needs an operation, but they can't operate on her now, so she'll die. No visitors to say goodbye - refrigerator trucks store bodies.
Give medical professionals
#PPE
- or
#WeThePeople
will get death. It is that simple. We cannot expect our doctors and nurses to sacrifice their lives and families in a
#Pandemic
. They love us and care for us - but we can't expect them to die for a failed government.
#PPE
is LIFE!