(THREAD) The BREAKING NEWS that Trump cheated on Melania with porn star "Stormy Daniels"—then used his lawyer as a "fixer" to pay six-figure hush-money a few weeks before the 2016 election—is relevant to the Russia inquiry. I hope you'll read on to see how, and share with others.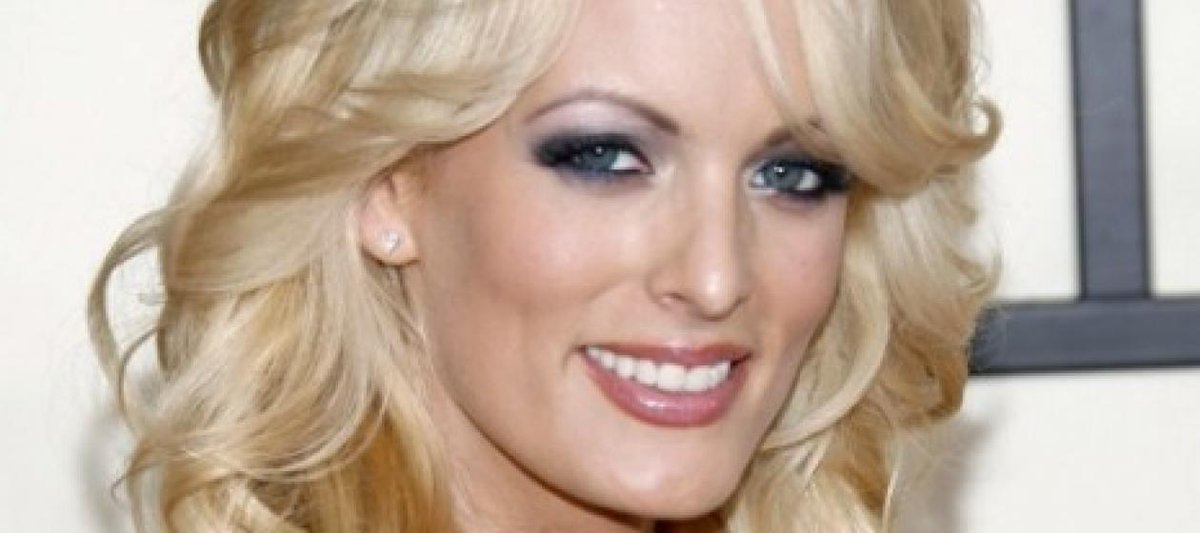 1/
First, here's a link to an article about this breaking news in THE HILL (the news was originally reported by THE WALL STREET JOURNAL, which is behind a paywall):
2/
Second, understand that I'd don't care about Trump's private life—his sex life or otherwise—except to the extent it affects national security. Unfortunately, when you're a public figure—particularly the POTUS—the possibility of blackmail is real and a national security threat.
3/
Third, understand that this breaking news comes from a conservative publication whose editorial page is wildly pro-Trump. This is a real, well-sourced story, by all accounts. Trump will not be able to claim that this report comes from CNN, MSNBC, or another "fake news" outlet.
4/
Fourth, understand that not only will Trump, Cohen, and Daniels deny the report, but that's the *point* of a) paying off Daniels, and b) Trump using his lawyer to do it. Cohen has attorney-client privilege; Daniels fears a lawsuit, any threats Cohen made, and losing her money.
5/
The reason this matters is that after BUZZFEED published the Steele Dossier, those of us who agreed with the FBI and CIA that it appeared credible on its face and came from a credible source—the former top Russianist at MI6—were told it *couldn't* be true for several reasons.
6/
The main reason Trump's allies said the 35-page dossier had to be false is because they insisted that its *first page*—which alleged that the Kremlin was blackmailing Trump—couldn't be true and wasn't true. All of the reasons they gave just died—all at once—with this WSJ news.
7/
They said he couldn't be blackmailed. Why? He loves bad press. Or has no shame. Or everyone already knows all his dirt. Or his wives had implicitly allowed him to cheat (a tacit Steele Dossier allegation). Or people feared lawsuits. Or him. So don't worry about it, they said.
8/
But now we know that Trump *can* be blackmailed. And he can be blackmailed *easily*. Stormy Daniels, a porn star, got $130,000 from a man who hardly parted with a dime to become POTUS—and apparently got that money as soon as she asked for it. Imagine what the Kremlin could do?
9/
And in fact, this isn't even the first hush-money the WSJ has reported Trump paid in the run-up to the election.
Not even the first hush-money Trump paid to cover up *cheating on Melania with someone in the adult media industry*.
See this story:
time.com/4559610/donald…
10/
That's right: Trump appears to have used a pal at the National Enquirer to pay $150,000 to cover up *another* affair. So now we're looking at $280,000—over a quarter of a million dollars—in the run-up to the election. And that's just what we know of.
nydailynews.com/news/politics/…
11/
This tells us the Stormy Daniels incident isn't a one-off incident—Trump has multiple skeletons in his closet, and he can be blackmailed over them as POTUS, and if blackmailed he will engage in clandestine payments to ensure the blackmail material never sees the light of day.
12/
Trump defenders also said Trump didn't care about sex claims, because everyone already knew his business and he had no shame and he had an understanding with his wives and he thinks Americans like a man who has attractive mistresses and—you get the point. But all that was BS.
13/
But Trump defenders *also* said the Steele Dossier's claims about events at the Ritz Moscow in November 2013 couldn't be accurate because (a) Donald Trump is very careful about ensuring no one can get blackmail on him, and (b) there's no reason to think he'd cheat on Melania.
14/
But of course those defenses are gone now, too—Donald Trump took no care whatsoever to ensure no one would be able to blackmail him, other than waiting until blackmail demands were made and then acceding to them. And apparently his marriage is no obstacle to his malfeasance.
15/
Trump pleaded the Fifth Amendment nearly 100 times *in a single deposition* to avoid admitting to adultery—that's how scared he is of his adulteries being found out. So what could Putin get from him if he had *embarrassing video* of adulterous conduct?
washingtonpost.com/news/the-fix/w…
16/
Remember that Clinton was impeached for Perjury. And what did he lie about? Adultery. So yes, Trump's adulteries are very serious, especially when—as was *never* the case with Clinton—the CIA told the BBC that the Kremlin has tapes of these adulteries.
bbc.com/news/world-us-…
17/
What we have here, too, is Trump using his personal lawyer to engage in illicit behavior: specifically, to cover up the sort of conduct Trump has repeatedly pleaded the Fifth Amendment—the right against self-incrimination—to hide. Guess what—the Steele Dossier says this, too.
18/
The Steele Dossier's claim that Trump uses Cohen as a fixer for illicit conduct are now confirmed. And Cohen's claims on his own and Trump's involvement in a 2015 Trump Tower Moscow deal and a 2017 Moscow-orchestrated sanctions deal are now *all* thrown into serious question.
19/
And the WALL STREET JOURNAL story now *requires* that the media ask Trump day after day—until they/we get an answer—who else has he paid, who else has tried to get him to pay, and who else could one day try to *make* him pay. We've a right to know if POTUS can be blackmailed.
20/
It's time for an end to claims that this is "salacious" material we can't discuss or that these are "private" issues or that the fact Daniels can't and Cohen won't speak about this means the payment never happened. Trump can be BLACKMAILED—and it's a national security threat.
PS/ I'm hearing from folks involved in the adult film industry—certified Twitter accounts—that $130,000 would be considered a lot of money in an industry where most workers are wildly underpaid. So please don't think the amount of cash involved here suggests the scandal is small.