1.
🔺FINALLY received this copy of America's Secret Establishment focusing on the Order of Skull & Bones.
... crazy how inconvenient it was.🔻
#QAnon
#FollowTheWhiteRabbit
#MAGA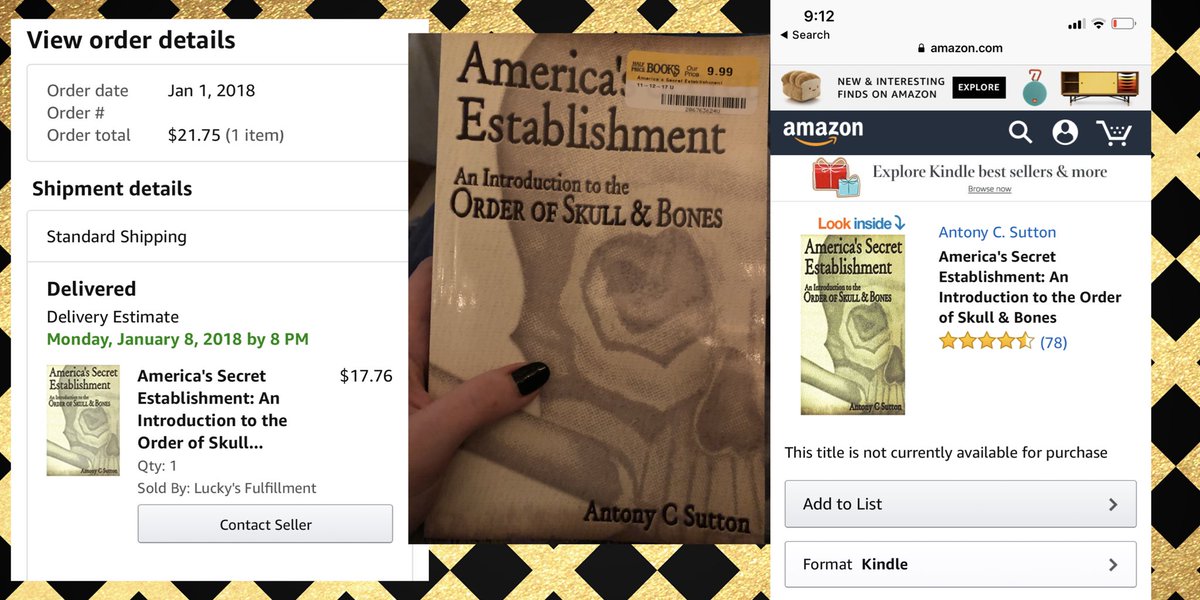 2.
🔺Kinda ironic that there's no kindle version available (despite a previous version being available).
It also wasn't available with Prime shipping, and didn't arrive for nearly a week.
I also paid double the price of the actual sticker on the front of the book.🔻
3.
🔺it's almost like some powerful people don't want anyone reading this book.
Ironic I'm starting reading it today, considering it's these people who conspired & had
#MLKJr
taken out. 🔻
🔺Authors preface, written 1983 about its importance.🔻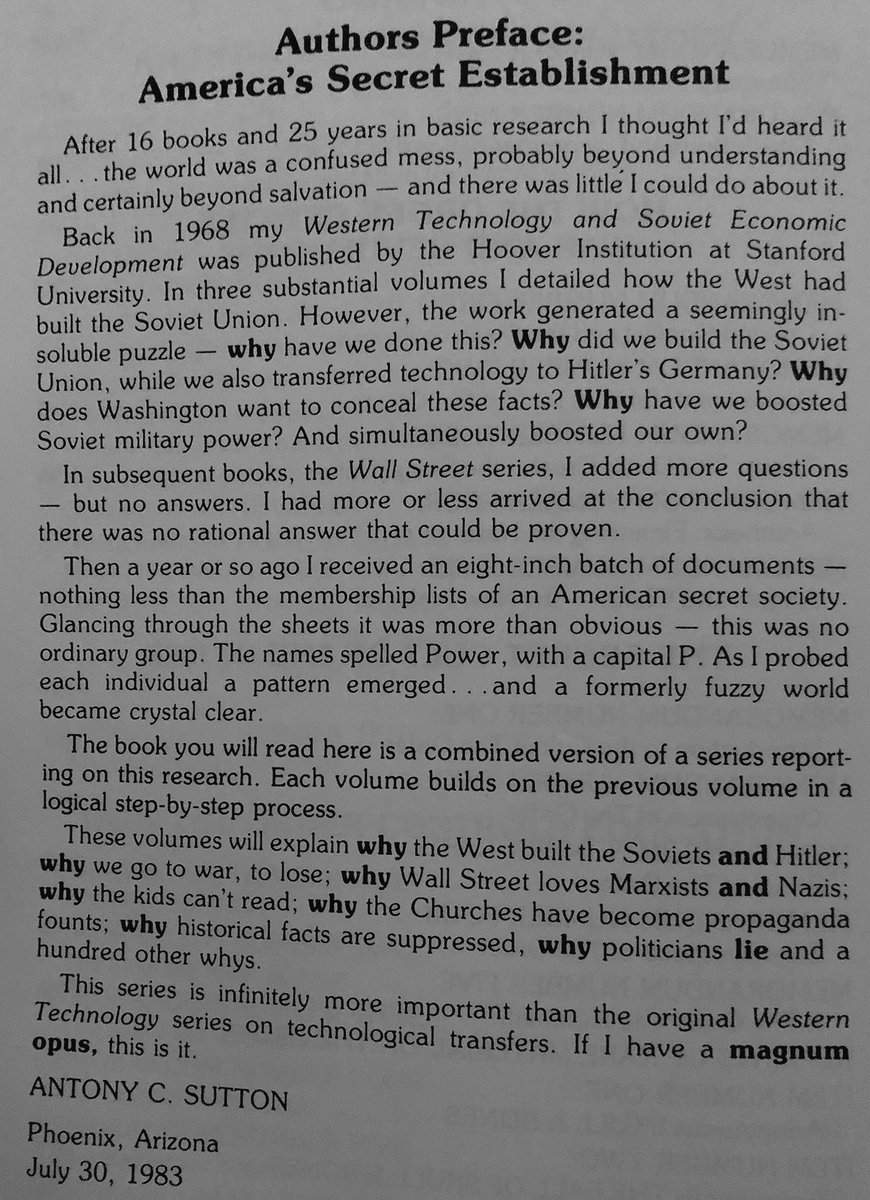 🔺I'm going to organize my thoughts and ensure that I can do the material justice.
I'll leave you with the table of contents for tonight so you can get a basic breakdown. 🔻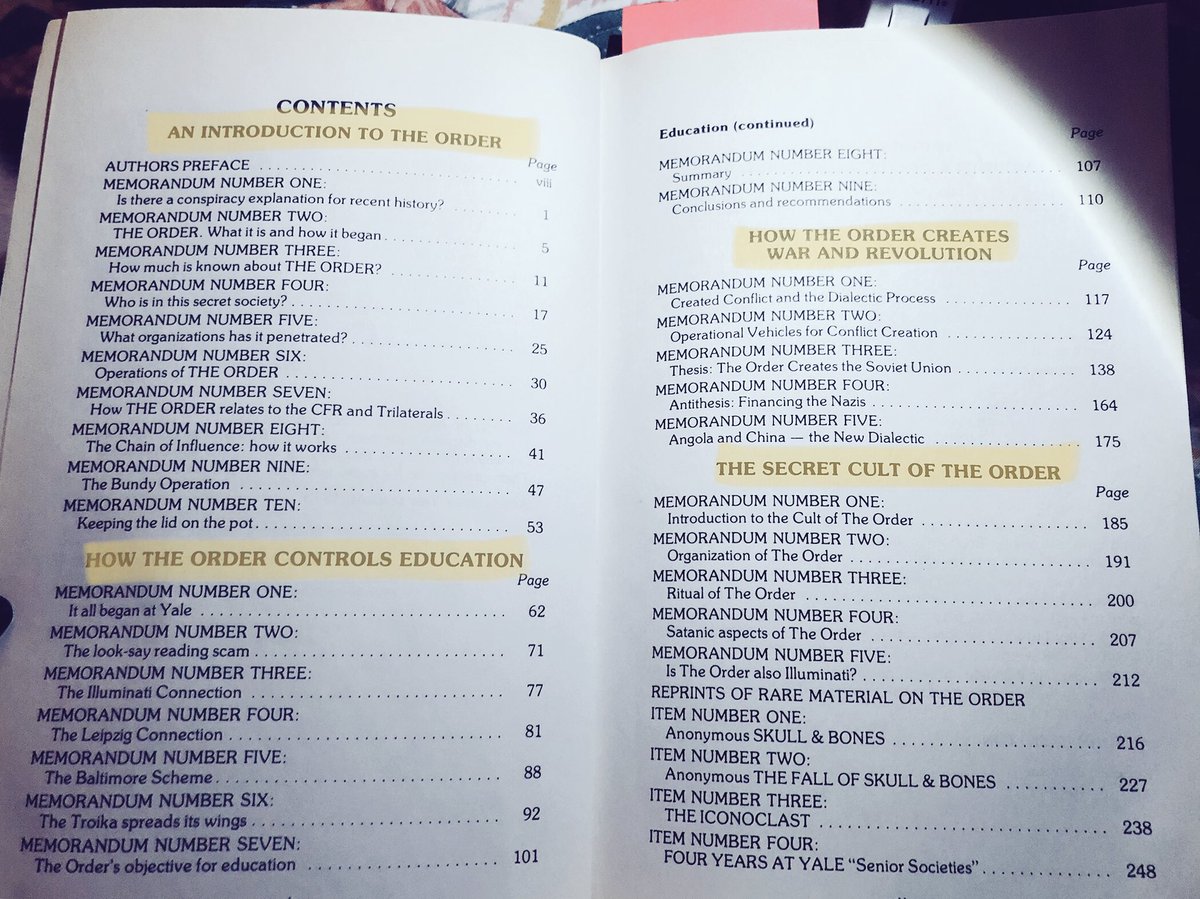 🔺Don't forget, WE ARE NOT ALONE!
The bad guys DID NOT see
@realDonaldTrump
coming for them!
They NEVER thought they'd lose power.
Their narcissism is why they will be caught. 🔻
#TheStormIsUponUs