THREAD: Like some foreign dictator, the Republican in the White House will attack the free press today. Here are a few action strategies to flip his negative attacks into positive persistence.
1.
Show your support for courageous journalists who
#ProtectTheTruth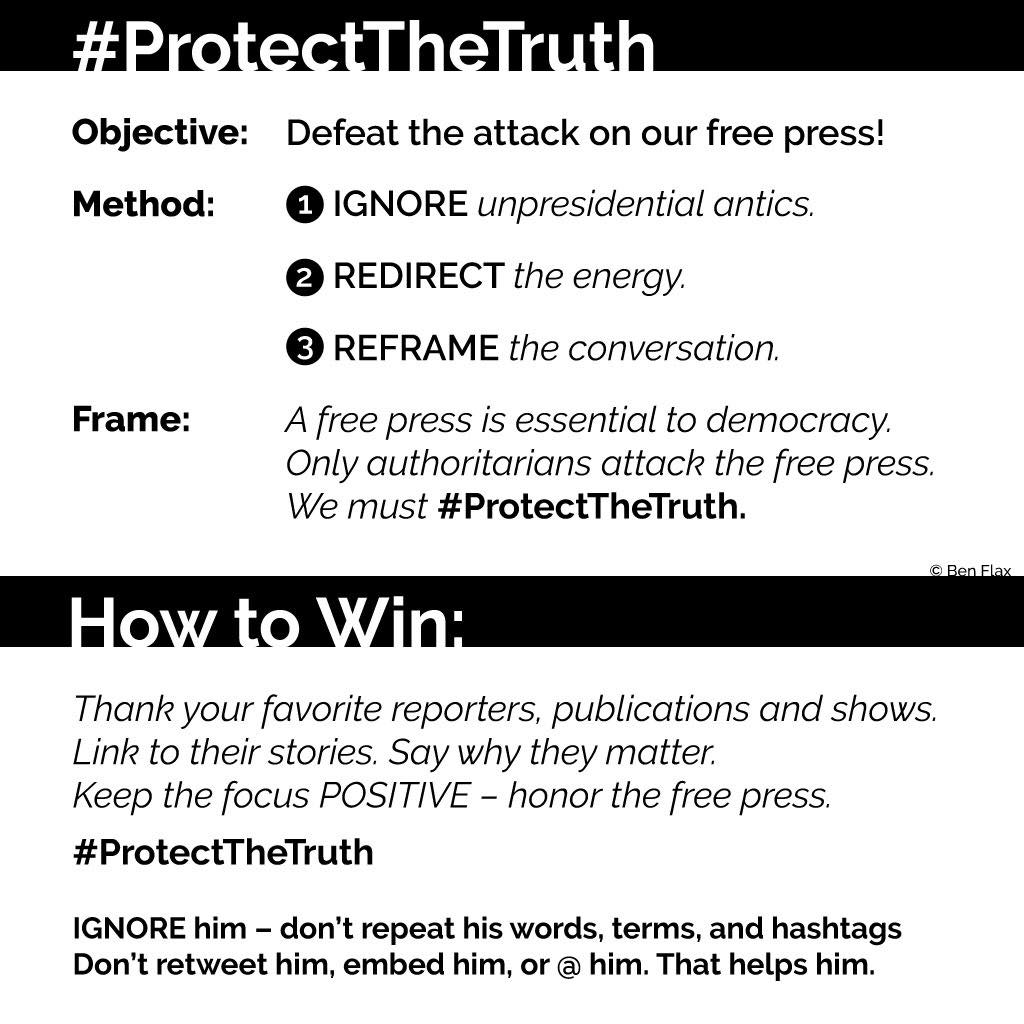 2.
BECOME A SUBSCRIBER. Whether it's your local paper or a national publication, subscribe. Show that you value truthful journalism and will pay for it. Support public radio or independent reader-supported operations like
@MotherJones
motherjones.com/about/support/
4.
SUPPORT
@pressfreedom
: Journalists around the world live under daily threat from dictators, criminals, and corrupt regimes. Some give their lives to pursue the truth. The Committee to Protect Journalists stands up for them. Help out here:
cpj.org
5.
TALK TO PEOPLE. Turn off the computer or phone and TALK to people — your friends, your family, your neighbors — about what's happening in our country right now. Make sure they're paying attention, and make sure they plan to vote.
#REMEMBERinNOVEMBER
Framing is about reclaiming our power to decide what's important. Framing is about making sure WE set the terms of the debate, using our language and our ideas. Read more here:
medium.com/@GeorgeLakoff/…
#ProtectTheTruth
Take Care!
And don't forget to add your own ideas for positive persistence here!