The Tory
#Brextremist
attack on the Civil Service parallels Trump's attack on the FBI. It comes after the Tory & press attack on judicial oversight of government in the Article 50 case, and in a context dominated by right-wing press disinformation.
#StopBrexit
#FBPE
#WATON
/1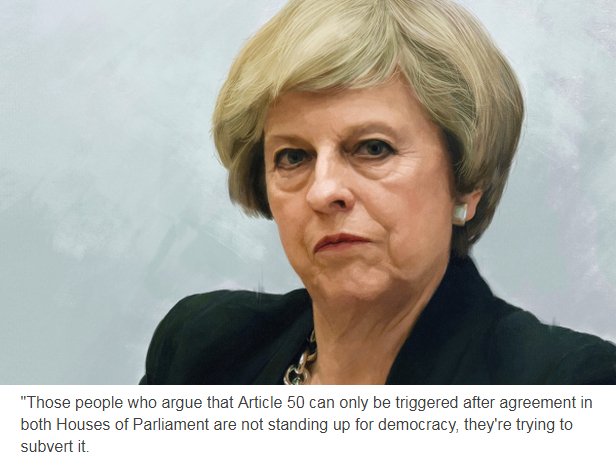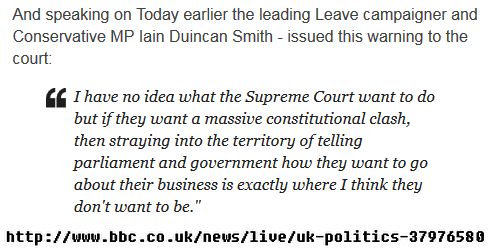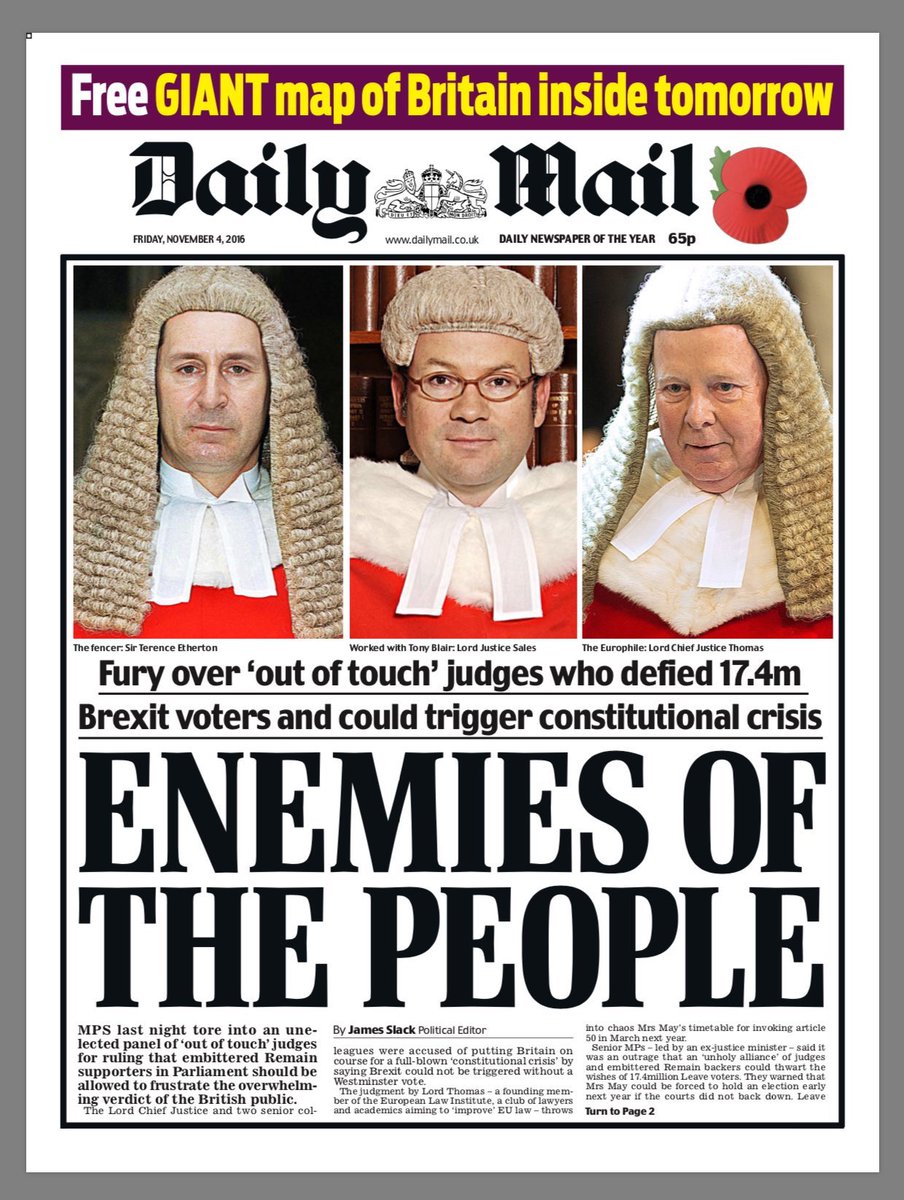 What we appear to be witnessing is a concerted attack to undermine the institutions and practices that underpin democracy. Democracy relies on a basic degree of truthfulness, without it there can be no meaningful debate. The Right is relentlessly attacking truth.
#FBPE
/2
At the same time the Tory Right (and some useful idiots on the Left) have taken up the mantra of the 'Will of the People', a notion which portrays political opponents as enemies, and checks & balances as obstacles to carrying out the democratic will of the people.
#FBPE
/5
Added to the 'Will of the People' has been the whipping up of fear, xenophobia and nationalism by the right-wing press producing a politics of emotion and irrationality, effectively immunising millions against fact-based rational argument.
#FBPE
/6
The aim, I think, is a politics in which one part of the people is consumed by nationalist irrationalism, another part driven into apathy by the confusion engendered by fake news, and a final more active & critical part marginalised as 'the liberal metropolitan elite' etc.
/7
Add to this the Tory Right's dream of hollowing out the state and what we see is a move towards a society that looks democratic, but is effectively controlled by an oligarchy of the super-rich and their merely rich hangers-on.
#FBPE
/8
None of this is new. It is what Putin has created in Russia, it is what Trump and the Republican Right are trying to create in the USA. It is a managed democracy in which the media herds the electorate and checks to government (meaning oligarchy) power are largely subverted.
/9
Why is his happening now? I think in part it comes from the growing wealth of the super-rich relative to the rest of us, which exposes them to attack by an angry majority, while detaching them & their acolytes from the rest of society.
#FBPE
/10
The politics of nationalism, fear, hate and xenophobia has effectively protected the super-rich from popular anger. The hollowing out of the state and the weakening of checks and balances on government power will give more power to the very rich.
#FBPE
/11
So what we are witnessing is in effect a slow rolling coup, I'm sure mostly improvised, but piece by piece, step by step hollowing out our democratic institutions & practices and driving us towards something along the lines of Putin's managed democracy.
#FBPE
/12