26 subscribers
So! How did we get to where we are?
Shall we take a little walk back in recent Facebook history to figure that out?
1/
Let's go back to late 2010/early 2011. The Arab Spring.
Pro-Democracy protesters used social media to organize protests. A man in Egypt NAMED HIS DAUGHTER FACEBOOK in honor of the company's role in Egypt's Democratic revolution. Facebook is proud: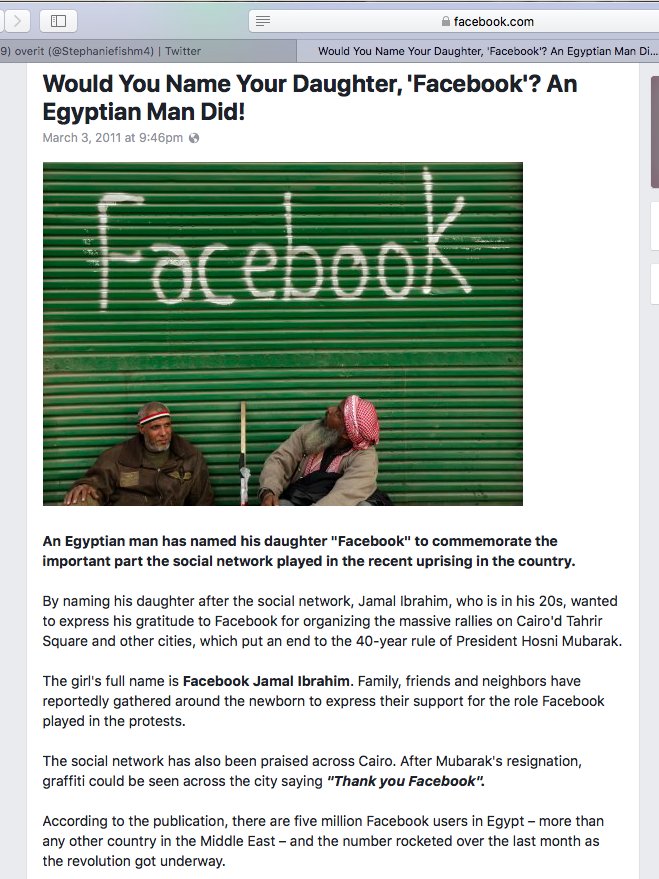 2/
I think it's safe to say Russia realized the power of social media & it's danger to Mobocracy. Thus, they decided to subvert it. In 2011, 2 big investments are made: in Facebook & Twitter. The money traces back via Yuri Milner TO THE KREMLIN.
theguardian.com/news/2017/nov/…
2b/ This graphic from the Guardian article is important: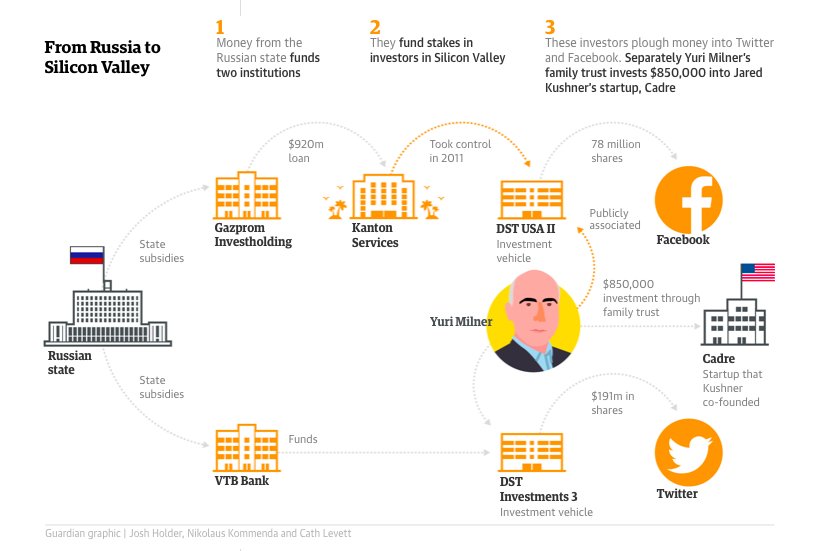 3/
oh look! Goldman Sachs (where i used to work, many moons ago) created a nifty private share sale deal in 2011 to get private money to Facebook. The SEC decided to investigate. Zuck's hand was forced into an IPO.
4/
In 2013, we get the Snowden/Greenwald NSA-smearing Dezapalooza.
5b/ Ukrainians warned Zuckerbitch his platform was being weaponized. He ignored them. Given all the Russian money he had, do you think that was connected? I do.
6b/ Why? Because Greenwald/Snowden/Putin deza outlet, The Intercept, "reported" the NSA had "pretended to be Facebook to infect computers with malware."
The NSA said the article was "inaccurate."
But check out the dezapalooza. Information warfare in action: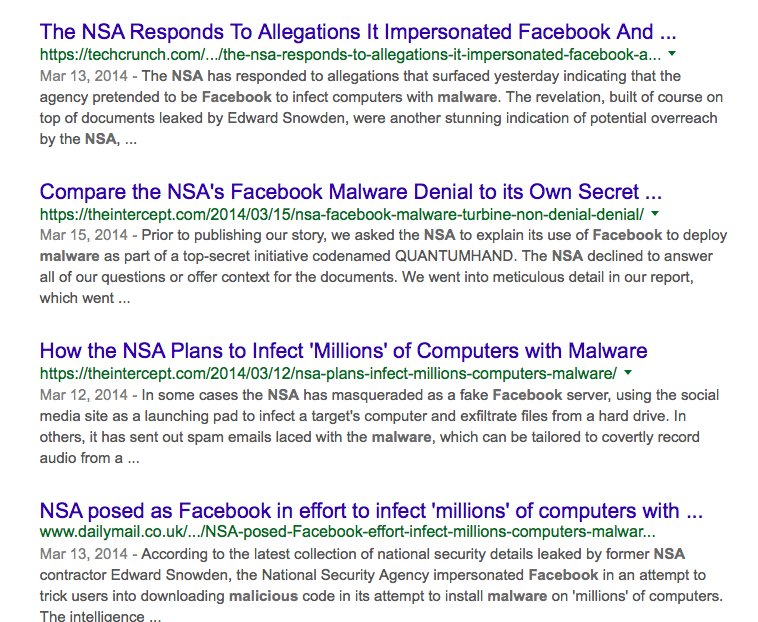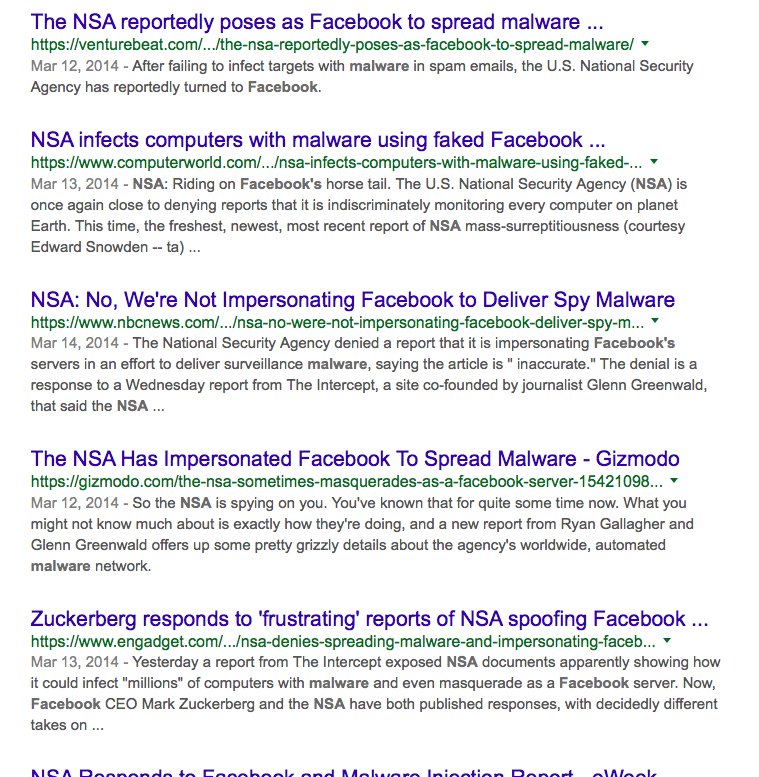 6c/ Zuck called Obama to complain. Then wrote a post on Facebook whining about Teh Gubmint.
Hey, guess what, Zuck? That's the Putin party line!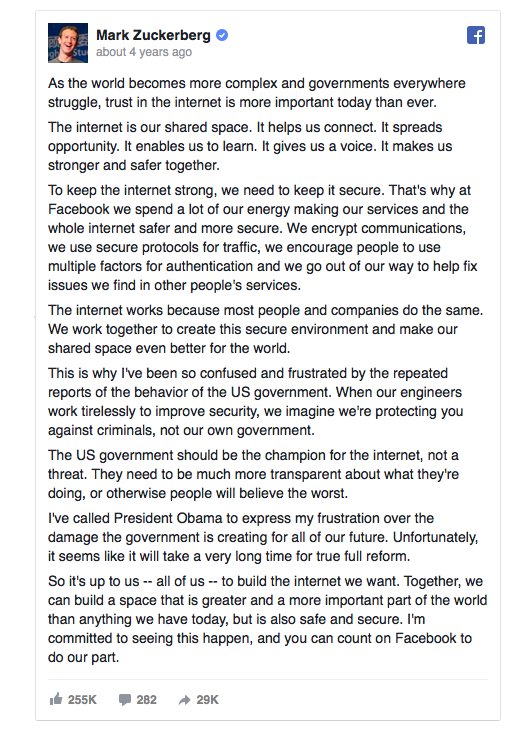 7/
Late June/early July 2014, this story breaks: Facebook emotional manipulation. Deza part is that the study was "funded by Dept of Defense!" It wasn't.
Note: the manipulation experiment took place IN 2012. Ie, BEFORE RU used info warfare in Ukraine.
wired.com/2014/06/everyt…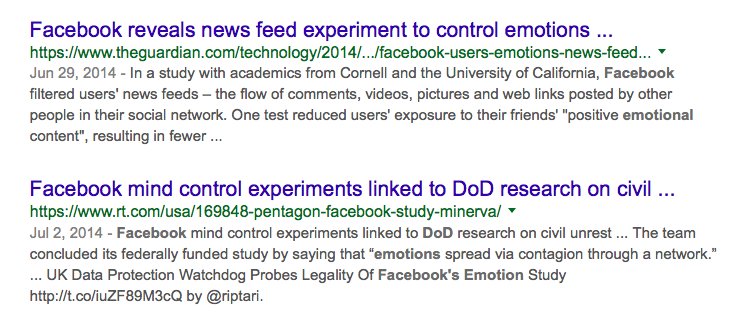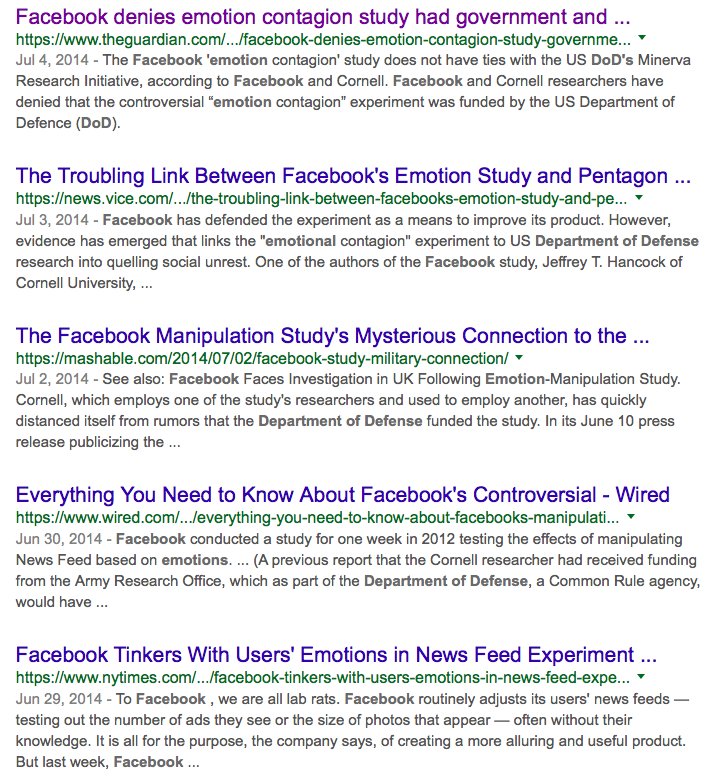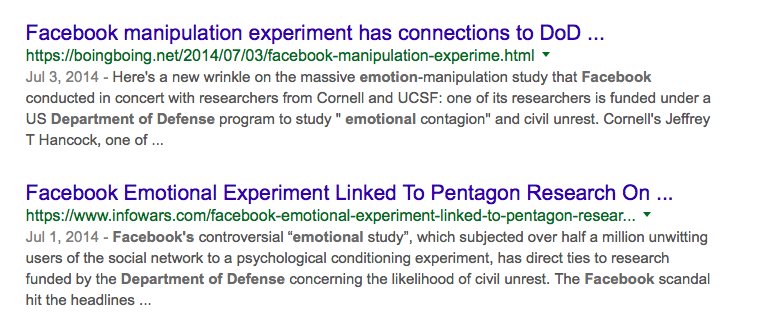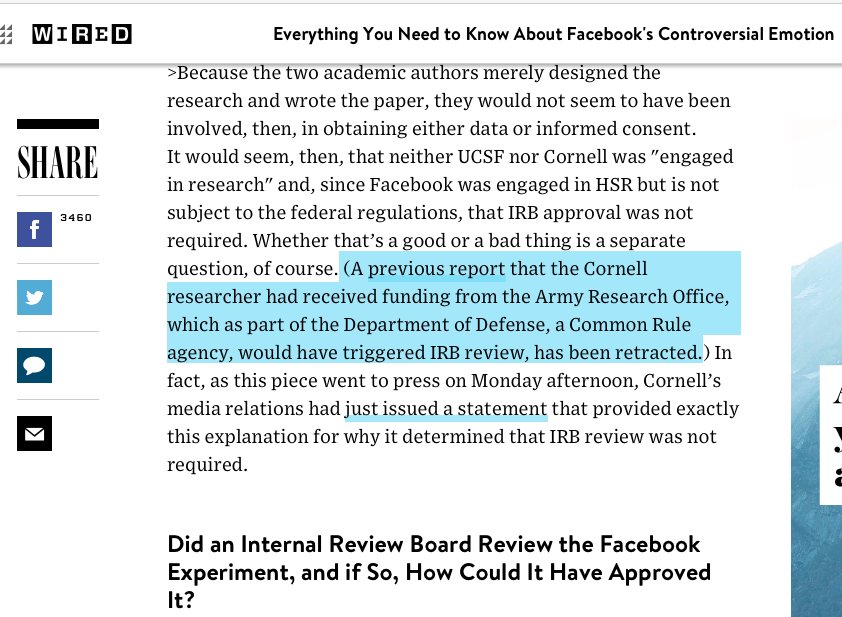 8/
In June 2015, this happens: Apple, Google, & Facebook basically say "Fahck you" to President
@BarackObama
's assertion that our good guys need to be able to break into phones to see info on terror plots (HEY GUESS WHAT A-HOLES, I AGREE W OBAMA HERE)
mashable.com/2015/06/09/tec…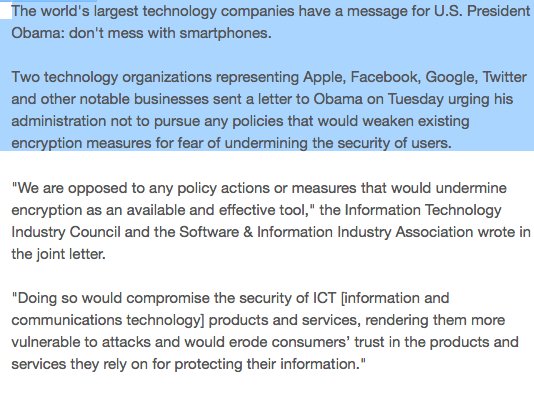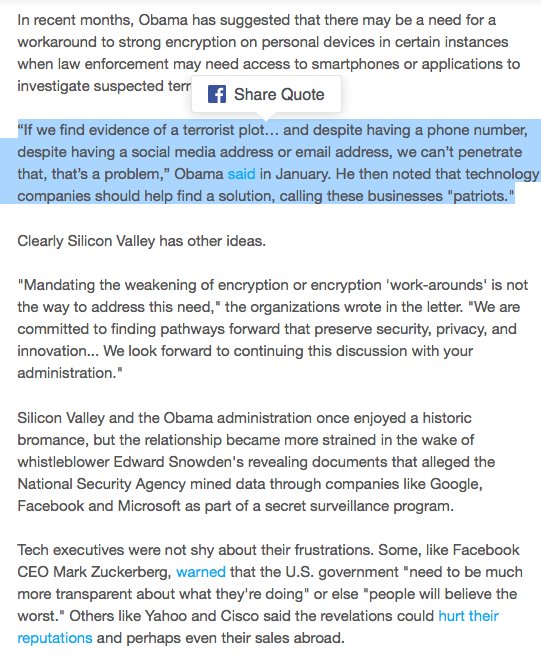 9/
In December 2015, two terrorists murdered people in San Bernardino, CA. The FBI wanted to access one of the terrorist's iPhones. Apple didn't want to help. Why? "because it would set a dangerous precedent." You know what, Apple? Fahck you for that.
washingtonpost.com/world/national…
9b/ Let's do a mini-thought experiment: if the 9/11 terrorists had used iPhones (which weren't invented back then but go with me here) to plan the 9/11 attacks, would Apple/Facebook/Google have been opposed to breaking that encryption? See where I'm going with this?
10/
We ALL KNOW what happened in 2016. How Russia used Facebook and Twitter to attack our faith in democracy. To hack our democratic process.
And how Zuck is trying to pretend it wasn't his fault. Nice try Zuck. We see you. And soon, the whole world will.
10b/ hey Zuck- if you or your people in any way coordinated with Fancy Bear or Cozy Bear? AIVD has you.

10d/ CODA: Remember all of Jay's stuff about Yandex & Facebook? He wanted me to add this to it:
"Yandex is fully controlled by the Kremlin. Since 2009, when the corporation was practically monopolized by the state through a deal carried out by Sberbank."
jamestown.org/program/yandex…





26 subscribers
This content can be removed from Twitter at anytime, get a PDF archive by mail!
This is a Premium feature, you will be asked to pay $30.00/year for a one year Premium membership with unlimited archiving.
Don't miss anything from @ninaandtito,

subscribe and get alerts when a new unroll is available!