(1)
I'm using a new term for those Twitter accounts posing as Trump supporters, that seek to engage, distract and divide Trump supporters online: Disinfo spreaders. It's a time honored strategy.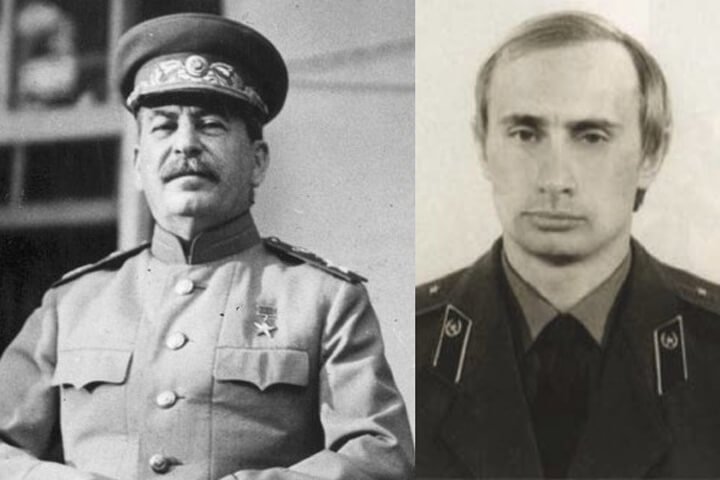 (2)
When I use the term "time honored strategy" I'm saying the strategy has proven effective over a long period of time. It's one of my key messages in this thread: That our adversaries learned the lessons of history better than we have... until now.
(3)
Here's where the Trump admin stands on Russia: In a nomination hearing, Pompeo cited Putin having said (words to the same effect) that in his opinion the worst thing from the 20th century was the break-up of the Soviet Union. Let me unpack this.
(4)
Pompeo says & does the same things Trump would say & do if he were Secretary of State not POTUS. There is zero daylight between them. Mattis and Bolton are pretty tight in there too. These four men are hawks, and in particular, anti-Russia hawks. No doubt about it.
(5)
Pompeo referenced Putin's ongoing desire to get the Soviet band back together. The Cold War didn't end in 1991, and Communism wasn't completely defeated. I call it Cold War I and say Cold War II started the next day.
(6)
If you study the history of Communism from the time of Marx onward, it's central tenets are clear. I'd summarize it as a mafia-like union of those who want to steal & keep power by force in order to be masters over the rest of us, enslaving us in order to enrich the elites.
(7)
The history of Communism is an excellent example of actions speaking louder than words. One of the most articulate anti-Communists is
@ThomasSowell
, who massively helped me undo the liberal brainwashing I received for the first 45 years of my life.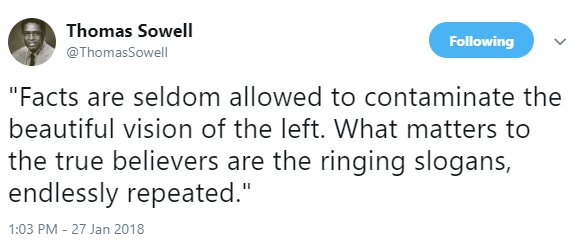 (8)
Candidate Trump said of some liberal policy idea: "Sounds good, doesn't work." That's another brilliant summation of liberalism & it's end-point of Communism. Trump is well read, but translates academic ideas into everyday language. They said GWB was dumb, too. He isn't.
(9)
Putin isn't some teddy bear, as many were led to believe in 2016. He's not a right wing, anti-Islam, Christian reformer who just wants to work with Trump to defeat ISIS & let Assad rescue Syria from terrorists & sing kumbaya around the campfire.
(10)
The people spreading such claims in 2016 and today are NOT helping President Trump or his past and future voters.
Some do it unwittingly, others know exactly what they are doing. It's logical that TV hosts & other media personalities fall into the latter group.
(11)
The views of disinfo spreaders on Syria are an easy "tell" for me. But there are many others:
>Question/attack Israel's self defense acts
>Accuse Saudi Arabia of still doing Al-Waleed things despite MbS taking over
>Accuse YOU of having "blind faith" in Trump (strawman).
(12)
Another thing they do is (wittingly or unwittingly) promote toxic candidates like Moore in AL or Blankenship in WV, attacking McConnell & others, even Steve Scalise.
Trump's support for McConnell, Scalise, and Luther Strange has always been clear.
(13)
My arguments for unity within the GOP, esp. this year, would easily take up a 20-tweet thread so I'll leave it to one side for now. My point is: I invite you to question everything, and do your own research. I am happy to answer good faith, courteous questions if you like.
(14)
I invite you to learn more about the history of Communism since Marx. The idea has existed since human history began, but limiting it to the last 200 years is enough time to learn what is relevant to 2018. The Soviet Union's goal was to take over the world.
(15)
Putin won't be able to get the Soviet Union back together. The former Soviet Republics and their US ally will never let that happen. But Putin has spent the last 27 years trying to terrorize those countries into submission.
(16)
The Soviet Union's most wanted prize was always the USA. Because the USA was and is the only country in the world that is WILLING and ABLE to contain the Soviet Union, or Russia, or other Communist hotbeds. Putin came SO close to undermining the USA during the Obama years.
(17)
Russia absolutely interfered in the 2016 US Presidential election. On BOTH sides. That's what domestic lobbyists do, too. Donating to both sides ensures that whoever wins, will owe you favors.
Trump did not accept major lobbyist donations, compared to the scale of HRC's.
(18)
Russia assisted the Democrats, as they always do. Russia assisted the GOP by spreading disinfo that fooled a subset of Trump voters into seeing Putin as a teddybear.
Saying this out loud won't cost us a net reduction in votes in 2018 & 2020, though.
(19)
I predict that a good number of the still-sucked-in pro-Putin Trump voters will vote for him in 2020 bc they know he's better for America than any Democrat could be.
But I question their willingness to vote for (genuinely) pro-Trump candidates in 2018.
(20 I also think the EC votes for Trump in 2020 will increase, as they did for Reagan in 1984. So many people have been redpilled since 11/8/16 and it will continue... for years.
(21)
Also, it always pays to keep in mind that the ratio of actual US voters to disinfo spreading Twitter accounts is, like, 1:50. Their goals are to:
>Steal our time
>Spread FUD (fear, uncertainty & doubt)
>Pit us against each other
>Make us give up
Seen this before:
(22)
The Russia-inspired disinfo spreader tactics look oddly similar to the tactics used by the Soviet Union since 1923, don't they?
Like ISIS-inspired known or lone wolf terrorists, these Twitter accounts don't need to be literally connected to Russia, do they?
(23)
I once mentioned to my sensei,
@debradelai
(a survivor of Communist violence himself), that the West had learned lessons from WWII. He replied firmly that in fact, the Nazis & their friends had learned from it, and the West had not. I now agree with his view.
(24)
The Nazis of WWII are alive & well & working hand-in-glove with the Iranian regime & its jihadist networks in every continent of the world, including Latin America. Iran's enablers are Russia, Germany, & all others who support Palestinian terrorism.
(25)
Liberals told me the Allies defeated right-wing Nazism & established the great and good UN, the institutional version of singing Kumbaya around the campfire in perpetuity.
The exact opposite is true. For starters, Nazism isn't right wing.
(27)
Communism is gaining strength in certain US states (but don't worry because the US Constitution protects ALL citizens and overrides state law.)
It has also taken or is about to take several countries, these:
(28)
Communism threatens humans in Cuba, Venezuela, Mexico, Brazil, Argentina (etc), Korea, China, Russia, Iran, Iraq, Syria, Yemen, most of Africa (incl SA), Germany, Spain, Ireland, France, Italy, Greece, Turkey, Armenia, Myanmar... too many countries for me to fully study.
(29)
Arguably, Communism was more effectively contained during Cold War I.
But I am not distressed by this.
#Freedom
will always win. Especially now that anti-Communists are back in the WH.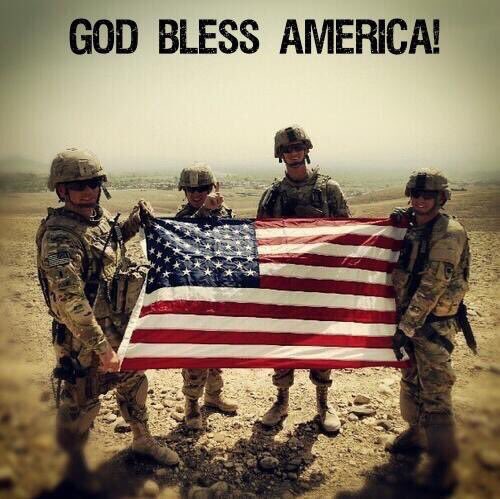 (30)
To wrap up this thread about an extremely complex issue, I invite you to keep firmly to these time honored rules:
>Consider the source
>Demand evidence not hearsay
>Resist time-wasters
>Do your own research
All will be well.
END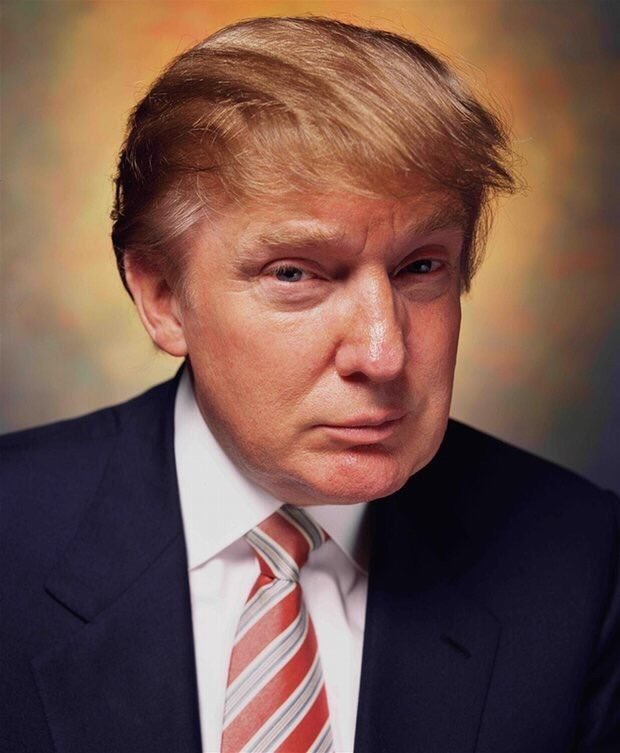 (31)
ADDENDUM: Here's an excellent example of pro-Russian Twitter accounts doing their thing. Scan some of the replies under this tweet about a NATO member merely monitoring a Russian intrusion into a member country's airspace:
(32)
Hover over the username & you'll see "tells" that it's a disinfo account, eg no bio, relatively low follower numbers (sometimes with rel. high tweet numbers), no profile pic, alphanumeric username. Their talking points are usually anti-intervention.
(33)
It wouldn't surprise me if Russia sent it's aircraft into Romanian airspace purely to provoke the normal & necessary response of a NATO member country scrambling it's jets to monitor the traffic. Then it deploys the disinfo accounts to "argue" the UK should stay out of it.
(34)
The accounts pose as UK people claiming the country has no business being in Romania or scrambling its jets near Russian airspace. Conveniently, they pretend not to know it's a normal, lawful, necessary response under the NATO treaty. They speak as if the UK is going to war.
(35)
Russia, the UK Labour & Green parties, & the US Democrats use fear of another Iraq, Afghanistan or Vietnam quagmire to reduce the public's desire to defend the country or it's treaty allies around the world. They use all social media platforms, the MSM, & other methods.
(36)
This is no different to, say, the British public in 1936-38 swallowing the propaganda that "peace in our time" was possible merely by signing an agreement with Hitler in Munich.
We need to learn from history. It will keep repeating itself until we do.
(37)
The UK & NATO announced the RAF deployment in Romania just a few days ago. I guess the Russians felt like strutting their stuff there, in response.