Another
#sounddesign
thread, this time about
#soundeffects
#fieldrecording
for film!
#audiopost
#postproduction
#filmsound
#filmmaking
#gameaudio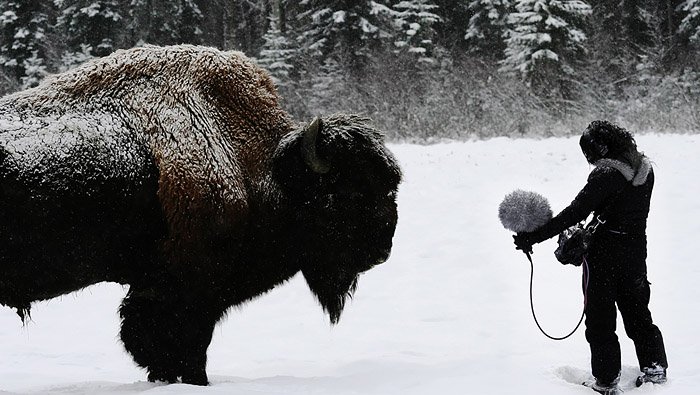 We don't always have the time or budget to collect many new/unique sounds for every film, esp. on Marvel projects which are so busy. We also may not know what we need until a visual effect shows up, or we learn that something cut/designed isn't working.
Ideally, we put together a recording wish list at the very start of the project. These are sounds we don't have in the library, or have but want better recordings of/variations of, or textures & components to use for designing.
What I love most are weird random things that will be made into something totally different. This isn't about rec'ing a literal sound, but finding interesting characteristics. This can mean weird mic placement: too close, inside, beneath. Overmodulating gain or odd mic movement.
Occasionally time & budget allow for recording R&D! e.g. I apprenticed w/ Gary Rydstrom on War Horse & collected sounds for 6 months before shooting. (I trained horses for 7 years, so this was absolutely my wheelhouse.) The editors started with an awesome library of new sounds.
On the
#Marvel
films, we sometimes get lent cars and motorcycles to record so they're accurate to make and model. For example,
#TheWinterSoldier
had a few different Harleys and several Chevys.
#CivilWar
had Audis… and…
It sounded amazing, and we were able to reuse those recordings for the Lamborghini in
#DoctorStrange
, since they have very similar if not identical engines. (We did not get sent the Lambo. 😢) The recordings also got processed into some spaceship elements for
#ThorRagnarok
.
A couple of our recordists took the Audis to a chassis dynamometer, a.k.a. rolling road, at the Sonoma Raceway (Infineon). There they could mic all positions & get clean recordings without ambient or road noise, while sending the cars through different speeds.
We rented a small plane runway on private property for recording at high speeds, but there was a lot of gravel to contend with. You can't win 'em all.
We make a car spotting list based on the action: what maneuver, what speed, from what perspective, and record specific material first before collecting other fun stuff. When you have a car/prop/situation, might as well record as much of it as you can, even if it's not needed YET.