On my recent trip back home, i decided to visit the areas that had gone through the anti-encroachment drive and interview the people in those areas. The stories we heard about families being forced onto the streets are, unfortunately, true.
#Pakistan
#Karachi
#AntiEncroachment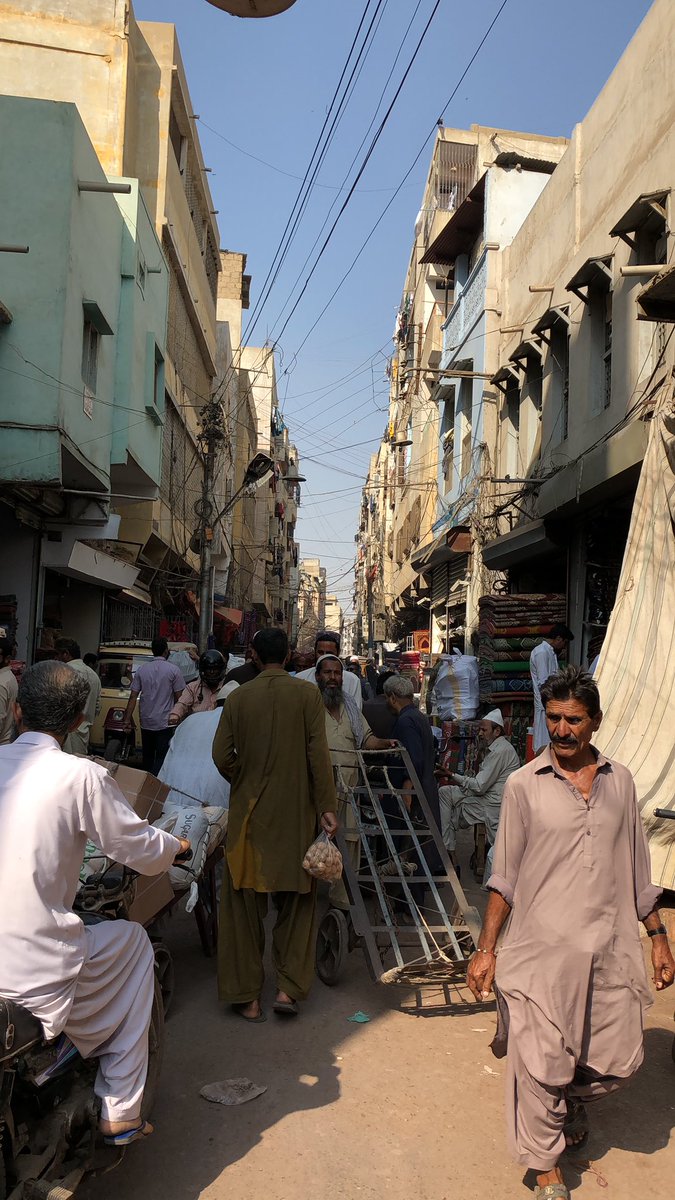 Meet Interviewee 1: Ahmed, aged 13. It is nothing new to see Child Labour in Pakistan but Ahmed was recently forced to start working at his uncle's Ajrak shop because his father's small shop had been torn down by the government. Before that? He went to school.
#ChildLabour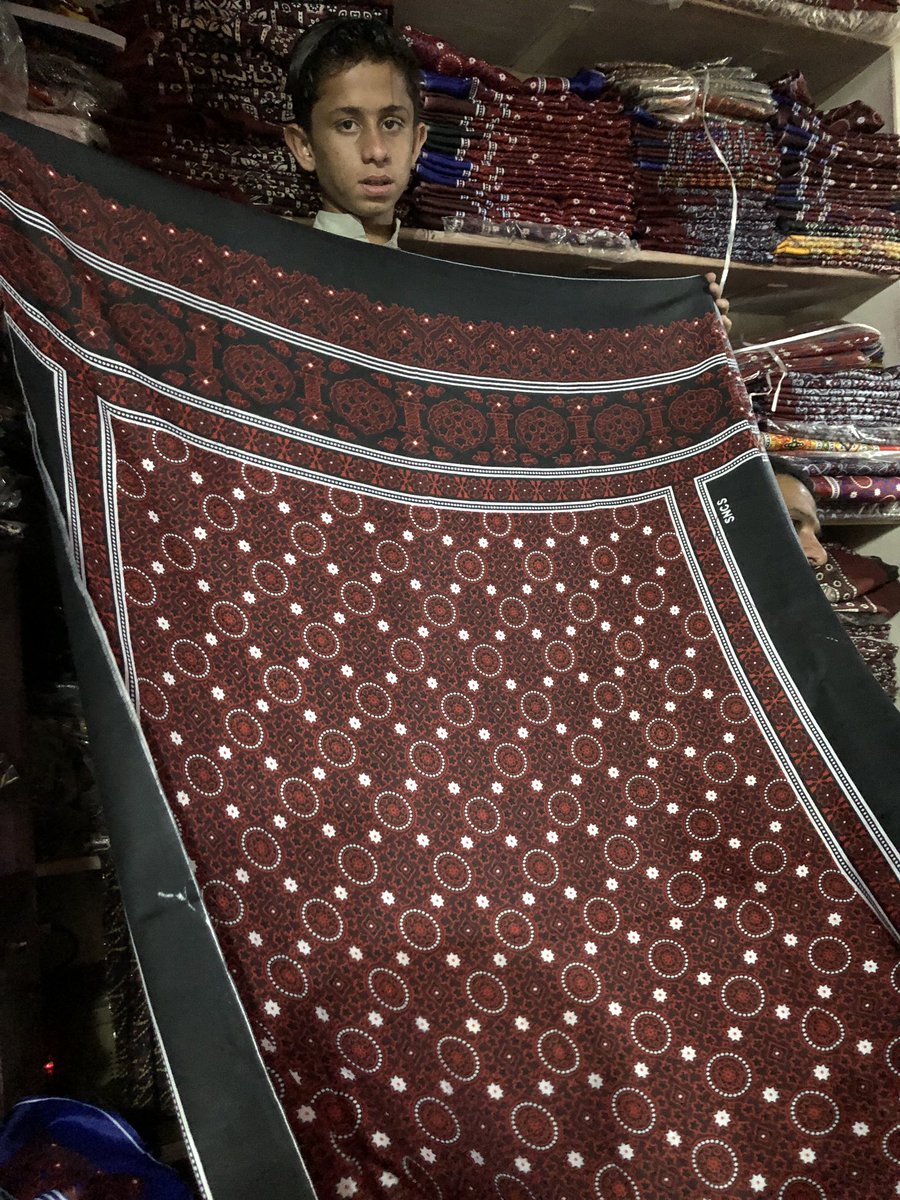 Pictured here is Interviewee 2: Ahmed's Uncle Sajjad, packing dozens of unsold Ajraks awaiting the imminent threat of the
#government
's anti-encroachment drive. He had taken over this shop in Abdullah Market, Saddar from his late father 7 years ago and paid the rent ever since.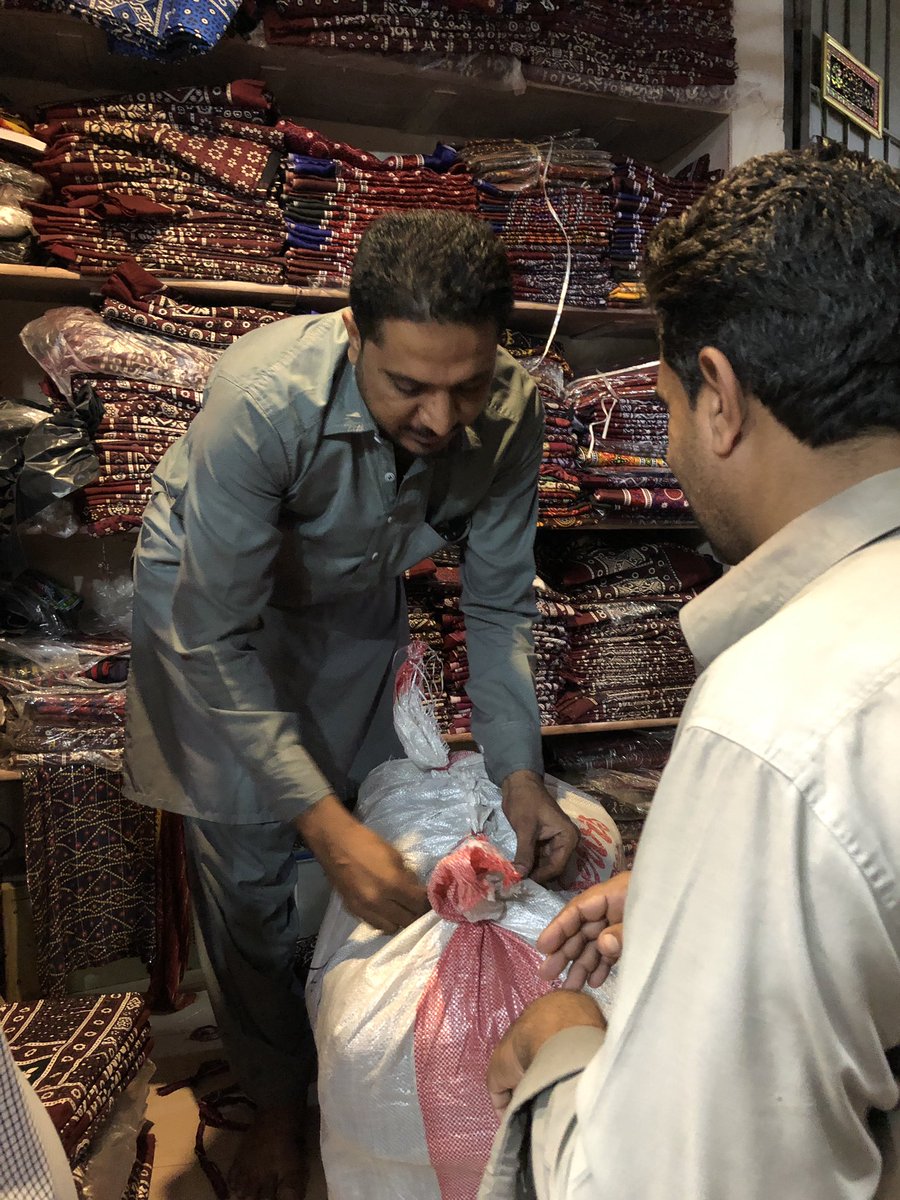 Continuation. "We've been given our notice to empty the plot that i've worked on and paid for, for the past 30 years. They asked for my papers but i lost them along the way. I didn't know anyone could come to my store after so long and ask me to leave. Where will i go now?"