Permission to talk about something really difficult...Thread:
I don't particularly want to, but yesterday, after posting an
@kickitout
video condemning antisemitism, inevitably, I'm confronted with weird and aggressive posts about Israel and Zionists, and I want to address this.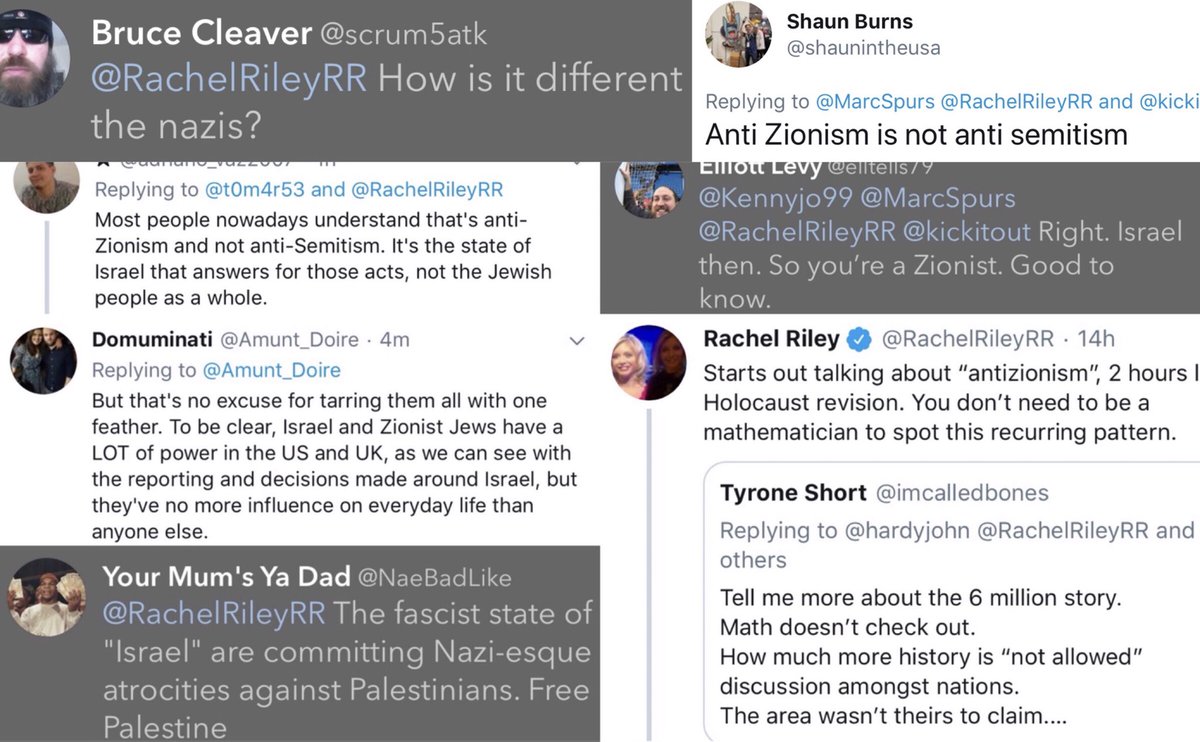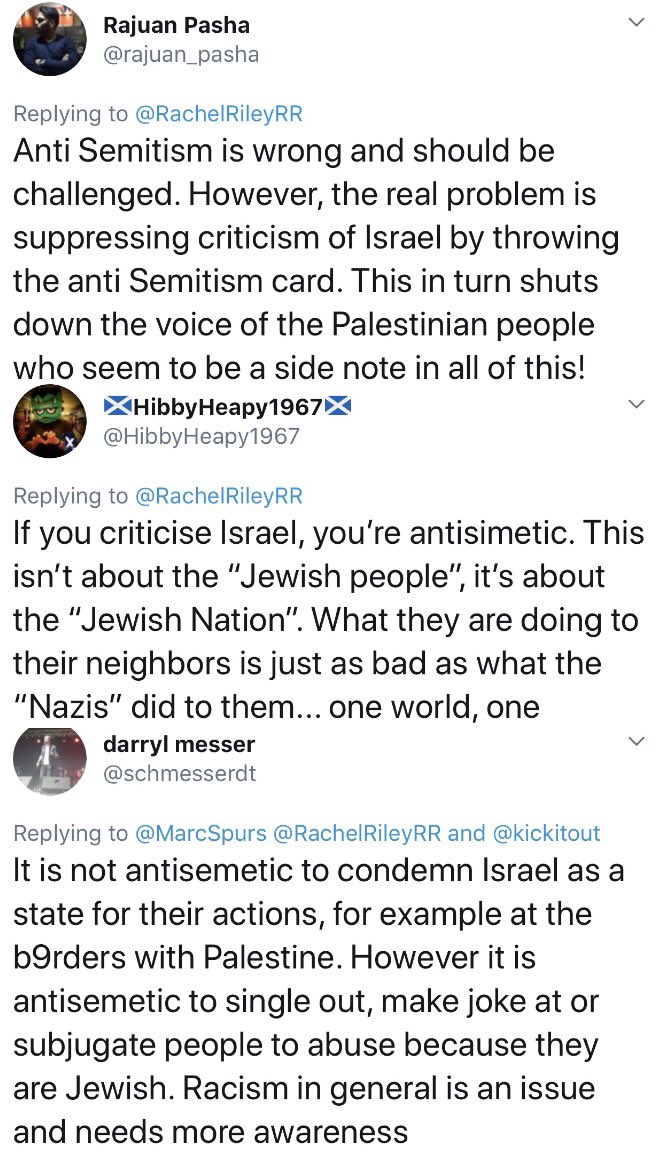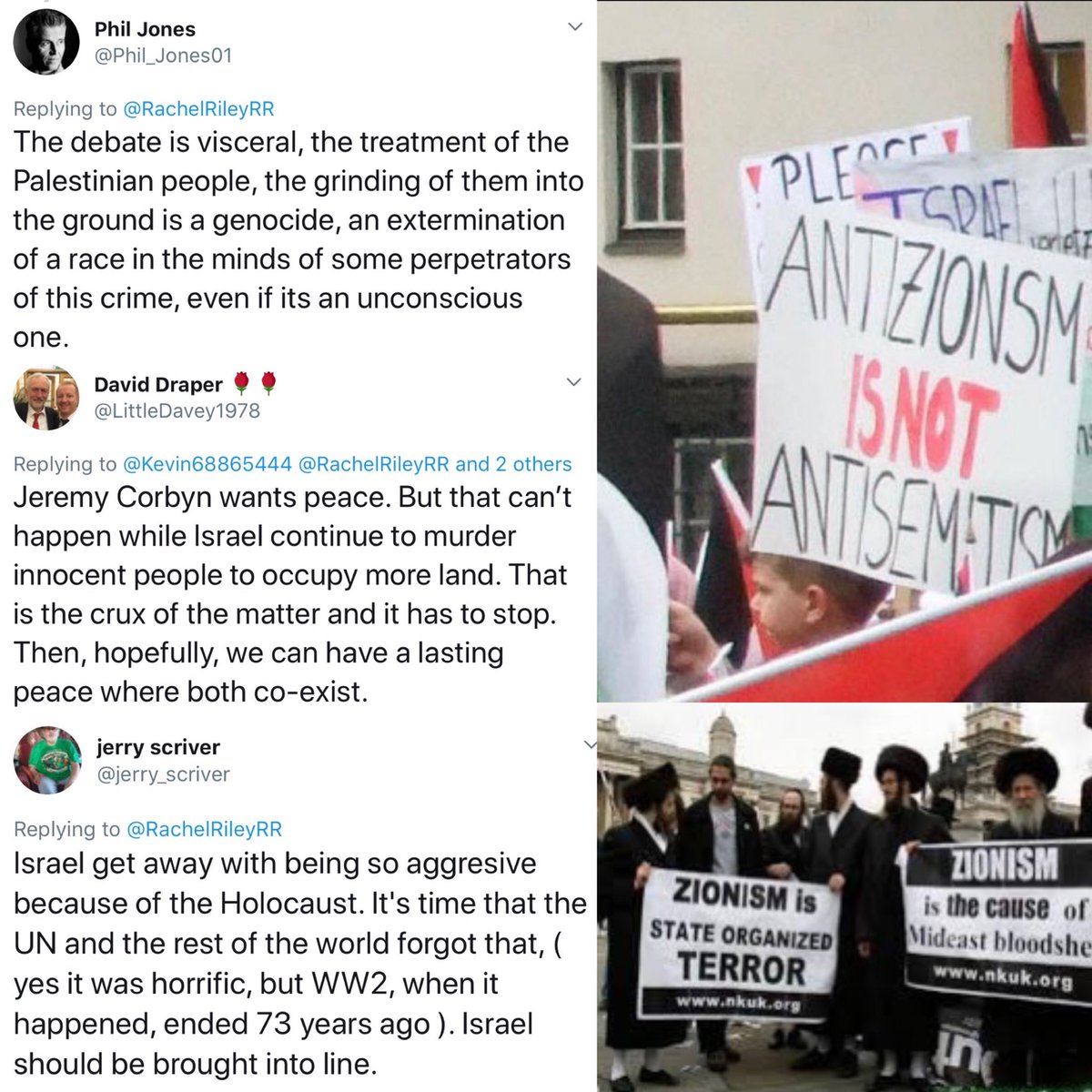 The conflicts in Israel, Palestine and the Middle East are incredibly complex issues, and not something I particularly want to go into, especially on Twitter. There are far more knowledgeable people than me on the topic who would be happy to.
Firstly, this is not in any way intended to undermine the cause/rights/feelings of ANYONE suffering, at the hands of ANY others. Legitimate criticism of Israel is NOT in question. But antisemitism masquerading as this exists, and should not be allowed to go unchallenged.
One tweet in reply to the posts following the
@kickitout
video complained about all the rich Jews pretending to be persecuted, then followed into a series uninformed tweets about Palestine and "Jews".


For the first time ever, I saw someone make an antisemitic post, carry on that path, and then listen to someone with a different view (
@SussexFriends
) and change their opinion. They'd heard some things, didn't understand them, nor the context, and turned it aggressively on Jews.
In one of their final comments, they thanked the person who sought to change their views by engaging with reasoned debate, and ended by saying they hoped others might follow suit. Unfortunately this thread is now lost, but I hope the sentiment won't be.
There are always 2 sides to a story, and sometimes that story doesn't come into play. The def'n of Zionism means something far different to how it's often being used. Please think carefully before accidentally adding fuel to the flames of antisemitism, whatever your motivation.
Finally, to avoid any ambiguity: Speaking out against antisemitism, does not equal anti-Palestinian rights. Messaging a la this video is the only style of response I'll acknowledge in the inevitable backlash to this thread.
@UJS_UK
#DialogueNotDivision