It's shocking but not surprising to see racist conduct, esp 35yrs ago. We're a racist society. We all internalize it. At least
#Northam
's sorry & owned it. Let's not lose focus on the unapologetic racists in the White House/GOP pushing racist policies causing POC harm every day.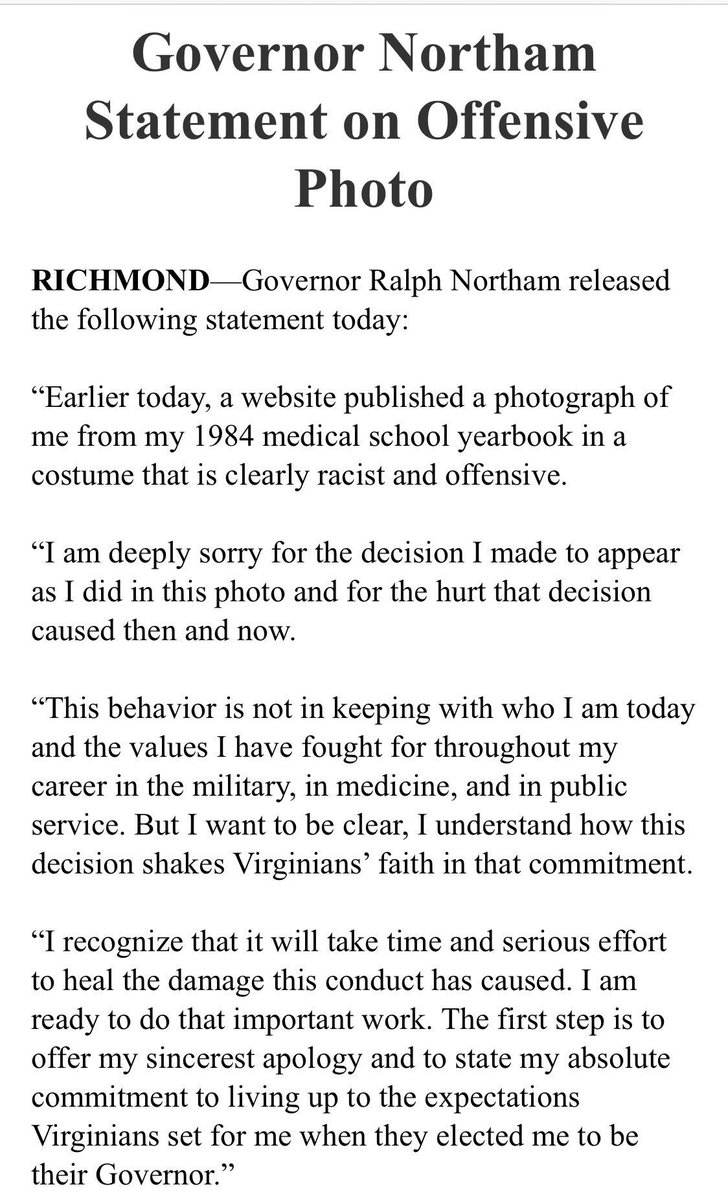 I don't want to make excuses for Northam's appalling & offensive racist conduct. I do want to acknowledge those who recognize their racism & fight against it are not the same as those who don't give a damn and embrace it. The 1st are allies in the bigger struggle against the 2nd.
FWIW My view is also informed by a "kompromat" perspective. The big picture in America today is that Russia & others hostile provoke us to turn on one another, try to divide us, with a compromising pic. We're all vulnerable in some way. We can't let kompromat be the new norm.