Reading media reporting on "Talent vs Luck: The role of randomness in success and failure" has made me wonder about potentially better ways to report and interpret simulation-based research. It's a nice NetLogo toy model!
arxiv.org/abs/1802.07068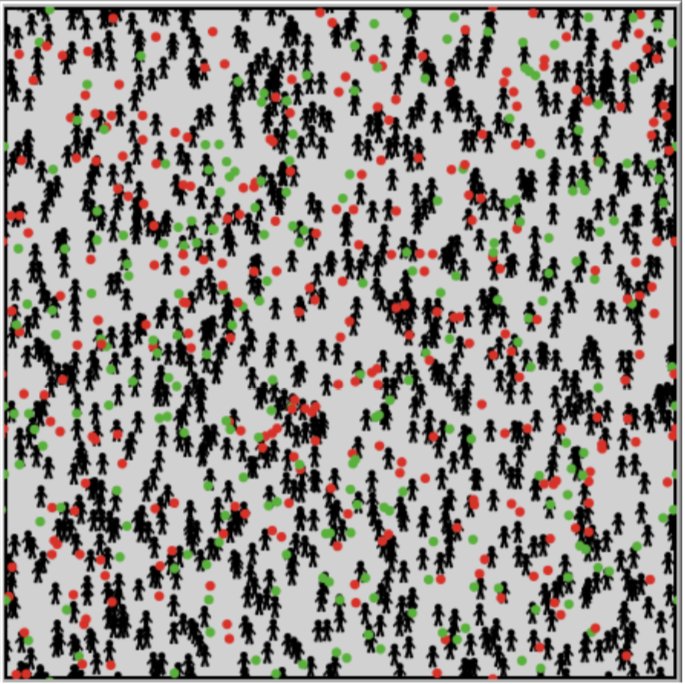 To what extent do simulations like this toy model "answer questions" or "show" a phenomenon or causal relationship?
The authors find that their model of agents with normally distributed ability who randomly encounter success-generating (i.e., lucky) and success-inhibiting (i.e., unlucky) events yields an uneven distribution of success among their agents. That's cool!
They took something that is a pretty good approximation of what we think we know (ability/talent is normally distributed within populations) and produced an outcome that is a pretty good approximation of something else we think we know (success is unevenly distributed)
All they had to add to their model for this dynamic to emerge was randomly encountering success-producing and success-inhibiting events. Parsimonious!
But it doesn't demonstrate that sheer random luck ~is~ a driving force behind this uneven distribution of success. It demonstrates that uneven distribution of success ~is consistent with~ a luck-based explanation. It ~could~ contribute.
It's a compelling model in need of empirical investigation. Toy models like this are powerful thought experiments that answer questions like, could ~these~ assumptions produce ~that~ outcome? Or, what dynamics emerge from ~these~ assumptions?