Some questions for you:

What do you have against female-only spaces, which women need and want and the law protects for a reason? Why do you begrudge women the right to determine our boundaries and the legal definition of woman on which our protections rest?

1/
What evidence do you have for your implied assertion that trans-identified males are at risk from other males in the UK?

What evidence do you have that trans-identified males are more at risk from other males than women are from ALL males?

2/
Clue: Trans-identifying males are almost twice as likely to COMMIT murder than to be the VICTIMS of murder. In the UK (2008-17),12 transwomen committed homicide while 7 were victims:
transcrimeuk.com/2017/11/16/tra…
The UK is one of the safest places in the world to be trans.
3/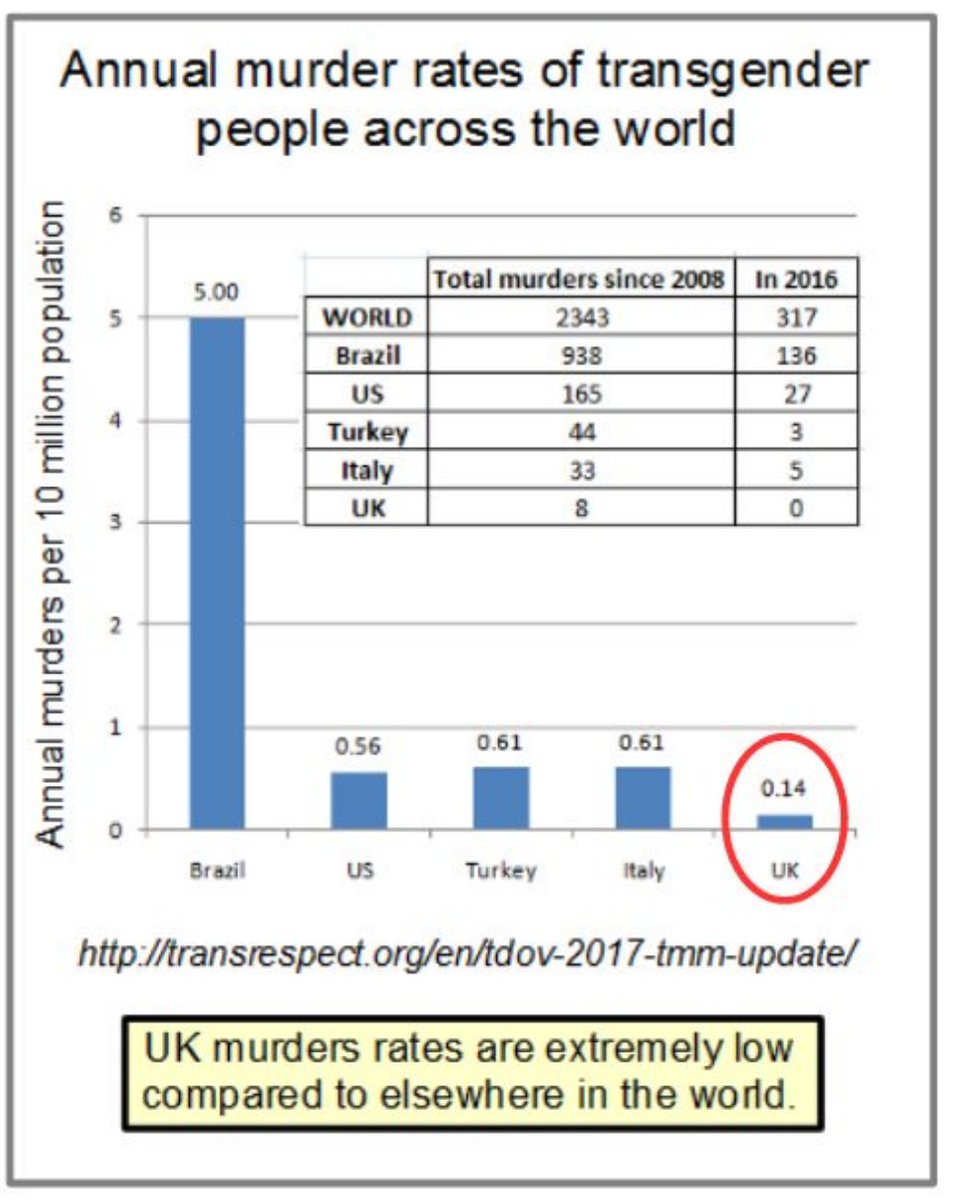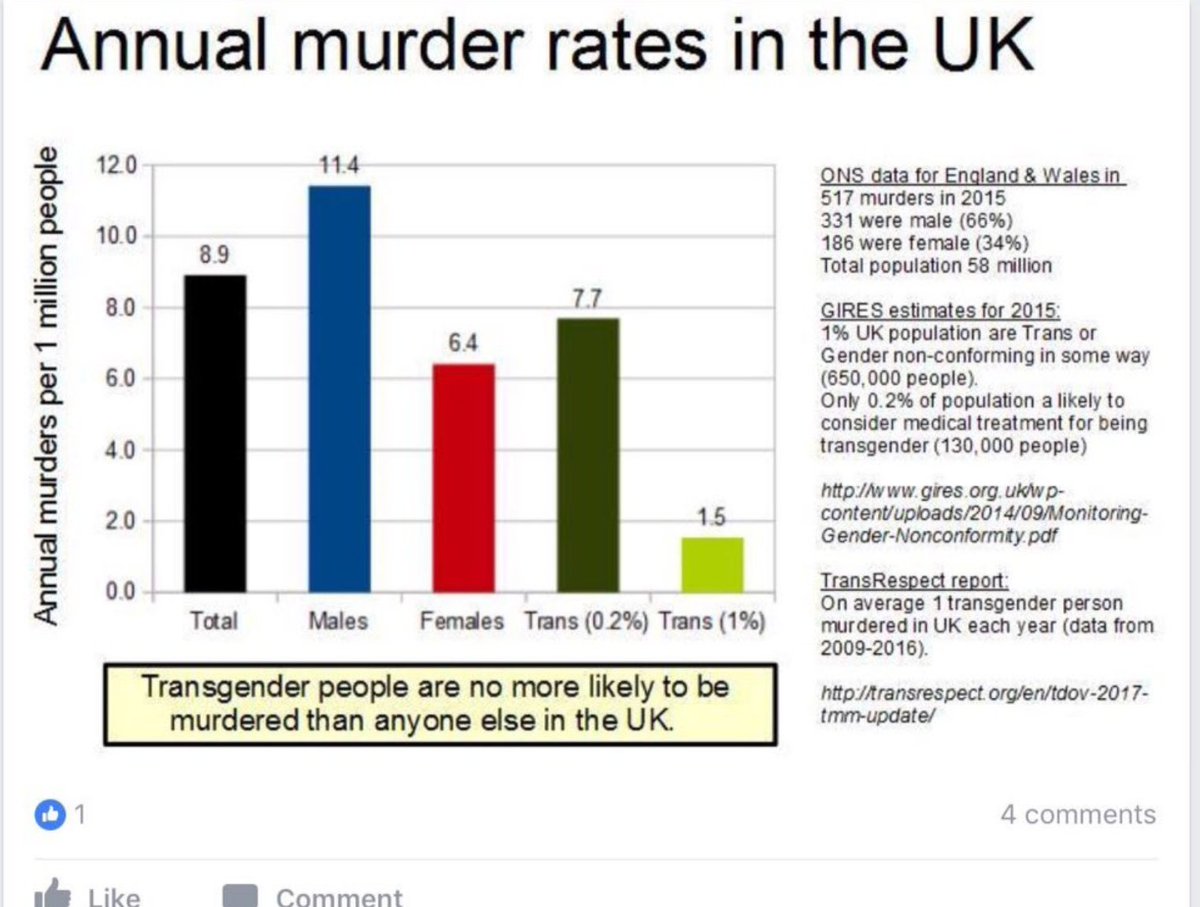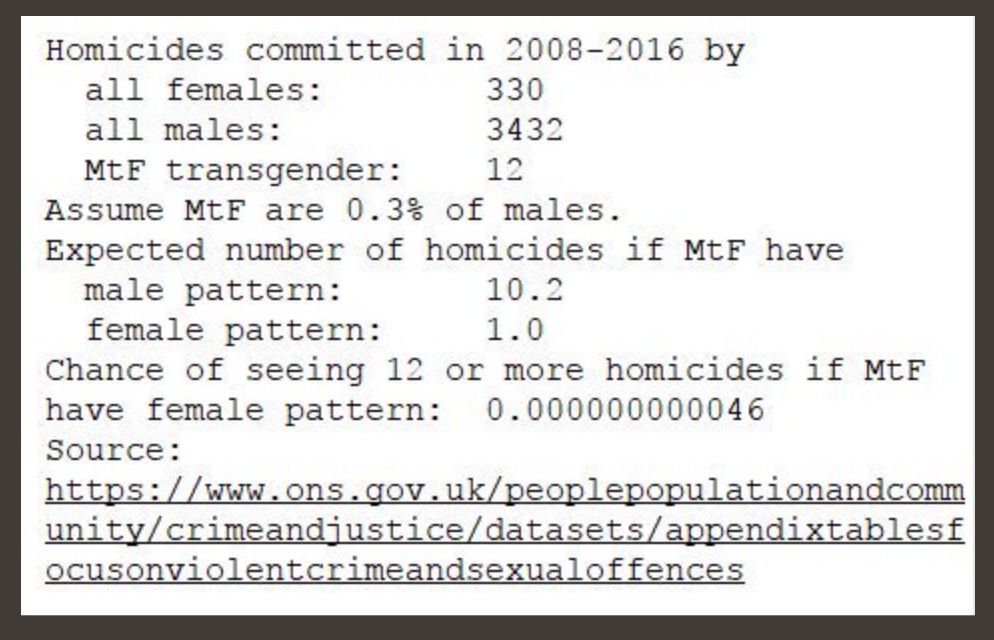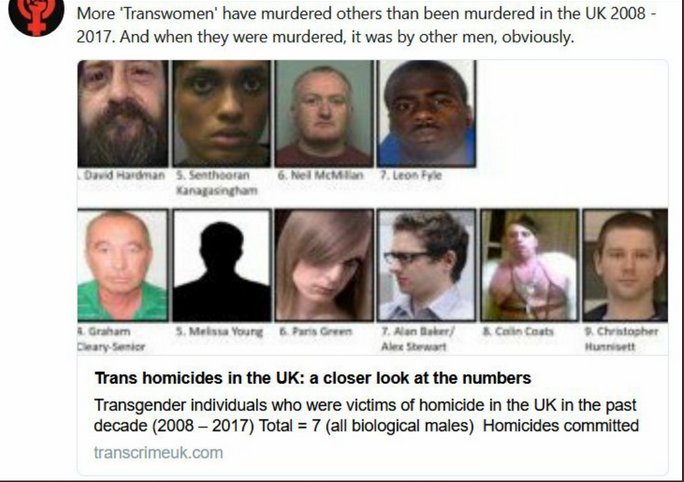 Why do you ignore the evidence of the largest cohort study on MtF crime, which shows that transition does not reduce male-pattern criminality?
"Regarding any crime, male-to-females...retained a male pattern [of] criminality [including] violent crime."
journals.plos.org/plosone/articl…
4/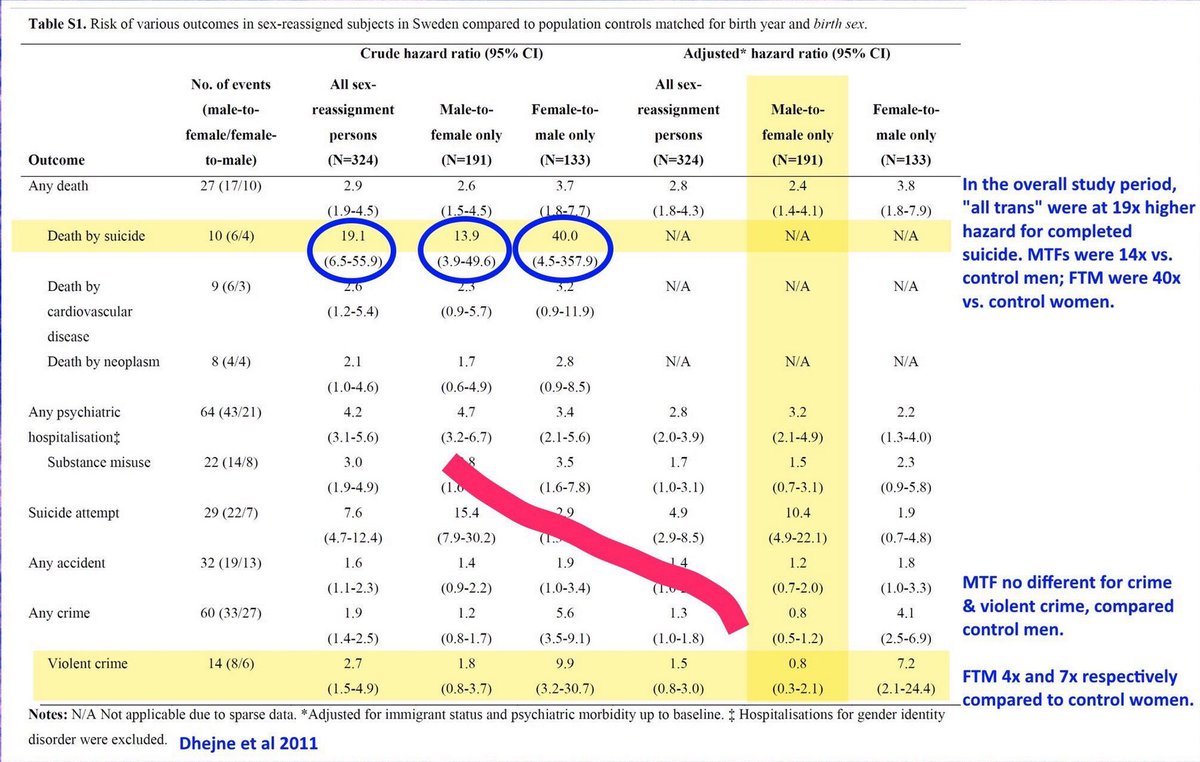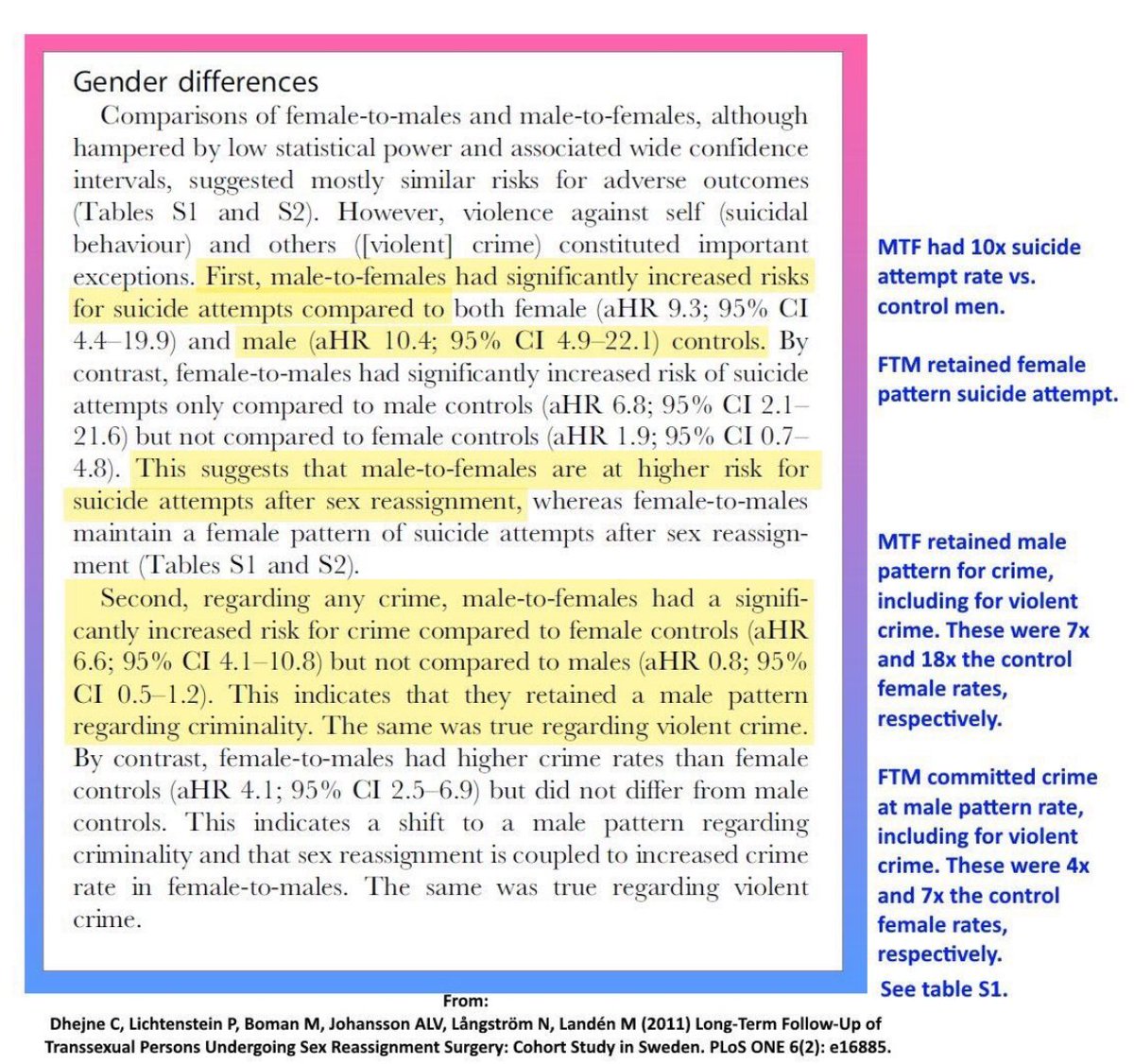 Why do you ignore the reality of serious sexual violence against women and children by male predators who identify as transwomen?



5/
Why should my mother, my daughter, my sisters or myself have to agree to trans-identifying males with violent woman-hating attitudes like this in spaces that are reserved by law for natal females?
6/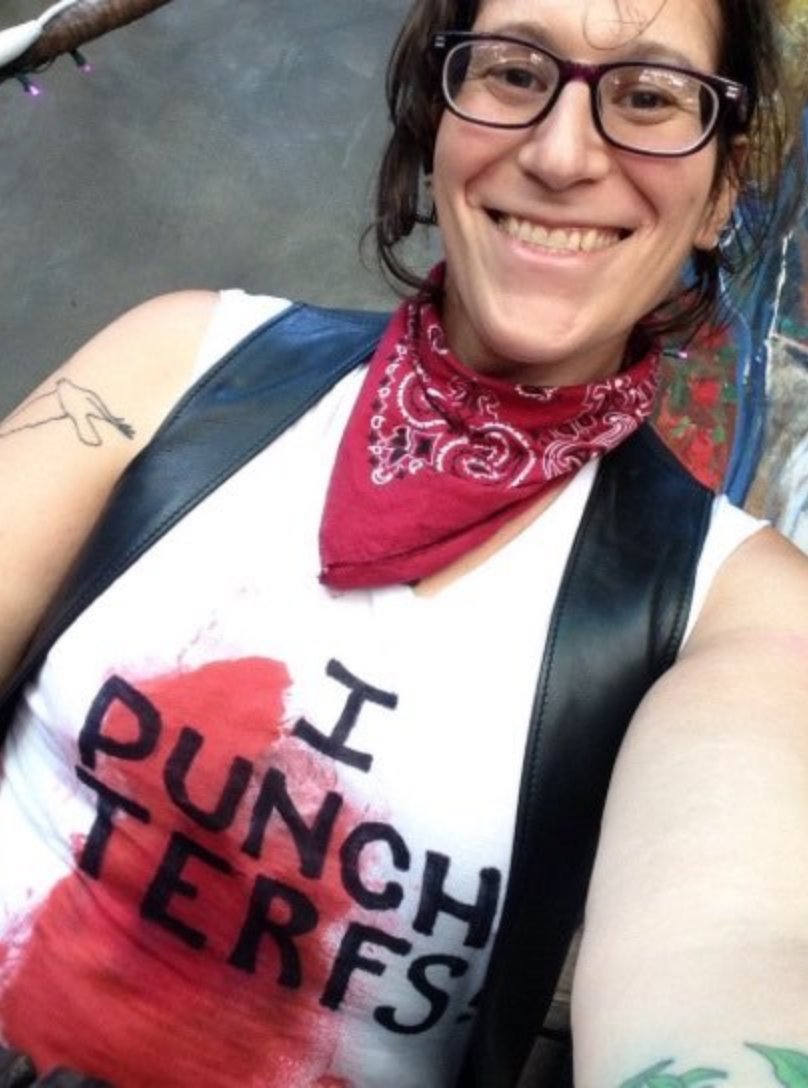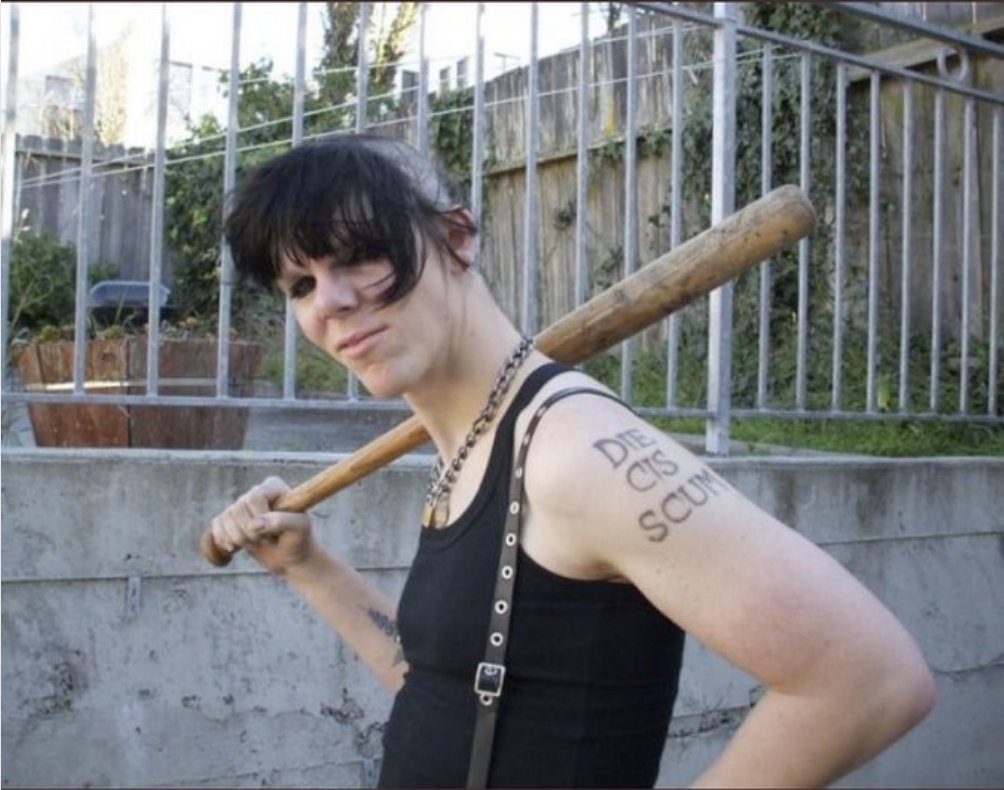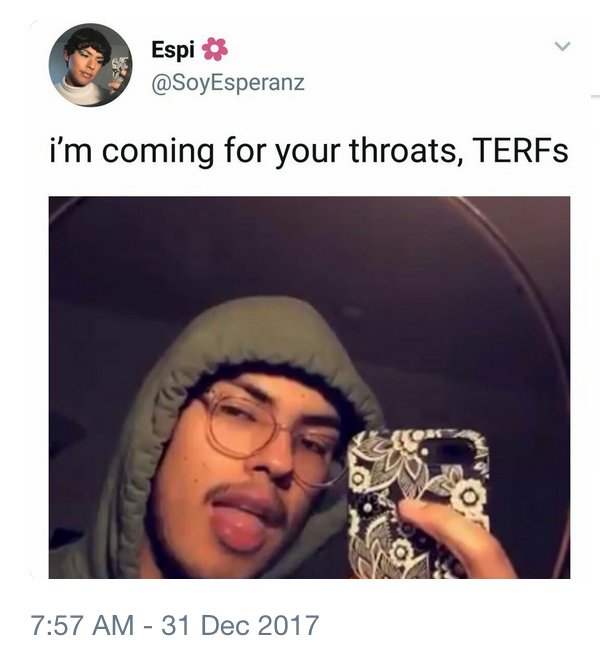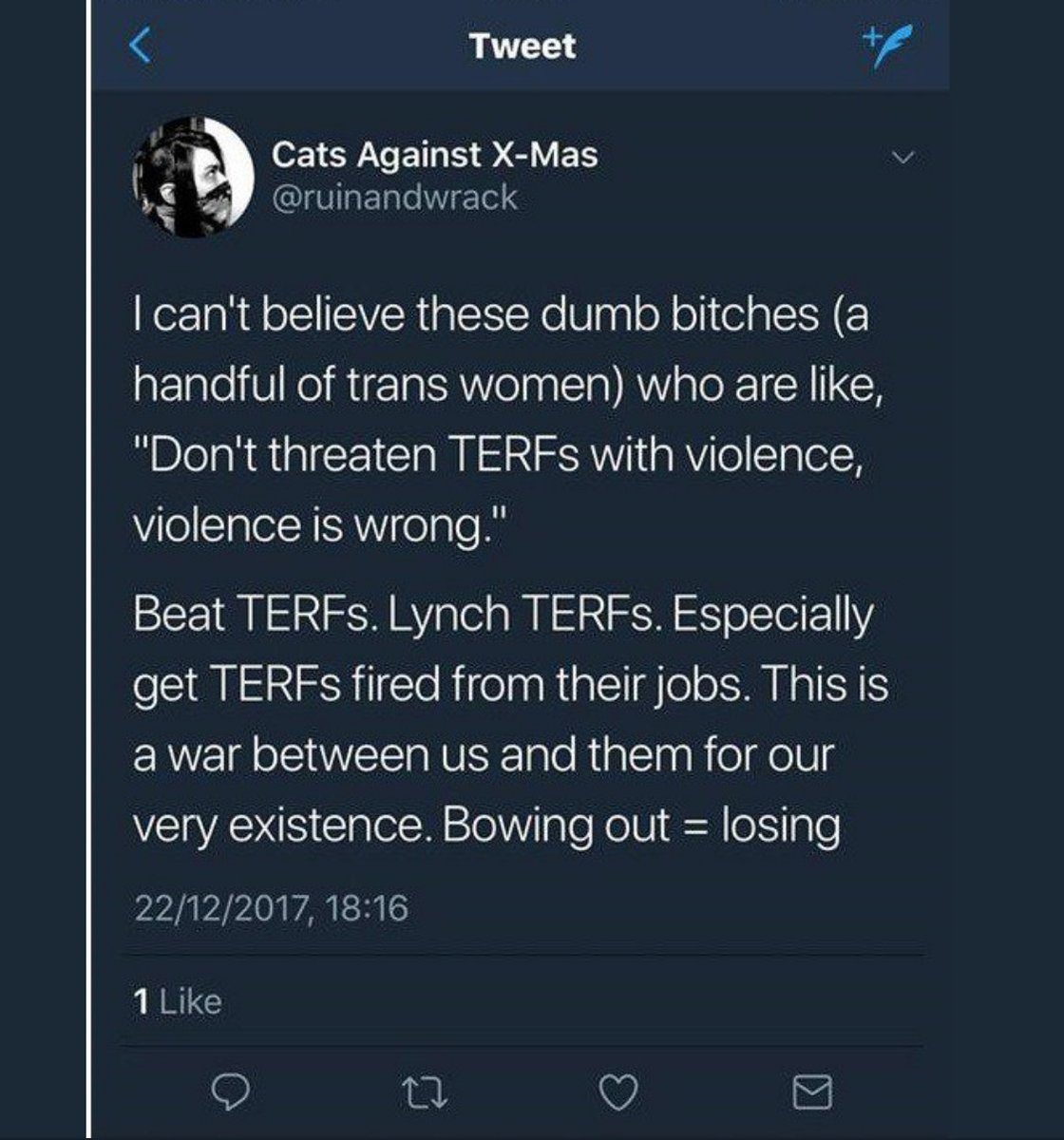 Why should women have to put up with men like this in our spaces, shortlists, and on jobs & award schemes designed to redress prejudice against females?

Why do you want all female-only spaces turned mixed-sex, as self-ID would inevitably do?

7/
Why should male rapists be rewarded by being moved to being closer to potential victims, where they have been shown to commit further attacks?
dailymail.co.uk/news/article-4…

8/
Why, when there is copious evidence of the lengths that male voyeurs, flashers and rapists already go to in order to prey on women and girls, do you believe that such men would not exploit gender self-ID law?


9/
Why, when the Target study has proved an increase in sexual offences directly correlated to gender self-ID, do you seek to push women into colluding with our own victimisation? Whose interests are you serving?
Via
@pauldirks
womanmeanssomething.com/1034-2/

10/
Why do you think that admitting natal males into female-only spaces is the only solution to the violence you claim they experience? Why are you not looking at alternatives?
NB Transwoman
@hopepinkboots
has long documented how safe it is for transwomen to use the men's loos.

11/
Why, in the face of this evidence, do you choose to empathise more with trans-identified males than with women?

Is this just male empathy bias? Because you are a man, is it easier for you, less problematic or better peer-rewarded, to empathise with males than with females?

12/
Why does your party ignore the rational, civil, persistent requests of organisations such as
@Womans_Place_UK
, which champions transwomen as well as women, to engage in constructive, evidence-based dialogue?
Their 5 demands are eminently reasonable:
womansplaceuk.org/our-demands-2/

13/
Lastly, councillor
@JoeOtten
, what are you, as a man, doing to tackle male violence?
And what are you doing to challenge other men's prejudice against feminine, feminised and GNC males and to embrace them within an expanded understanding of manhood in the 21st century?

14/
This content can be removed from Twitter at anytime, get a PDF archive by mail!
This is a Premium feature, you will be asked to pay $30.00/year for a one year Premium membership with unlimited archiving.
Don't miss anything from @MadamBiro,
subscribe and get alerts when a new unroll is available! This is a Premium feature, you will be asked to pay $30.00/year for a one year Premium membership with unlimited subscriptions/alert.