(1)
#PhotoThread
: Team Trump current events. April 13, 2018.
#MAGA
#KeepAmericaGreat
You can find links to all my photo threads at:
godlessnz.wordpress.com/2017/10/27/lin…
… …
BELOW: POTUS with proud survivors & family members affected by online sex
trafficking, as he signs the FOSTA Act.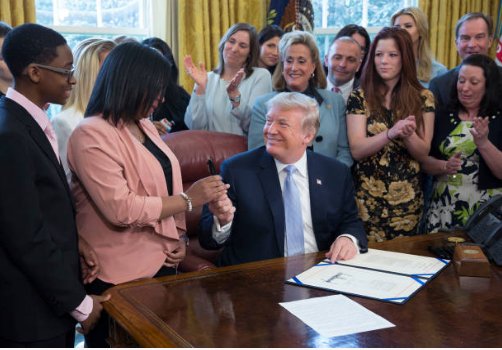 (2)
After the tragedy of losing a child or surviving online sex trafficking, these brave Americans celebrated the signing of the 'Allow States and Victims to Fight Online SexTrafficking Act of 2017' on April 11. Above, Yvonne Ambrose, a victim's mother, receives a signing pen.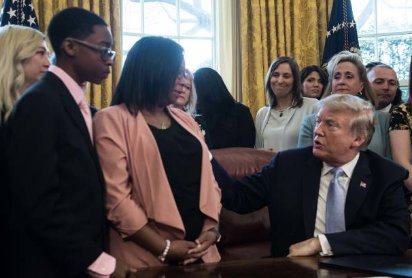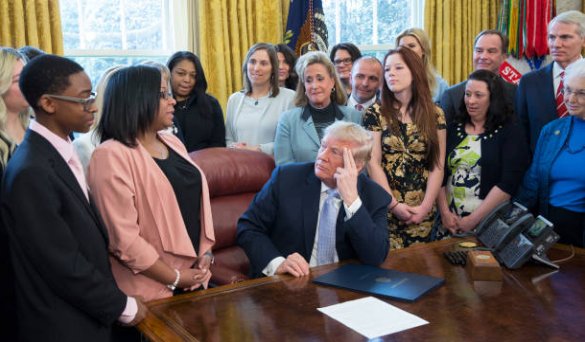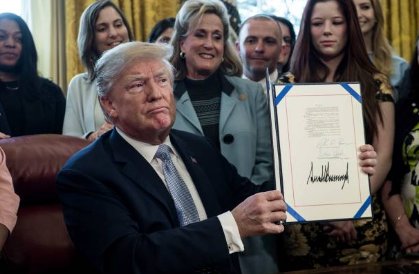 (3)
President Trump has done more than any other to stop and prevent online sex trafficking and all forms of abuse, exploitation and trafficking of children, women and men.
A special moment here:
(4)
VP Mike Pence waves at visitors to the Capitol after swearing in new Senator Cindy Hyde-Smith (R-MS) who replaced retiring Sen Thad Cochran.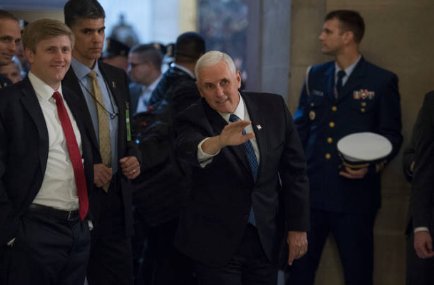 (5)
VP recently made a fundraising trip to Boston.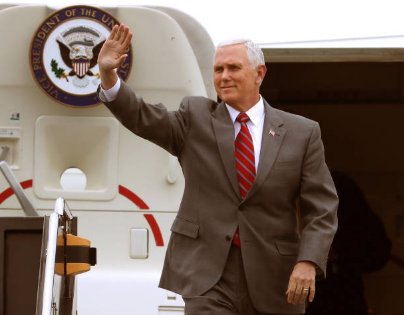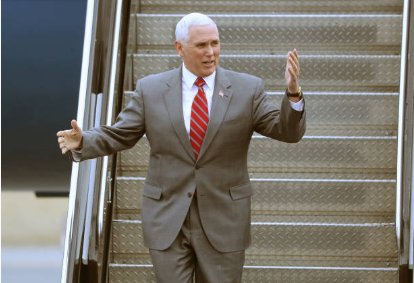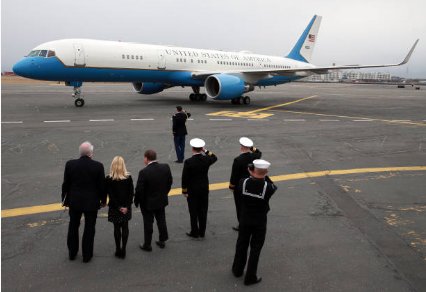 (6)
Shoutout to the hardworking Acting Secretary of State John Sullivan, who video conferenced with the White House yesterday regarding Syria, from Lima, Peru. Diplomats, military and others deployed around the world work so hard for us.
(7)
POTUS with Governors and Congressional reps discussing agriculture and trade on 4/12/18. This is when he floated the *possibility* of joining the CP-TPP if, and only if, the deal was significantly better than 2016. Which it won't be, so he won't. Relax.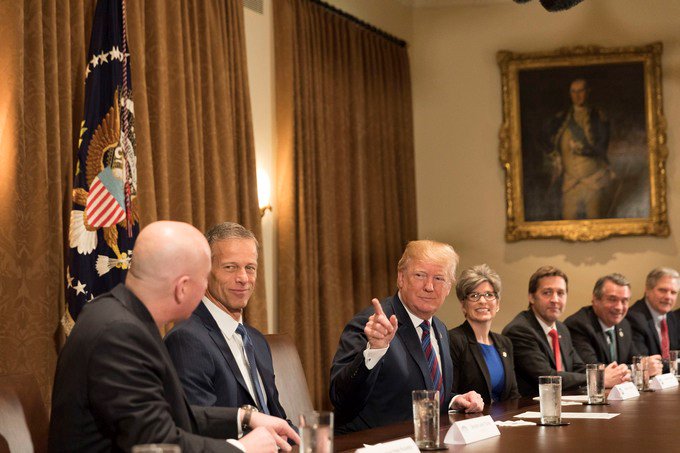 (9)
The leaders of the modern-day Allied Forces, aka P3, which stands for 3 of 5 permanent member countries of the UN Security Council. The other two, Russia and China, can seldom be relied upon to uphold the UN Charter.
#PeaceThroughStrength
#PrincipledRealism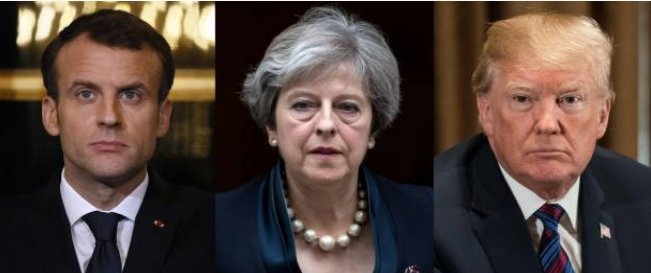 (10)
It doesn't pay to piss off Secretary Mattis.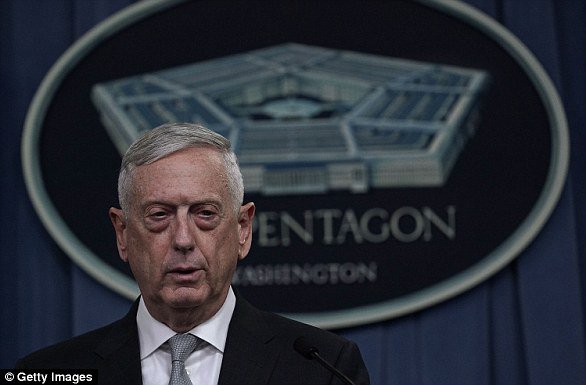 (11)
Hopefully Assad and his allies get the message this time. If not, we will strike again.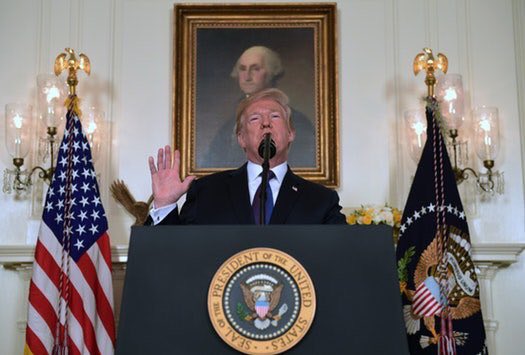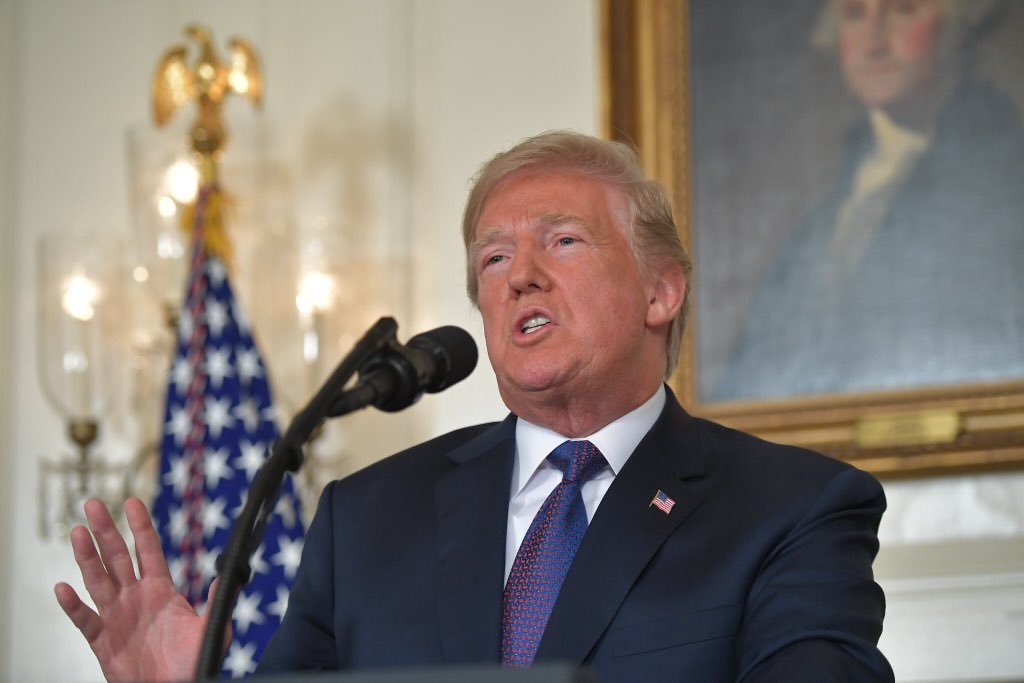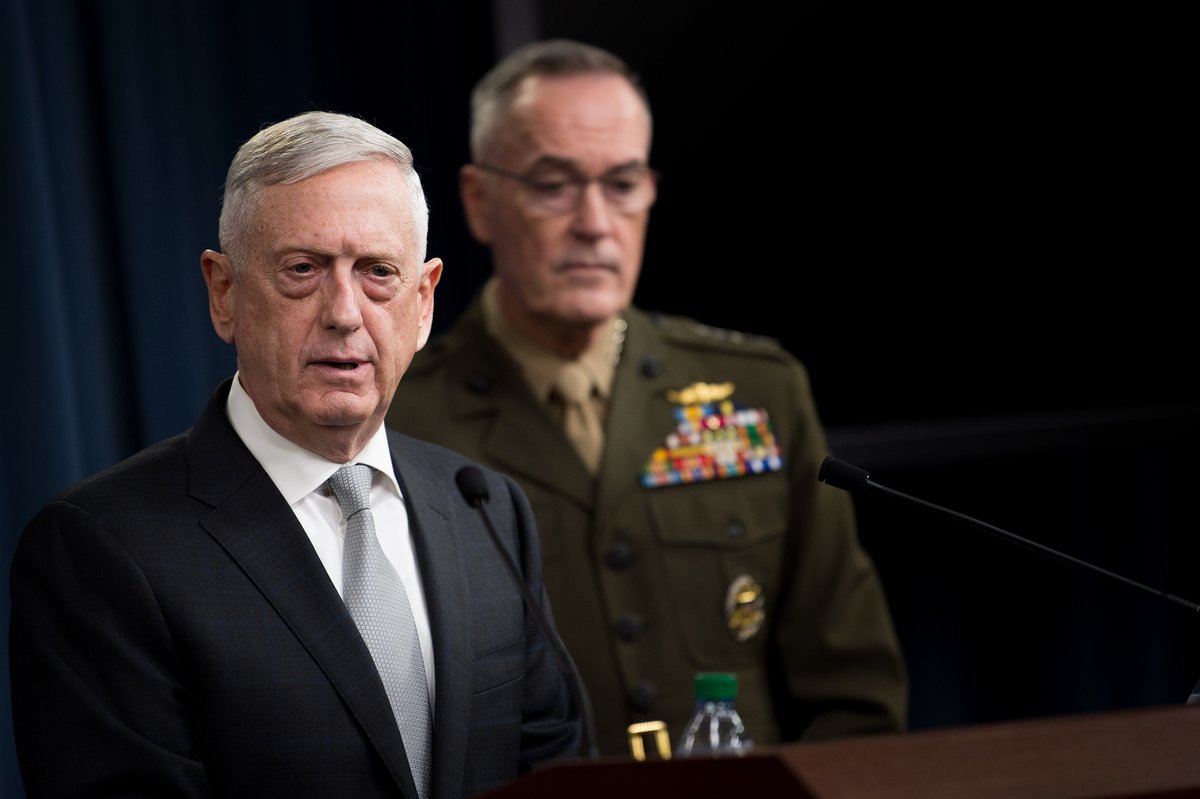 (12)
Some photos, videos and maps about the Syria strikes:
(13)
Official WH photo of the situation room before VP left for Peru on Friday. Sanders, McGahn, unknown x 2, Haley, VP, POTUS, Bolton, others I don't recognize, Mattis, Dunford. John Kelly would have been there too, along with Pentagon & State officials.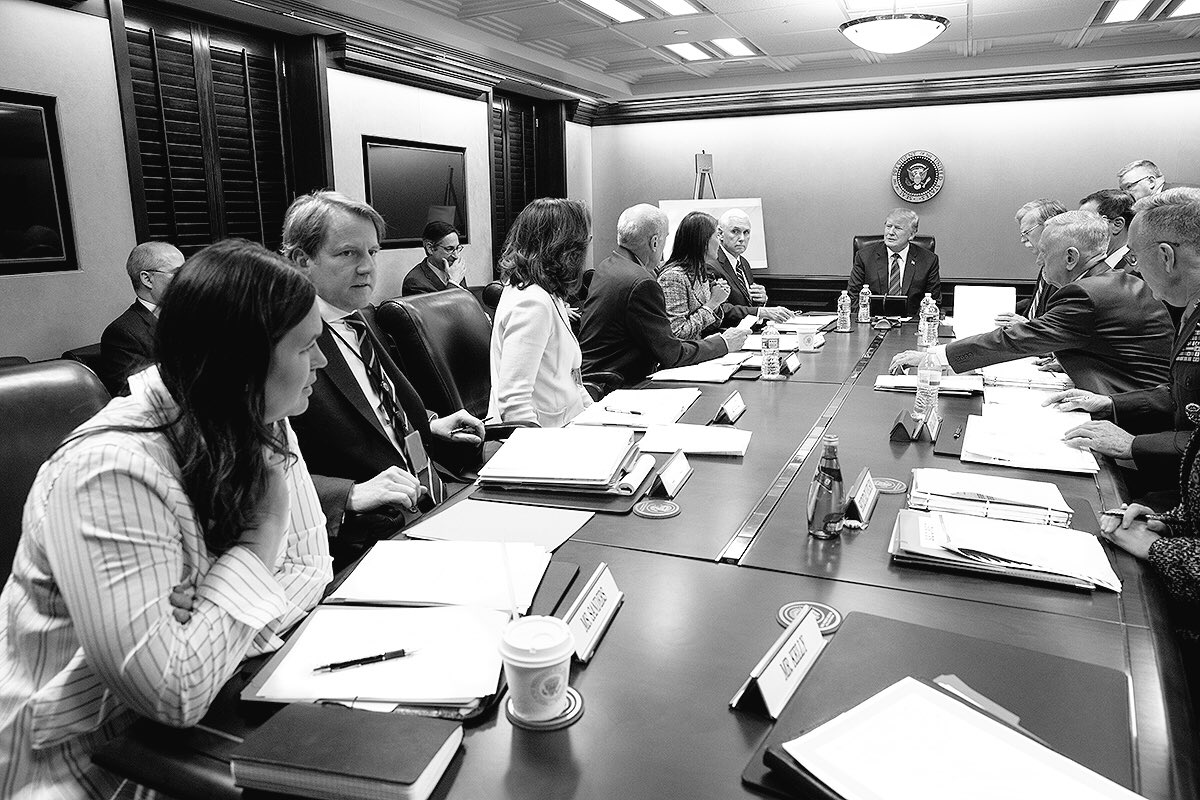 (14)
Zoomed-in situation room photo.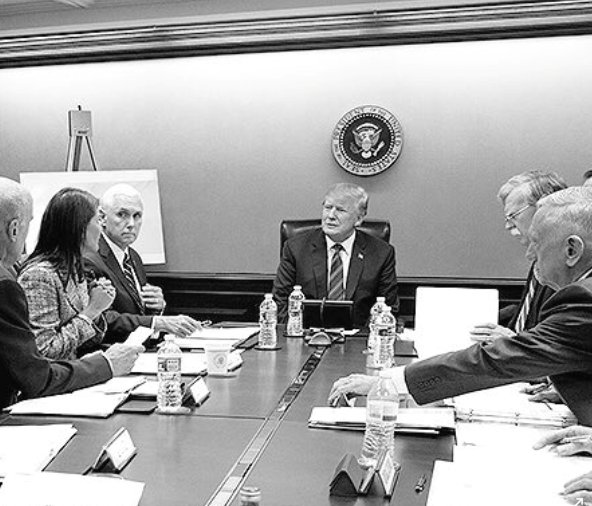 (15)
Secretary Zinke rides a horse in Washington DC. Love it.
(16)
They're on their way! Shinzo and Akie Abe have departed Japan to spend two days at Mar-a-lago with the Trumps.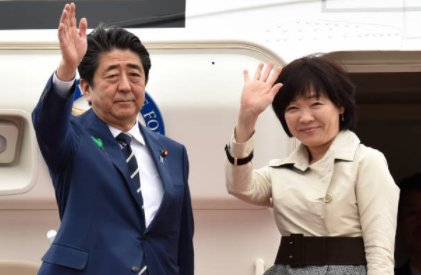 (17)
Official Japan PM account:
(18)
Super excited crowd welcomes POTUS to Palm Beach ahead of Shinzo and Akie Abe's arrival.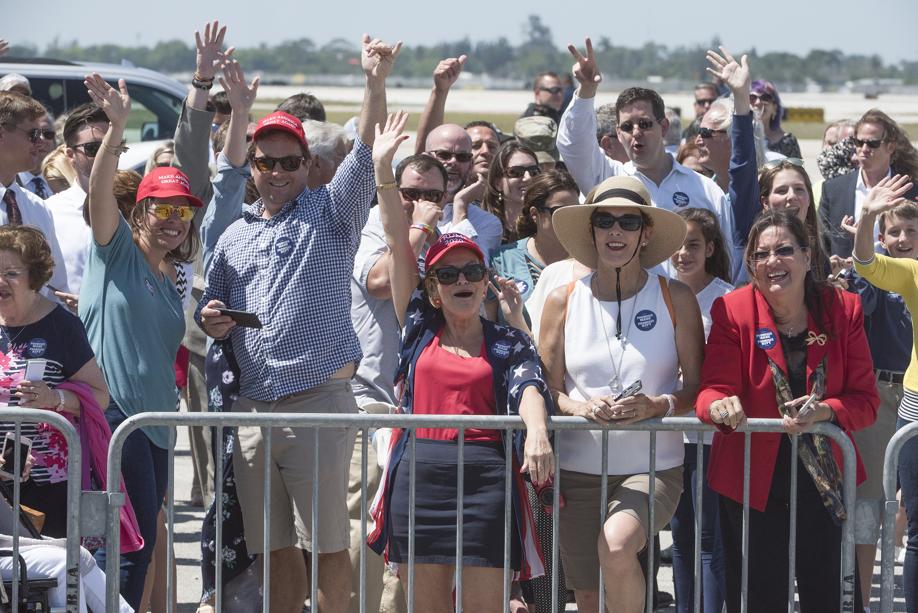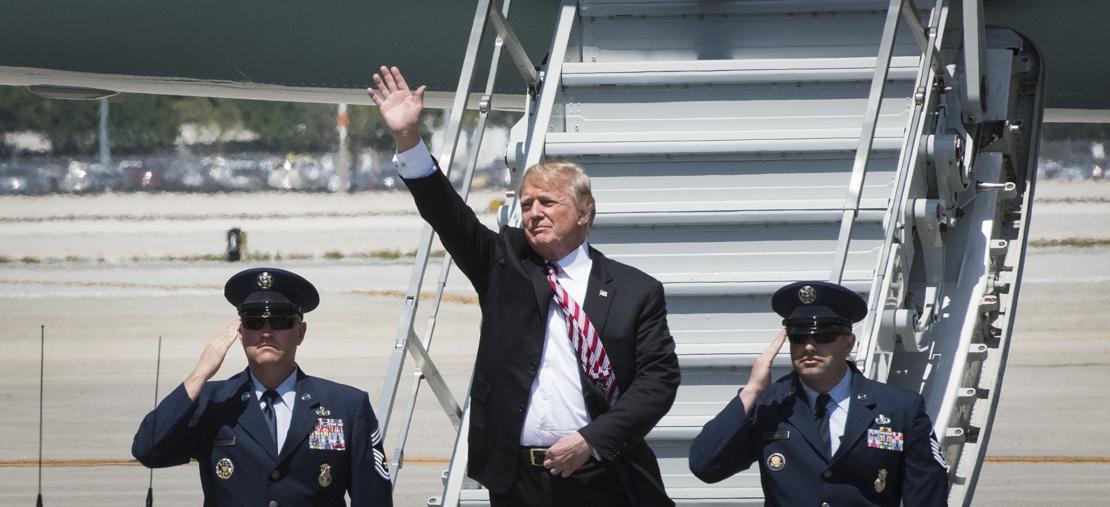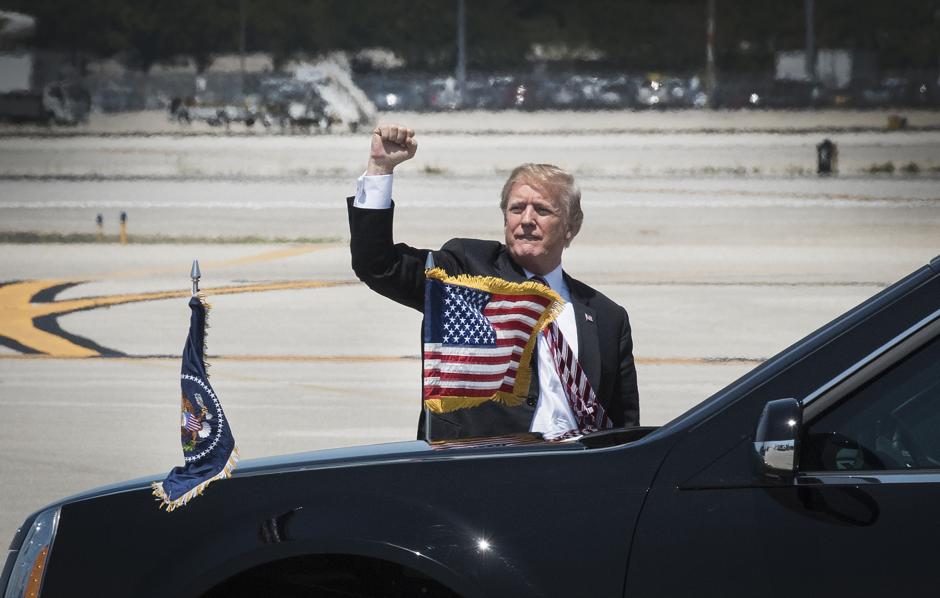 (19)
Great pics out of the Japan PM's visit to Mar-a-lago.
Fun fact: The cereal heiress who built Mar-a-lago bequeathed it to the federal govt for use as a winter White House but they later decided to sell it. Donald Trump was the purchaser in the 80s.
(21)
Abe and Trump are such good friends.
(23)
Rest in peace, Barbara Bush. 1925-2018.🙏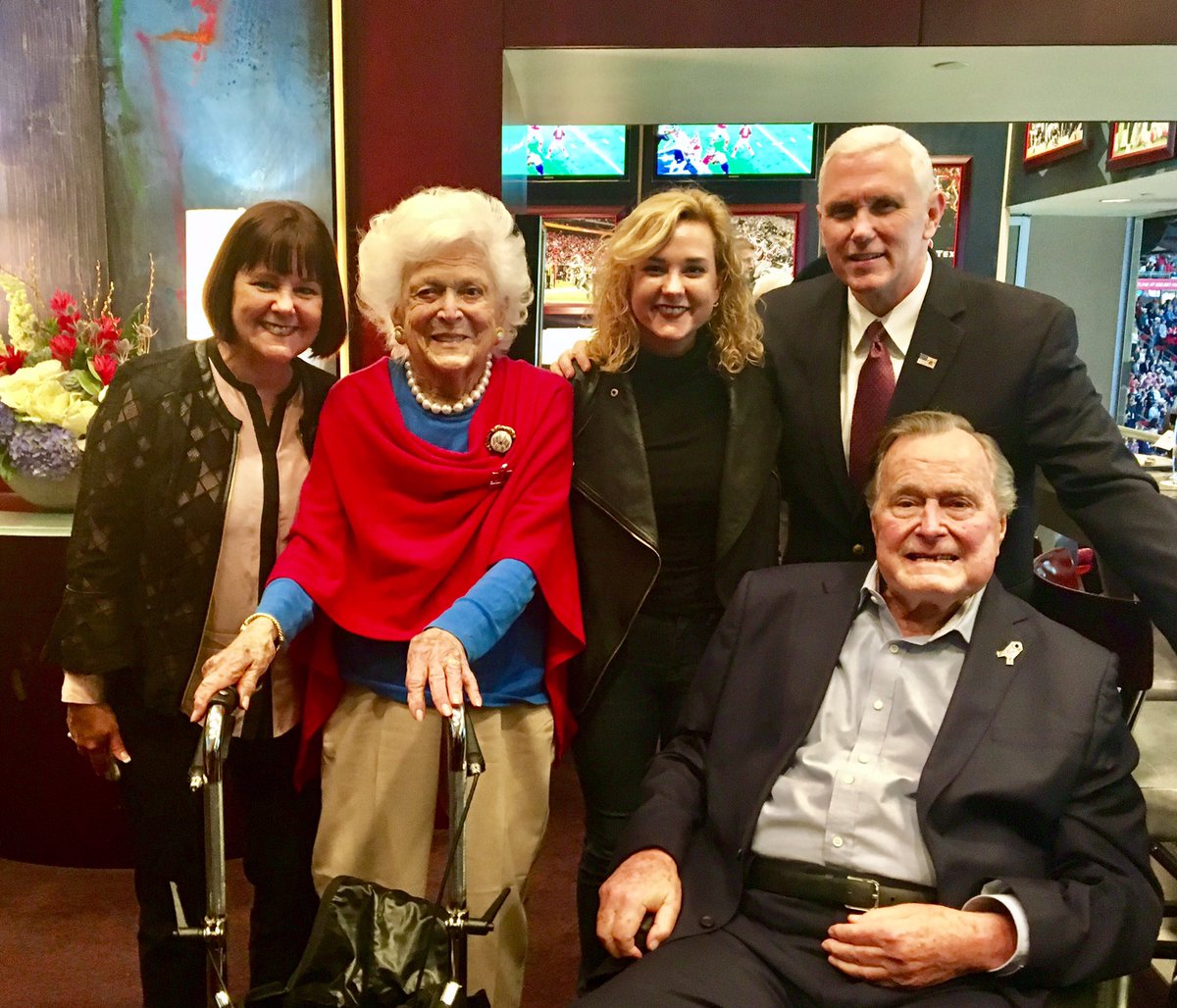 (24)
Look at how happy these kids were to meet our Vice President at the Capitol today.
(25)
One more female defense minister falls under the spell of the Warrior Monk. This time Albania. We must be in double figures now.
(26)
The USA finally has a Trump-appointed Ambassador to Denmark. Great, now let's get all the other nominees confirmed, too.
(27)
Secretary Perry is in India, a country that the US now sells petroleum products to. Amazing.
(29)
US flags lowered to half-staff outside the Bush Library in Houston overnight. People have been visiting and leaving flowers.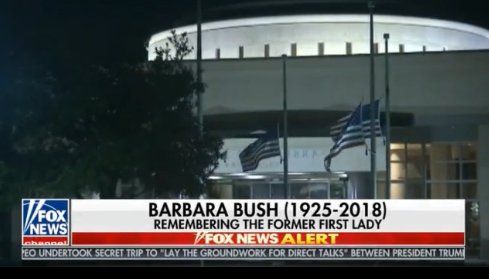 (30)
I love seeing the Trumps and the Abes together. It's like the Reagans and the Thatchers.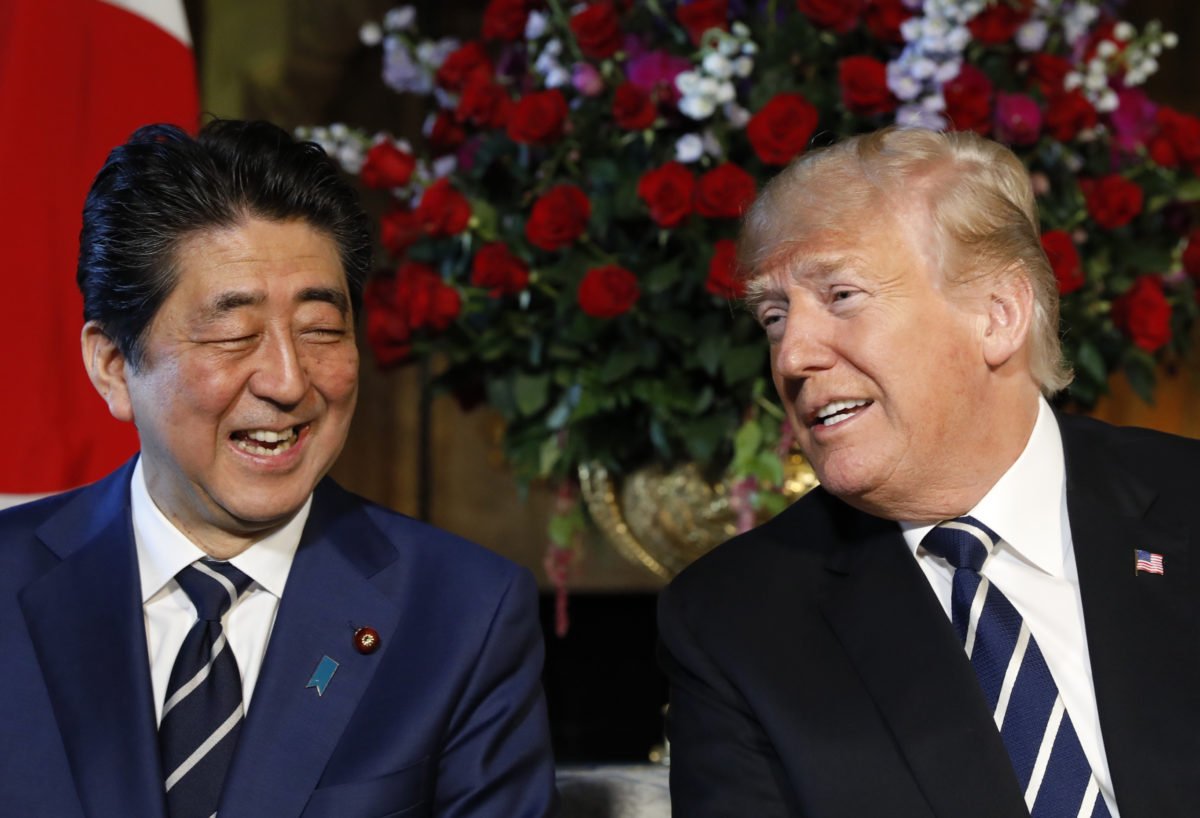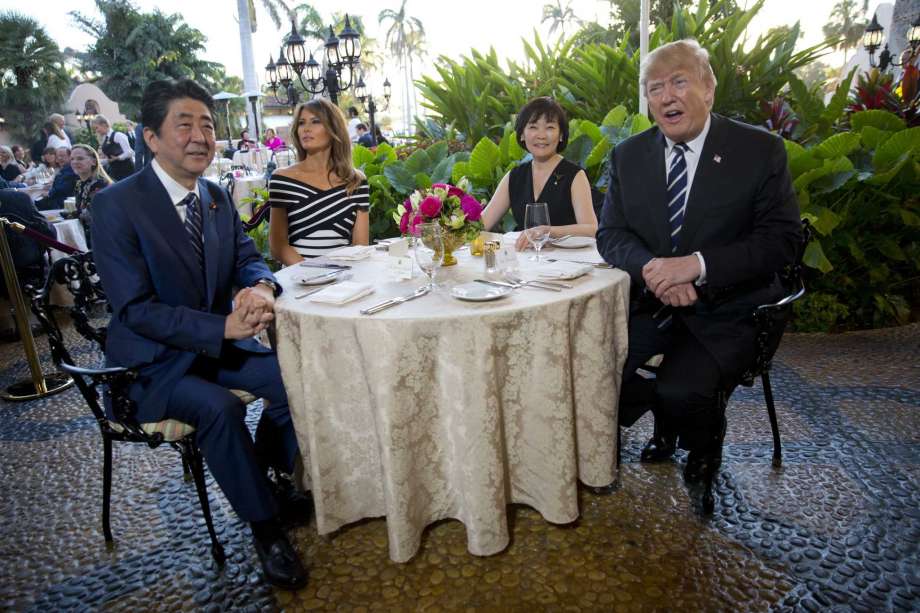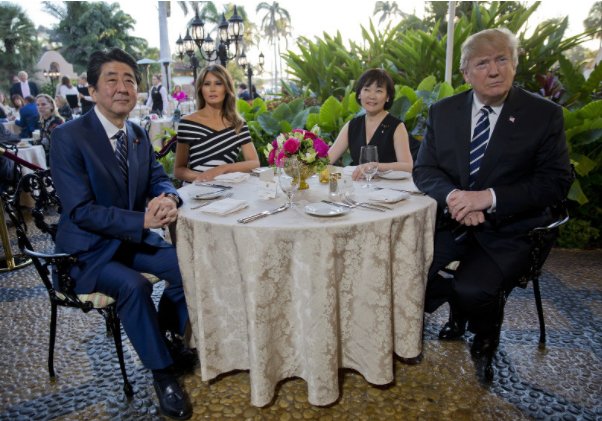 (31)
I think they spent some of the time during this walk discussing golf, don't you?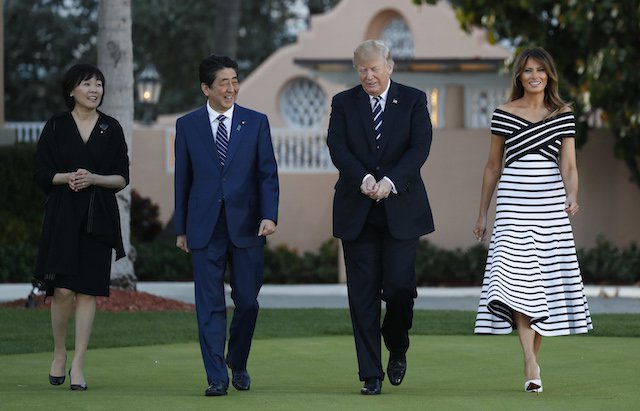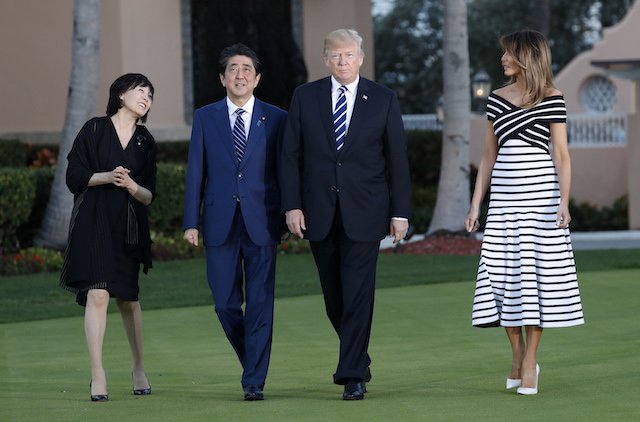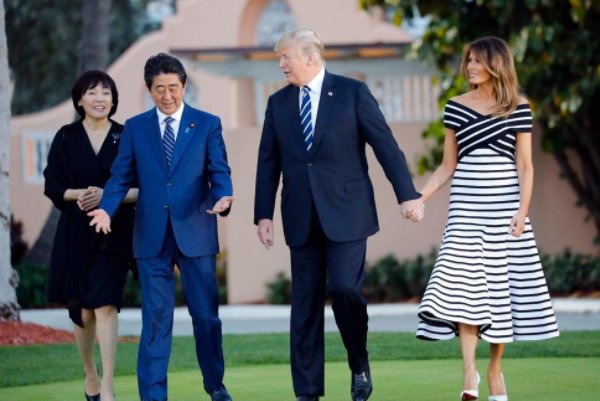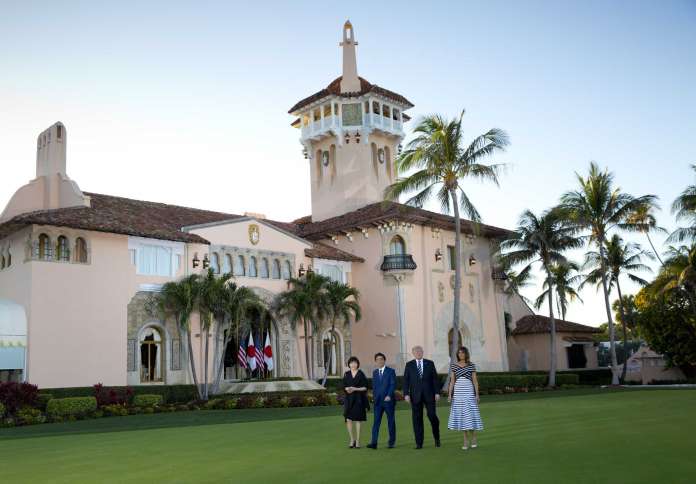 (32)
So sweet.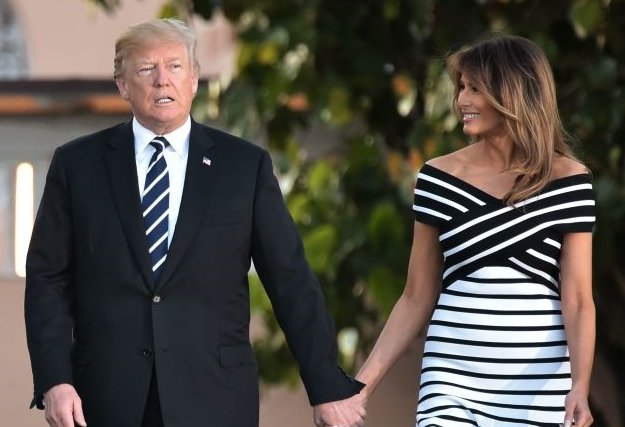 (33)
Golf time in West Palm Beach.
(34)
Official WH photo of the American flag at half-staff above the
@WhiteHouse
in memory of former First Lady Barbara Bush, Wednesday, April 18, 2018.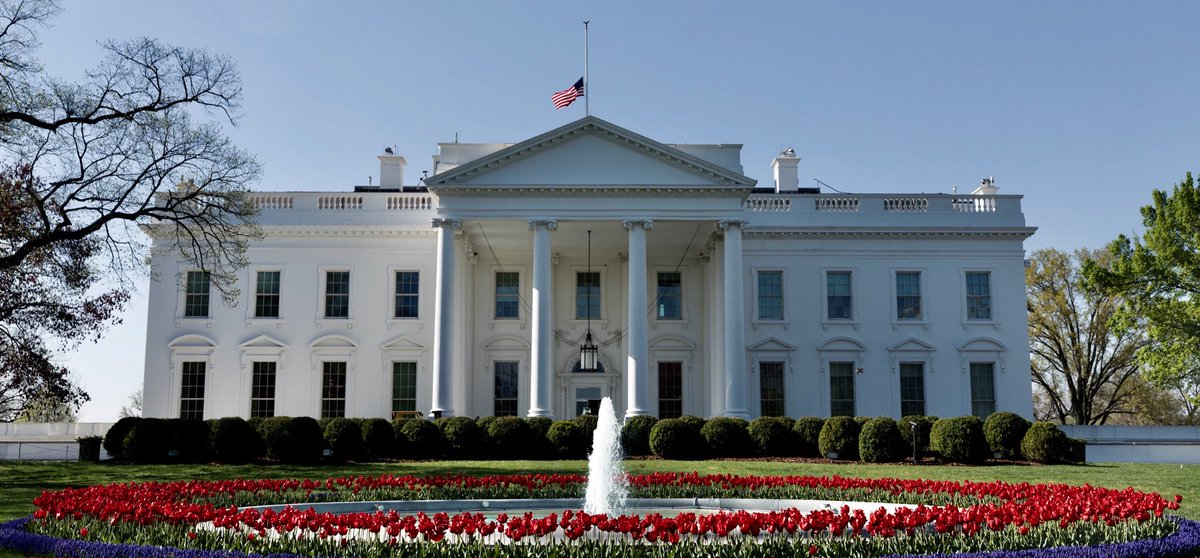 (35)
Our amazing DHS Sec Kirstjen Nielsen visited Calexico
#BuildTheWall
upgrade site today and was all smiles with our brave CBP personnel. A great journey begins with one small step. More here: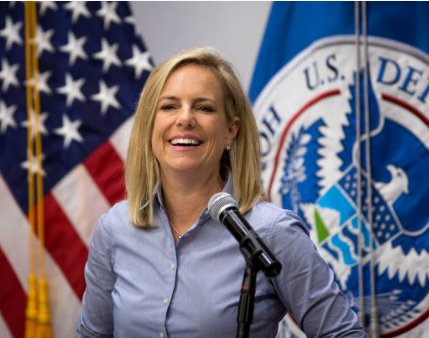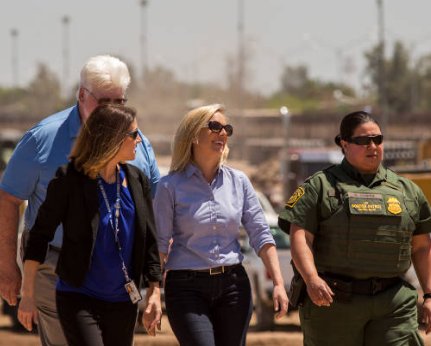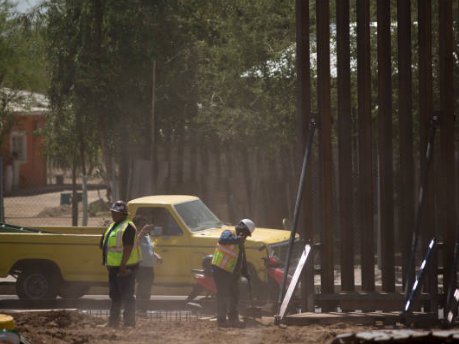 (36)
OMB Director Mulvaney's testimony about slashing the budget while actually improving services is really interesting to geeks like me but hardly anyone bothered to show up to listen at the Congr. Committee today. Still, he laughed at their questions. They're not good at math.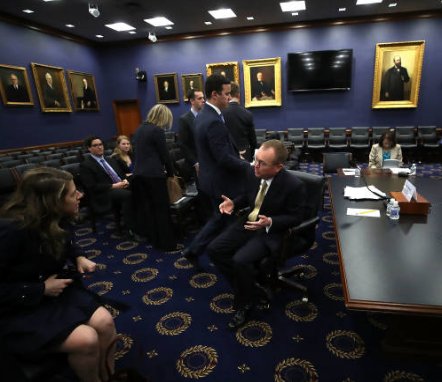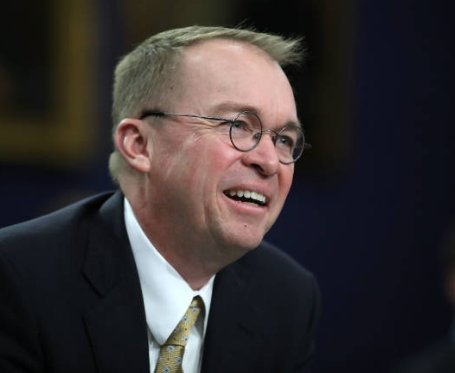 (37)
Admiral Ronny Jackson MD doing the rounds of key Congressmen and women ahead of his VA Secretary confirmation hearings.
#ConfirmJackson
#ConfirmPompeo
#ConfirmGrenell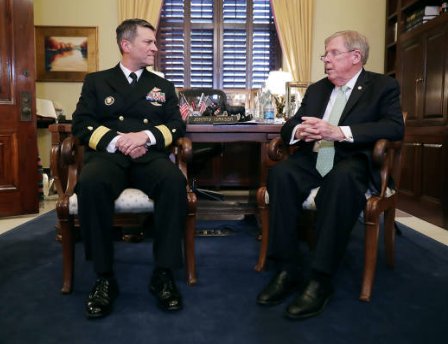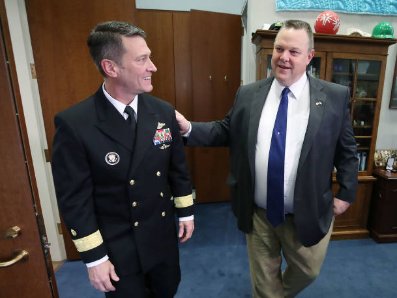 (38)
Bolton, Kelly and Kudrow laughing on their way to Marine One earlier in the week. I think working for this POTUS must be a lot of fun, and extremely satisfying from a policy point of view. They've waited so long to start MAGA.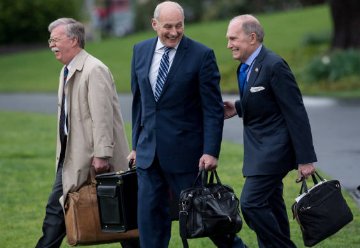 (39)
Amb Haley with her UK counterpart Amb Karen Pierce. The good side of the UN Security Council is led by two mad Momma bears who will push as hard as they can to put Putin back in his cage and end as many wars as possible. You go girls.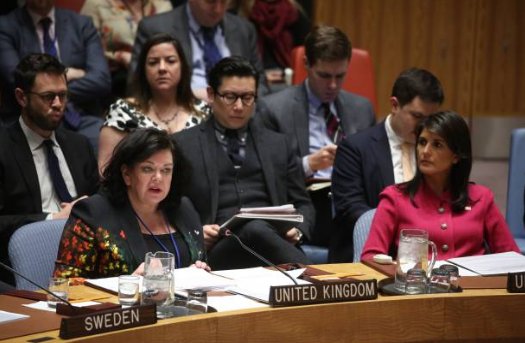 (40)
A busy week! The first half of the Japan PM's visit is intermingled in the tweets above, and the second half has it's own thread, linking off the next "regular" Team Trump photo thread.
An unrolled version of this thread will follow.
END