I JUST SPENT OUR
#INDEPENDENCEDAY
re-watching
@wkamaubell
's
#UnitedShades
of America's show that visited Canada. Why? Because I needed reminding of how angry I am that the people of the United States are being conned, lied to, and victimized every day. And we're all complicit.
All you have to do is watch this one 4 minute segment of
@DocDanielle
discussing the Canadian health care system to understand just how Republicans,
@FoxNews
and the American insurance industry have been bullshitting Americans for years.
Okay, the informed know about the healthcare lie. But what about low crime rates, or humane drug treatment, or that Canadians actually like & respect one another, all while WELCOMING immigrants that REPUBLICANS—ONLY REPUBLICANS—in the U.S. have demonized as marauding invaders?
Watch a former American discuss the relief he and his wife felt, after the Trump disease overcame America, that they were finally leaving a country that had been starting wars for most of their lives. (Something we who remain here have normalized.)
cnn.com/videos/tv/2018…
Watch here, as Canadians talk about how informed they are of each other, and their politics, and their daily lives. Compare it to we Americans, only a few miles south, who are so detached, locked in our zones, often fearful, and increasingly bitter.
cnn.com/videos/tv/2018…
How did it come to this? How did Canada, historically always a few years behind our trends, manage to build a decent —not perfect, but decent—society just north of us, where health, education, and just being respectful, reasonable and "nice" are now norms, not exceptions?
Are we so different? No. The difference is that they have no conservative propaganda machine—and especially no
@FoxNews
—to distort every salient fact, issue & narrative affecting their daily lives. We Americans, on the other hand, are being routinely manipulated… by bullshit.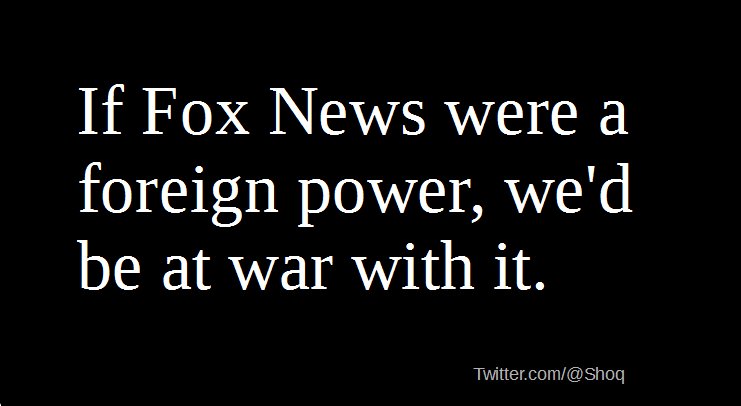 Did
@Foxnews
start this assault on reality? No, that was started in the 1970s with a deliberate strategy to assault the media as "liberal," while actually using it to advance a ruinous conservative agenda. Read about the Powell Memo's role in that here ➤
shoqvalue.com/powellmemo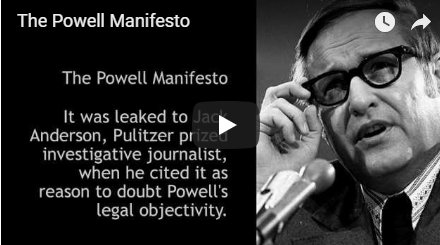 The Right lavishly funds propaganda, while the Left relies mostly on a handful of corporate media outlets like
@MSNBC
to drizzle facts and reality into our national conversations. Now and then, a cause célèbre erupts, and money rushes in from our star-studded virtues industry.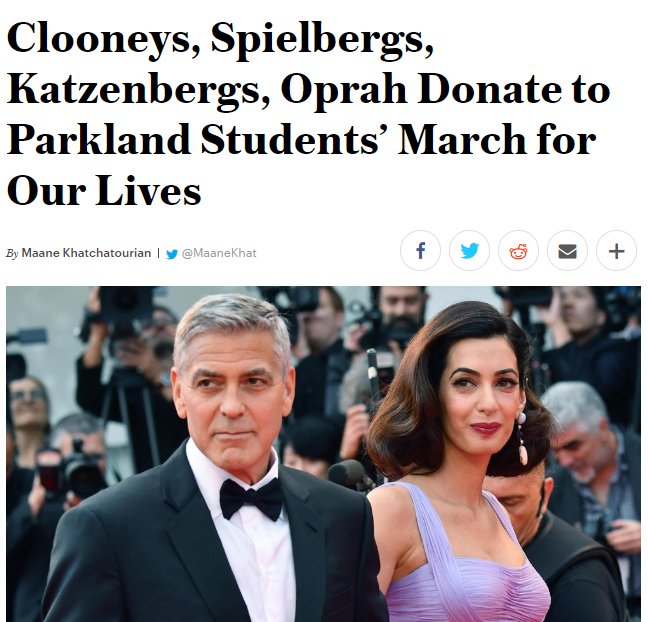 Many of our problems could be remedied if far more money were being spent educating our citizens about why many issues even matter. For every $1 million spent on the politics of a current issue, another $3 million could be spent teaching how that issue even arose—and why.
It was the Right consistently teaching their worldview that got us here. Aggressively teaching a progressive worldview can get us someplace else. We need to build organizations and leaders less concerned with the stylish causes that ebb and flow with each news cycle, and focus…
…more on the intellectual infrastructure we need to make our citizens understand why Canada is a nice place to live for decent people, while the United States is now a nice place to live for rich or lucky people, and a depressingly embittered place for almost everyone else.
This belongs in this thread, too. I'll be adding more exhibits like it.
If someone lied to your children in school the way
@FoxNews
& this conservative conspiracy have been lying to Americans for 50+ years, you'd be seething with rage. That more of us are not pounding that conspiracy into sand is a failure of leadership; yours, mine, and ours.