.
@TwitterSafety
posted a hypocritical statement on the ban, alluding to 'past violations' of Twitter rules, even though
@Jack
Dorsey was previously forced to defend Twitter not having banned Jones by stating outright that Jones had not violated Twitter policy.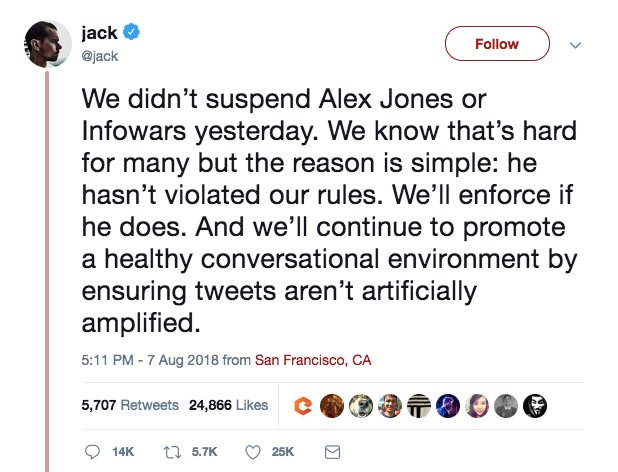 Essentially, in suspending
#Jones
, Twitter is attempting to have its cake and eat it too – but in doing so, the company exposes the enforcement of its rules as both arbitrary and political. This must raise the alarm among those who value free speech in the dawn of a digital age.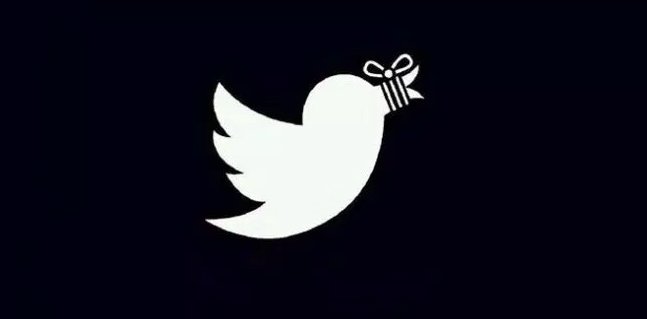 To break this hypocrisy down, we note that Twitter claims it does not engage in politically motivated censorship by explaining that the reason they had not banned Jones in early August hinged on the fact that Jones had not broken Twitter's rules.
Then, arguing that the permanent suspension of Jones's Twitter account was likewise not politically motivated,
@TwitterSafety
reverses this position, arguing that the ban resulted from not only a recent infringement of Twitter's rules but also hinged on "past violations."
So - if the latest from
@TwitterSafety
is to be believed, one might argue that
@jack
had been protecting Jones based on favoritism despite having violated rules. Or, the latest statement is an attempt to cover Twitter's ass for politically censoring dissidents.
In this way, Twitter reveals that its suspension of Jones – and its censorship policy in general – is motivated by political expediency and pressure from the same authorities that interrogated Dorsey on his reasons for refusing to ban Jones just days prior.