Great to be at
@uOttawa
today to celebrate
@cdavidnaylor
's
#Friesen
prize!
#scipol
#HealthResearch
#cdnsci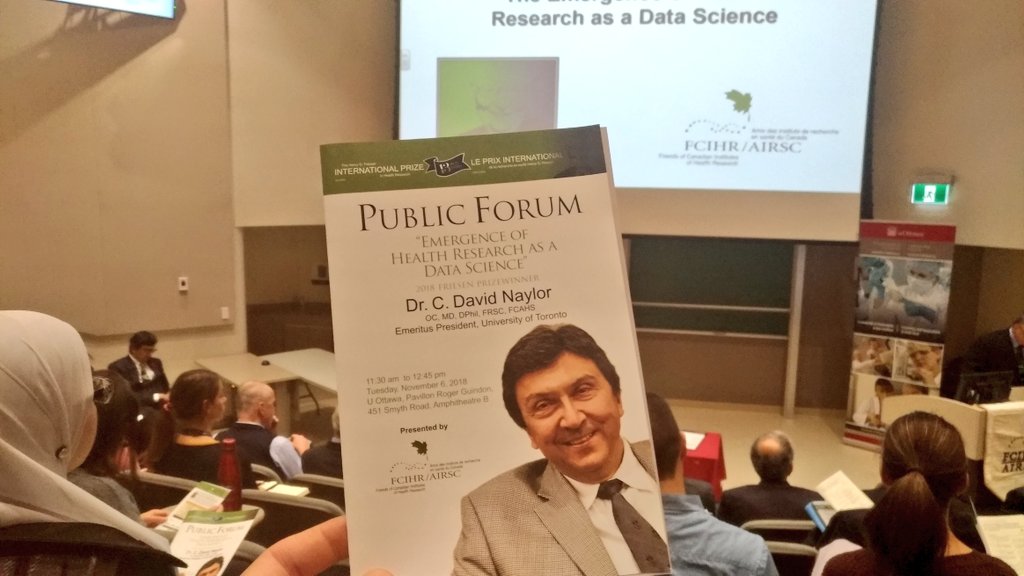 1/
Other nations are moving much faster than Canada for bridging data science and health, to drive personalized medicine
2/
slides acknowledging past advances in health research are filled with old white men - we realize this, and things must change (more on this later)
6/
Precision medicine emerged as a priority for healthcare in Canada in the 2015 report.
@cdavidnaylor
argues there is still no serious plan to drive evidence based medicine in Canada. Shotgun therapy still prevails. Actions are being made, but we are still behind internationally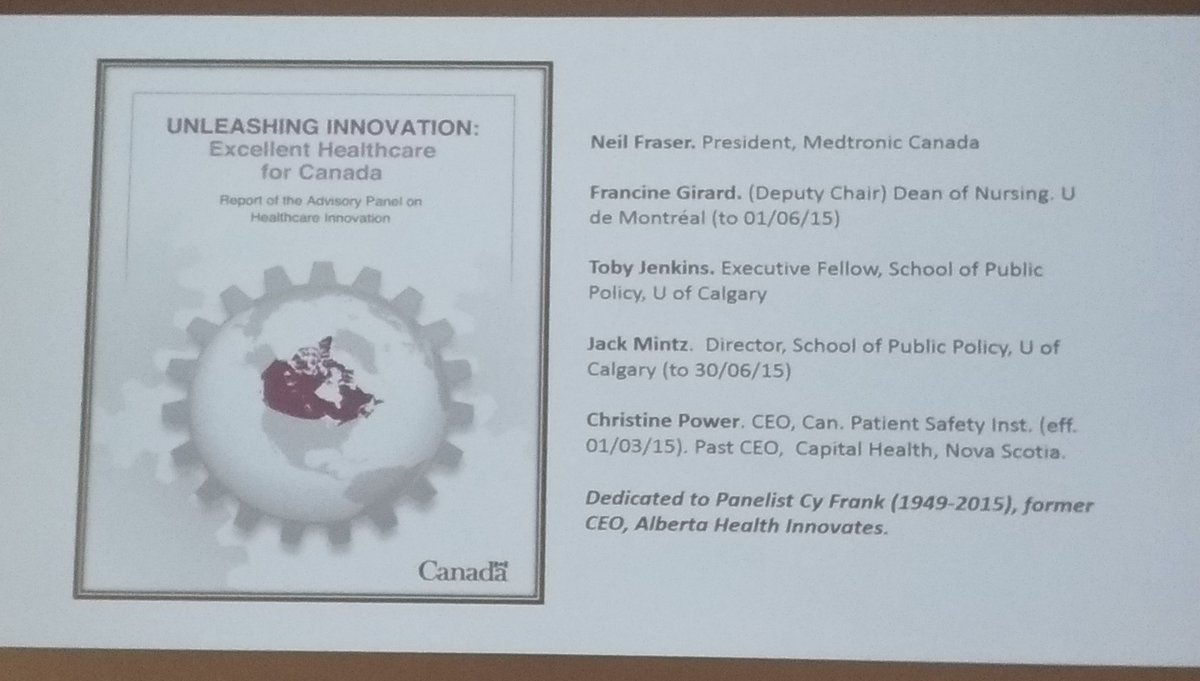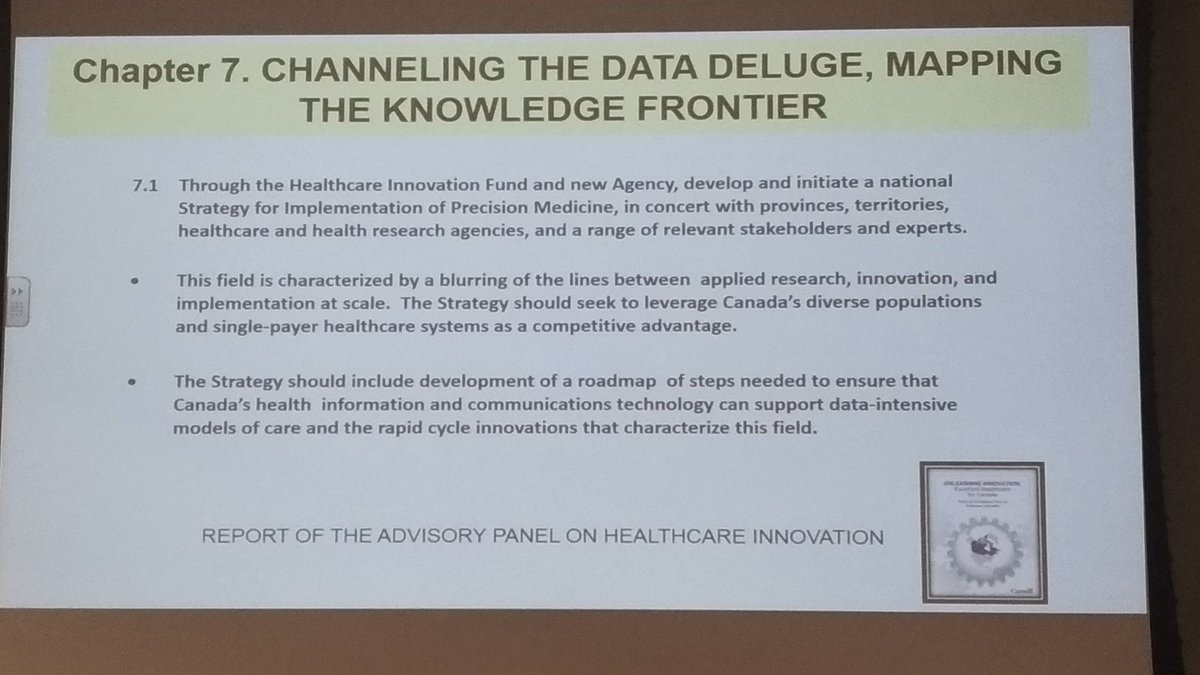 7/
the UK leads in this field. Just last month they approved funding the sequencing of a cohort of 5 million people. The US has the All Of Us project, where they are matching sequencing data to clinical data for millions.
8/
#Budget2018
had serious wording about big data, which helps, it is a meaningful sum, but it doesn't replace a formal strategy. We have an opportunity to deliver precision medicine in Canada.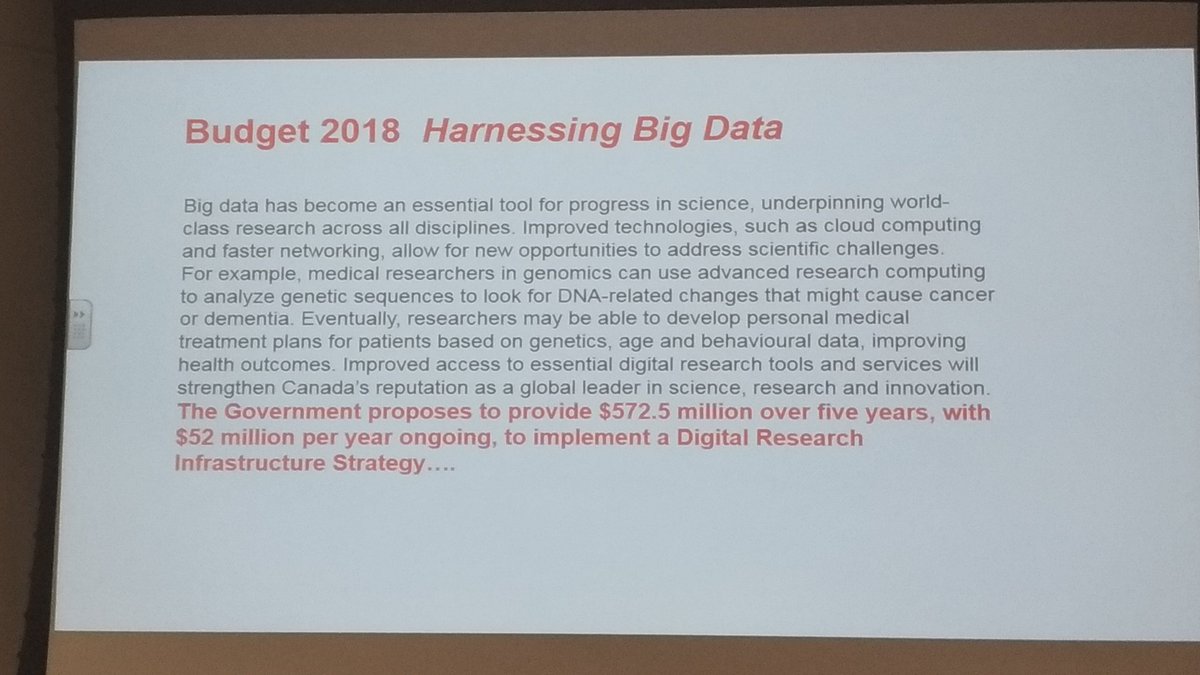 10/
An important downpayment was made in
#Budget2018
for
#cdnsci
and our young talent. We now have to provide solid support for graduate students and post-docs moving forward. /fin