We took our lovely Mascot
#EUnice
and she really attracted some attention which allowed us to get into conversations with all kinds of people regardless of how they voted in the 2016 referendum.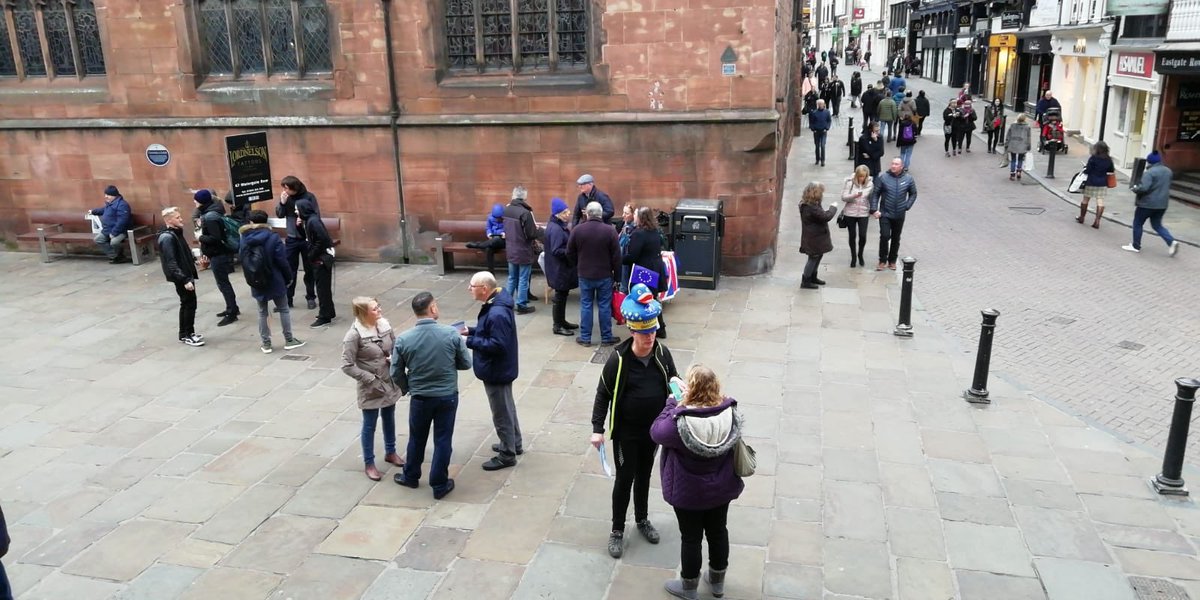 People wanted to talk to us about how they felt about the
#brexitshambles
. We asked them what they thought about Mays deal, No-deal or Remain. There was quite a buzz and these were the scores on the doors about half way through.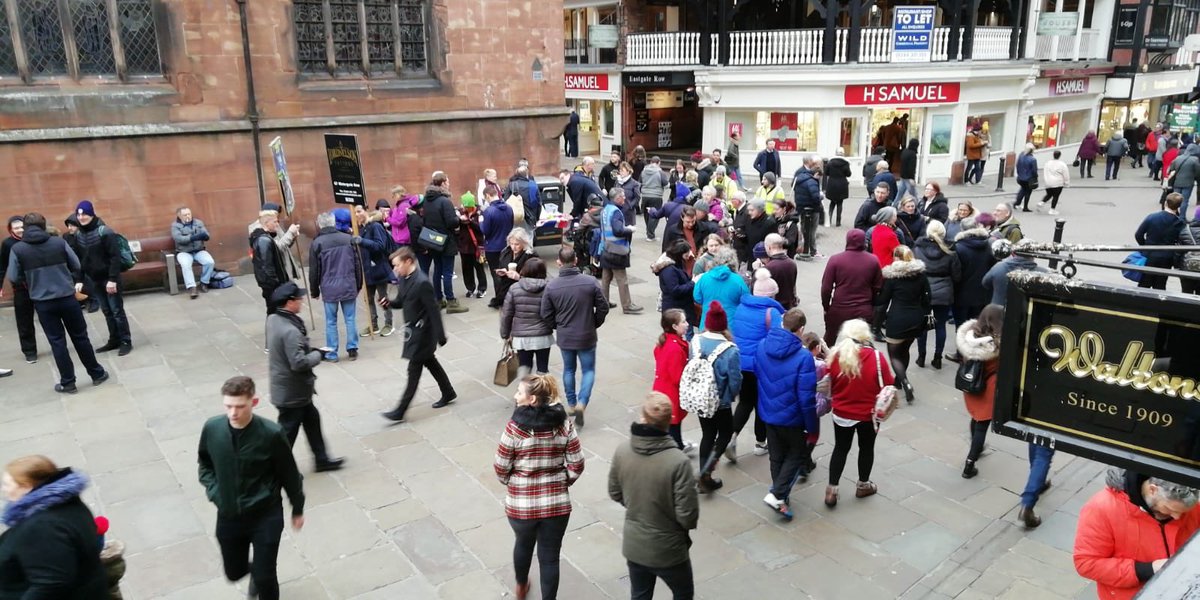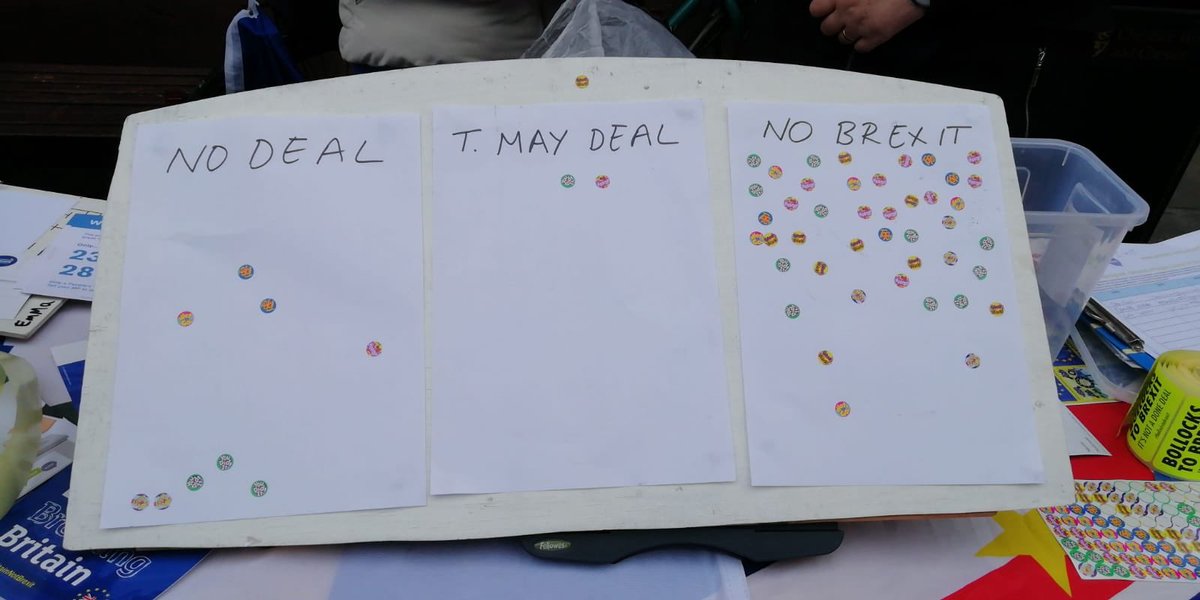 We had
@DevaCaerCastra
recording his observations as the day went on. Leave voters asked Noel why Parliament had triggered Article 50 before they knew what they could all agree on. An excellent question I think that no MP has ever answered when posed.
pscp.tv/w/bwo9mTFxTGpH…
Our very own
@StopBrexitMcG
reported a worrying conversation with a lady who was clearly we should No-deal/WTO. We suggested that NO deal was in effect a trade backstop. She told us that was not correct and when pressed why she did not want to proceed with the conversation.
Noel makes a great observation here about the concerns of people. The politicians simply cannot decide. It's like we are in a burning building and they are all arguing about which is the best door to get out.
pscp.tv/w/bwpAXzFxTGpH…
But we know the building isn't burning. The EU is strong and is still the largest free trade bloc in the world with a multitude of different types of trade deals negotiated with the rest of the world including Canada and now Japan.
We wonder if people really understand that WTO is not a great outcome for a country like ours. By crashing out to WTO we are in essence demoting ourselves from the boardroom to the Call Centre. We have to work our way back up again and do new deals and for what benefit?
But overall in the serious business of
#brexit
we found most people are not happy with the way things are going and they want a
#peoplesvote
. We signed up lots of new supporters too anxious to help our campaign.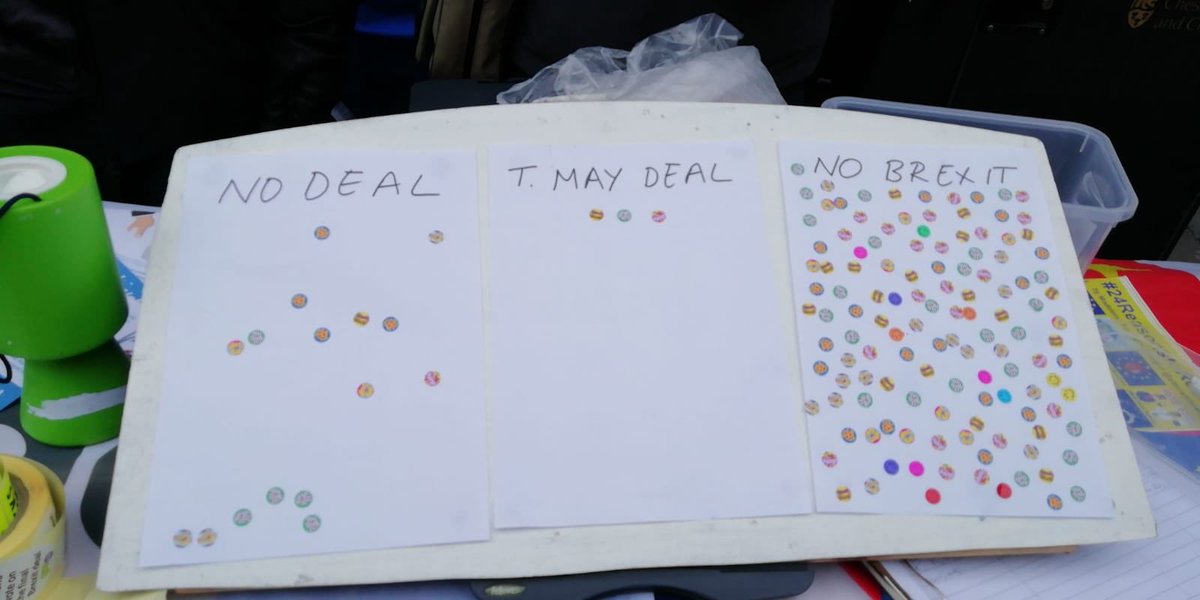 A big round of applause to our volunteers today who braved the cold and came out to speak to the public. If you agree and think Brexit is a mess, write to your MP now. Tell them you want a
#peoplesvote
with a
#remainoption
. It's the only way forward. /ENDS
#FBPE