Many
#cryptocurrency
"experts" believe that if a user has more than a 51% of the network hash rate, he can do whatever he wants, such as going on a spending spree. But in reality, it's much different.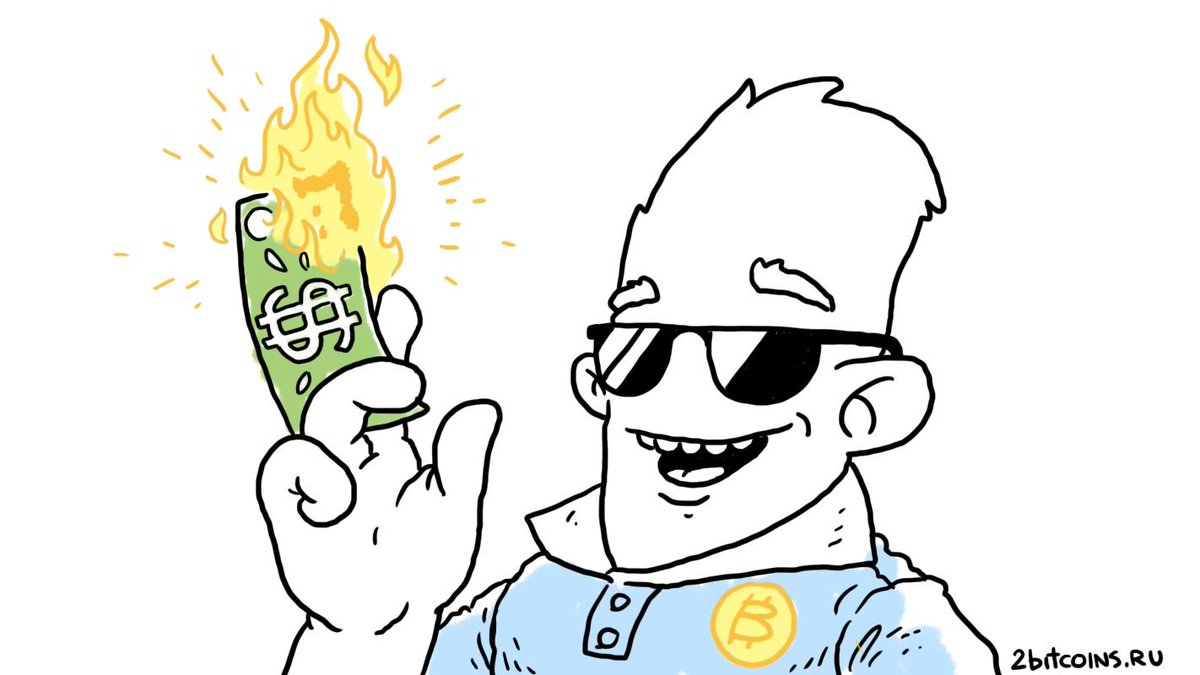 Let's say a miner owns 60% of the network hash rate. This lets him "hold" his blocks and not send them to the network. Instead, he continues mining his own chain by himself. Over a certain period of time, the miner is very likely to create more blocks than the rest of the network
So when he puts it out into the world, the network gladly accepts this longer chain. Other miners get nothing for found blocks because all of their blocks have become orphan and/or stale.
Let's say, you are the bad guy who owns 60% of the network. You have 100 $BTC in your wallet. You are mining and making your chain grow longer, while nobody knows of its existence.
Then you send 100 $BTC to an exchange, but instead of doing that in your own chain, you use the chain that is accepted by the rest of the 🌎 world. Your coins reach the exchange and receive confirmation.
Then you exchange them for another cryptocurrency, let's say
#Ethereum
, and withdraw your coins from the exchange.
You should understand that if you own 51% of the 🌎network, you can't possess, seize or destroy the network itself. You don't have access to users wallets or transactions, neither past nor future.
Is it profitable? It depends on the coin. For example, it is surely not profitable to attack
#Bitcoin
. It would require too much hashing power to do so, and therefore be too expensive, relative to the potential profit.
👉What is an Attacker unable to do?
The miner that owns 51% doesn't control anything. He is just a miner. He doesn't have access to wallets. Without the private key to your wallet, nobody in the world can access it. The miner may mine blocks or he may not.
Of course, there is a chance that he will roll back your transactions, but there is no way he can change the recipient of your transactions or send coins from your wallet on your behalf. You are the only person who can control your cryptocurrency.
💡The attacker can't create new coins out of thin air, he can't control anyone's balance! It's nonsense.
Read more 👉
2miners.com/blog/51-attack…