THREAD: Did Mueller used Bannon as bait to see if Trump would obstruct the House Intel Committee proceedings and commit Abuse of Power⁉️
Spoiler alert: YES
1/

#TrumpRussia
#MuellerTime
#ImpeachTrump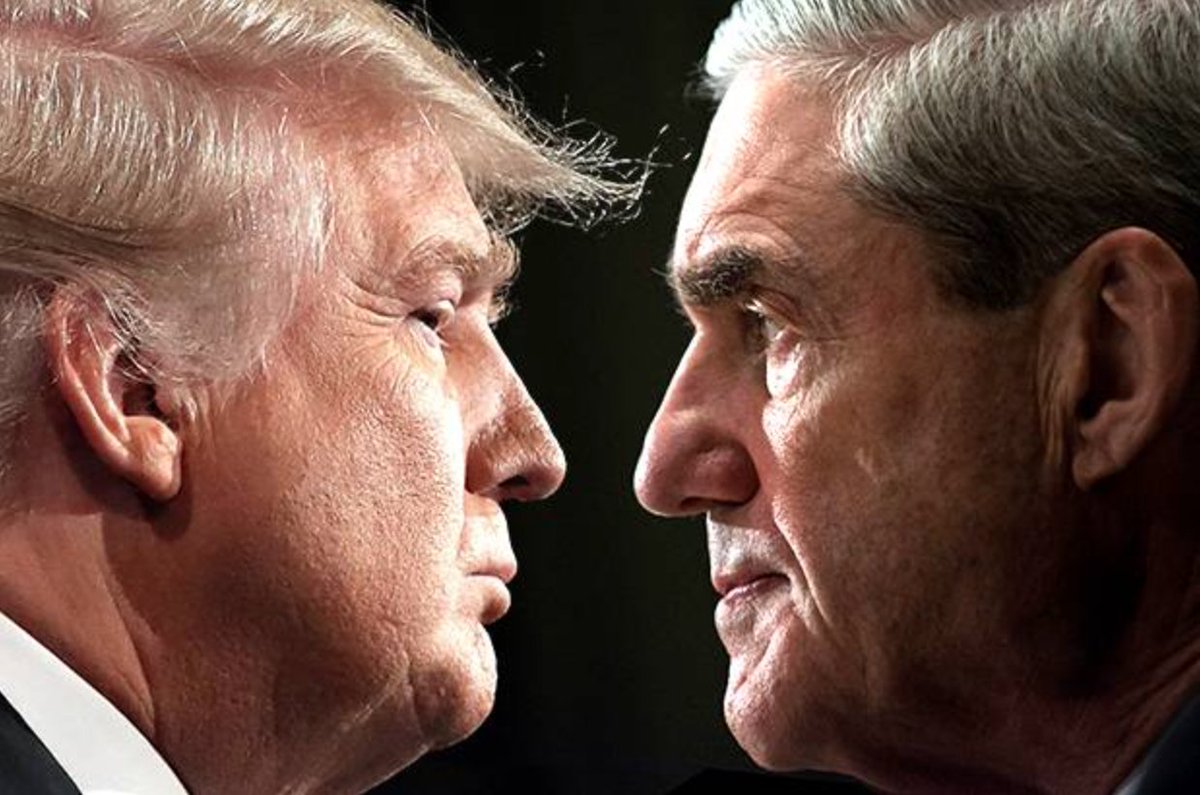 Mueller (via FBI agents) served Bannon a subpoena on January 9 to appear before the grand jury.🤔
Supposedly, the FBI was "unaware at the time" that Bannon had retained a lawyer *just hours earlier*⁉️
2/
Here's what strange. First, if Bannon were a "TARGET" (person the prosecutor/grand jury has substantial evidence linking to a crime = defendant), it would be HIGHLY unusual for Mueller to subpoena him, especially w/o first requesting an interview.🤨
3/
If we assume that Bannon was NOT a target, but a WITNESS, then Mueller most certainly would have interviewed him BEFORE he appeared before the grand jury, so he'd know what Bannon would say.🤔
4/
In *either* scenario (target vs witness), Bannon would have known BEFORE he was subpoenaed that Mueller wanted to interview him. Bannon is MANY things, but he's NOT stupid and would have hired an attorney.🤔
5/
Yet we are supposed to believe that Bannon *magically* hired an attorney *just hours before* being subpoenaed by Mueller⁉️
And this wasn't just *any* attorney👉🏼same lawyer represents Bannon & McGahn. Meaning: if one flipped, they ALL did‼️🤗
6/
The *day after* Bannon was subpoenaed by Mueller (Jan 10), FBI Dir Wray & DAG Rosenstein met w/House Intel Ranking Member
@RepAdamSchiff
, then later that day w/Senate Intel leaders, Burr & Warner.🤨
7/
Of course, Bannon had to testify the NEXT WEEK (JAN 16) before House Intel. Some were concerned that details of questions would get back to Trump. But that's not really the issue, b/c Trump and his lawyers ALREADY KNOW what Mueller et al have been asking WH staff‼️ 8/
Then, something very strange happened. Bannon refused to answer certain questions, causing the House Intel Cmte to
#subpoena
him *during* the hearing. This required the REPUBLICANS' cooperation, b/c they hold the majority.🤨
9/
During Bannon's hearing, his lawyer reportedly was communicating with the WH, which reportedly told Bannon NOT to answer questions. Yet WH CoS Kelly claimed that the WH did not exert executive privilege.🤨
10/
Here's what's REALLY strange: others have testified before House Intel, yet Republicans hadn't subpoenaed ANYONE until Bannon. And Bannon is hardly the 1st one to refuse to answer questions‼️11/
Anyone remember when Don Jr testified before House Intel and asserted "attorney-client privilege" to avoid describing details of his discussing w/Daddy Trump about the
#RussianLawyer
🇷🇺meeting⁉️
NO subpoena then, but NOW they subpoena Bannon⁉️🙄 12/
politico.com/story/2017/12/…
As
@aliasvaughn
told us last night,
@maddow
reported that Mueller's subpoena for Bannon was designed to limit/impede Bannon's Congress testimony.🤔
13/
Further, Mueller's "sudden"
#subpoena
of Bannon is especially odd. As multiple former federal prosecutors have suggested, this subpoena could be SMOKESCREEN to fool Team🇷🇺Trump into believing that Bannon was still "loyal".🙄
14/
This is where the House Intel Cmte comes in. Their past egregious pattern of behavior was to allow witnesses to avoid answering questions b/c they appeared "voluntarily," as did Bannon. Yet they NEVER subpoenaed ANYONE until Bannon⁉️
15/
When House Intel subpoenaed Bannon to compel (force) him to testify, what did he & his lawyer do? They called the WH. And today, we learned that Trump HIMSELF ordered Bannon not to answer questions‼️
16/
foreignpolicy.com/2018/01/18/tru…
In blocking Bannon's testimony, Trump may have committed "obstruction of proceedings before departments, agencies, and committee", which is a CRIME, and also committed Abuse of Power.
BOTH are impeachable offenses‼️
17/
law.cornell.edu/uscode/text/18…
(Deleted prior tweet, due to typo): NONE of this would have happened if REPUBLICANS, led by Gowdy (of all people!), had not pushed to
#subpoena
Bannon during the hearing.🤨
18/
RECAP:

👉🏼Mueller subpoenas Bannon
👉🏼Bannon hires SAME lawyer as Priebus/McGahn just HOURS before
👉🏼NEXT DAY, Wray/Rosenstein brief Intel Cmte leaders (sans Nunes)
👉🏼House Intel REPUBLICANS subpoena Bannon DURING his hearing
👉🏼Bannon calls WH, Trump BLOCKS testimony
19/
Many of these events, taken in isolation, are puzzling to downright BIZARRE. However, if we assume that Bannon has "flipped" and is cooperating with Mueller, these events now make sense‼️
20/
If Bannon flipped, then Mueller's
#subpoena
was a smokescreen to fool Trump into believing Trump was loyal. Gowdy & other Republicans, who do NOT like Bannon, were angry that he wouldn't answer Qs, including those NOT covered by executive privilege.🤔 21/
The House Intel Republicans' subpoena of Bannon sealed the deal, allowing Bannon to stop the hearing to consult w/the WH about whether he should answer the Qs (no phones allowed in a SCIF).🤔
22/
Trump still viewed Bannon as "loyal" and personally ordered Bannon not to answer questions‼️🤗
Bannon appears to have BAITED Trump. NONE of this would have happened w/o EITHER subpoena (from Mueller or House Intel)‼️
#Busted

23/
IMPORTANT: as
@lauferlaw
has pointed out, Executive Privilege *cannot* be used to shield witnesses from revealing CRIMINAL activity‼️
24/
Some other key questions: did Bannon tell Trump PRIVATELY about his
#subpoena
from Mueller? If so, what did Trump say? Did Bannon speak w/Trump BEFORE the House Intel hearing, and if so, did Trump tell him to keep his trap shut⁉️ 25
I don't know this as fact, but the evidence STRONGLY suggests Bannon is cooperating FULLY with Mueller. If this is true, this is utterly DEVASTATING for Team🇷🇺Trump.

Flynn, PapaD & Clovis (plus the "mole" outed by Simpson) flipped. Now Bannon also flipped⁉️

GAME OVER.

/end
NOTE: even if Bannon is NOT cooperating, Mueller still could have used him as BAIT to see whether Trump would obstruct the House Intel Committee and commit Abuse of Power‼️😎