Colonel Thomas Edward Lawrence, also known as Lawrence of Arabia, was a British archaeologist, military officer, diplomat, and writer. He was renowned for his liaison role during the Sinai and Palestine Campaign and the Arab Revolt against the Ottoman Empire during the WWI.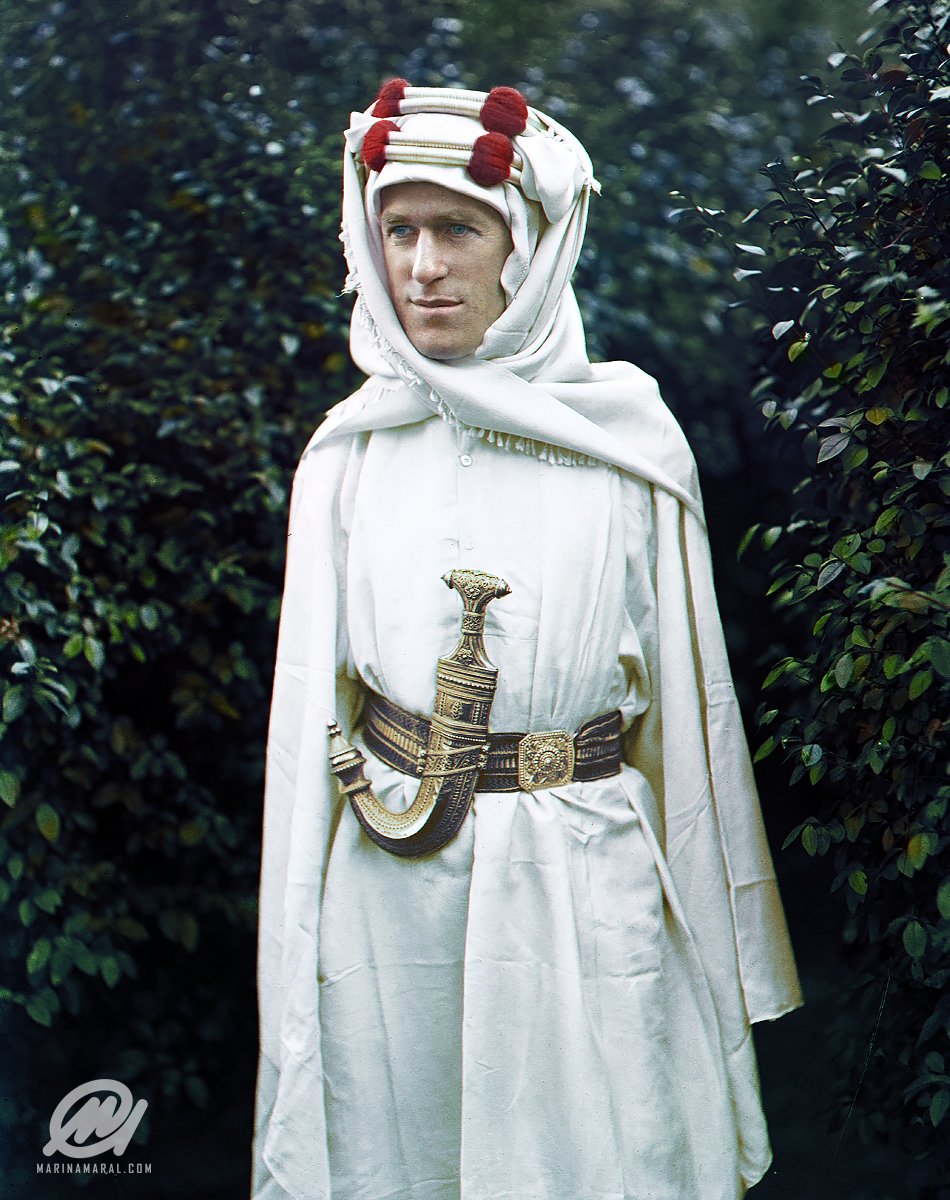 In 1916, he was sent to Arabia on an intelligence mission and quickly became involved with the Arab Revolt, providing, along with other British officers, liaison to the Arab forces.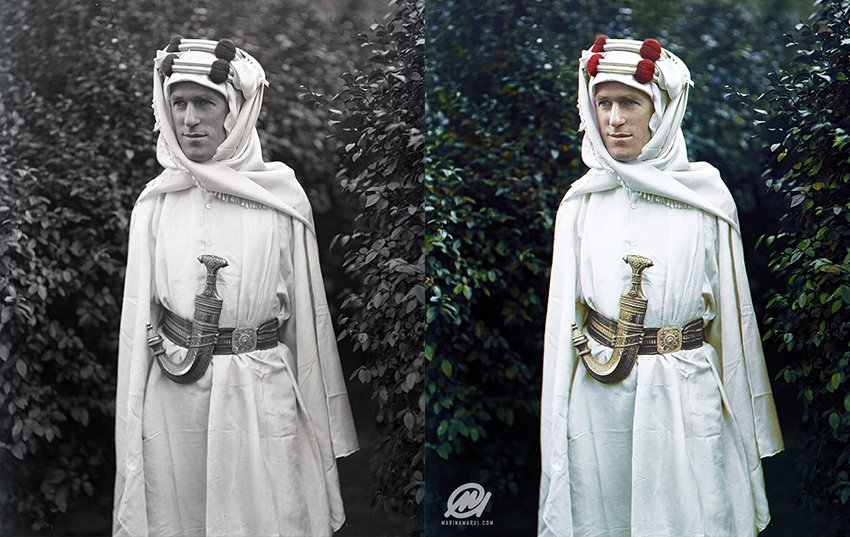 Thomas Edward Lawrence was born on 16 August 1888 in Tremadog, Carnarvonshire (now Gwynedd), Wales, in a house named Gorphwysfa. His Anglo-Irish father Thomas Chapman had left his wife Edith after he fell in love and had a son with Sarah Junner, a young Scotswoman...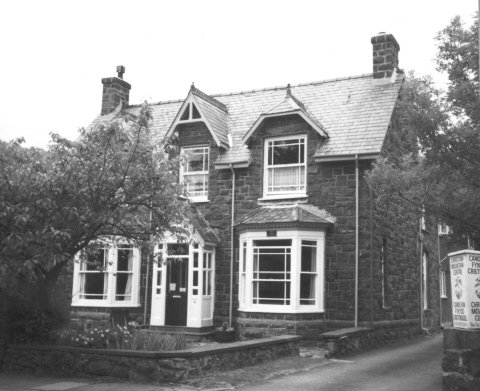 .. who had been engaged as governess to his daughters. Sarah was the daughter of Elizabeth Junner and John Lawrence, who worked as a ship's carpenter and was a son of the household in which Elizabeth had been a servant.
Sarah and Thomas did not marry but lived together under the name Lawrence. In 1914, Sir Thomas inherited the Chapman baronetcy based at Killua Castle, the ancestral family home in County Westmeath, Ireland; but he and Sarah continued to live in England.
They had five sons; Thomas Edward was the second eldest.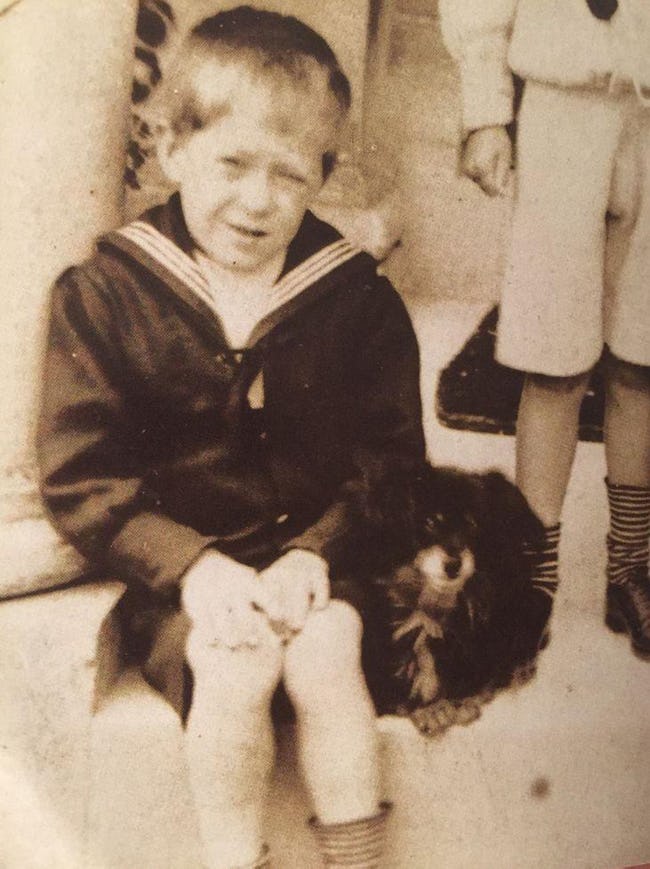 From Wales the family moved to Kirkcudbright, Galloway in southwestern Scotland, then Dinard in Brittany, then to Jersey. Victorian-Edwardian Britain was a very conservative society where the majority of people were God-fearing Christians with the corollary that premarital...
... and extramarital sex were considered deeply shameful and those born illegitimate were born disgraced. Despite having in many ways a happy childhood and youth, Lawrence was always something of an outsider, a bastard who could never hope to achieve the same level of...
.. social acceptance and success that those born legitimate could expect, and who was virtually unmarriageable as no girl from a respectable family would ever marry a bastard.
In the summer of 1896, the Lawrences moved to 2, Polstead Road in Oxford, where they lived until 1921. Lawrence attended the City of Oxford High School for Boys from 1896 until 1907, where one of the four houses was later named "Lawrence" in his honor. The school closed in 1966.
At the age of 15, Lawrence and his schoolfriend Cyril Beeson cycled around Berkshire, Buckinghamshire, and Oxfordshire, visited almost every village's parish church, studied their monuments and antiquities, and made rubbings of their monumental brasses.
Lawrence and Beeson monitored building sites in Oxford and presented their finds to the Ashmolean Museum. The Ashmolean's Annual Report for 1906 said that the two teenage boys "by incessant watchfulness secured everything of antiquarian value which has been found."
In the summers of 1906 and 1907, Lawrence toured France by bicycle, collecting photos, drawings, and measurements of medieval castles. In 1909, he set out alone on a 3-month walking tour of crusader castles in Ottoman Syria, during which he traveled 1,000 mi (1,600 km) on foot.
In 1910 Lawrence was offered the opportunity to become a practicing archaeologist in the Middle East, at Carchemish, in the expedition that D. G. Hogarth was setting up on behalf of the British Museum.
Hogarth arranged a "Senior Demyship", a form of scholarship, for Lawrence at Magdalen College, Oxford, to fund Lawrence's work at £100 a year.
(Leonard Woolley (left) and Lawrence in their excavation house at Carchemish, c. 1912)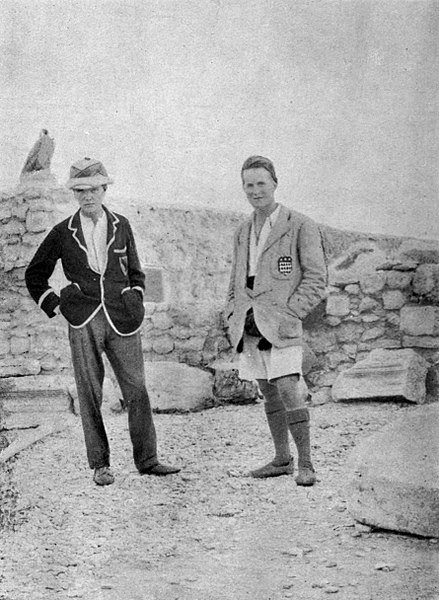 In December 1910, he sailed for Beirut and on his arrival went to Jbail (Byblos), where he studied Arabic. He then went to work on the excavations at Carchemish, near Jerablus in northern Syria. While excavating at Carchemish, Lawrence met Gertrude Bell.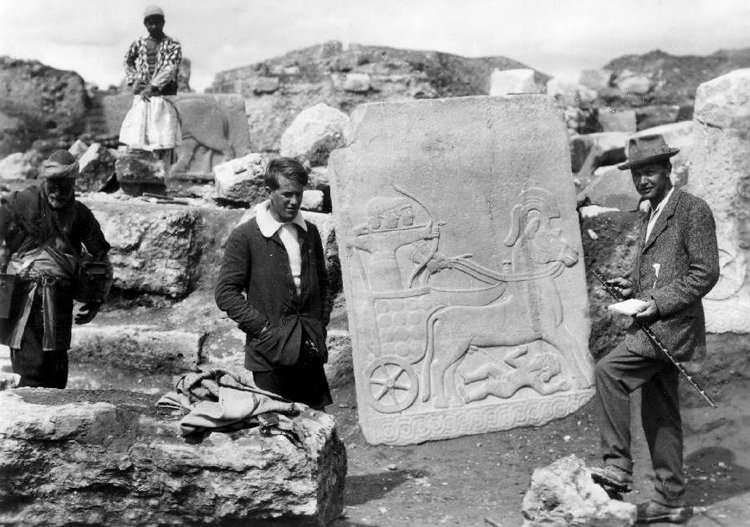 In 1914, Woolley and Lawrence were co-opted by the British military as an archaeological smokescreen for a British military survey of the Negev Desert. They were funded by the Palestine Exploration Fund to search for an area referred to in the Bible as the Wilderness of Zin.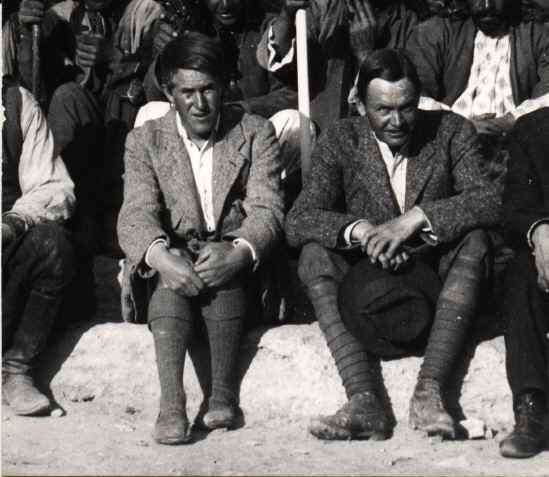 Along the way, they made an archaeological survey of the Negev Desert. The Negev was strategically important as, in the event of war, any Ottoman army attacking Egypt would have to cross it. They subsequently published a report of the expedition's archaeological findings.
Following the outbreak of hostilities in August 1914, Lawrence did not immediately enlist in the British Army. On the advice of S. F. Newcombe, he held back until October, when he was commissioned on the General List.
Before the end of the year he had been summoned by renowned archaeologist and historian Lt. Cmdr. David Hogarth to the nascent Arab Bureau intelligence unit in Cairo. Lawrence arrived in Cairo on 15 December 1914.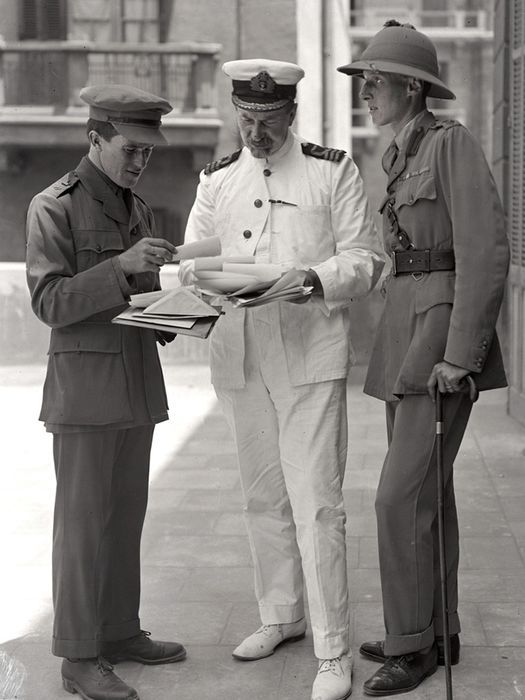 The situation during 1915 was complex. Within the Arabic-speaking Ottoman territories, there was a growing Arab-nationalist movement, including many Arabs serving in the Ottoman armed forces.
They were in contact with Sharif Hussein, Emir of Mecca, who was negotiating with the British, offering to lead an Arab uprising against the Ottomans. In exchange, he wanted a British guarantee of an independent Arab state including the Hejaz, Syria, and Mesopotamia.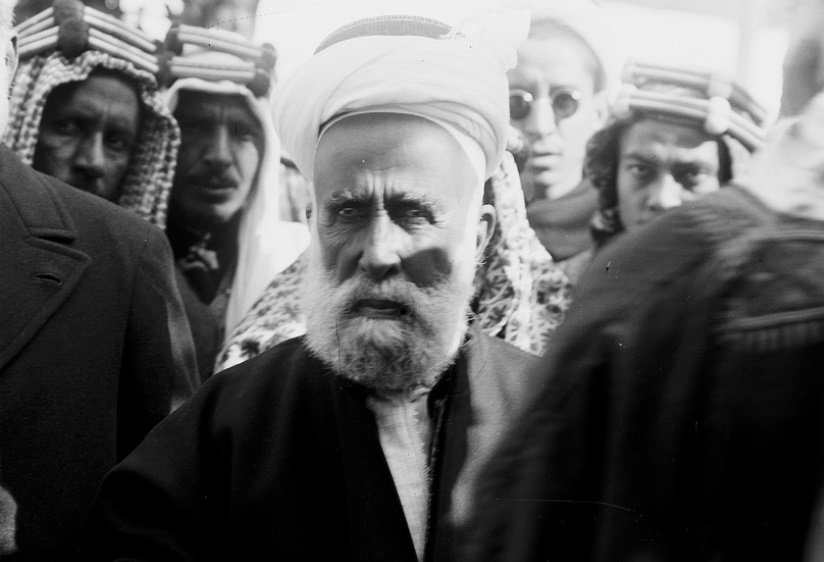 Such an uprising would have been very helpful to Britain in its war against the Ottomans, in particular greatly lessening the threat against the Suez Canal.
However, there was resistance from French diplomats, who insisted that Syria's future was as a French colony, not an independent Arab state. There were also objections from the Government of India which, although nominally part of the British government, acted independently.
Its vision was of Mesopotamia under British control serving as a granary for India; furthermore, it wanted to hold on to its Arabian outpost in Aden.
At the Arab Bureau, Lawrence supervised the preparation of maps, produced a daily bulletin for the British generals operating in the theatre, and interviewed prisoners. He was an advocate of a British landing at Alexandretta and an advocate of an independent Arab Syria.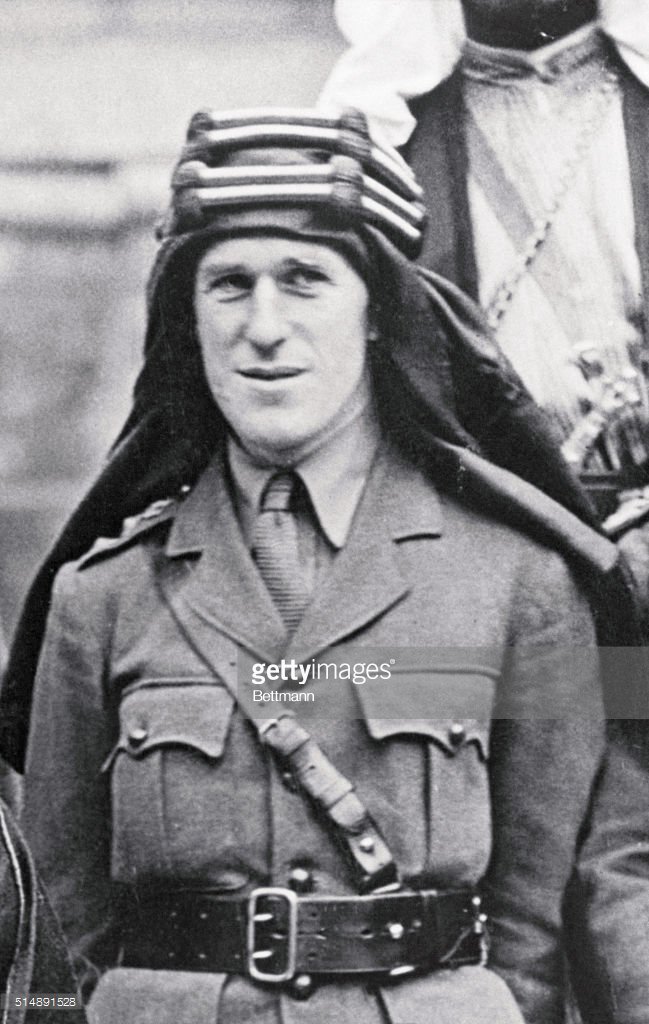 In October 1915, the situation came to a crisis, as Sharif Hussein demanded an immediate commitment from Britain, with the threat that if this were denied, he would throw his weight behind the Ottomans.
This would create a credible Pan-Islamic message that could have been very dangerous for Britain, which was under stress, at that moment in severe difficulties in the Gallipoli Campaign.
The British replied with a letter from High Commissioner McMahon that was generally agreeable while reserving commitments concerning the Mediterranean coastline and Holy Land.
In the spring of 1916, Lawrence was dispatched to Mesopotamia to assist in relieving the Siege of Kut by some combination of starting an Arab uprising and bribing Ottoman officials. This mission produced no useful result.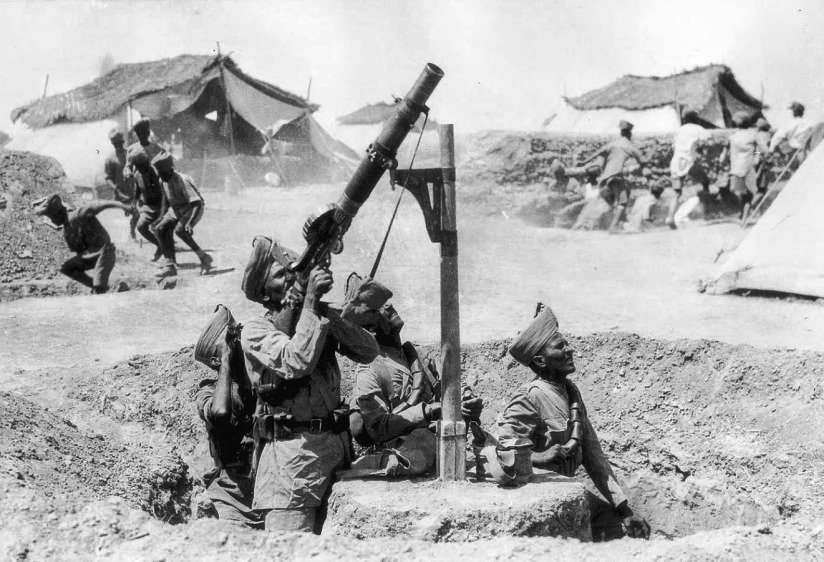 Meanwhile, unknown to the British officials in Cairo, the Sykes–Picot Agreement was being negotiated in London, which awarded a large proportion of Syria to France.
Further, it implied that if the Arabs were to have any sort of state in Syria, they would have to conquer its four great cities: Damascus, Homs, Hama, and Aleppo. It is unclear at what point Lawrence became aware of the treaty's contents.
The Revolt began in June 1916 and after a few initial successes bogged down, with a real risk the Ottoman forces would advance along the coast of the Red Sea and recapture Mecca. On October, Lawrence was sent to the Hejaz on an intelligence-gathering mission.
He visited and interviewed three of Sharif Hussein's sons: Ali, Abdullah, and Faisal. He concluded that Faisal was the best candidate to lead the Arab Revolt.
In November, it was decided to assign S. F. Newcombe to lead a permanent British liaison to Faisal's staff.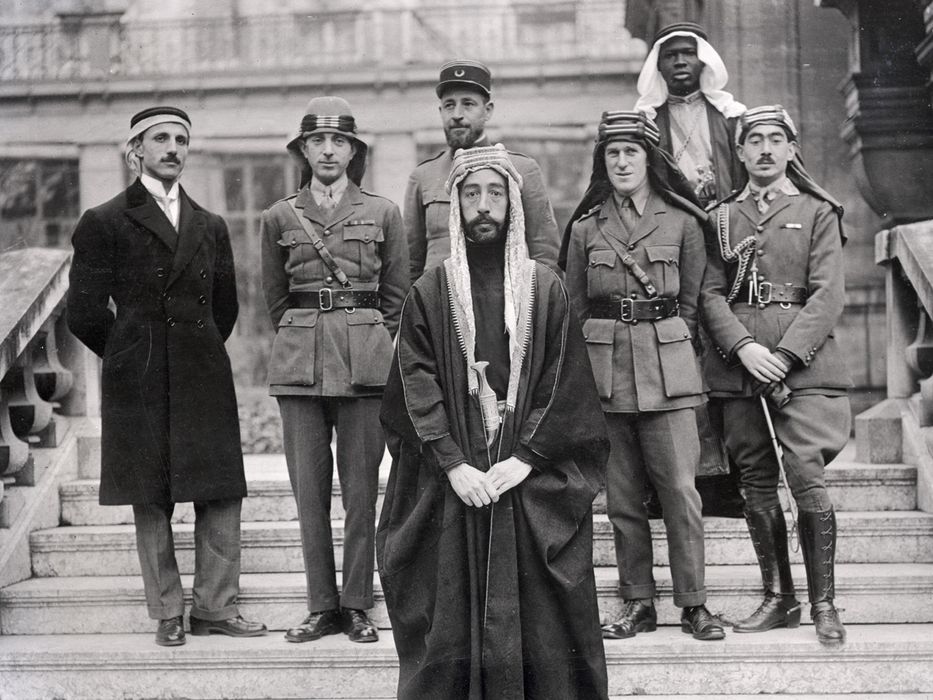 In late December 1916, Faisal and Lawrence worked out a plan for repositioning the Arab forces in a way that prevented the Ottoman forces around Medina from threatening Arab positions and put the railway from Syria under threat.
In June 1917, on the way to Aqaba, Lawrence made a 300-mile personal journey northward, visiting Ras Baalbek, the outskirts of Damascus, and Azraq. He met Arab nationalists, counseling them to avoid revolt until the arrival of Faisal's forces..
... and attacked a bridge to create the impression of guerrilla activity. His findings were regarded by the British as extremely valuable and there was serious consideration of awarding him a Victoria Cross.
In the end, he was made Companion of the Order of the Bath and promoted to Major. Lawrence traveled regularly between British HQ and Faisal, coordinating military action.
By the summer of 1918, the Turks were offering a substantial reward for Lawrence's capture; initially £5,000 and eventually £20,000 (approx $2.1 million in 2017 dollars or £1.5 million).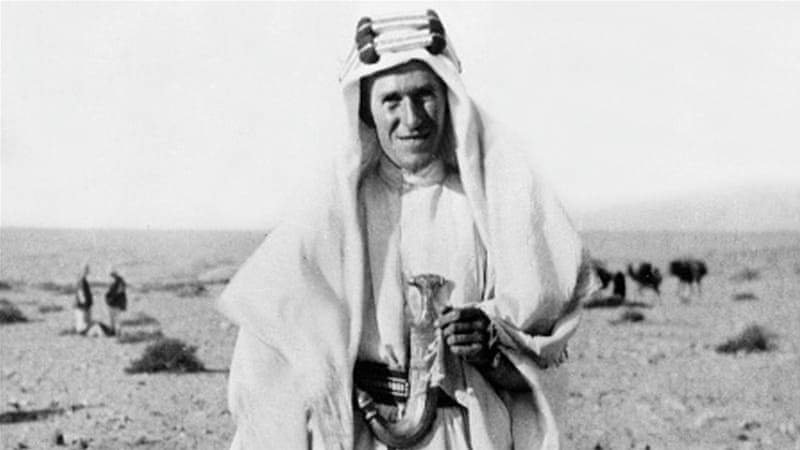 One officer wrote in his notes: "Though a price of £15,000 has been put on his head by the Turks, no Arab has attempted to betray him. The Sharif of Mecca has given him the status of one of his sons, and he is just the finely tempered steel that supports the whole structure...
.. of our influence in Arabia. He is a very inspiring gentleman adventurer."

Working closely with Emir Faisal, he participated in and sometimes led military activities against the Ottoman armed forces, culminating in the capture of Damascus in October 1918.
After the war, Lawrence joined the Foreign Office, working with both the British government and with Faisal. In 1922, he retreated from public life and spent the years until 1935 serving as an enlisted man, mostly in the Royal Air Force, with a brief stint in the Army.
During this time, he wrote and published his best-known work, Seven Pillars of Wisdom, an autobiographical account of his participation in the Arab Revolt. For the Royal Air Force, he participated in the development of rescue motorboats.
At the age of 46, Lawrence was fatally injured in an accident on his Brough Superior SS100 motorcycle in Dorset. A dip in the road obstructed his view of two boys on their bicycles; he swerved to avoid them, lost control, and was thrown over the handlebars.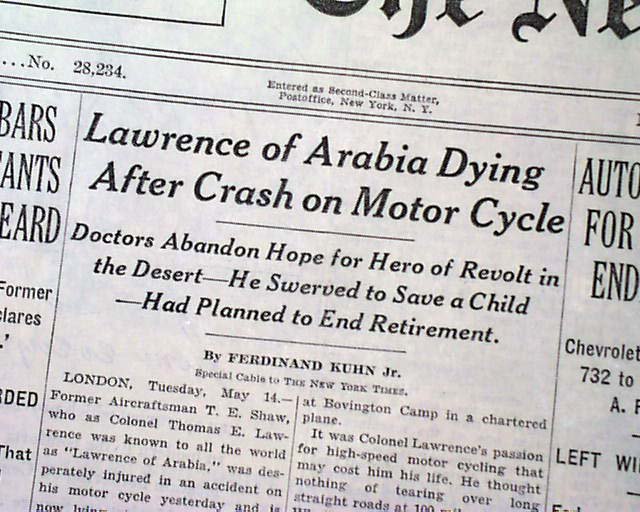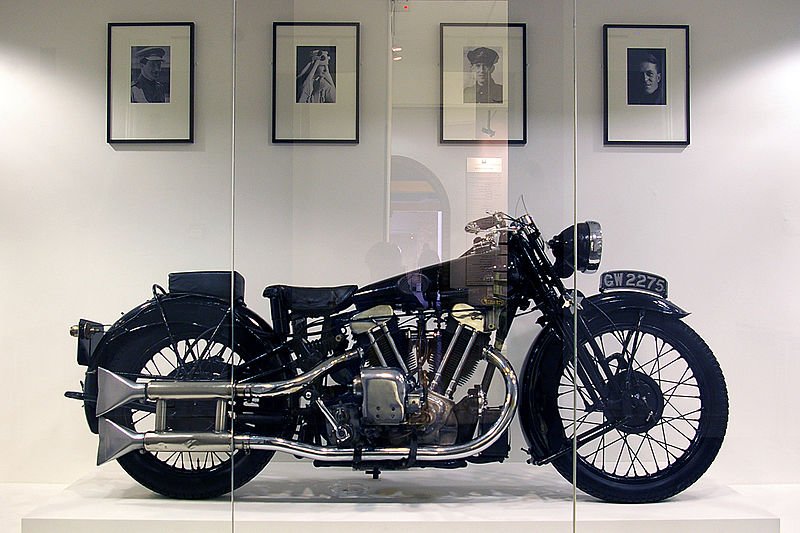 He died six days later on 19 May 1935. The location is marked by a small memorial at the side of the road.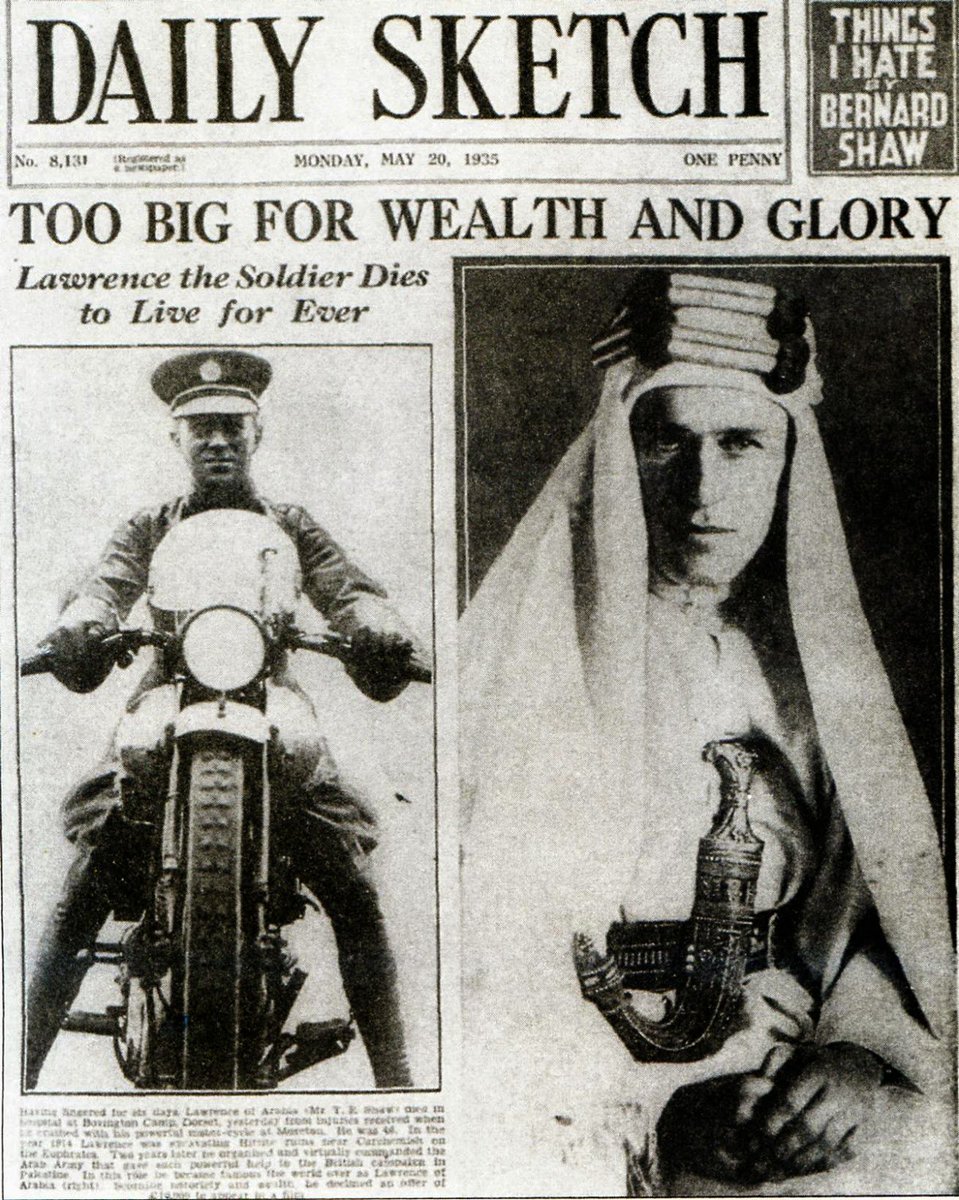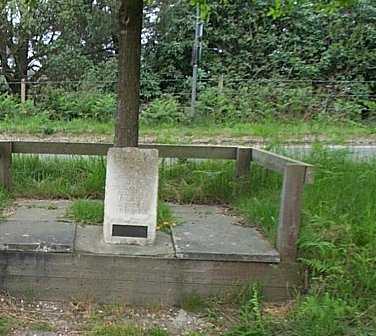 One of the doctors attending him was neurosurgeon Hugh Cairns, who consequently began a long study of the unnecessary loss of life by motorcycle dispatch riders through head injuries. His research led to the use of crash helmets by both military and civilian motorcyclists.