The Soviet Union was key to
#Israel
's founding (see ), and allowed Soviet Jews to make aliya so it could infiltrate agents into the new state. But within a year, Moscow reversed course, alarmed at Israel's gathering links to the United States.
An early problem for U.S.S.R. was that Stalin's antisemitic purge turned
#Israel
's public opinion. The residency wasn't allowed to say that, though. So the anti-Soviet "hysteria" was put down to a nefarious Israeli plot to get close to the Americans and subvert the Soviet Bloc.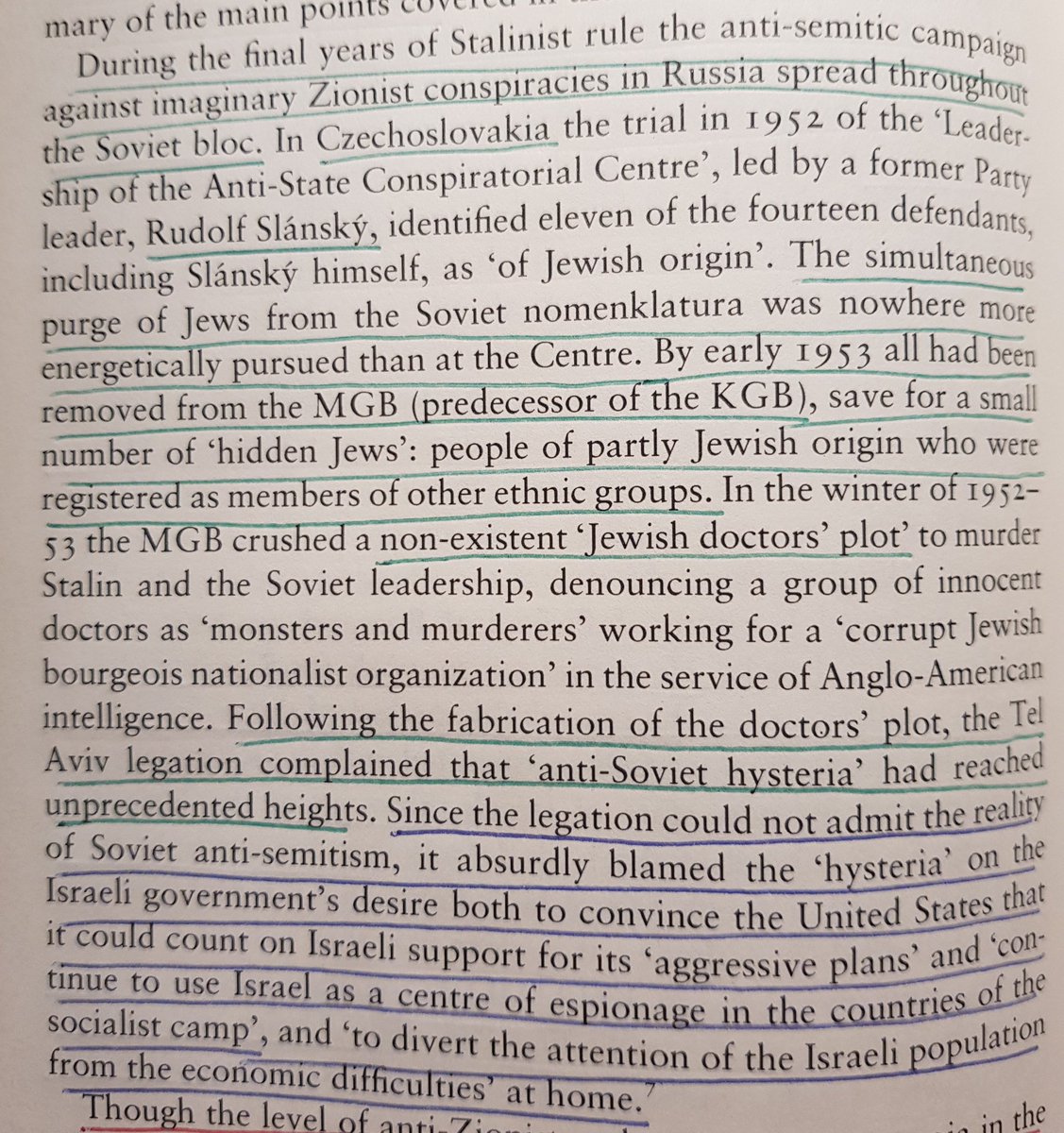 The Soviets had the Mapam Party in
#Israel
, whose leadership was ideologically loyal to Moscow and comprised of agents, such as Aharon Cohen, Yaakov Riftin, Moshe Sneh, and Yisrael Beer.
The KGB also managed one significant breach of MOSSAD: Ze'ev Avni, born Wolf Goldstein.
Note the irony: the Soviets directed intense efforts against
#Israel
, the only country in the region that allowed its local allies to operate freely. Whether in Egypt, Iraq, and even Syria, Moscow had to accept the vicious suppression of communists to align with the regimes.
The Soviets were taken wholly by surprise in the Six-Day War, itself demonstrating their lack of penetration into
#Israel
, and afterwards the Soviets were alarmed at the self-confidence the victory gave to Jews.
The victory in 1967 exacerbated another trend: many Jews who left the Soviet Bloc vowing to act as agents instead became loyal to
#Israel
.
Only true-believing communists could be surprised that nationalism had more pull for human beings than Soviet socialism.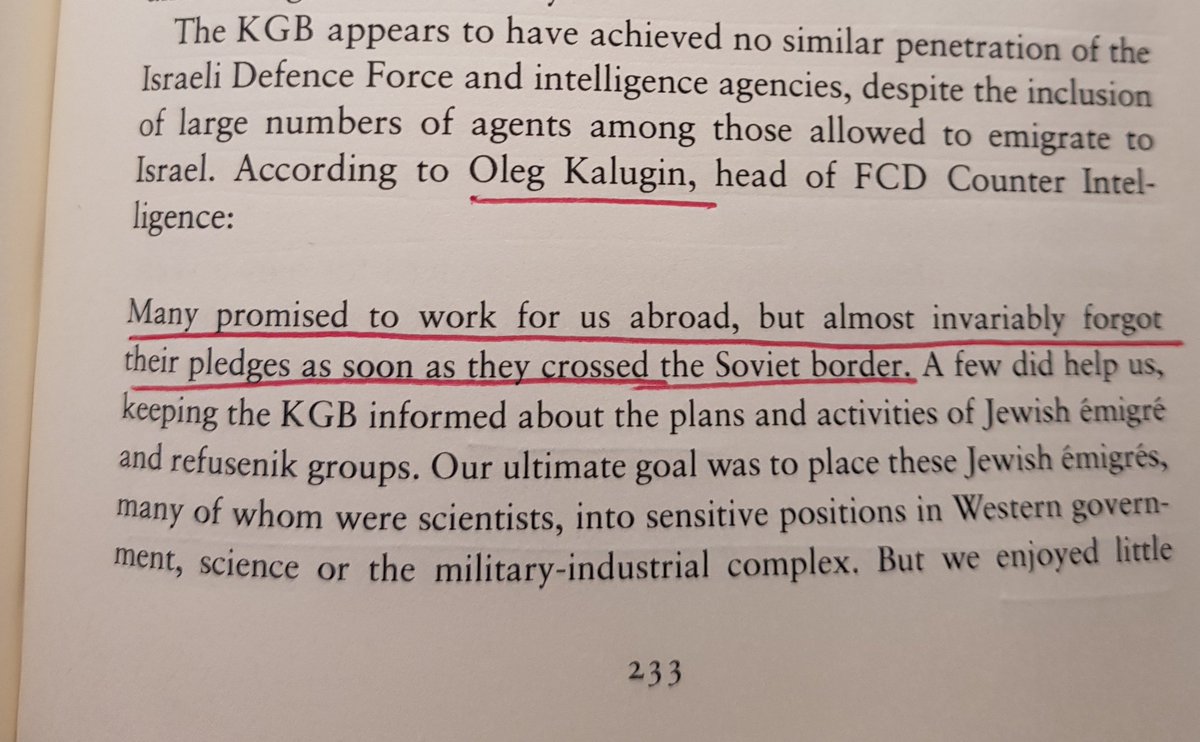 The Soviets alternated between tightening restrictions on Jews and worrying about foreign opinion.

The KGB wholly believed that the Jews were involved in aggression on a global scale against the U.S.S.R.

Even Brezhnev at one point realised "Zionism is making us stupid".
In the mid-1970s as the Soviet intelligence operation in
#Israel
basically collapsed, the Soviets had their greatest active measures victory: the passage of the "Zionism is racism" resolution at the United Nations, though Soviet diplomacy was more impactful here than the KGB.
With the Soviet conquest of Afghanistan in late 1979, relations between East and West reached their lowest ebb. Jewish emigration was restricted further and, like all opposition movements in the early 1980s, the refuseniks were broken, jailed and those at liberty surveilled.
Gorbachev had to proceed cautiously on the refusenik matter: the KGB and orthodox communists led a more fierce rearguard to keep in place the restrictions on Jews than any other opposition group. Finally in 1989, the Jews were set free and nearly all of them chose to leave.
When the Soviet Union collapsed eighteen months after the Jews were allowed to freely emigrate, many in the
#KGB
concluded it was all part of the same phenomenon: the triumph of Zionist subversion.
// END THREAD