Important note about today's Iowa Supreme Court decision striking down the state's 3-day waiting period to obtain an abortion: It is based on the Iowa Constitution, not the US Constitution.
iowacourts.gov/courtcases/439…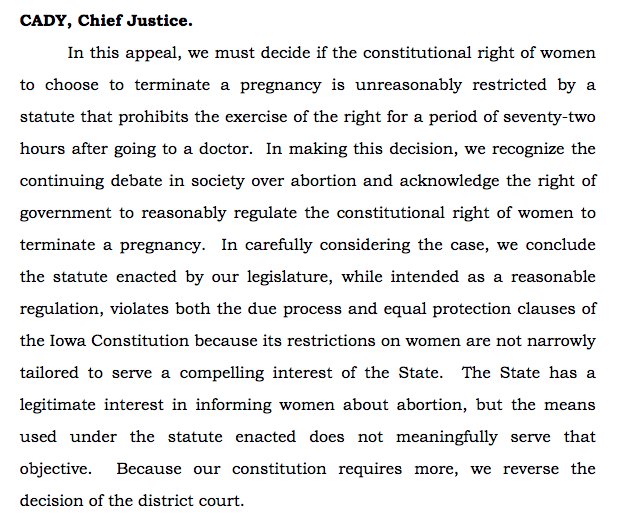 And since the Iowa Supreme Court gets the final says on the Iowa Constitution, that's that on that.
Expect more of this focus on state constitutions and state supreme courts on the left as
#SCOTUS
moves right.