About the messaging on I-1631: it was, indeed, a shit show.

And it needs to be addressed all the more because oil and gas does have so much money (*so* much money!) to pour into ads.

So here's my reading...

[Thread]
Now look what happens when
@NadineKXLY
does an explainer of the Initiative in a
@kxly4news
"60 Second Breakdown" (a segment that seems to be a regular feature on this channel).
Keep in mind that KYLY is an
@ABC
, not Fox News affiliate.
5/n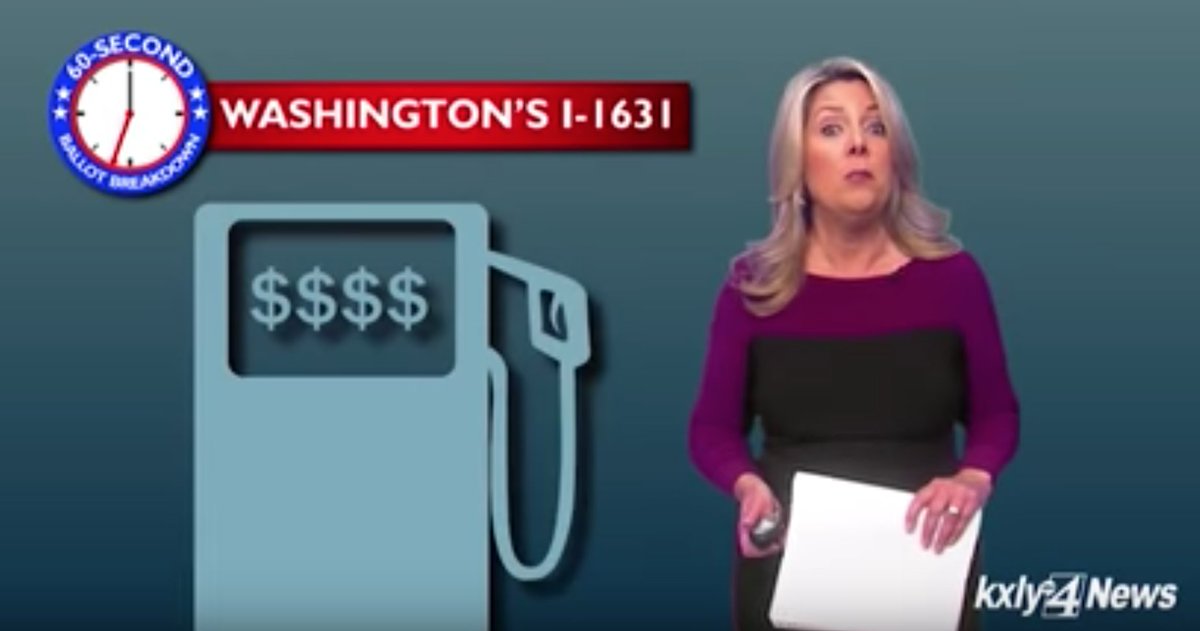 She concludes, helpfully: "You get to decide what price you're willing to pay, November 6th."

11/n
OK, so that's pretty terrible, right?

It seems like Woodward is shilling for the oil and gas industry, devoting 30 seconds to their messaging and only 9 to the supporters' campaign.

12/n
And it seems like she must have distorted the 1631 campaign's message by talking about paying for "clean air and clean water," right? Because what we're doing here is attempting to address an existential threat, not just keeping nature pristine, right?

Wrong.

13/n
It turns out that, shill as she may be, she reiterated *precisely* the message circulated by proponents of 1631: that the initiative was meant to buy clean air and water and promote children's health. That's it.

14/n
So, for example, here is
@JayInslee
making a speech about 1631, in which he says "the health of our children is at risk" and that the State of Washington should "give them what they deserve, which is clean air."
15/n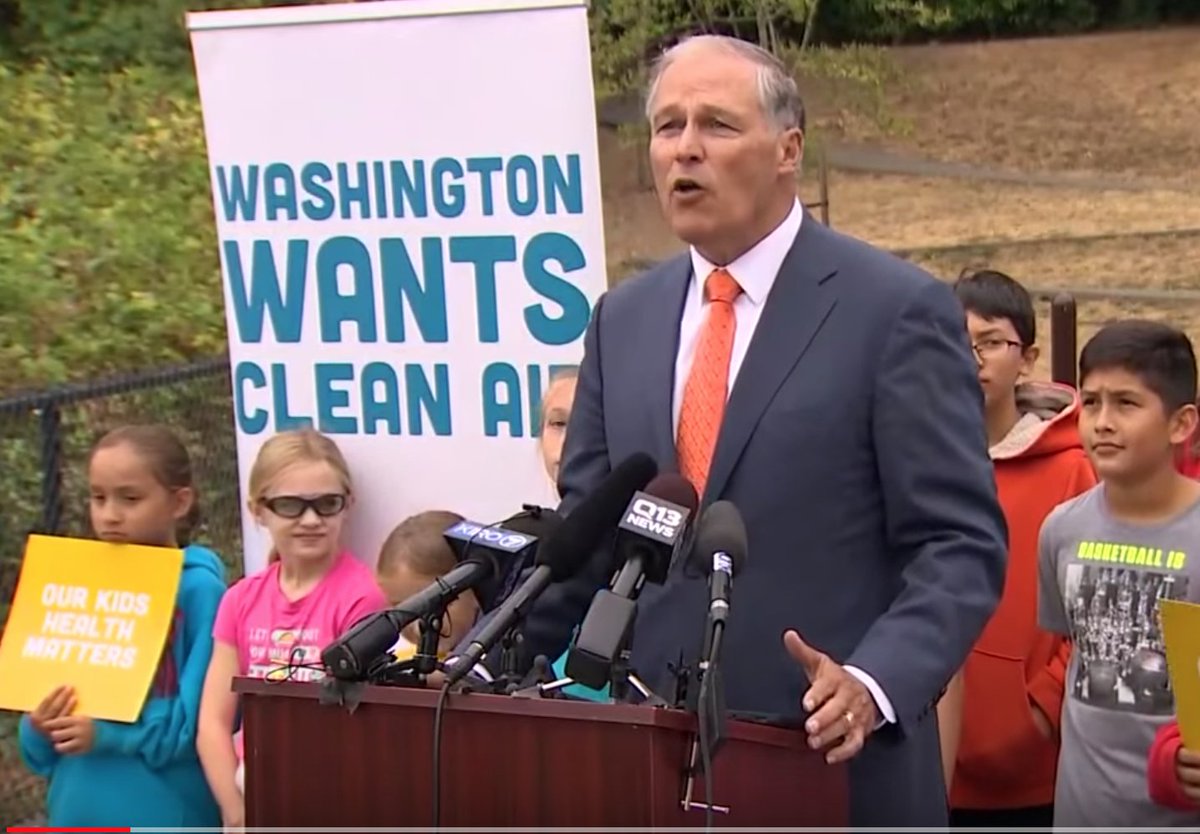 @JayInslee
goes on to talk about climate change only euphemistically, invoking it only in the "smoke from hundreds of forest fires."
And he warns that "unless we act, [the children] will continue to be covered by this pall of smoke on their futures."

17/n
But this message ("the children will continue to be covered") implicitly describes unmitigated climate change as continuing the smoky present, leading listeners to assess the fee's merits on the basis of how well they have tolerated the climate they already know.

18/n
Pretty well, I guess, considering the outcome of the vote.

19/n
I think I know why he gave this kind of speech: he's been told that messages about climate change should focus on children and on local concerns. (Hell, I've given that advice.)

He's probably also been told not to bring up climate change explicitly, since it's "divisive."

21/n
And I'm *sure* he's been told not to bring up 💰, which is why he never counters the opposition's messaging about unfair "costs."

But forensic rhetoric since Cicero teaches us that you *must* raise & disarm your opponent's objections or else you'll never win your case.

22/n
(I've made a similar point before.)



23/n
So perhaps we could all wonder, just for one moment, whether the failure of 1631 might indicate that the era of focus-grouped, downplaying, fundamentally insincere messaging about climate change should end.

24/n
Perhaps we, even as we lament the structural inequities produced the vast wealth of the fossil fuel industry, should also think about *telling the truth about climate change and why we need to address it NOW*.

25/n
Perhaps climate-hawk politicians should admit that some of the policies that need to be enacted might cost some money, while *contextualizing* those costs and explaining why they're worth it.

26/n
Or, better, perhaps
@TheDemocrats
could come up with a plan to ease those costs for families. *cough* Green New Deal *cough*

27/n
At any rate, no matter what we may feel about carbon fees, we must admit that climate messaging MUST now transcend the fear/hope dichotomy (it's both/and) as well as the mealymouthed bipartisanship that really needs to go the way of hoop skirts & the phrase "golly gee."

28/n
This is life or death, people. Let's start saying it.

/fin